Corey - 4/30 - Wallet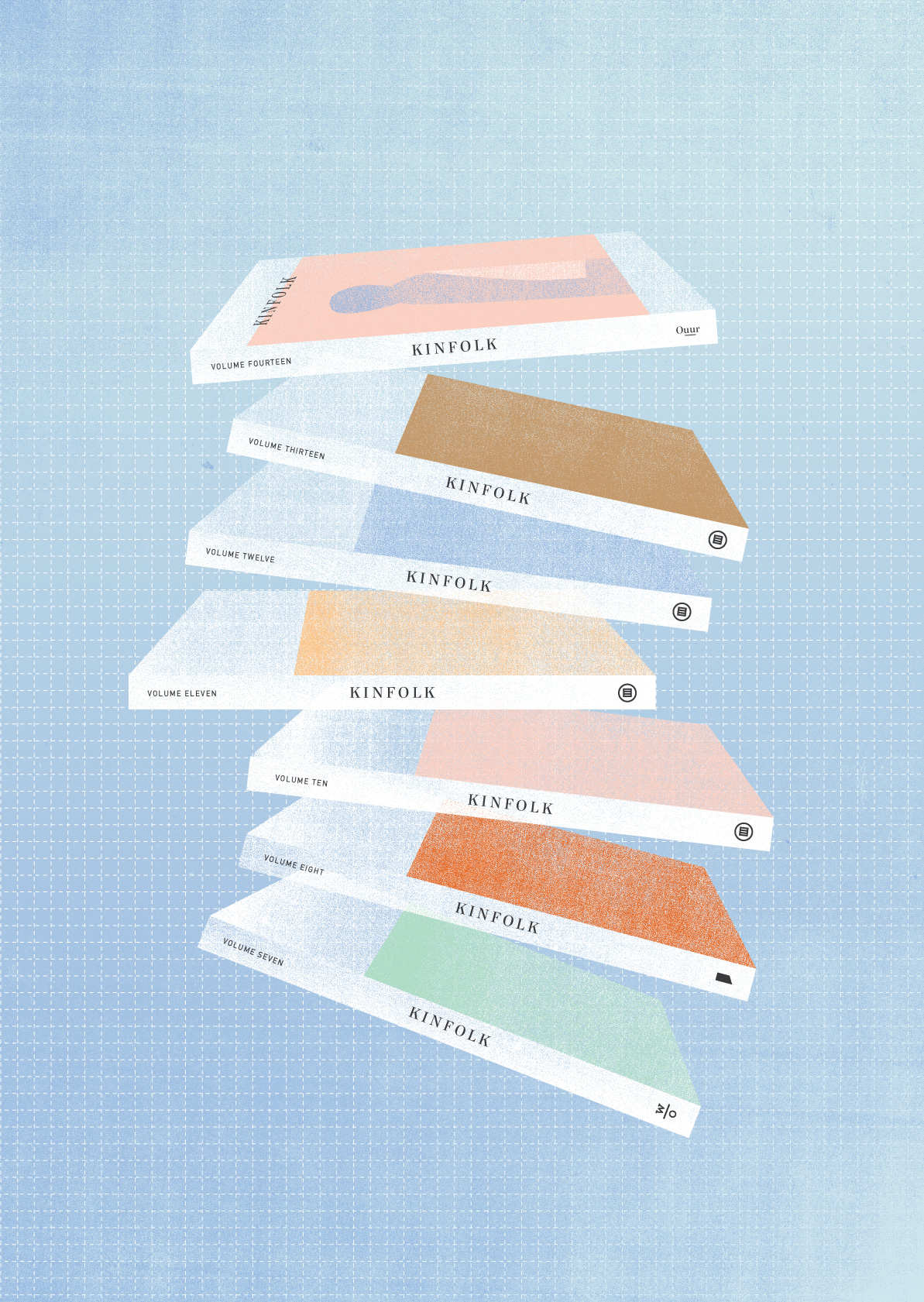 Emily - 4/30 - Kinfolk Magazine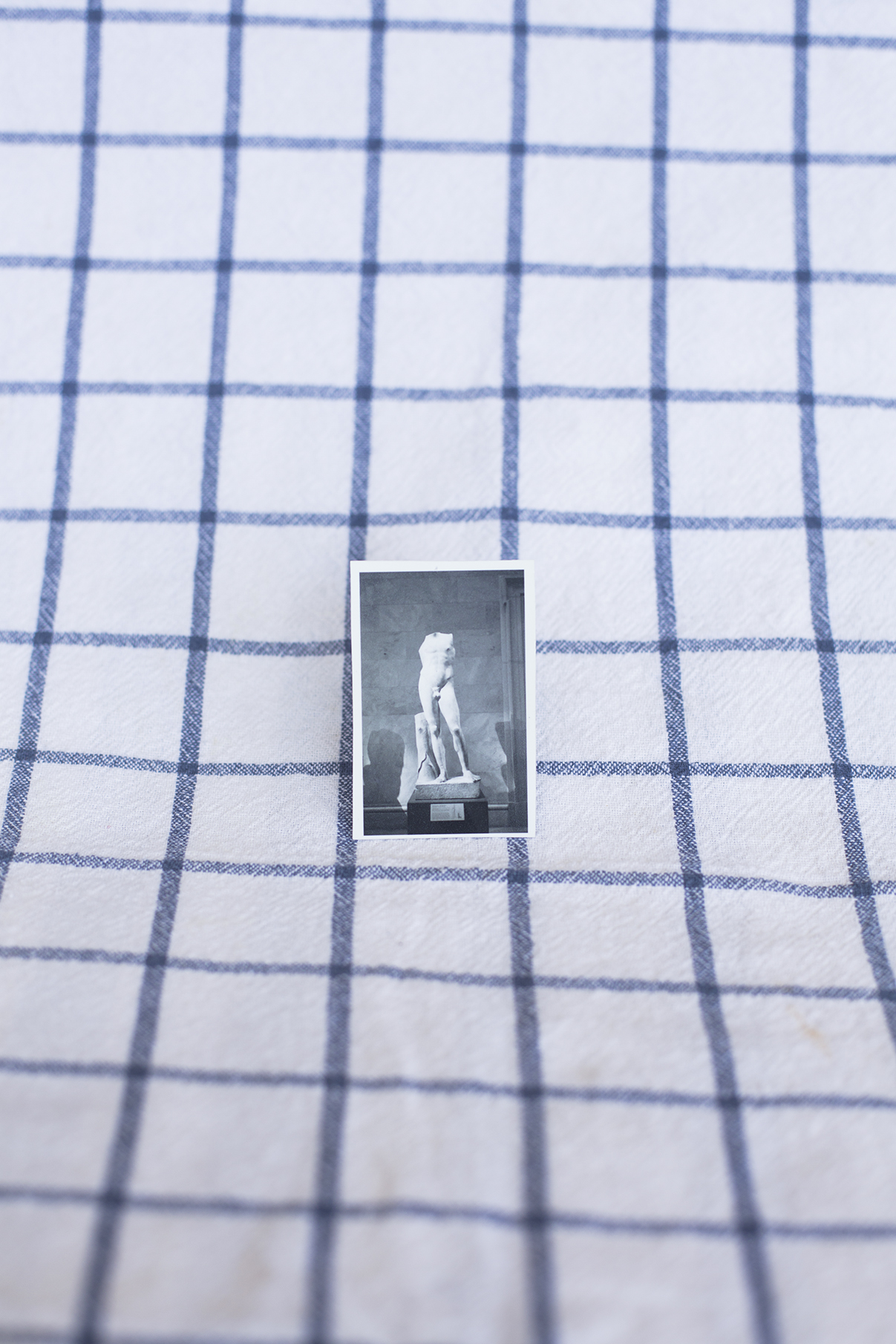 Corey - 4/29 - Jody Rogac Test Print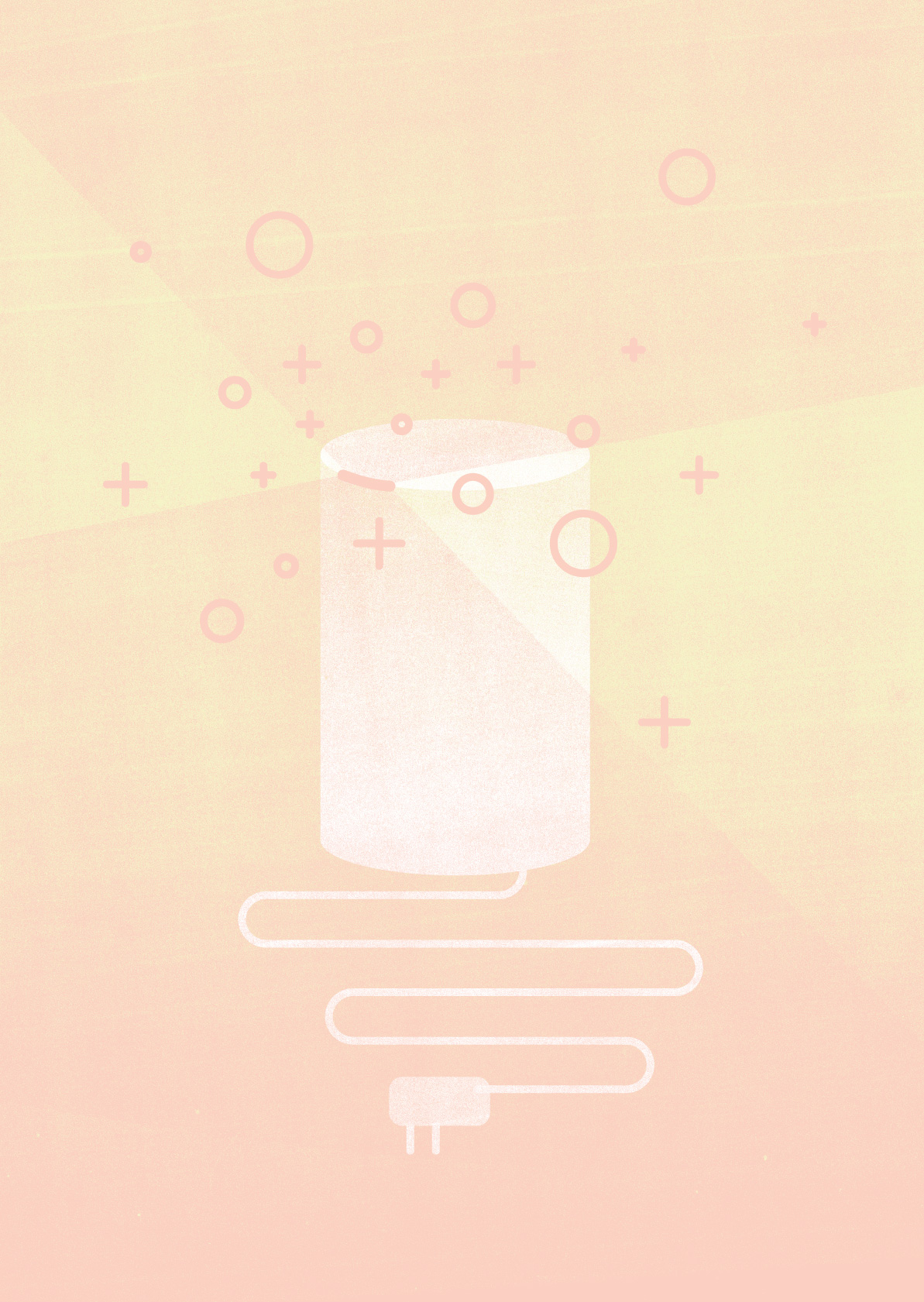 Emily - 4/29 - MUJI Aroma Diffuser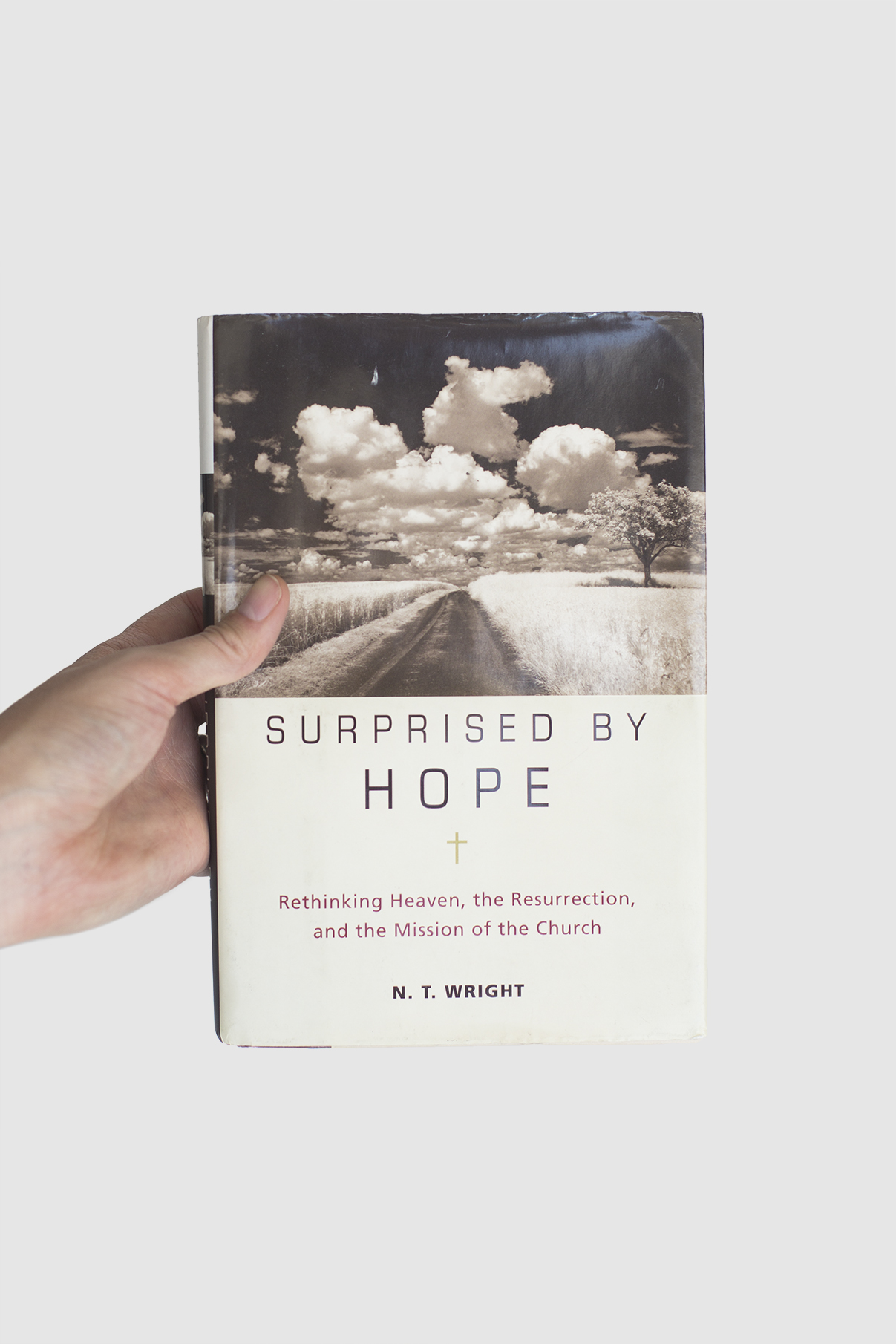 Corey - 4/28 - Surprised By Hope, by N. T. Wright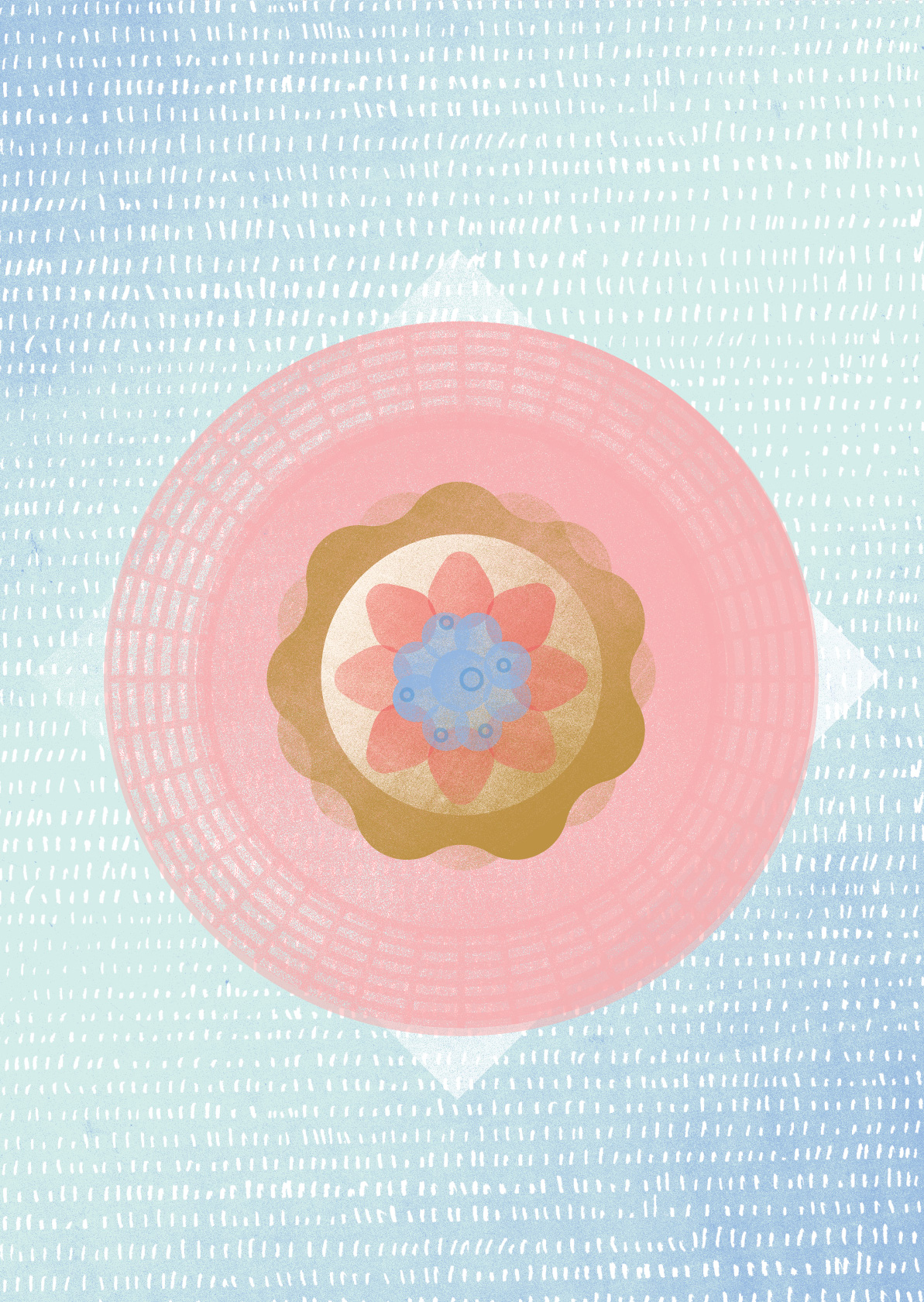 Emily - 4/28 - Pink Plate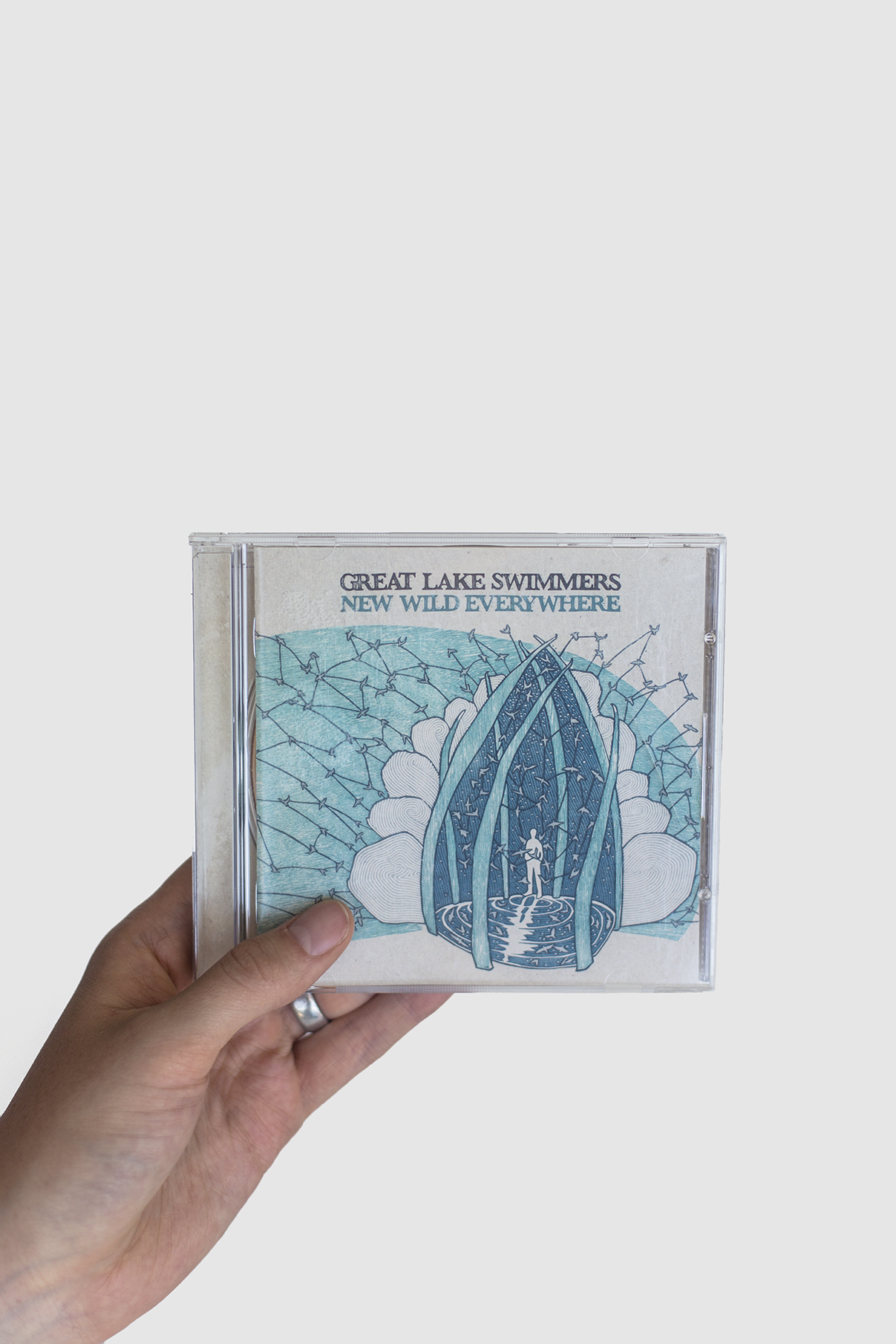 Corey - 4/27 - New Wild Everywhere, by Great Lake Swimmers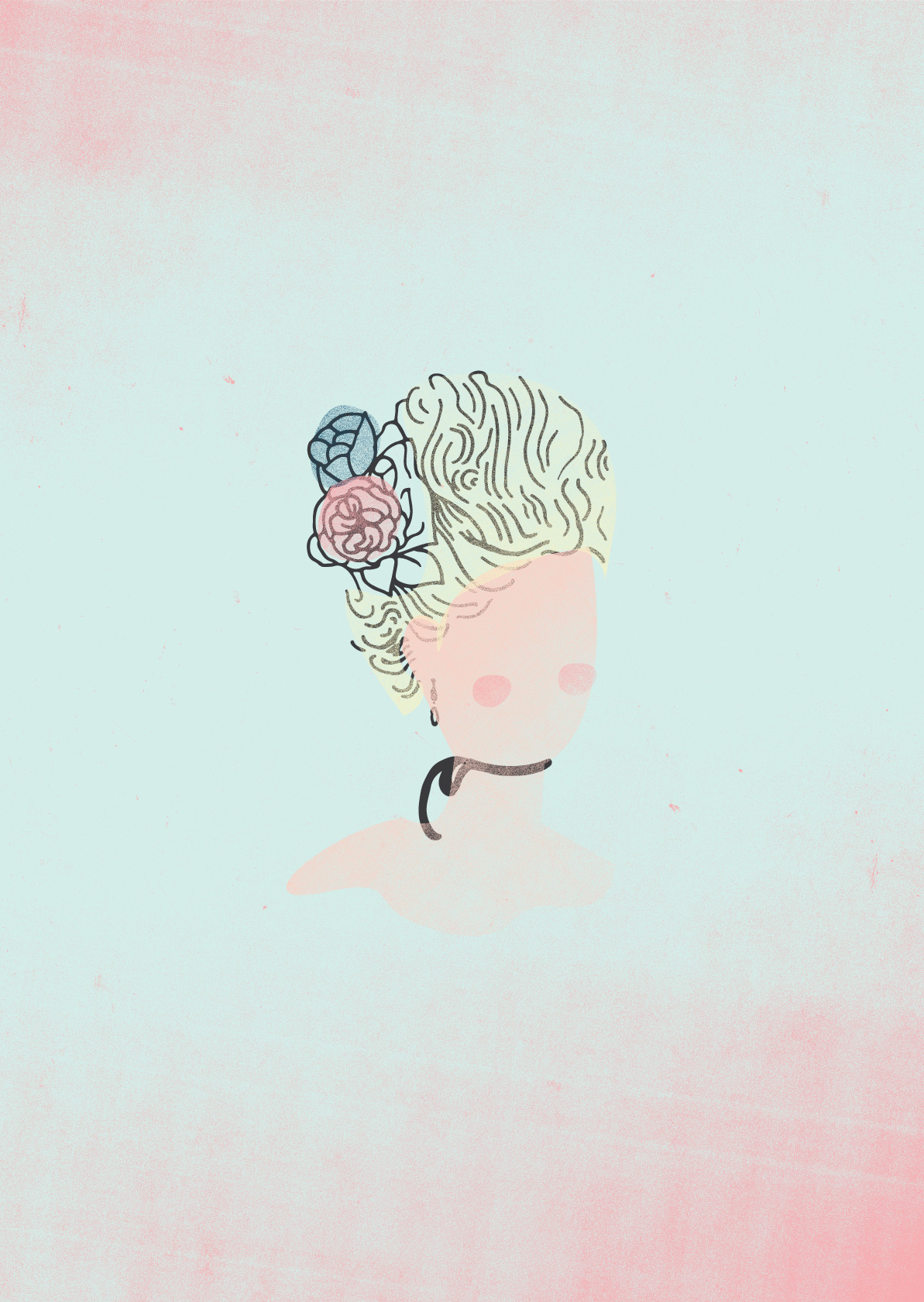 Emily - 4/27 - Marie Antoinette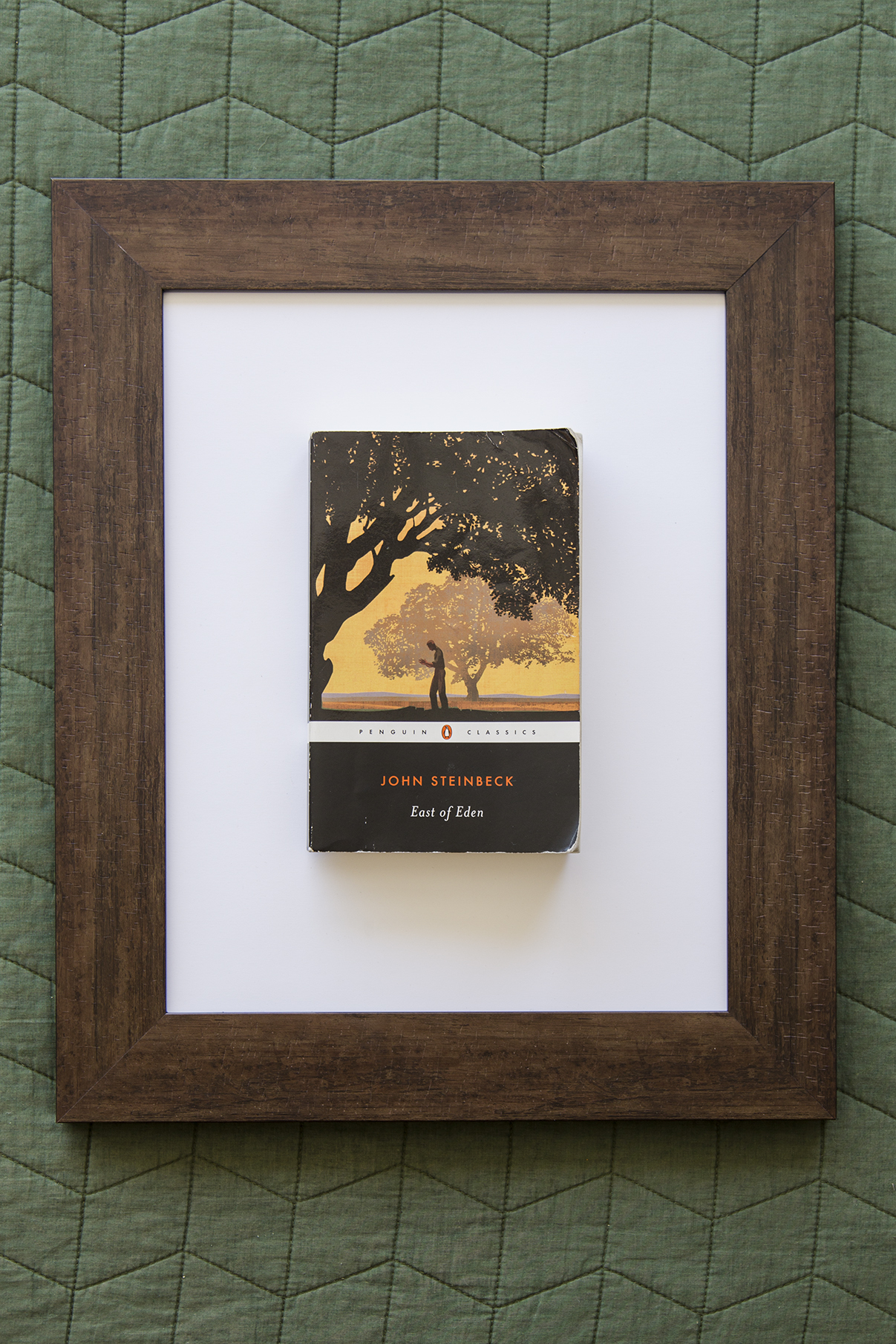 Corey - 4/26 - East of Eden, by John Steinbeck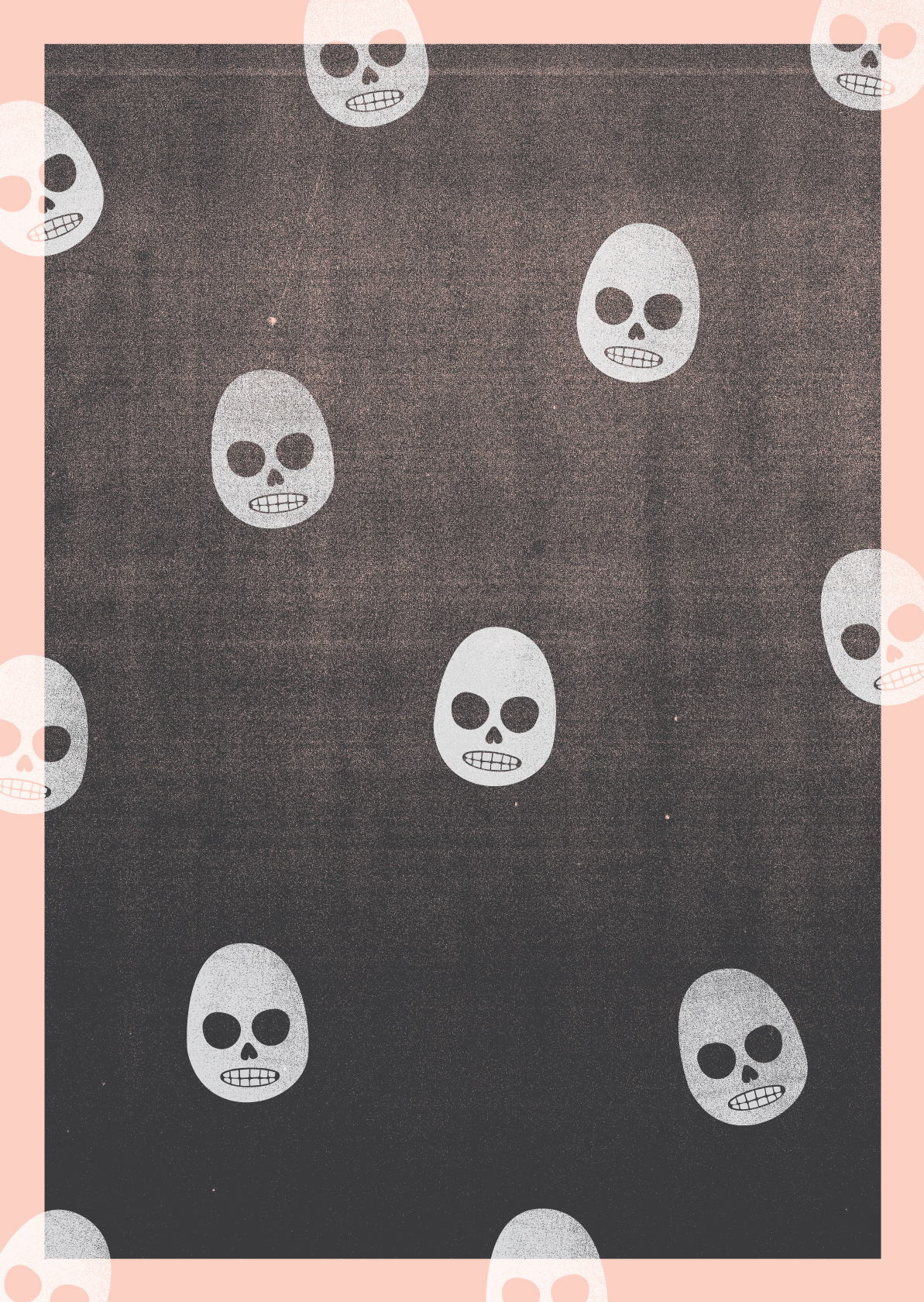 Emily - 2/26 - Lazy Oaf Skull Shirt
Corey - 4/25 - Meet Me At the Edge of the World, by Over the Rhine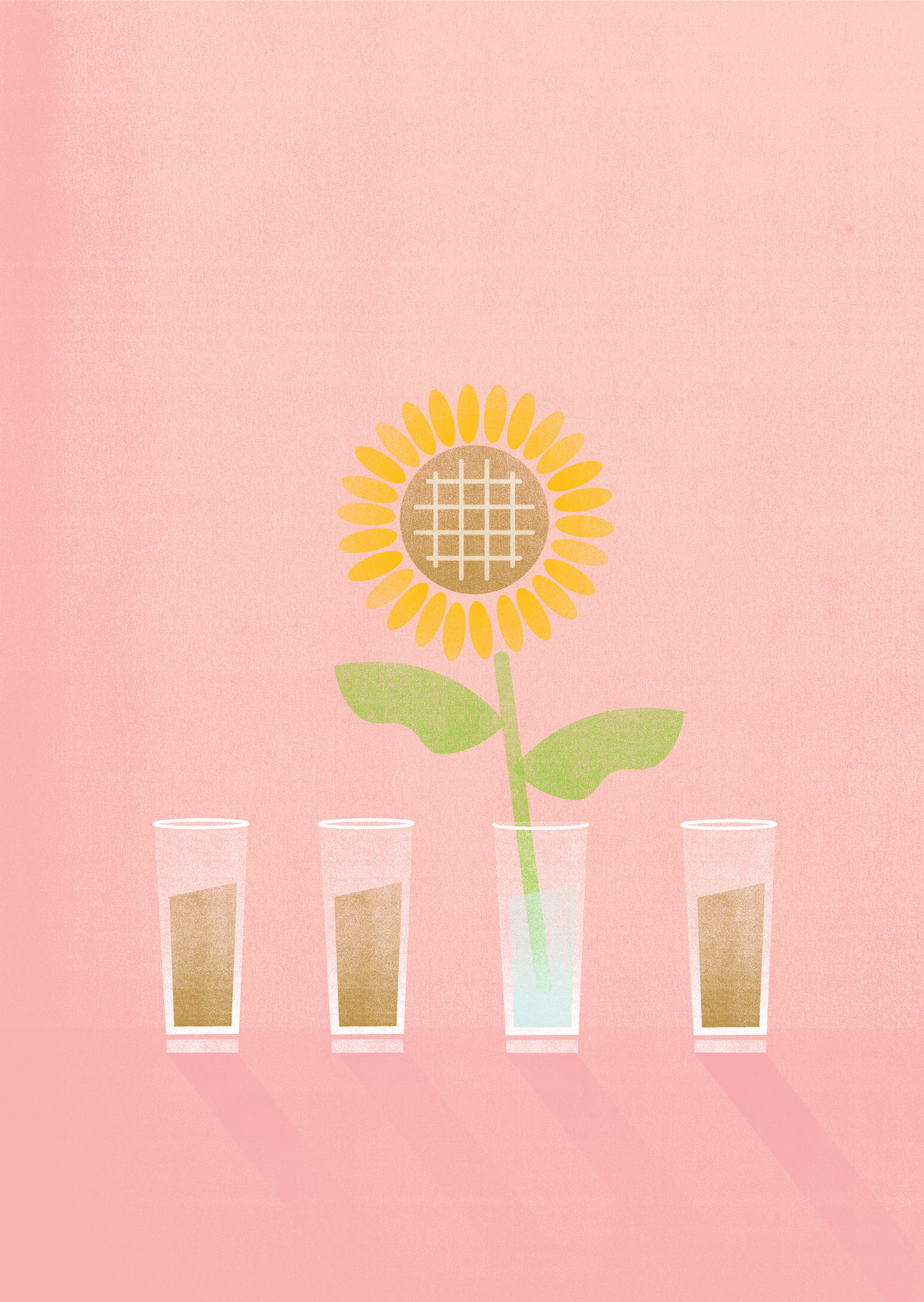 Emily - 4/25 - Beer Glasses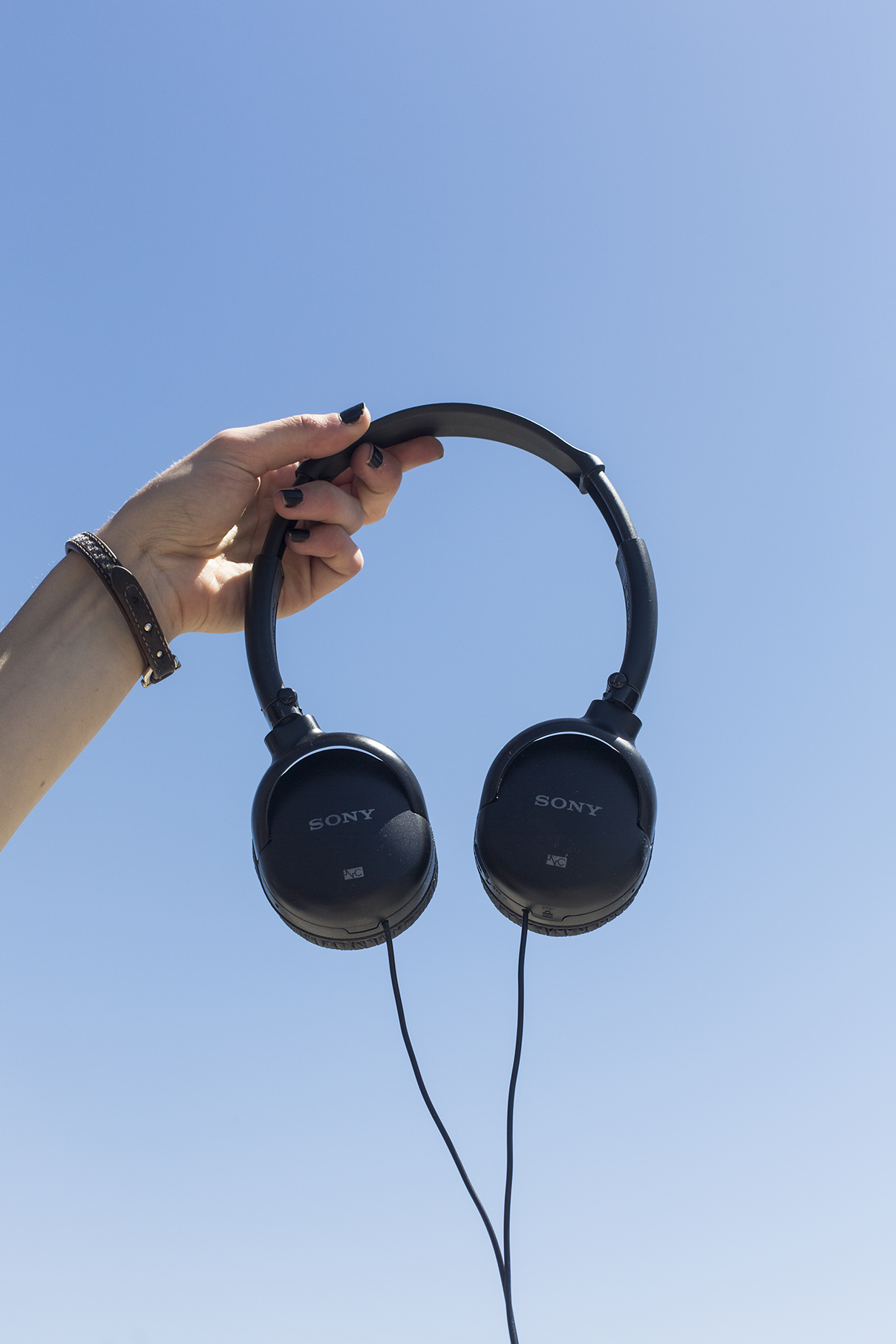 Corey - 4/24 - Sony Headphones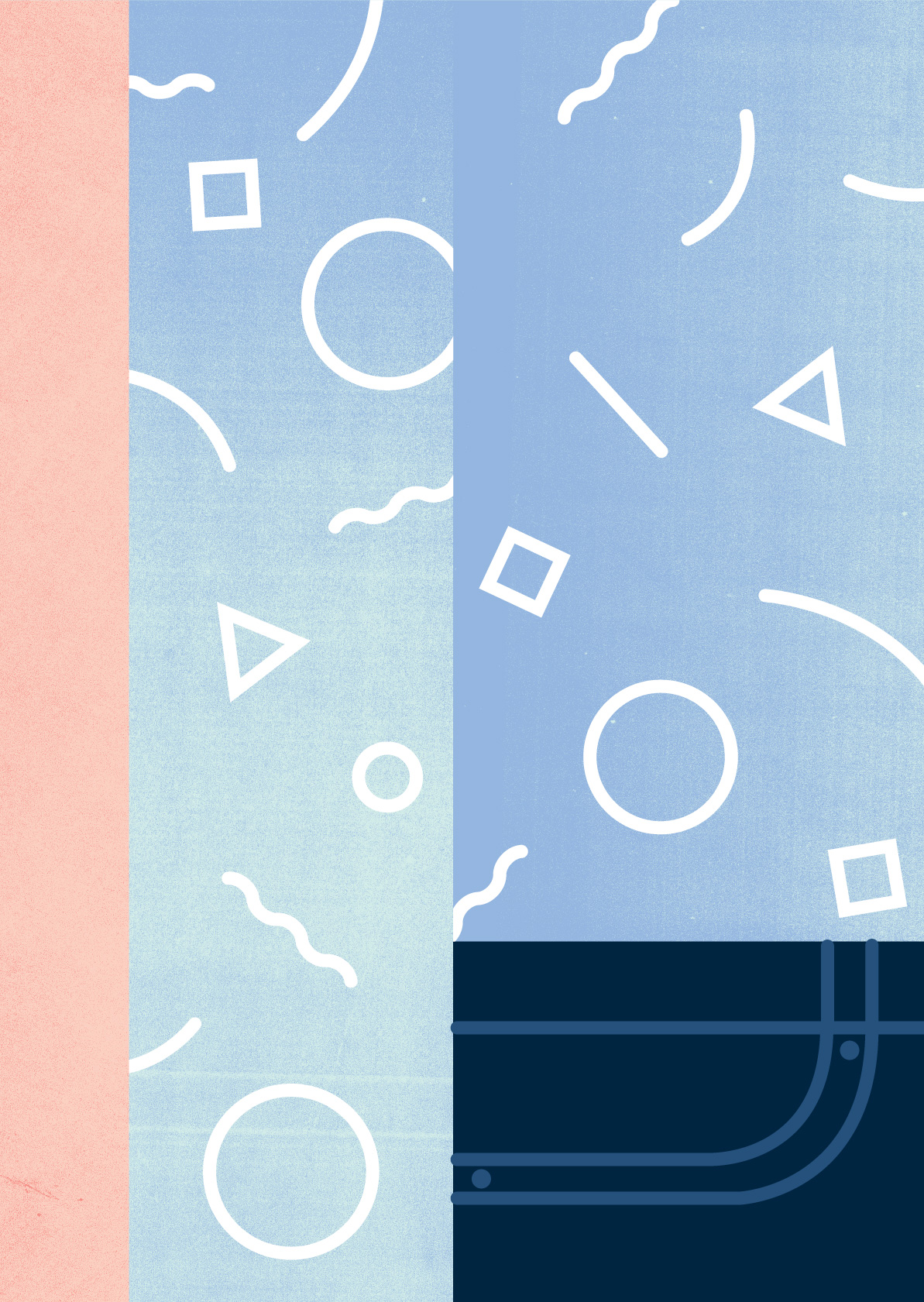 4/24 - The Whitepepper Top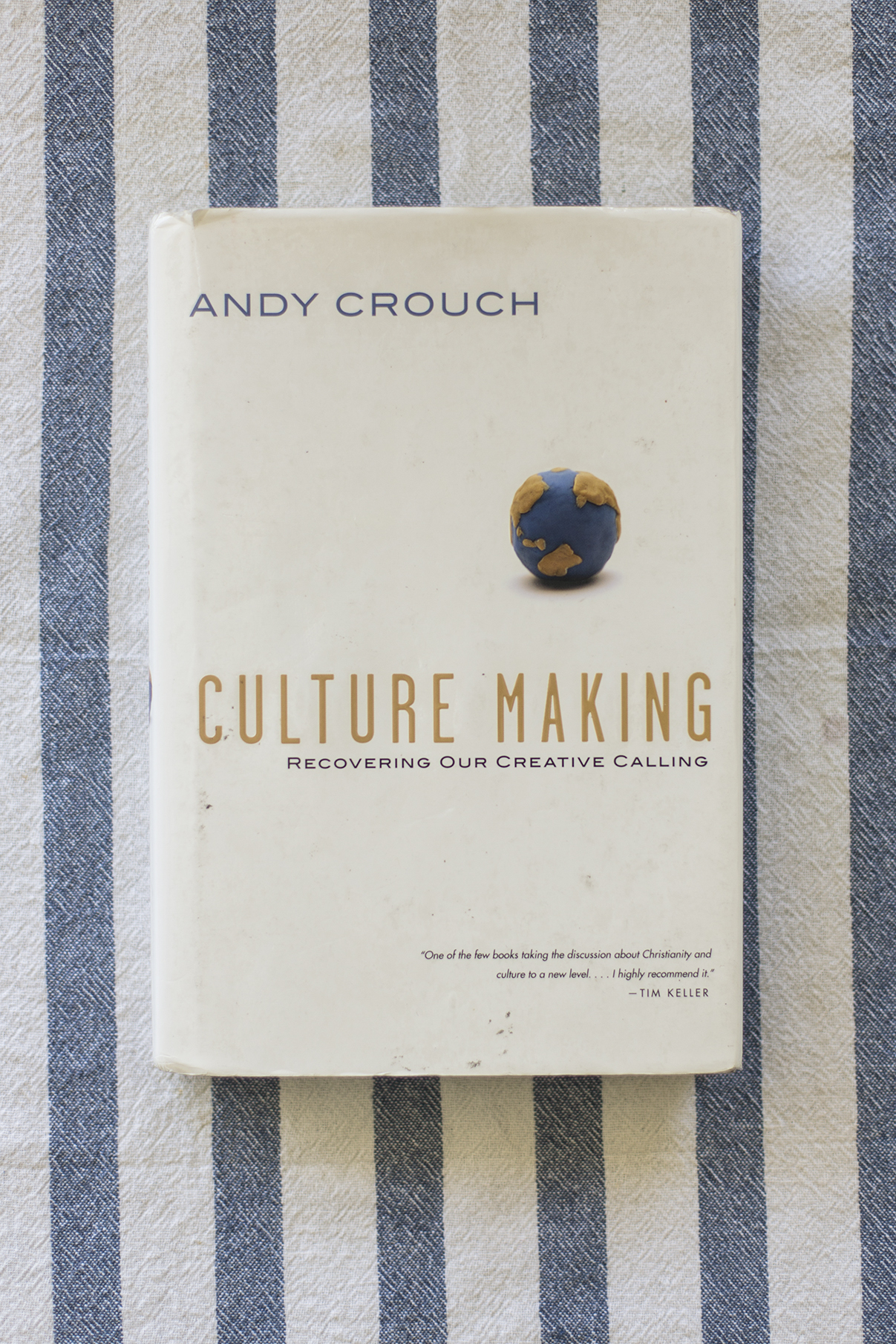 Corey - 4/23 - Culture Making by Andy Crouch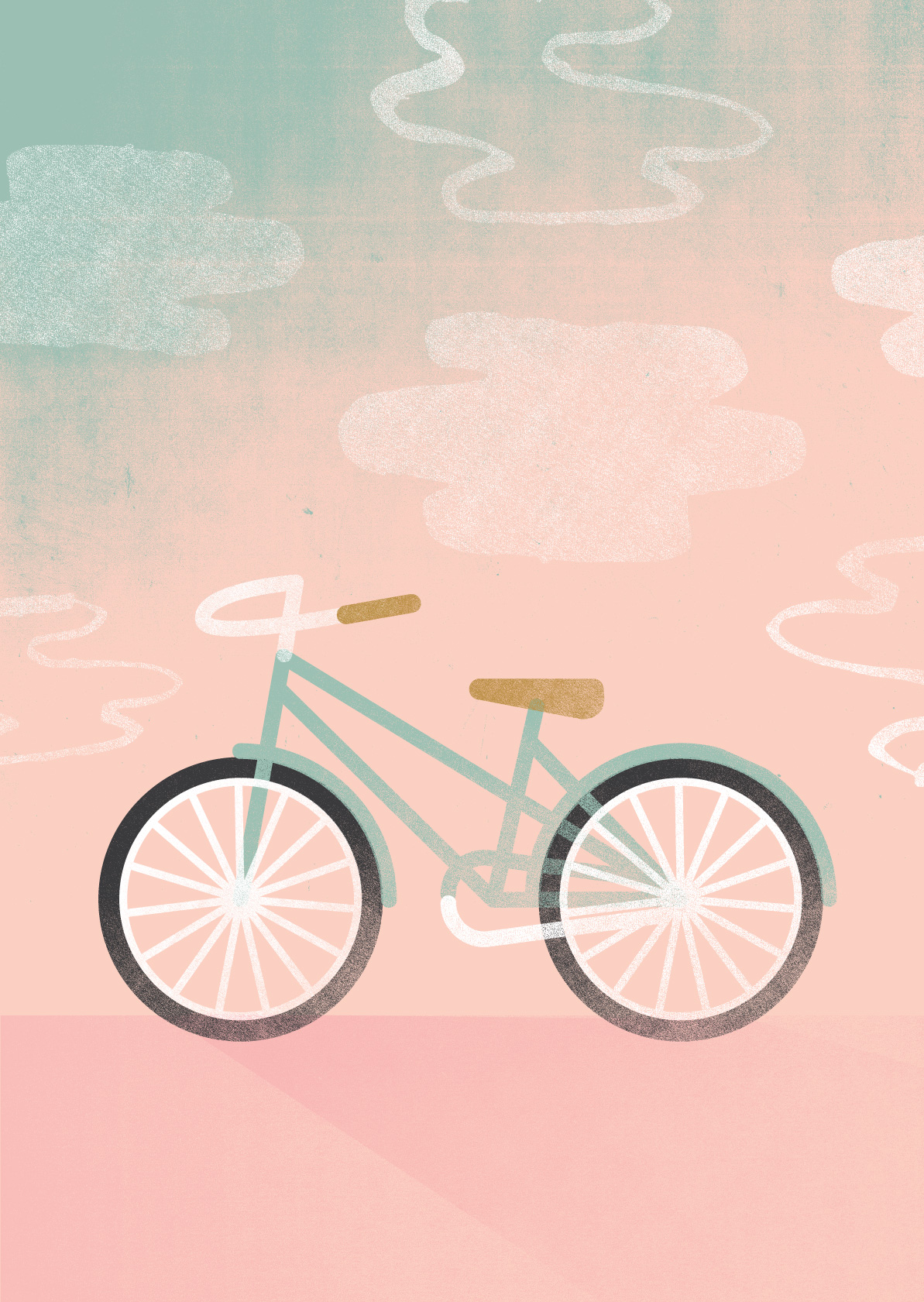 4/23 - Windsor Bike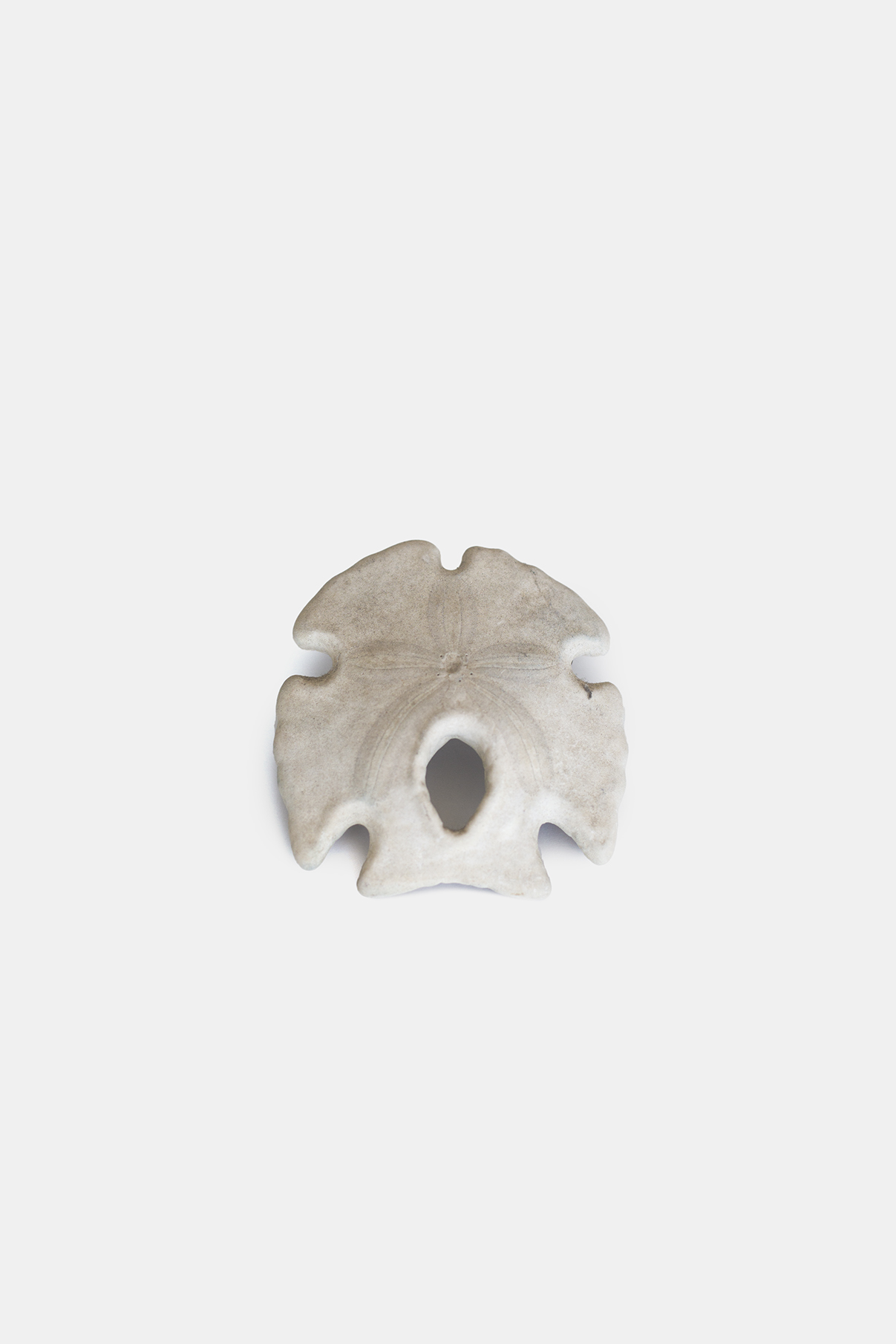 Corey - 4/22 - Sand Dollar from Baja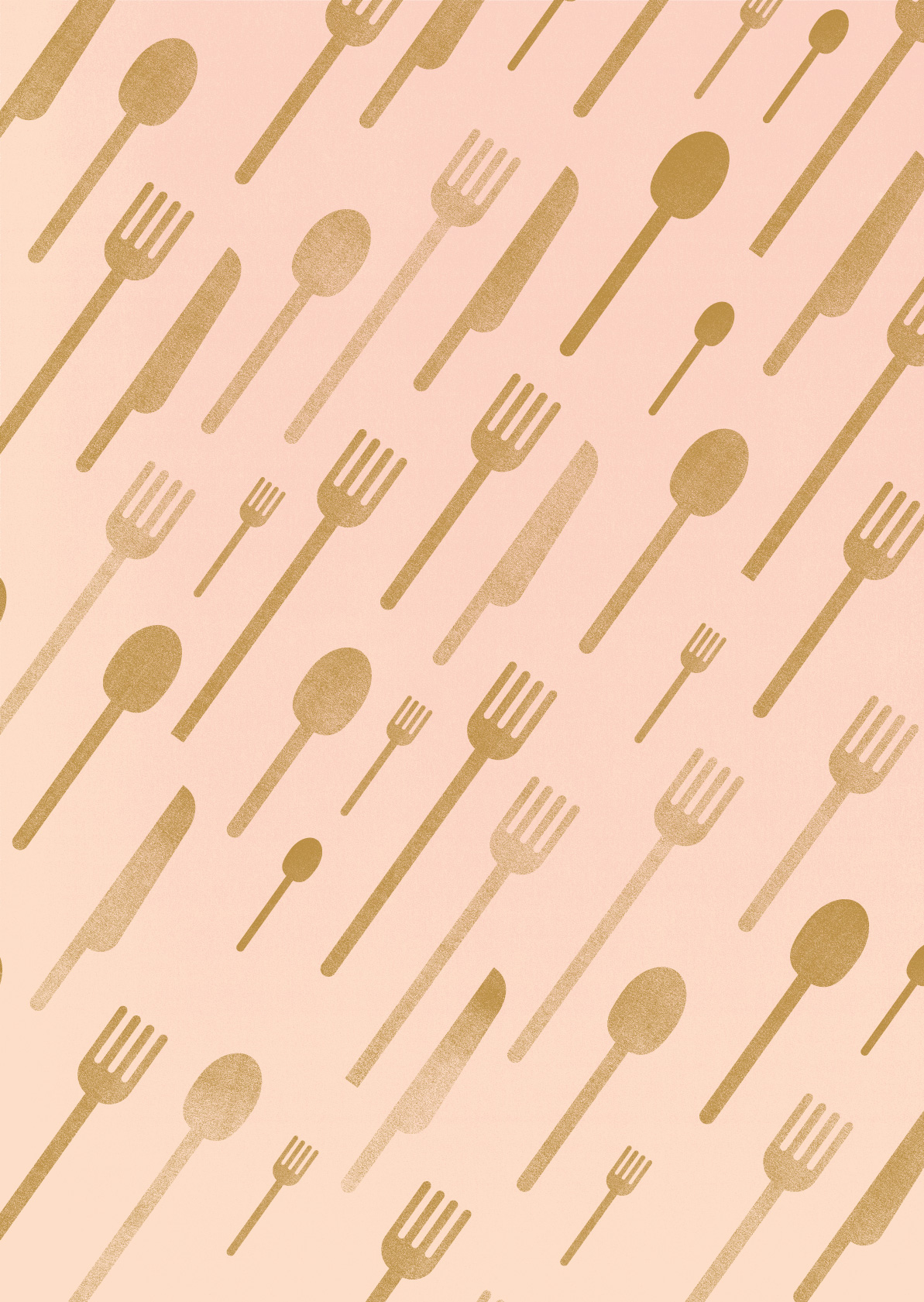 Emily - 4/22 - Golden Utensils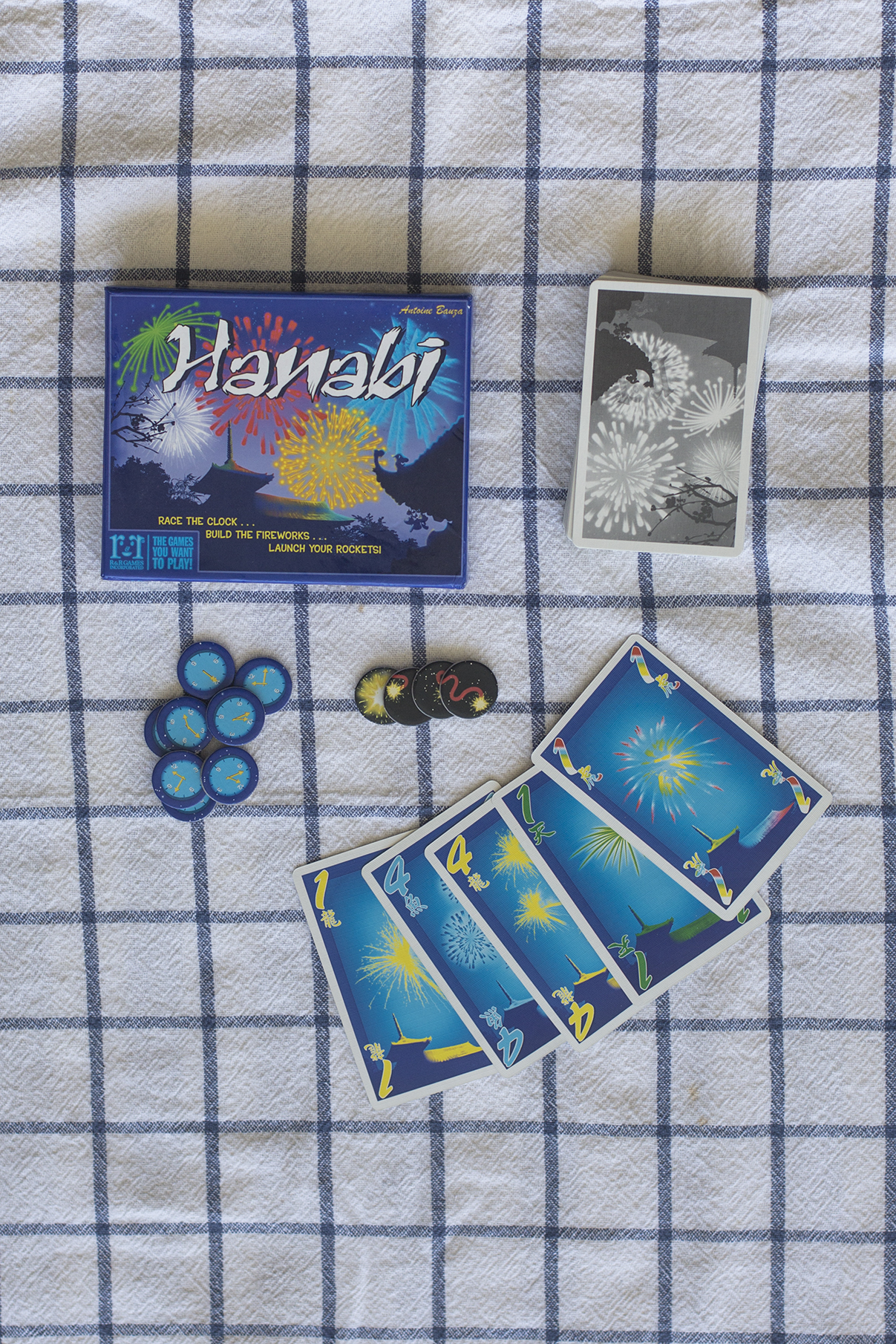 Corey - 4/21 - Hanabi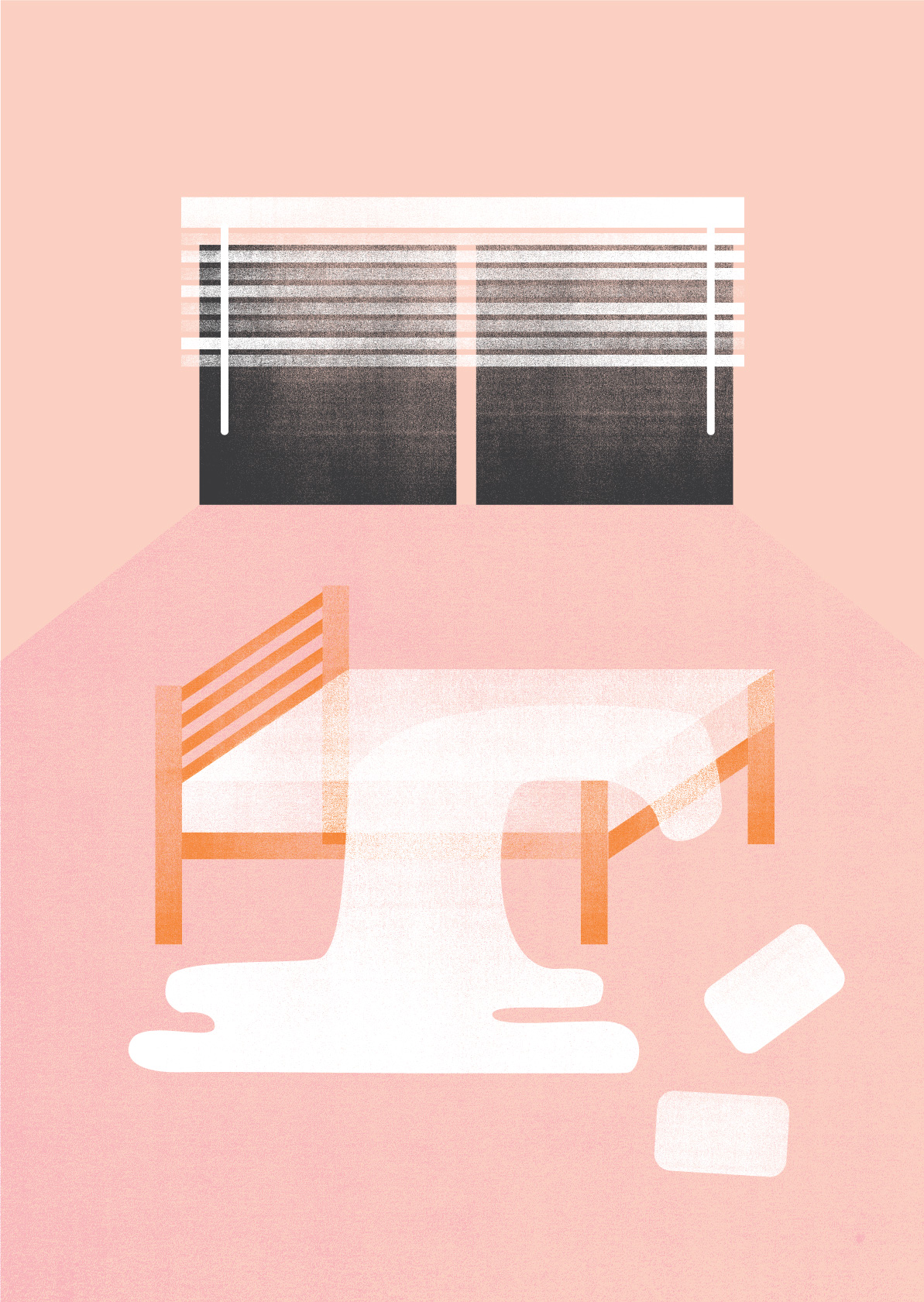 Emily - 4/21 - IKEA Bed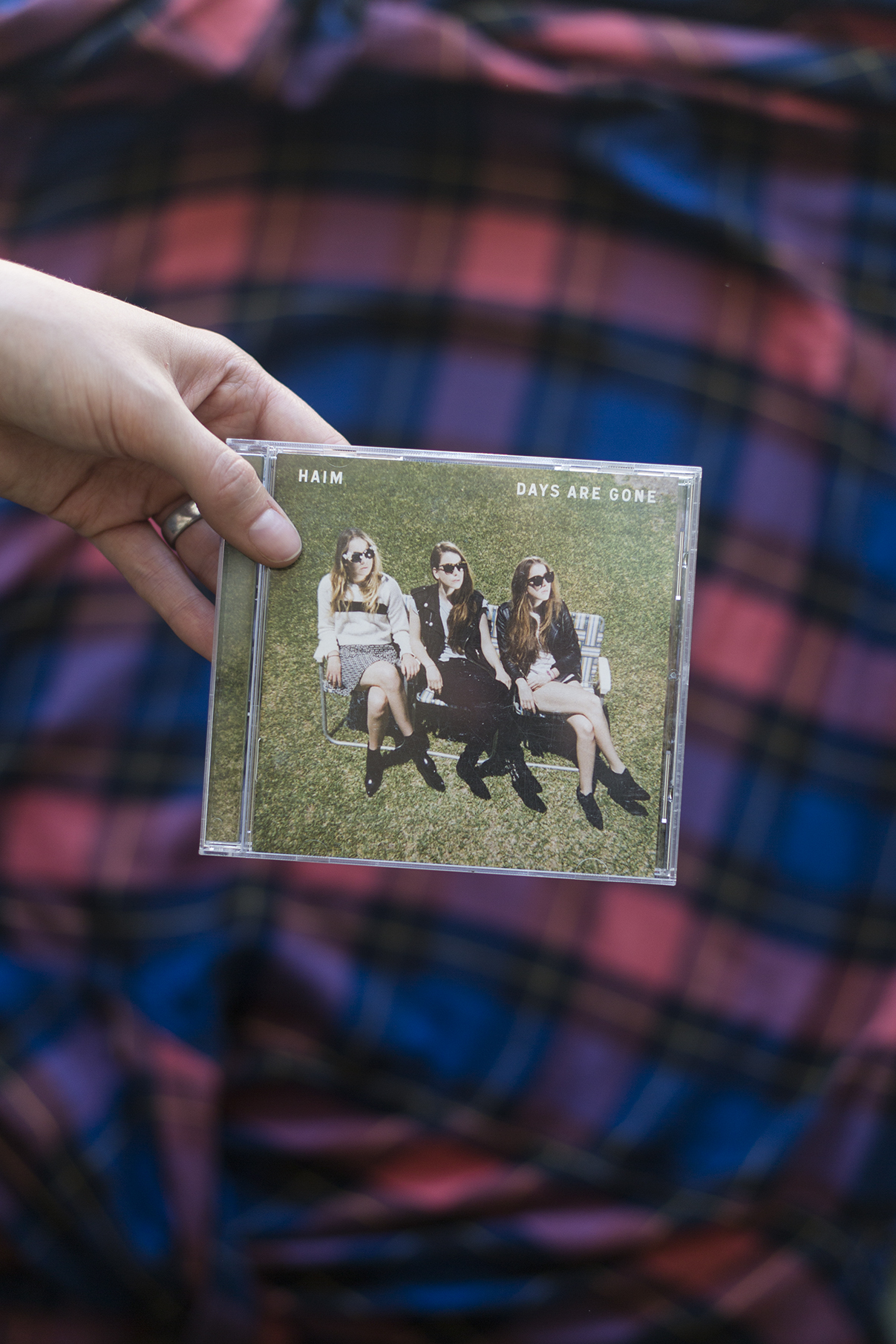 Corey - 4/20 - Days are Gone, by Haim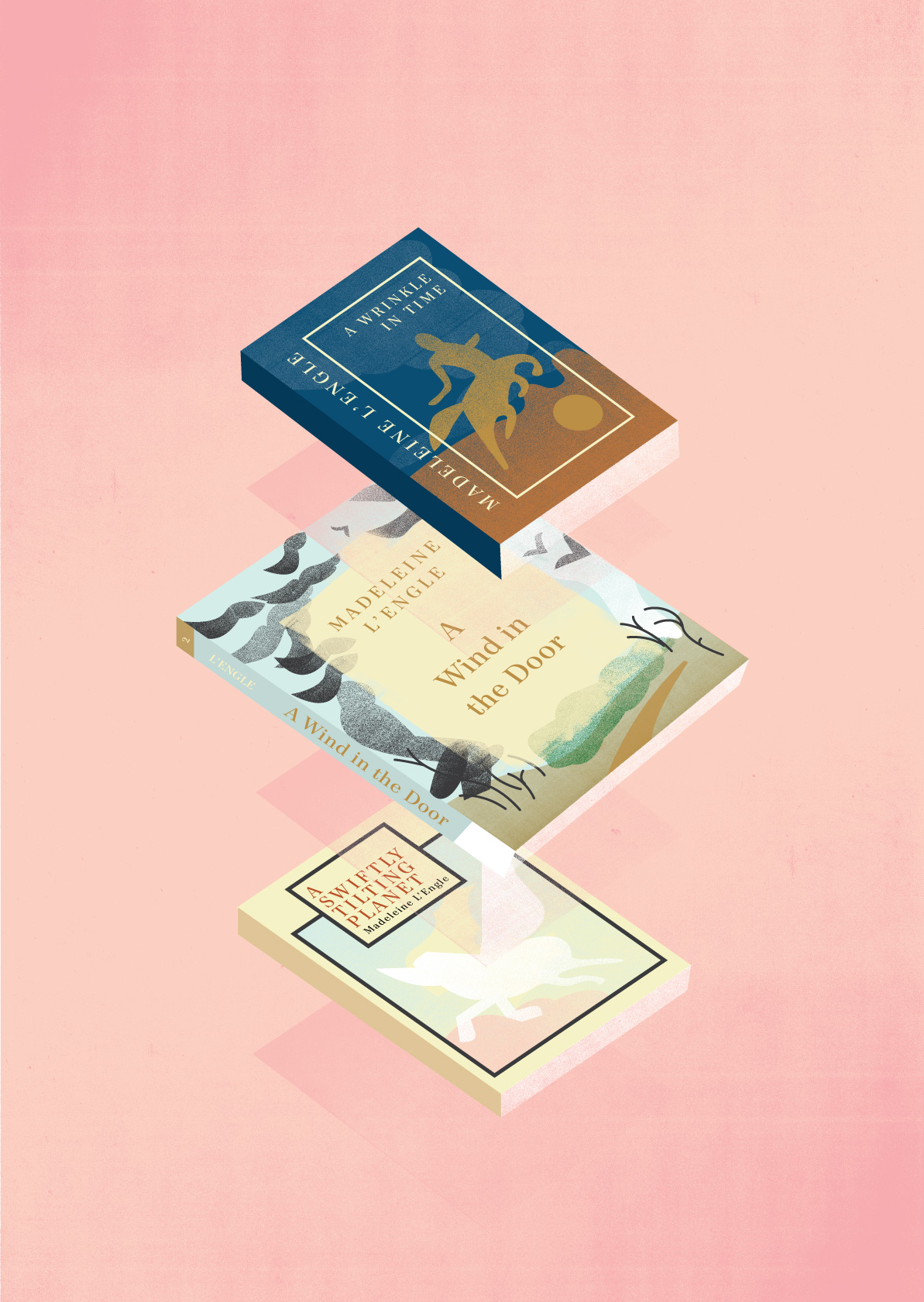 Emily - 4/20 - Madeleine L'Engle Books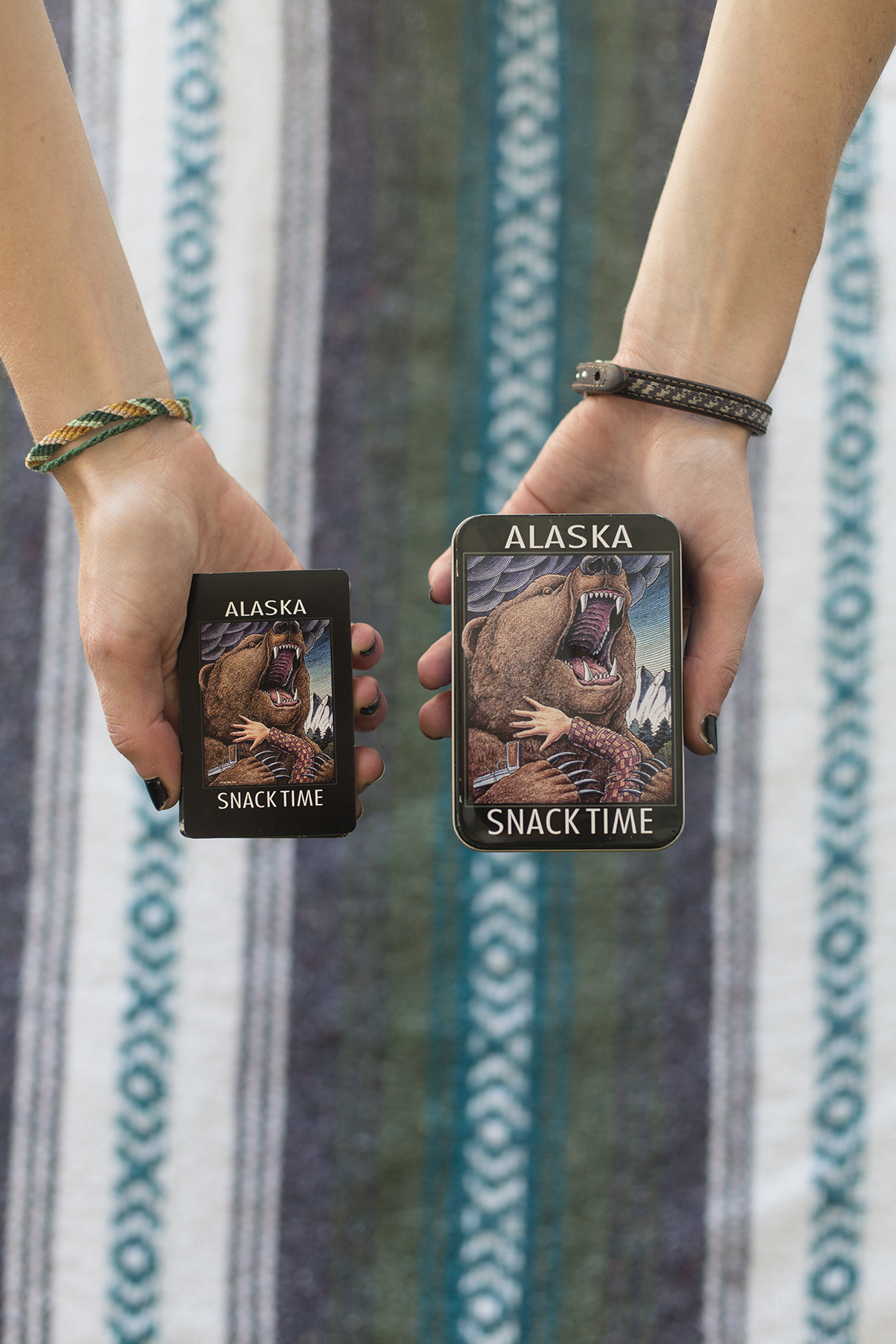 Corey - 4/19 - Ray Troll Playing Cards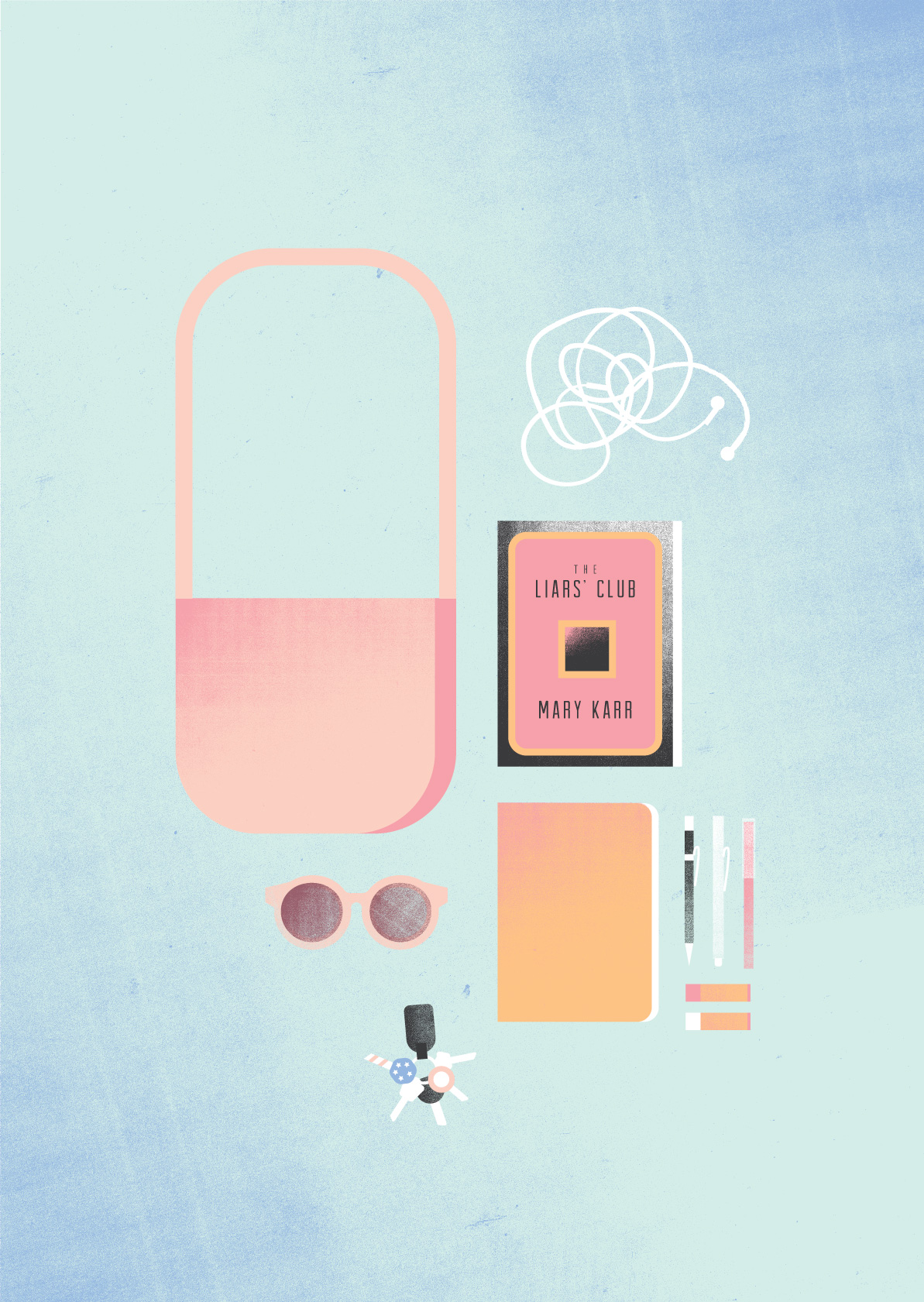 Emily - 4/19 - Cuero & Mor Purse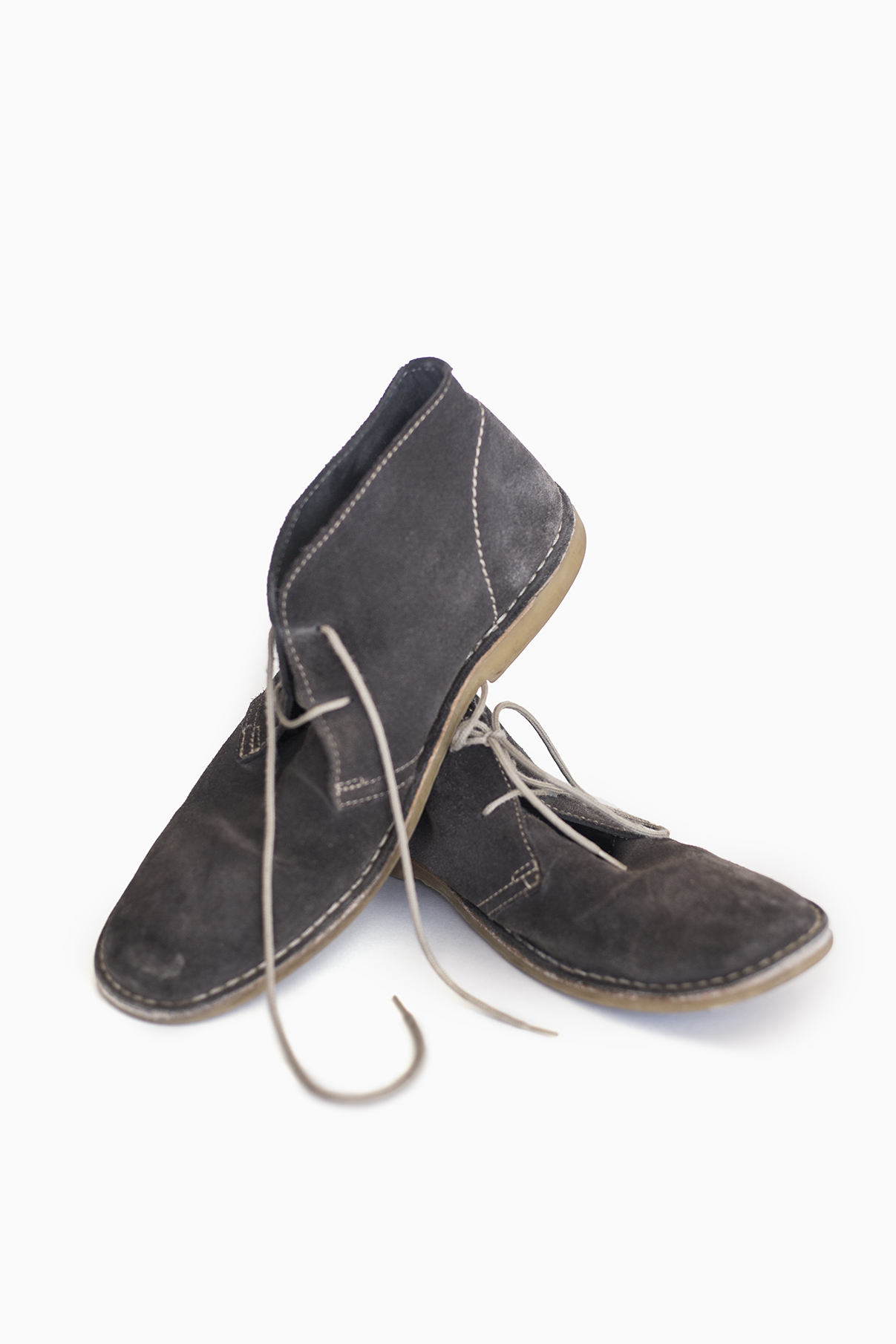 Corey - 4/18 - Aldo Desert Boots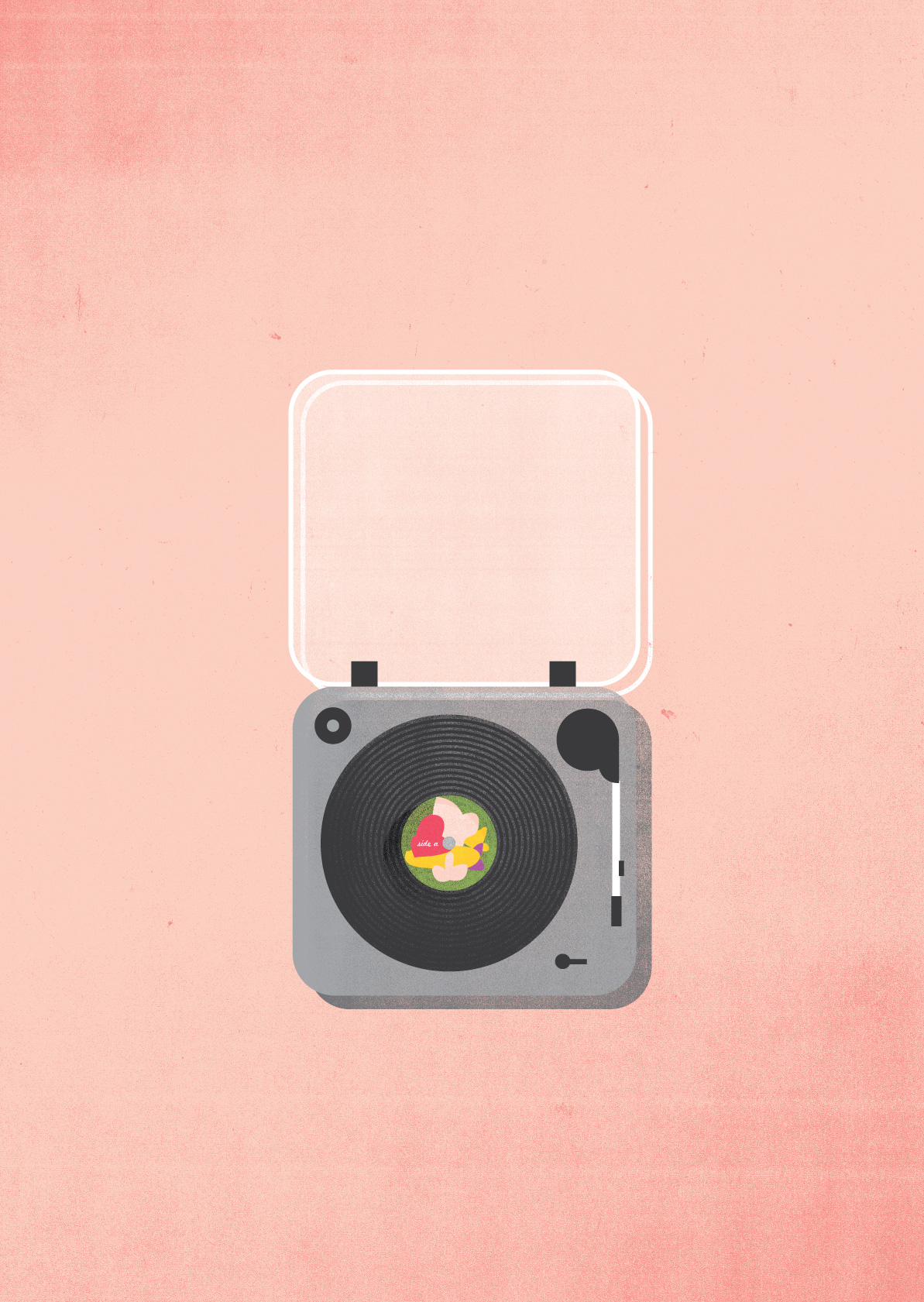 Emily - 4/18 - Record Player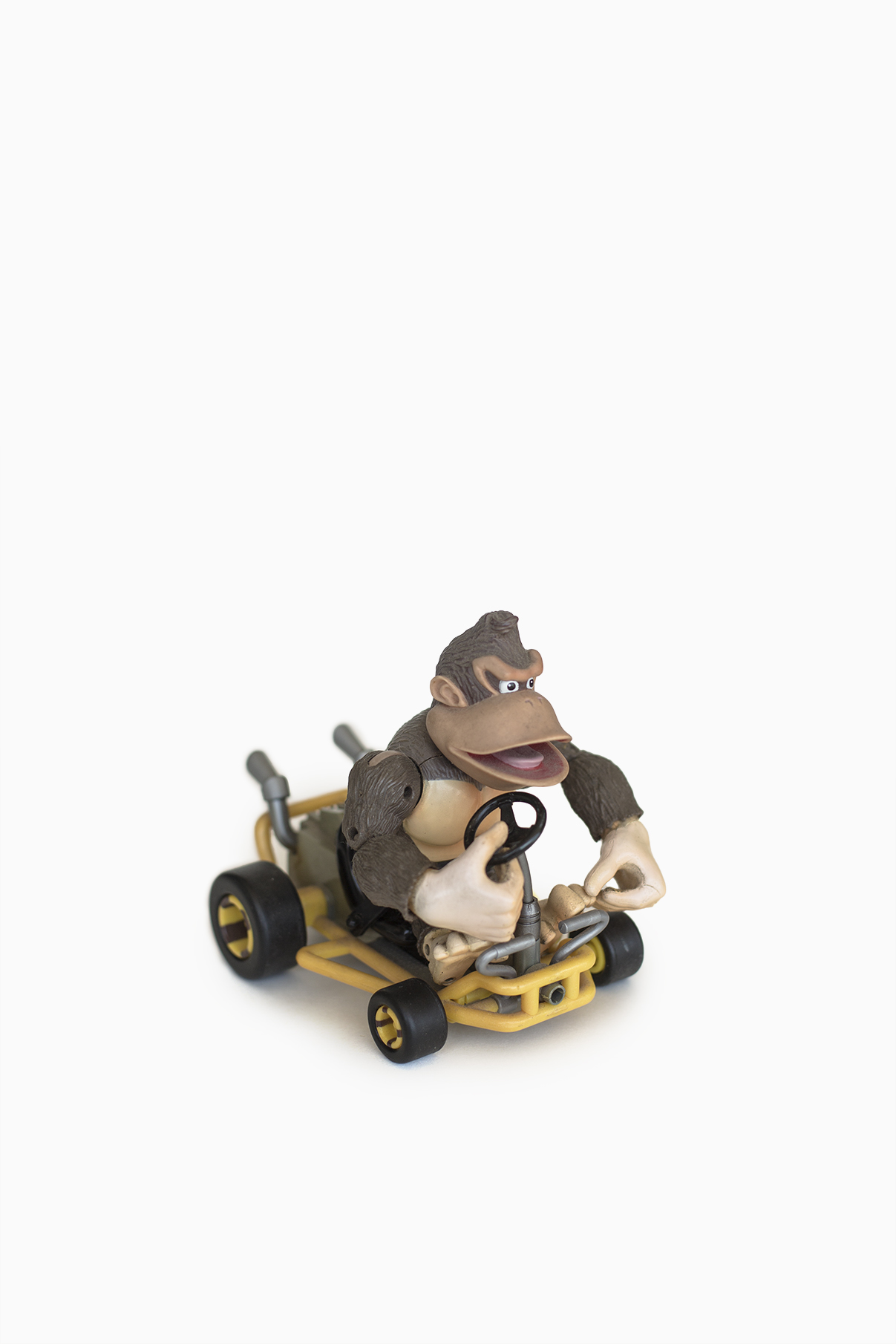 Corey - 4/17 - Donkey Kong + Go-Kart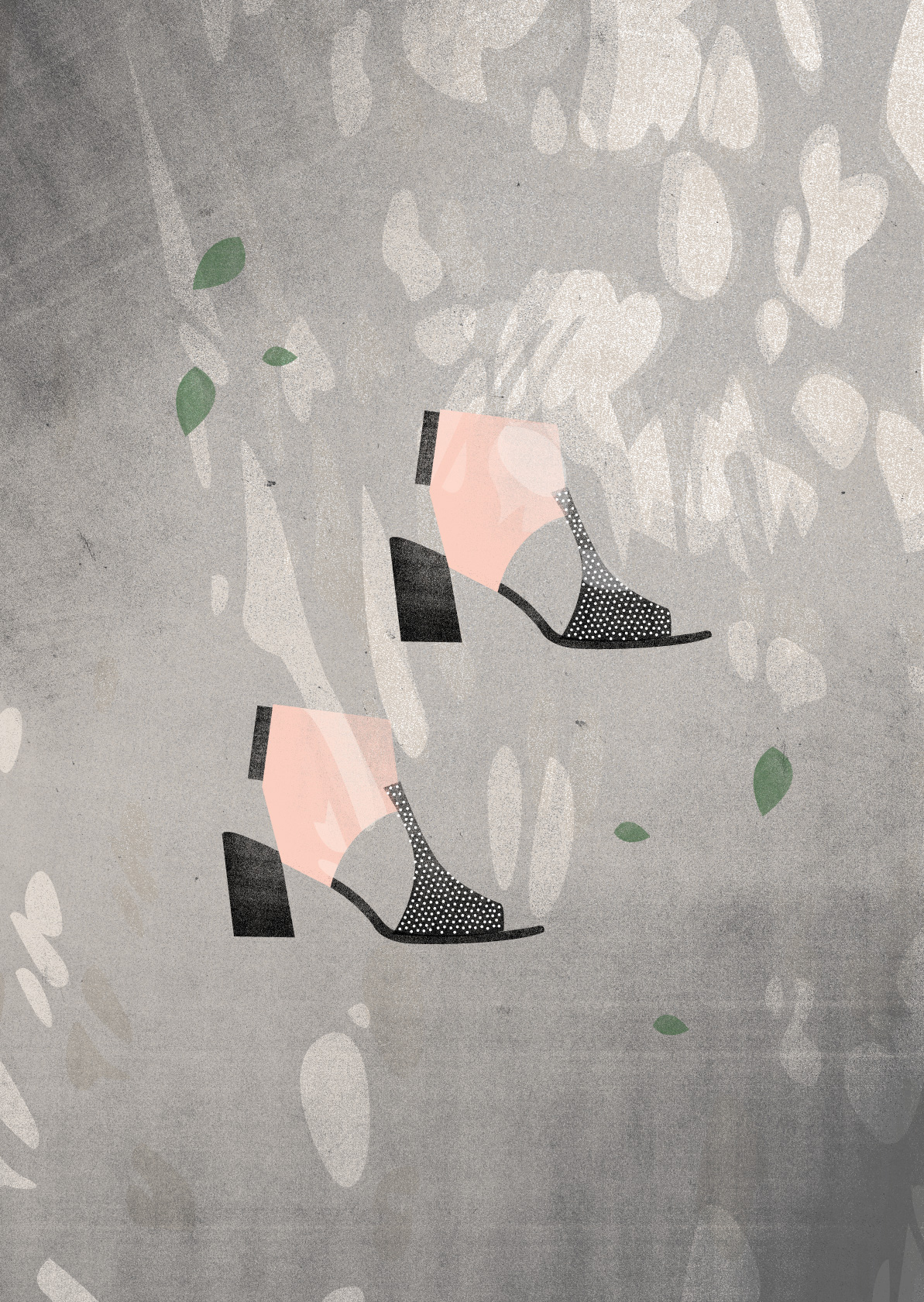 Emily - 4/17 - Shelly's London Heels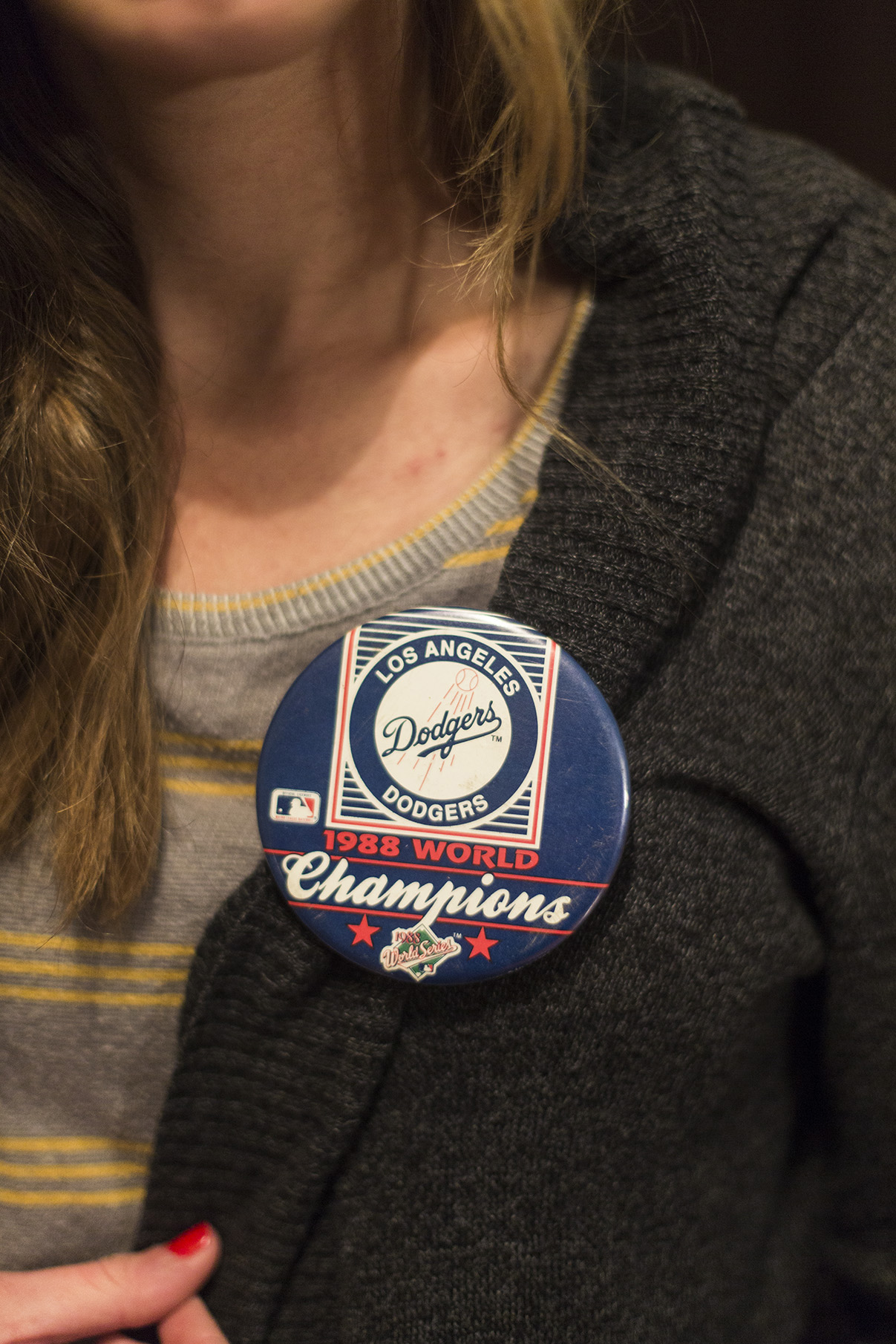 Corey - 4/16 - Dodgers Champions Pin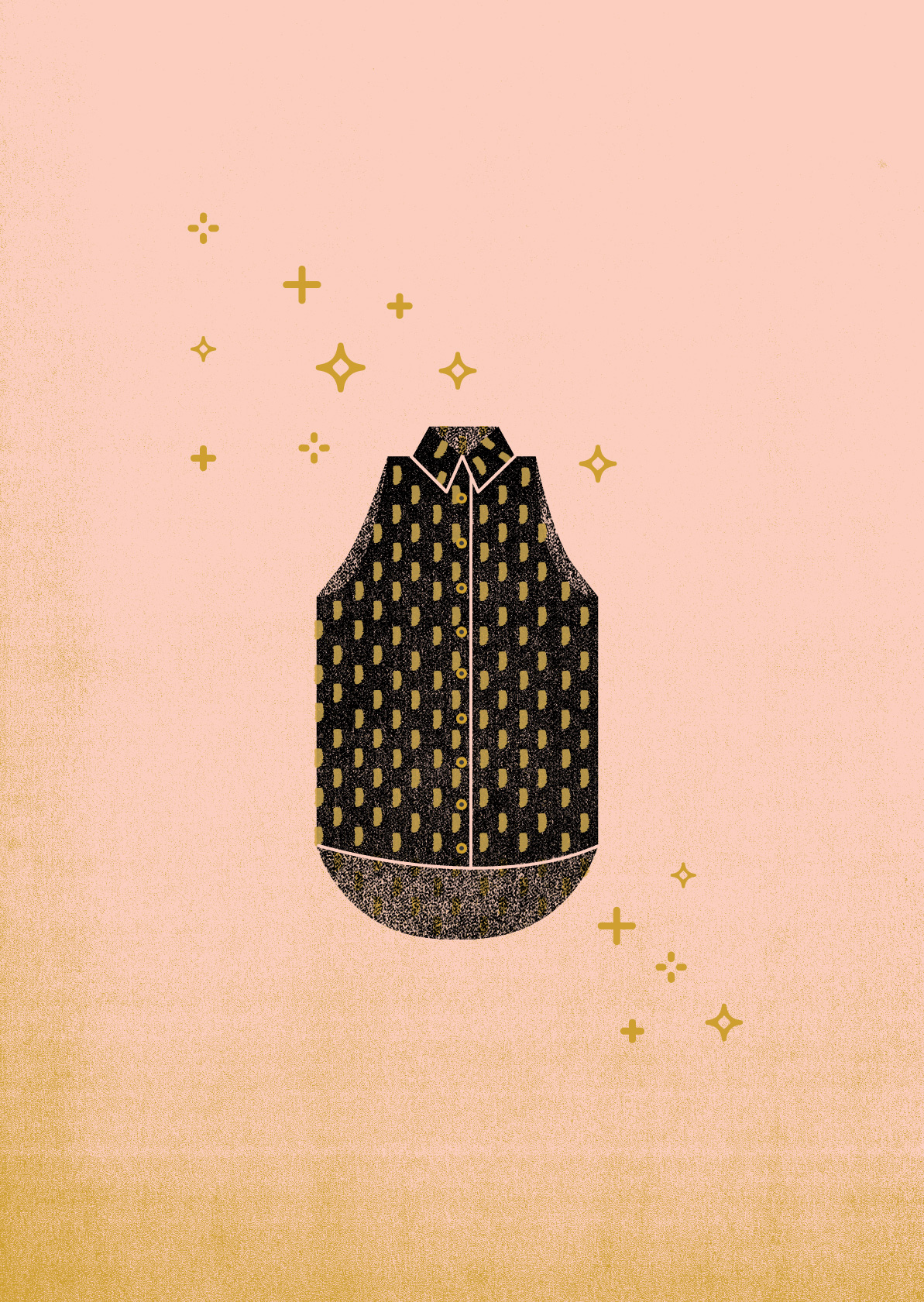 Emily - 4/16 - Black and Gold Shirt
Corey - 4/15 - Paper Sack from Museo del Prado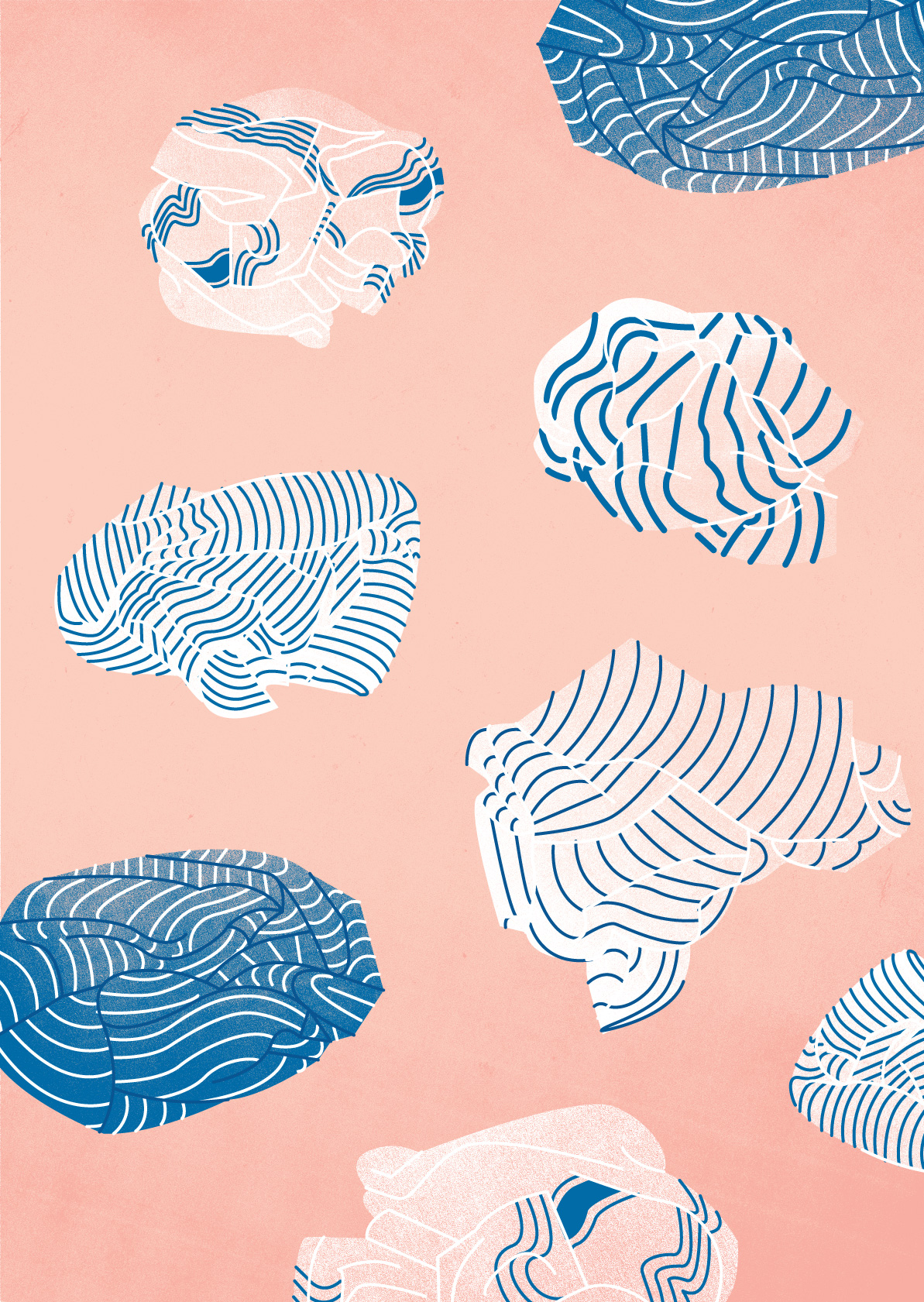 Emily - 4/15 - Striped Shirts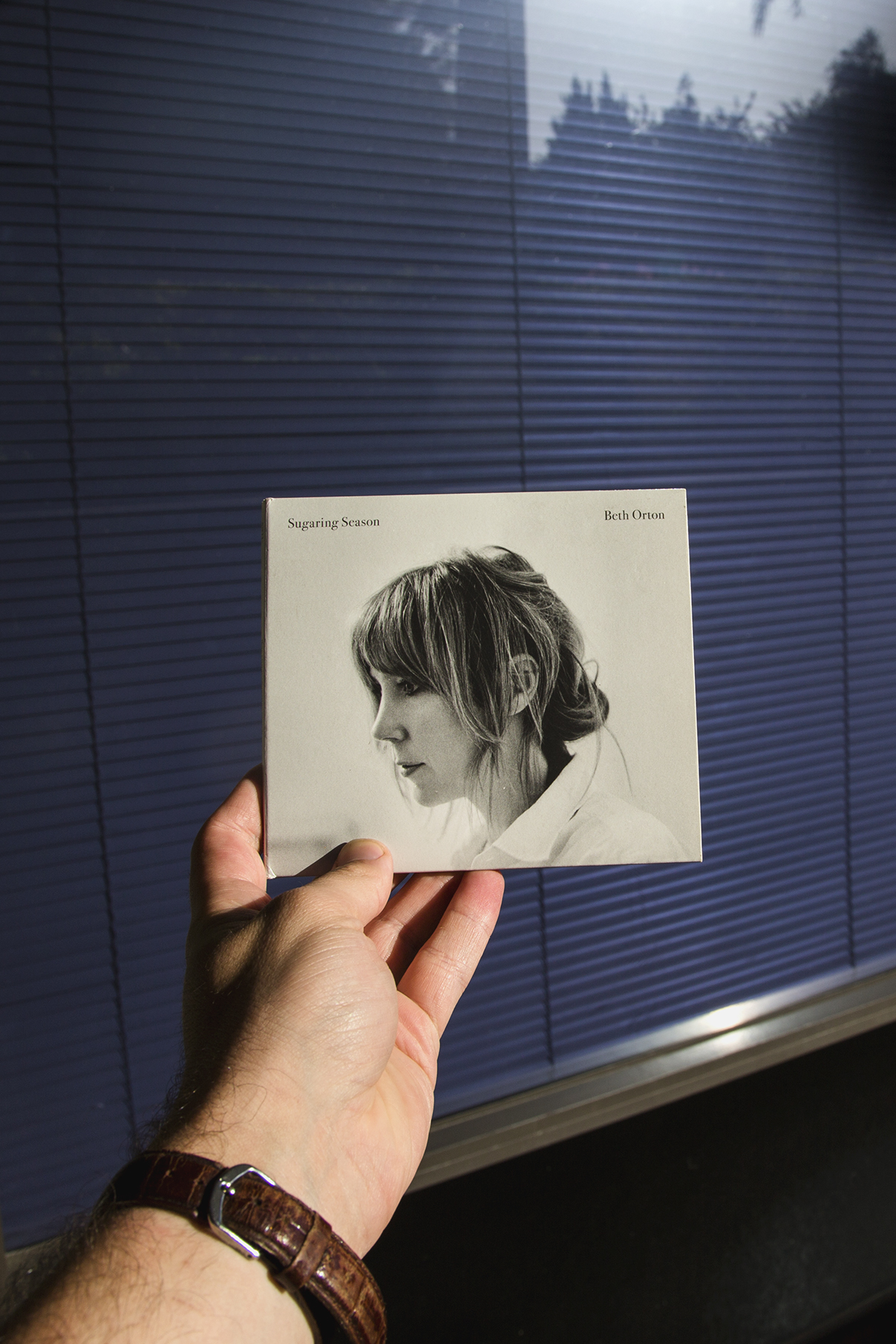 Corey - 4/14 - Beth Orton, Sugaring Season (CD)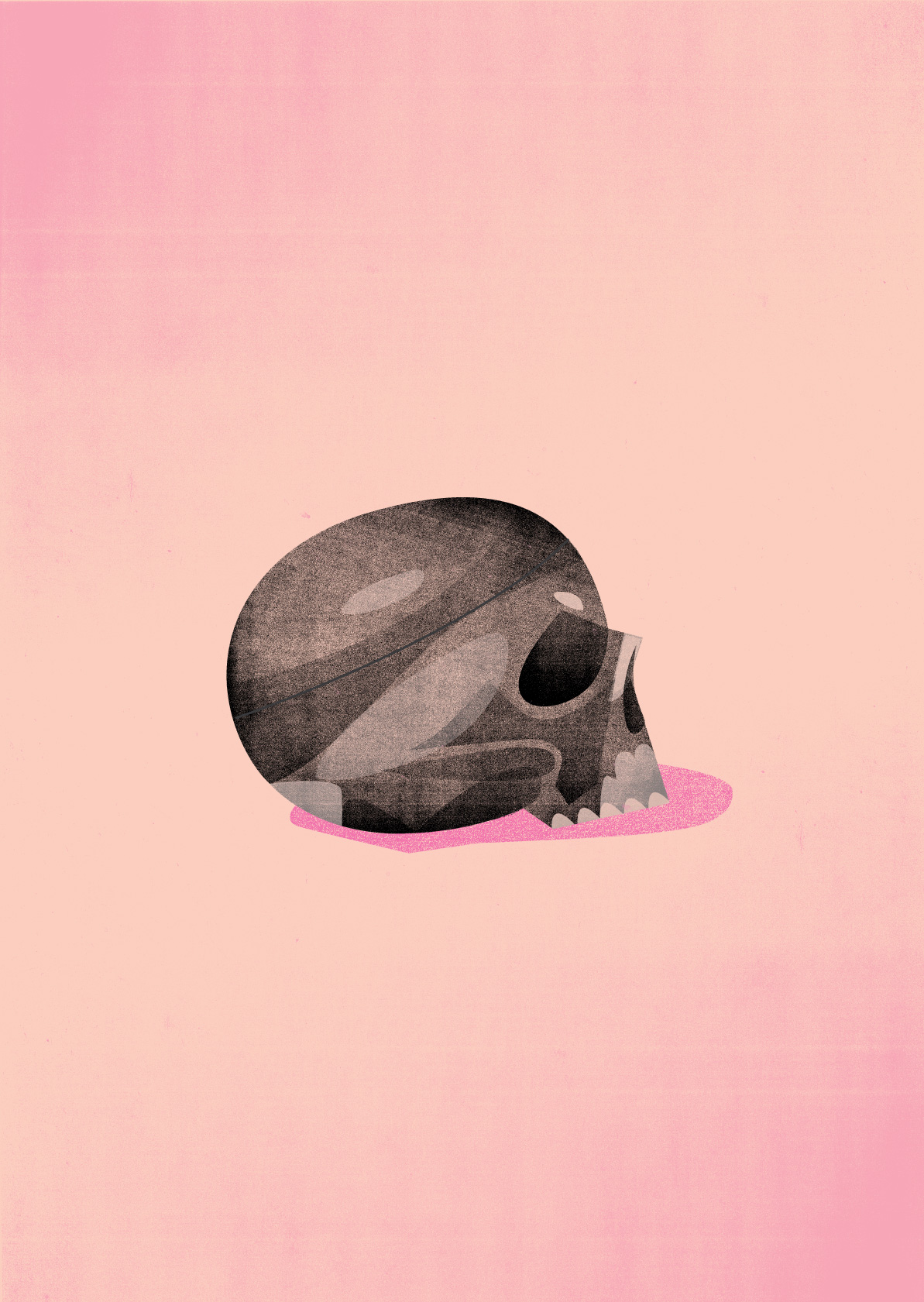 Emily - 4/14 - Skull Ink Drawing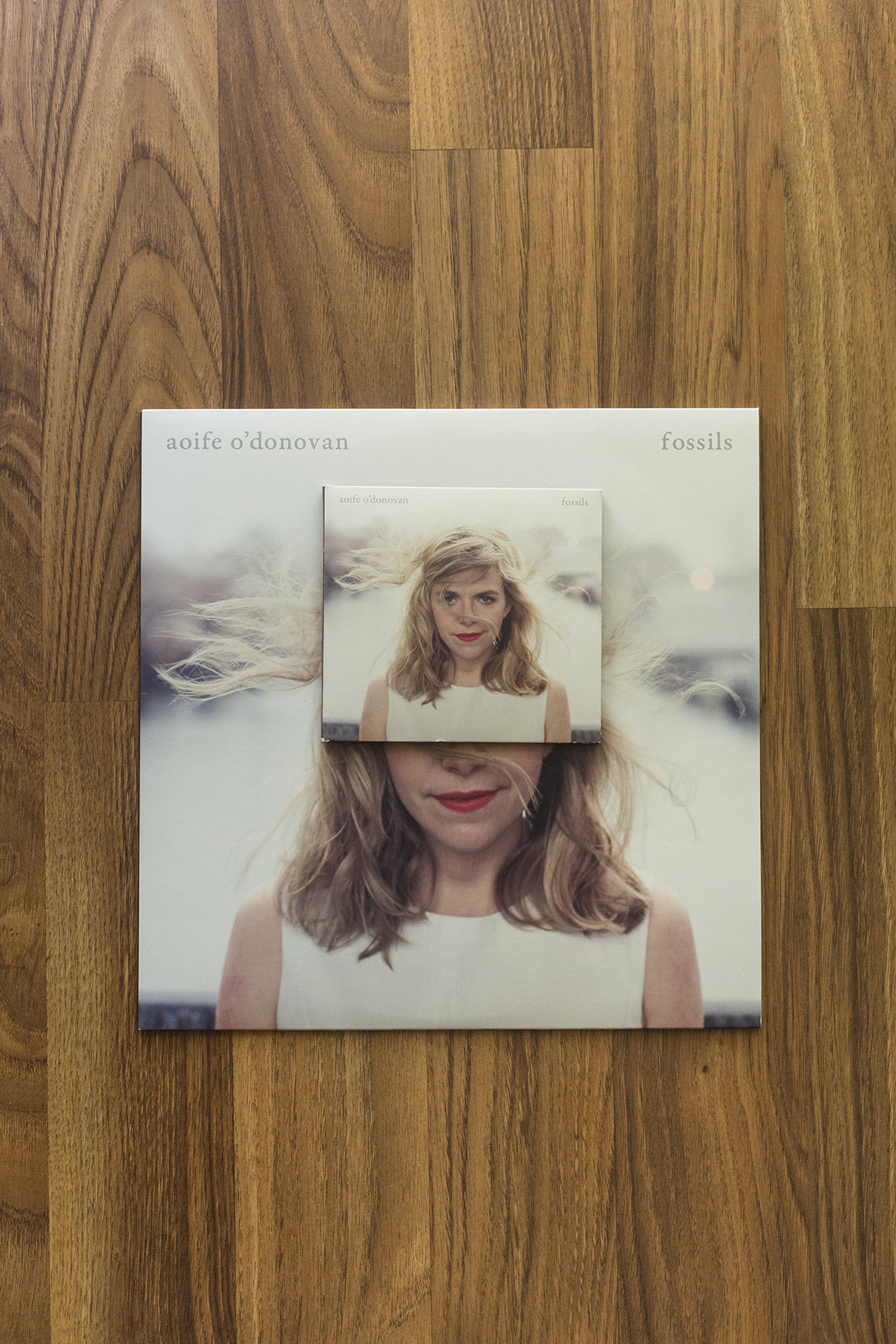 Corey - 4/13 - Fossils, by Aoife O'Donovan (CD and Vinyl)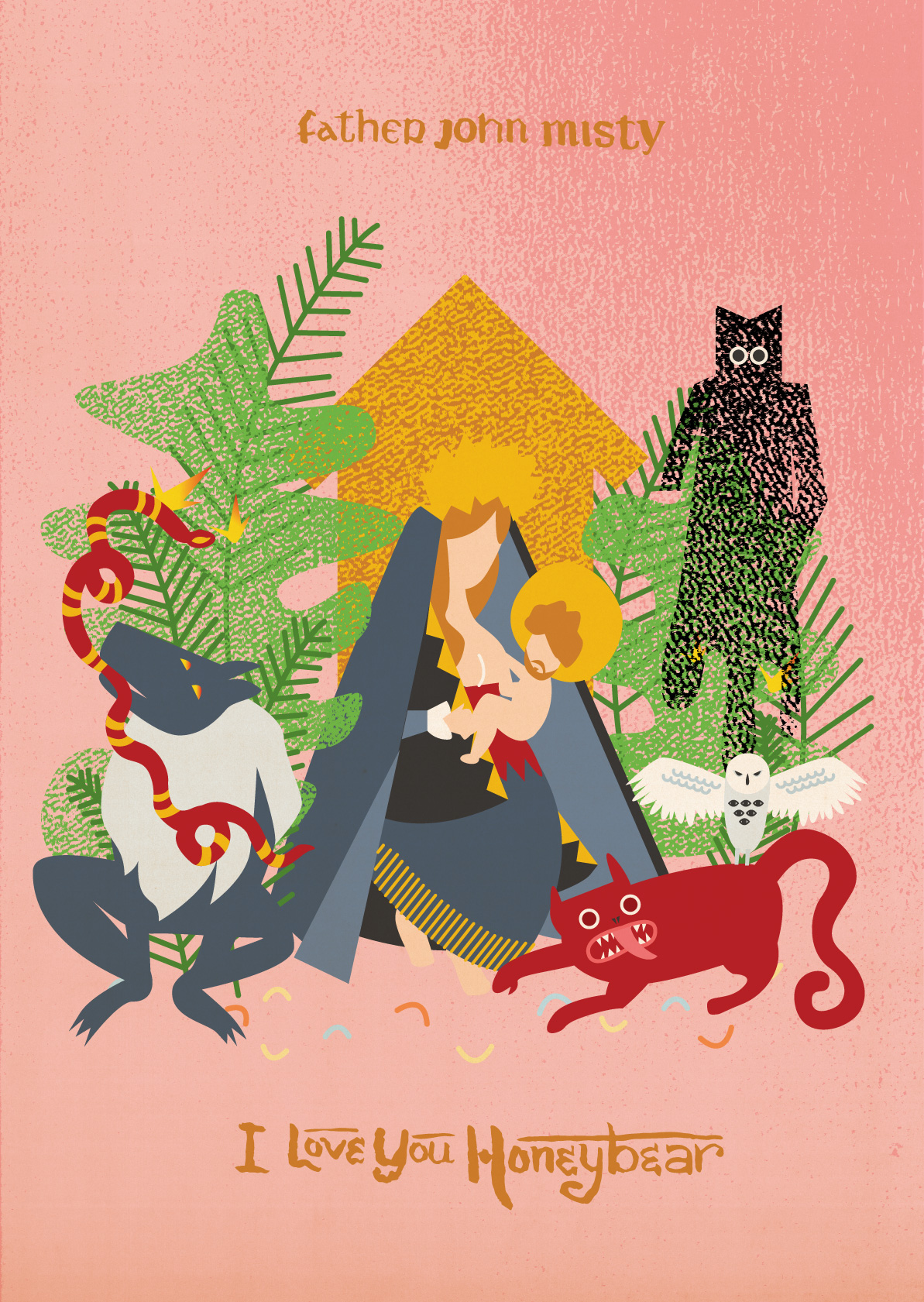 Emily - 4/13 - Father John Misty Vinyl
Corey - 4/12 - Bracelet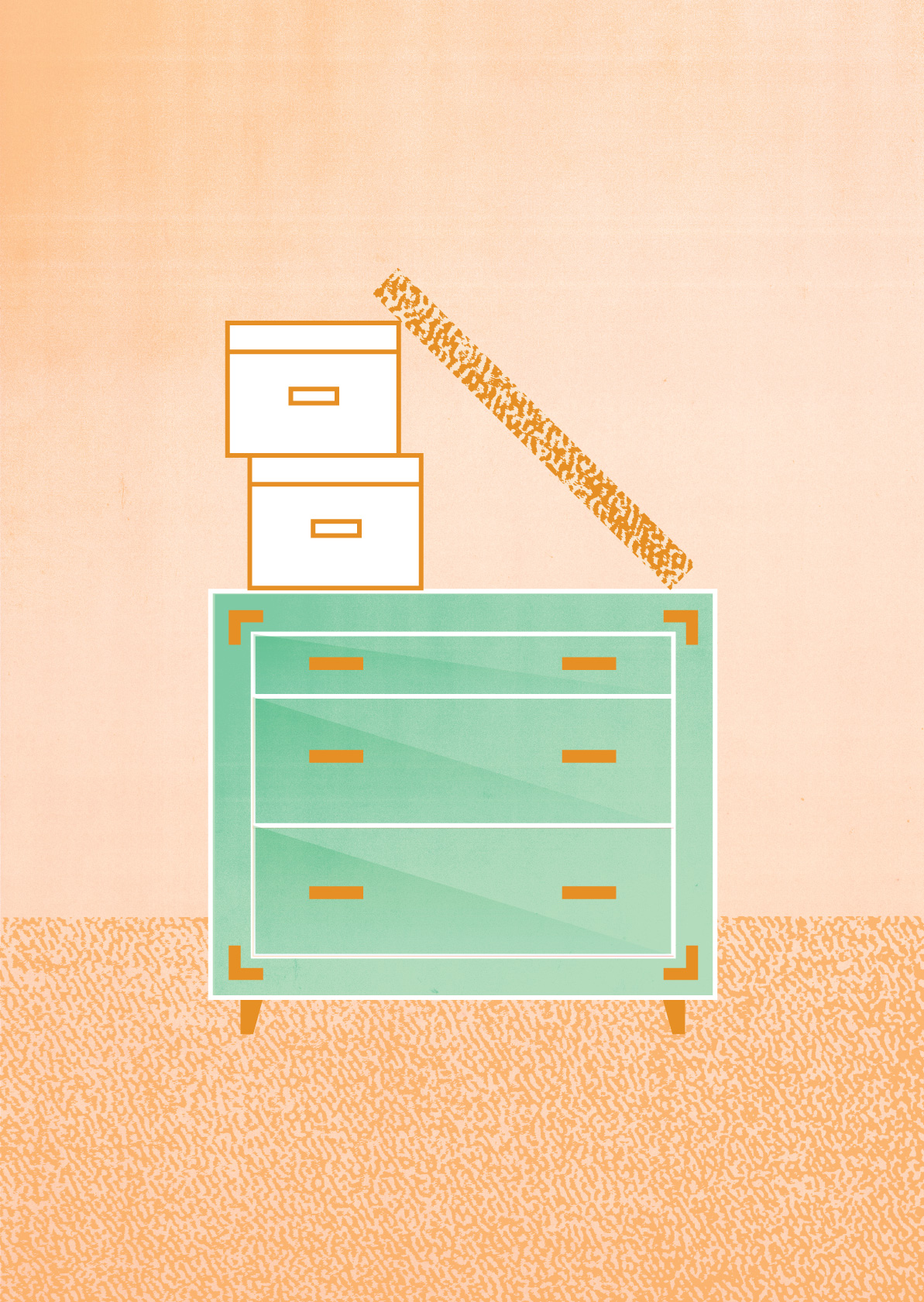 Emily - 4/12 - Thrifted Dresser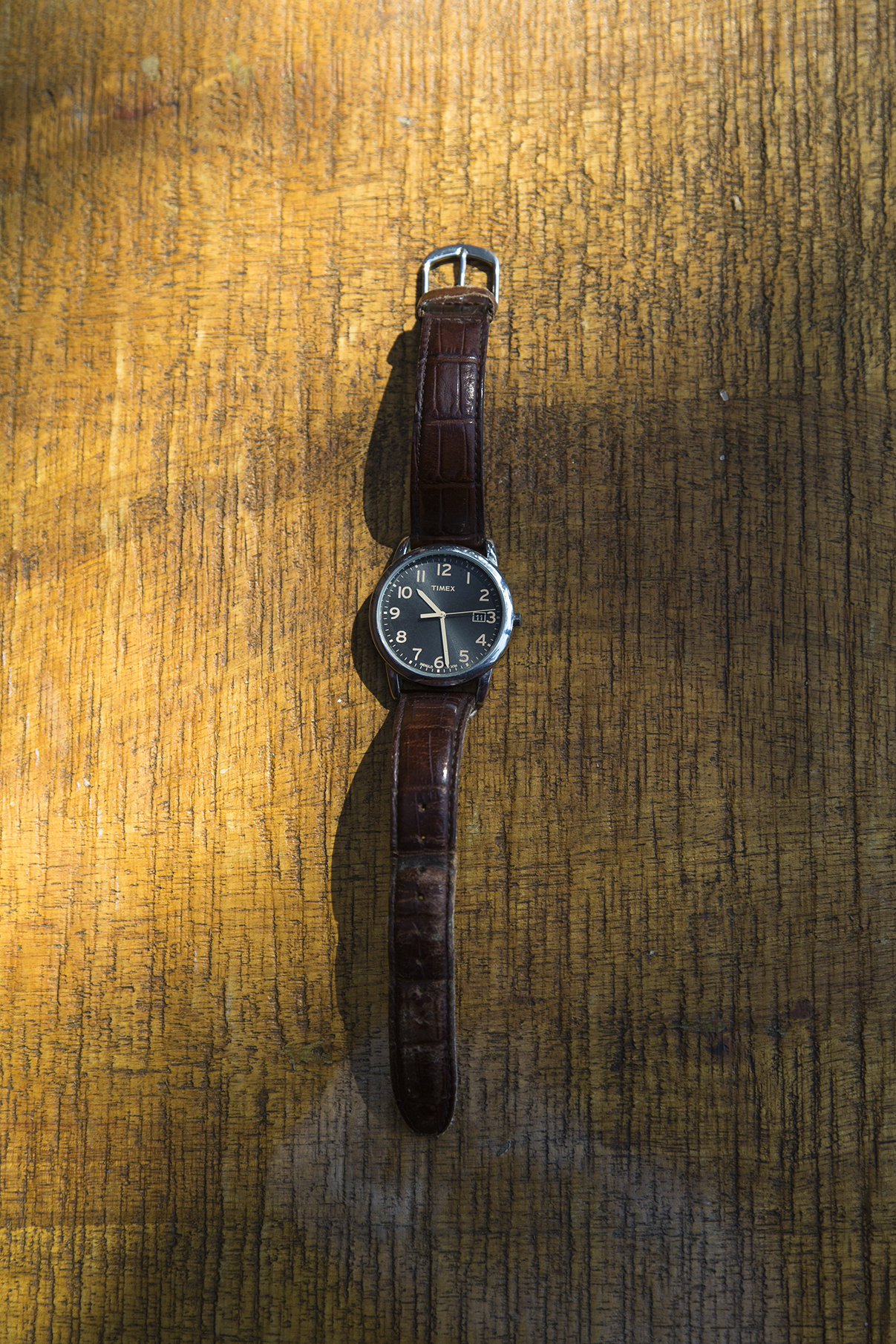 Corey - 4/11 - Timex Watch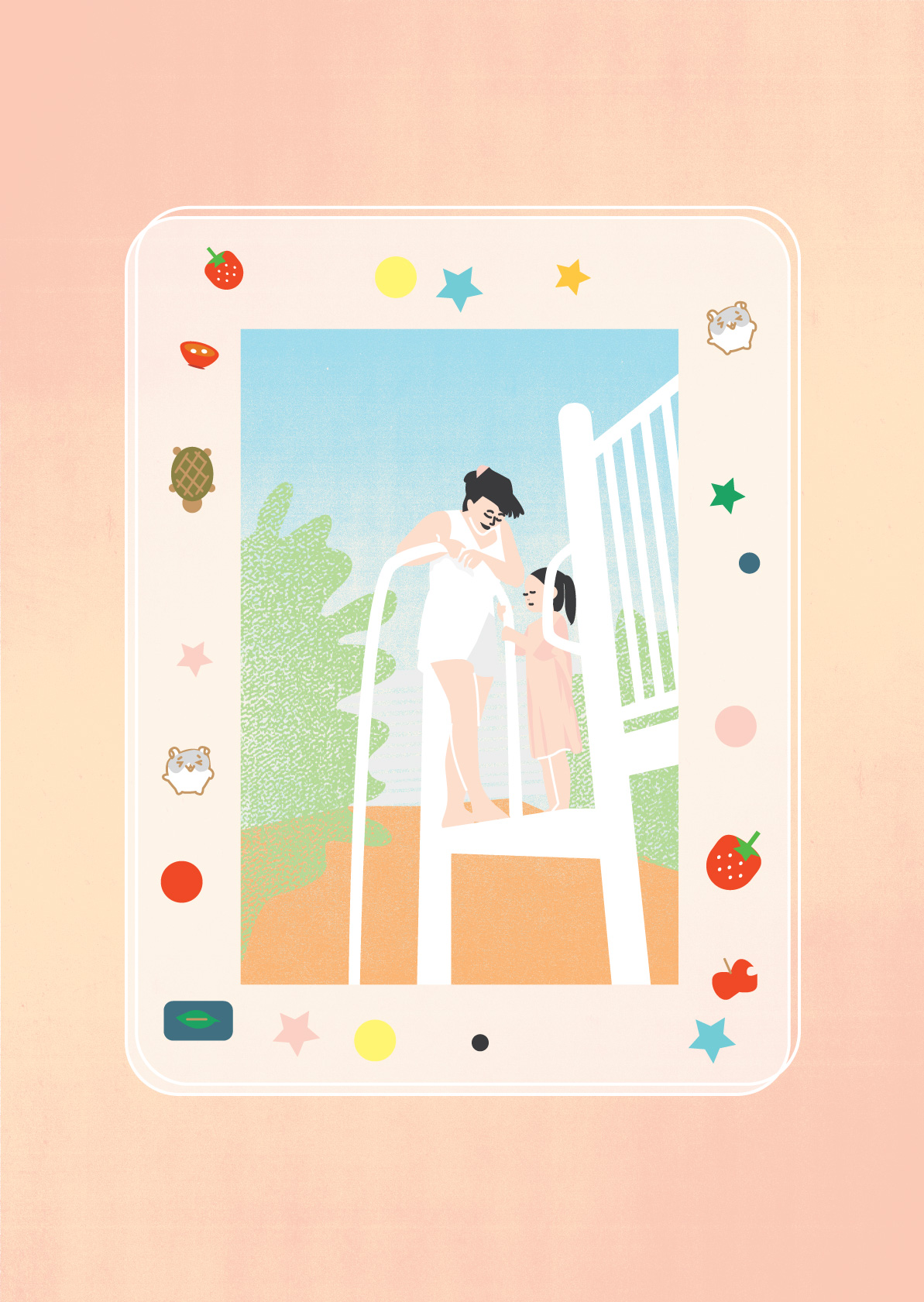 Emily - 4/11 - Old Photo and Frame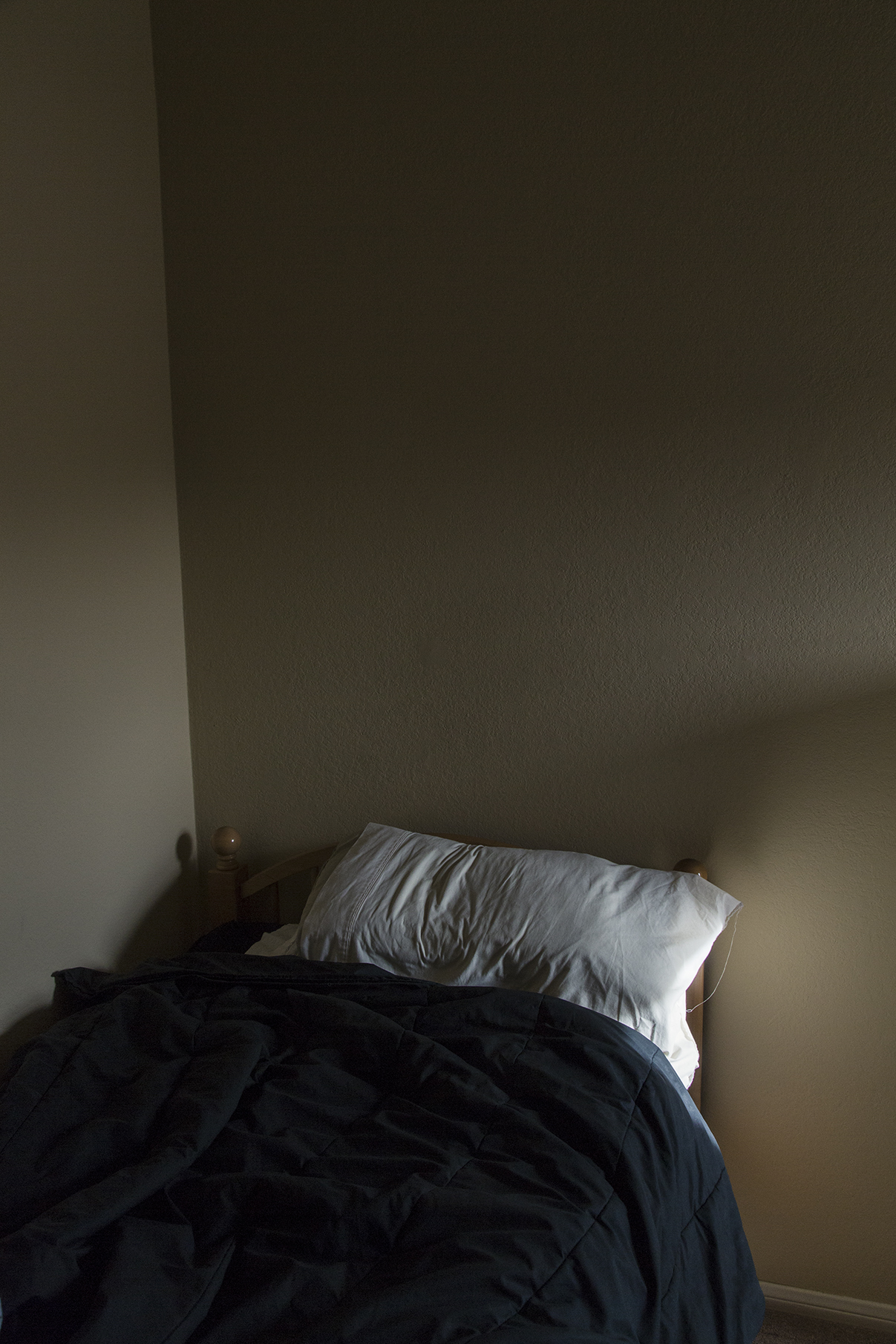 Corey - 4/10 - Bed, etc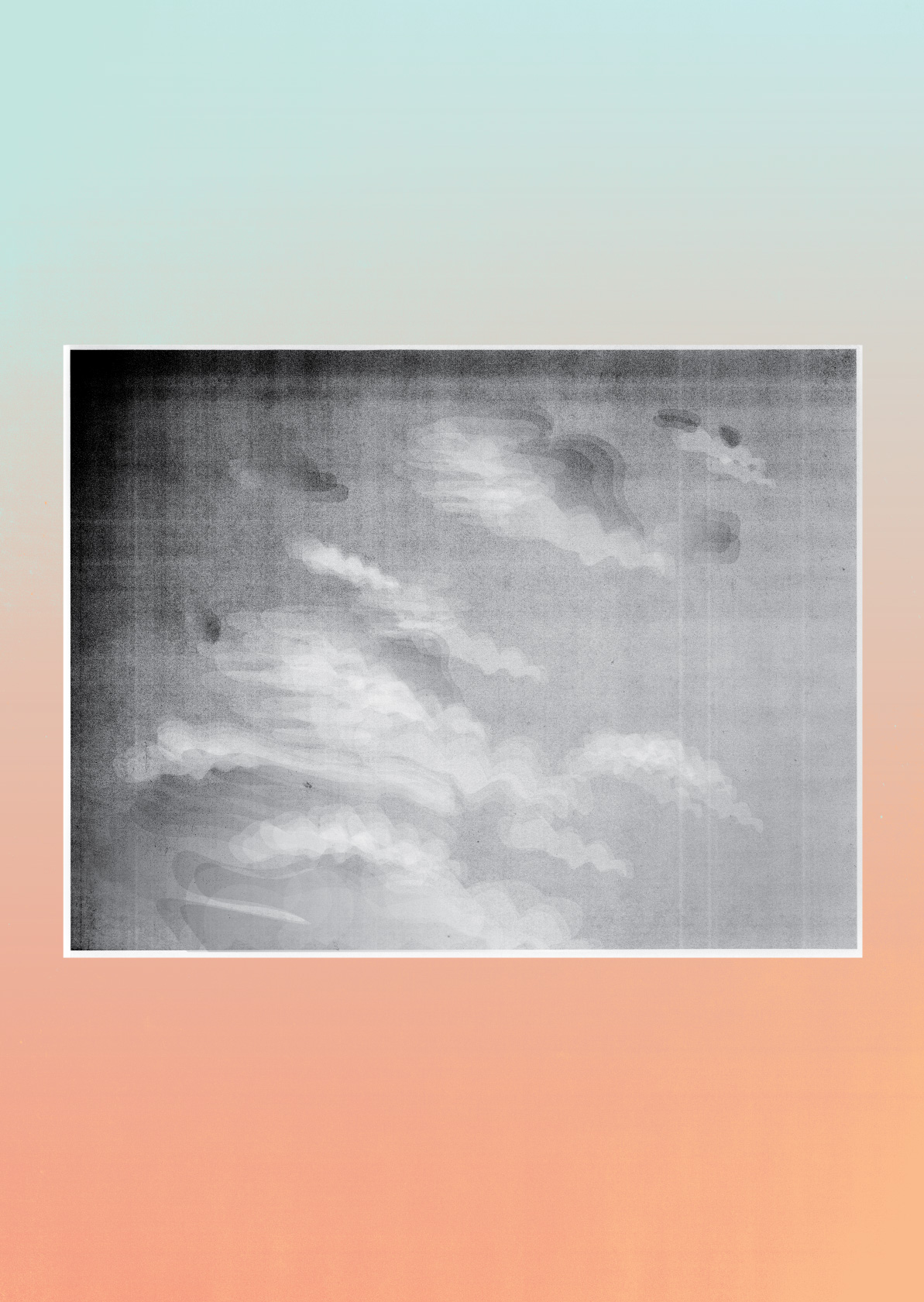 Emily - 4/10 - Debbie Carlos Cloud Print
Corey - 4/9 - Boundaries, by Dr. Henry Cloud and Dr. John Townsend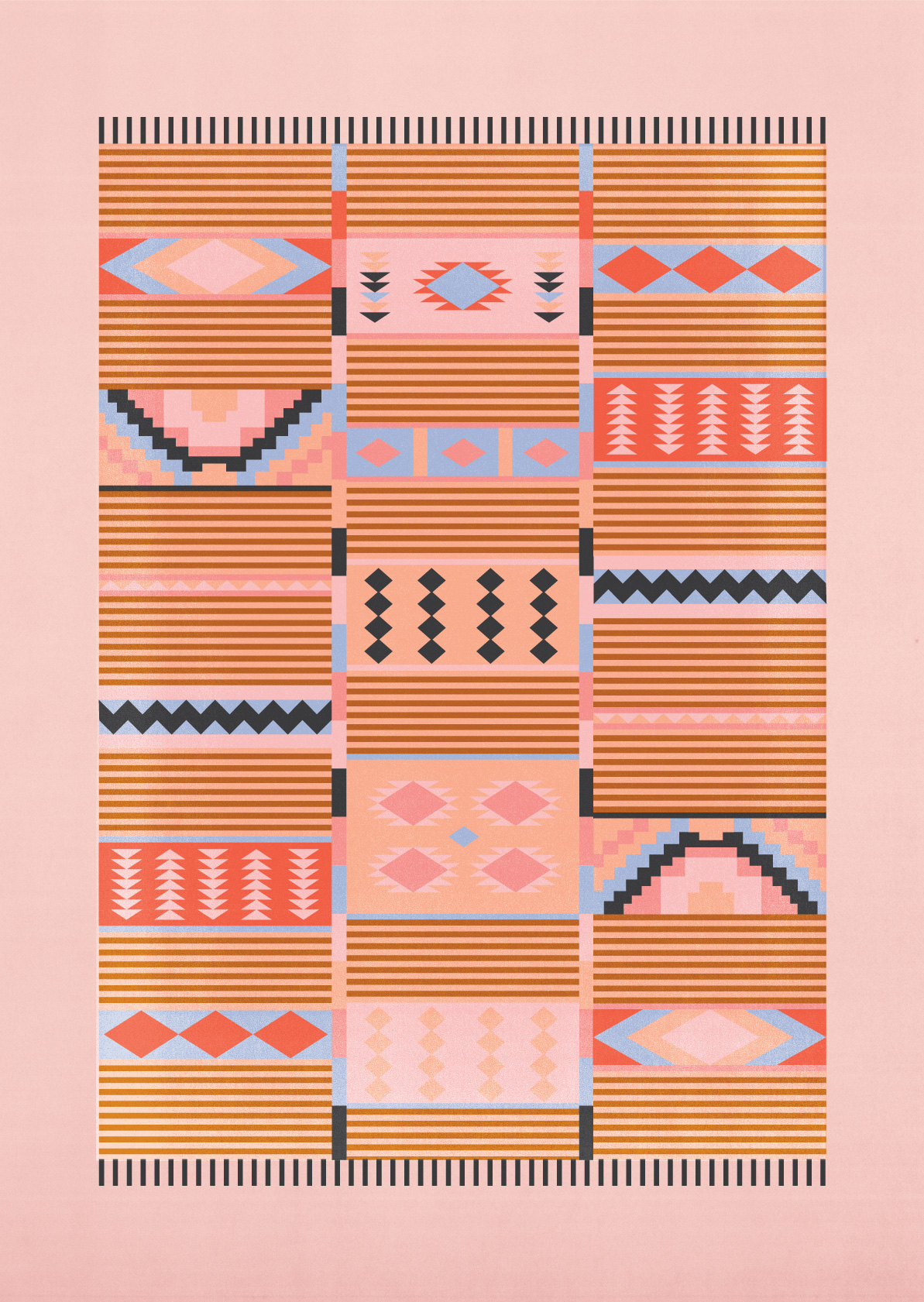 Emily - 4/9 - Giant Rug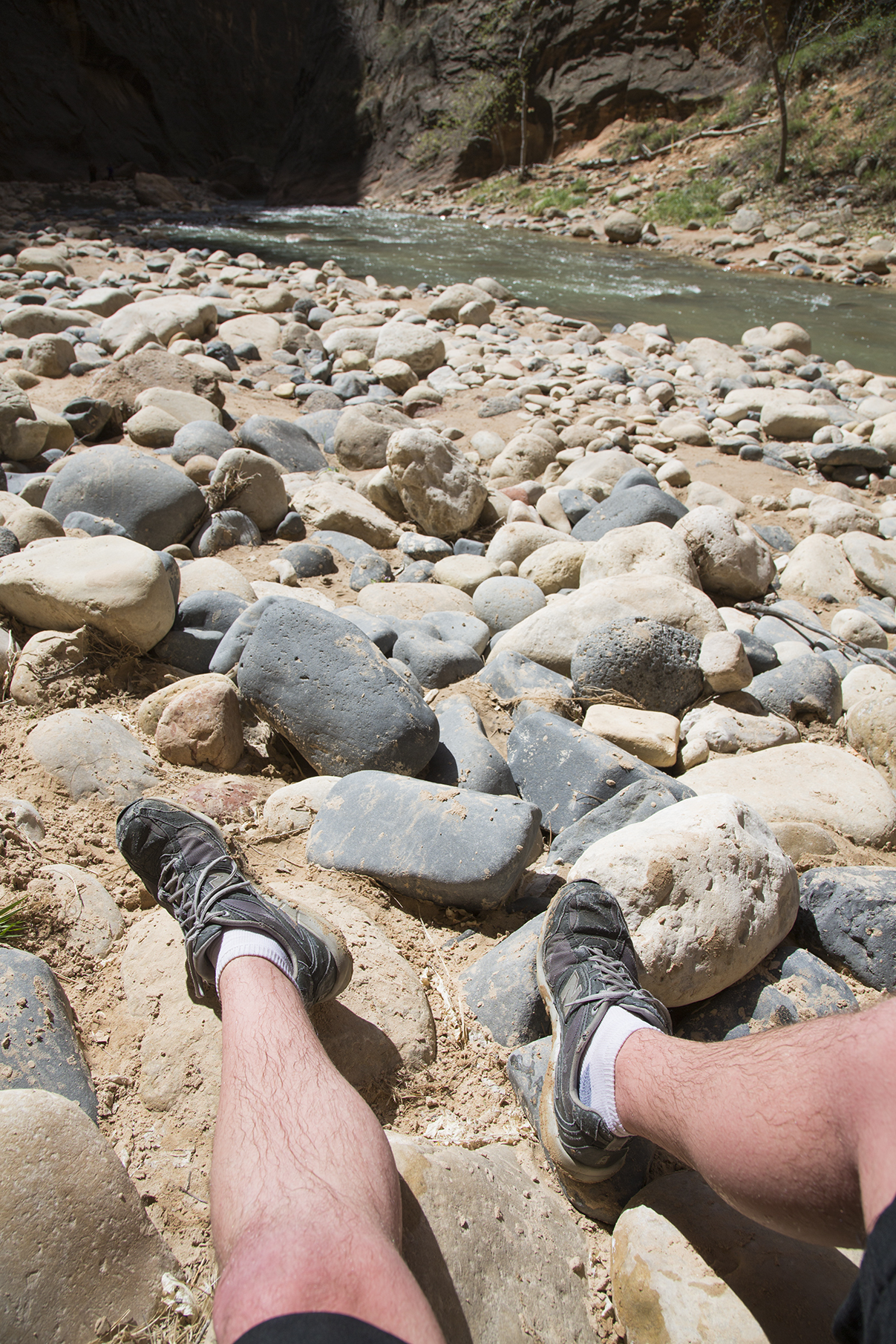 Corey - 4/8 - New Balance Tennis Shoes
Emily - 4/8 - Cactus Drawing II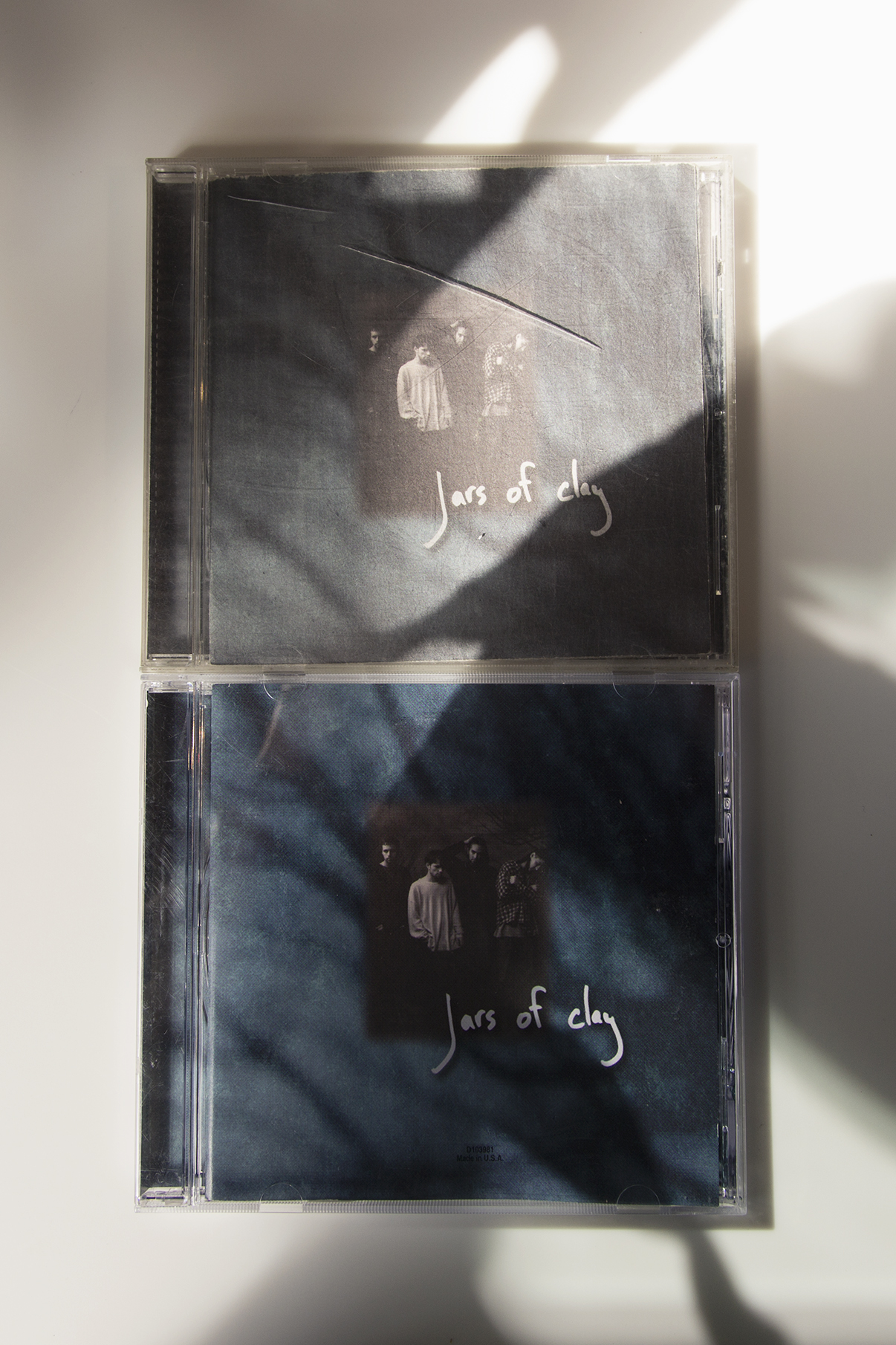 Corey - 4/7 - Jars of Clay Debut Album + Re-issue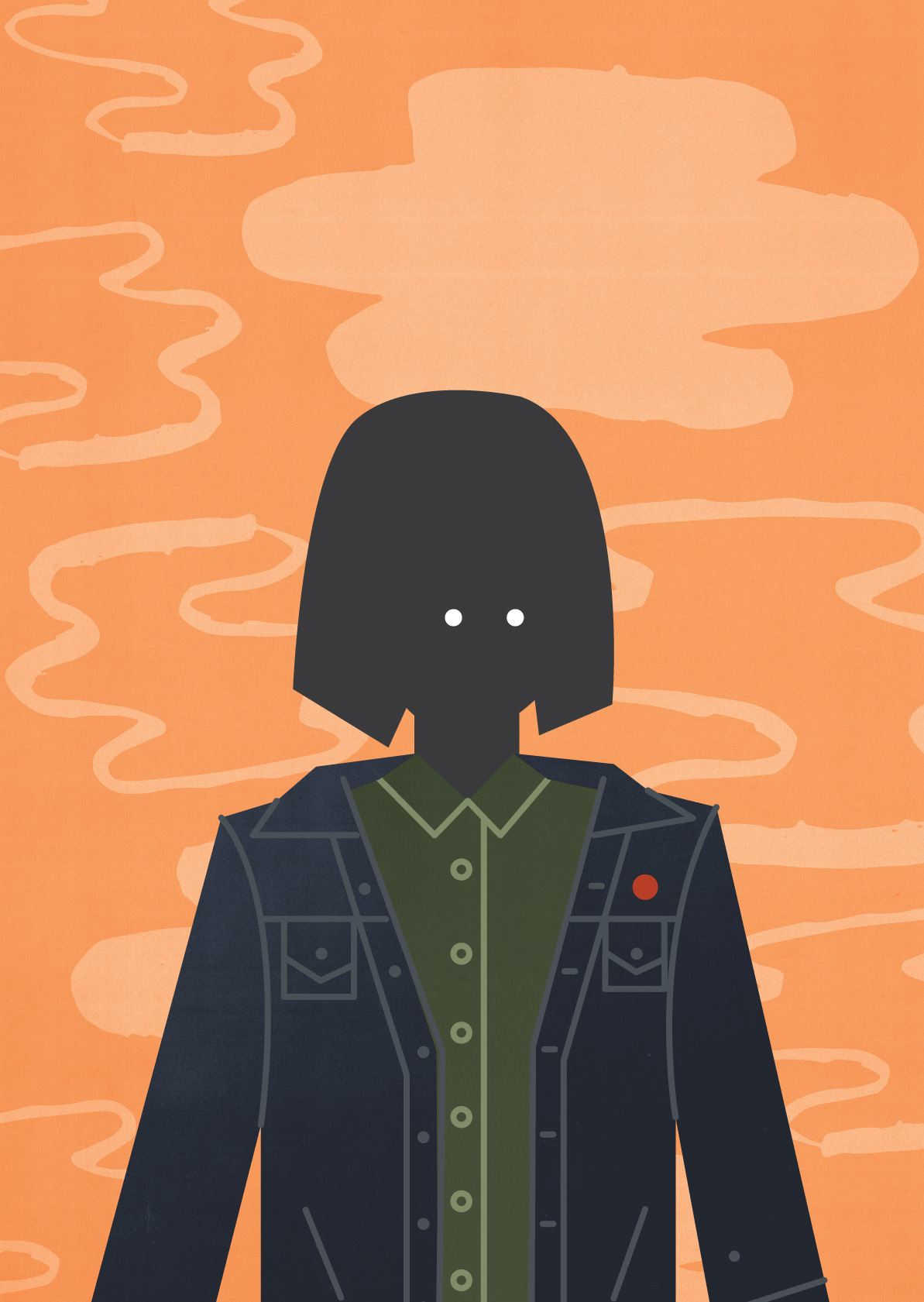 Emily - 4/7 - Denim Jacket
Corey - 4/6 - OC Supertones Sticker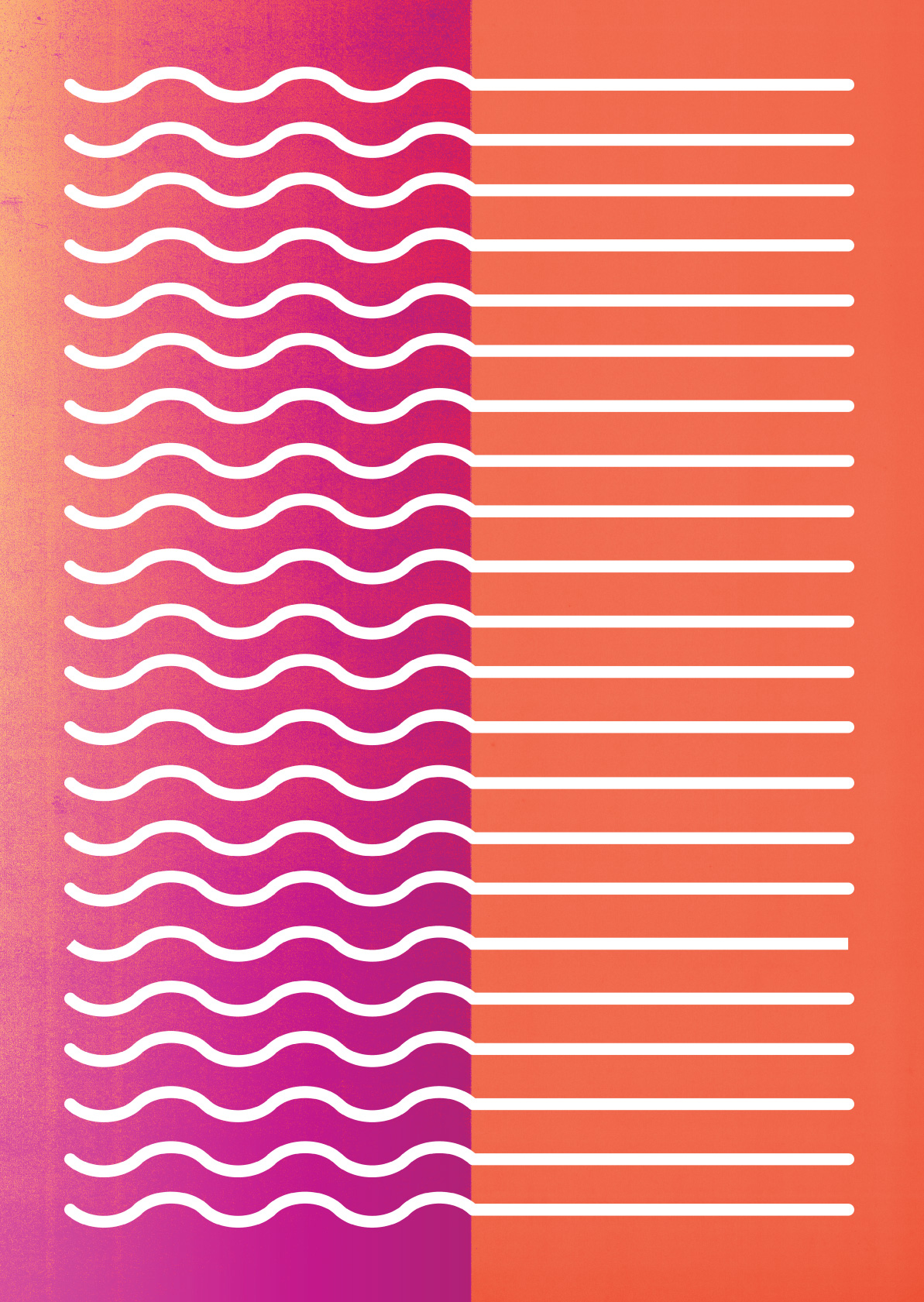 Emily - 4/6 - Hair Straightener
Corey - 4/5 - Waking the Dead, by John Eldredge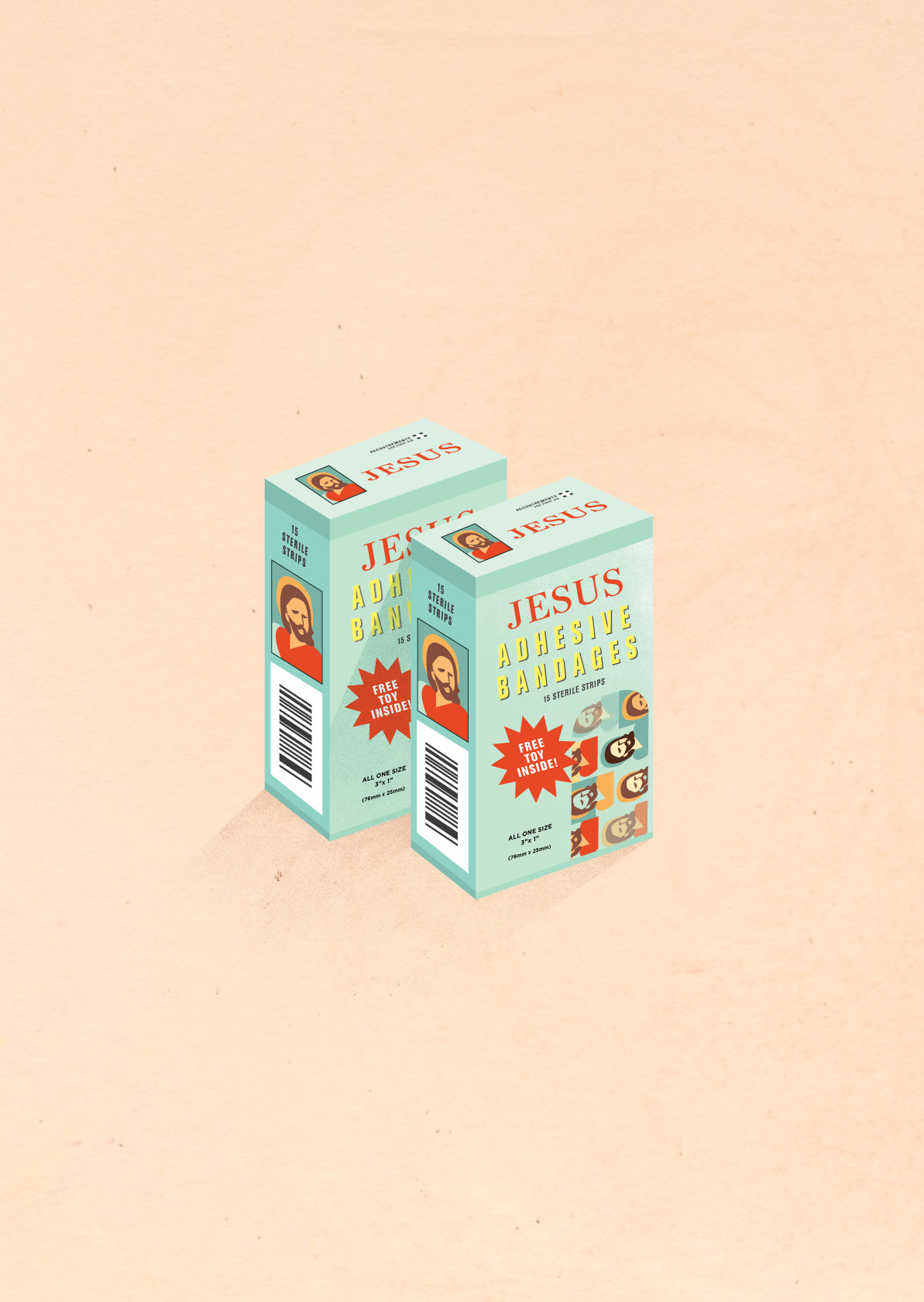 Emily - 4/5 - Jesus Band-Aids
Corey - 4/4 - 7 Wonders
4/4 - Cactus Drawing I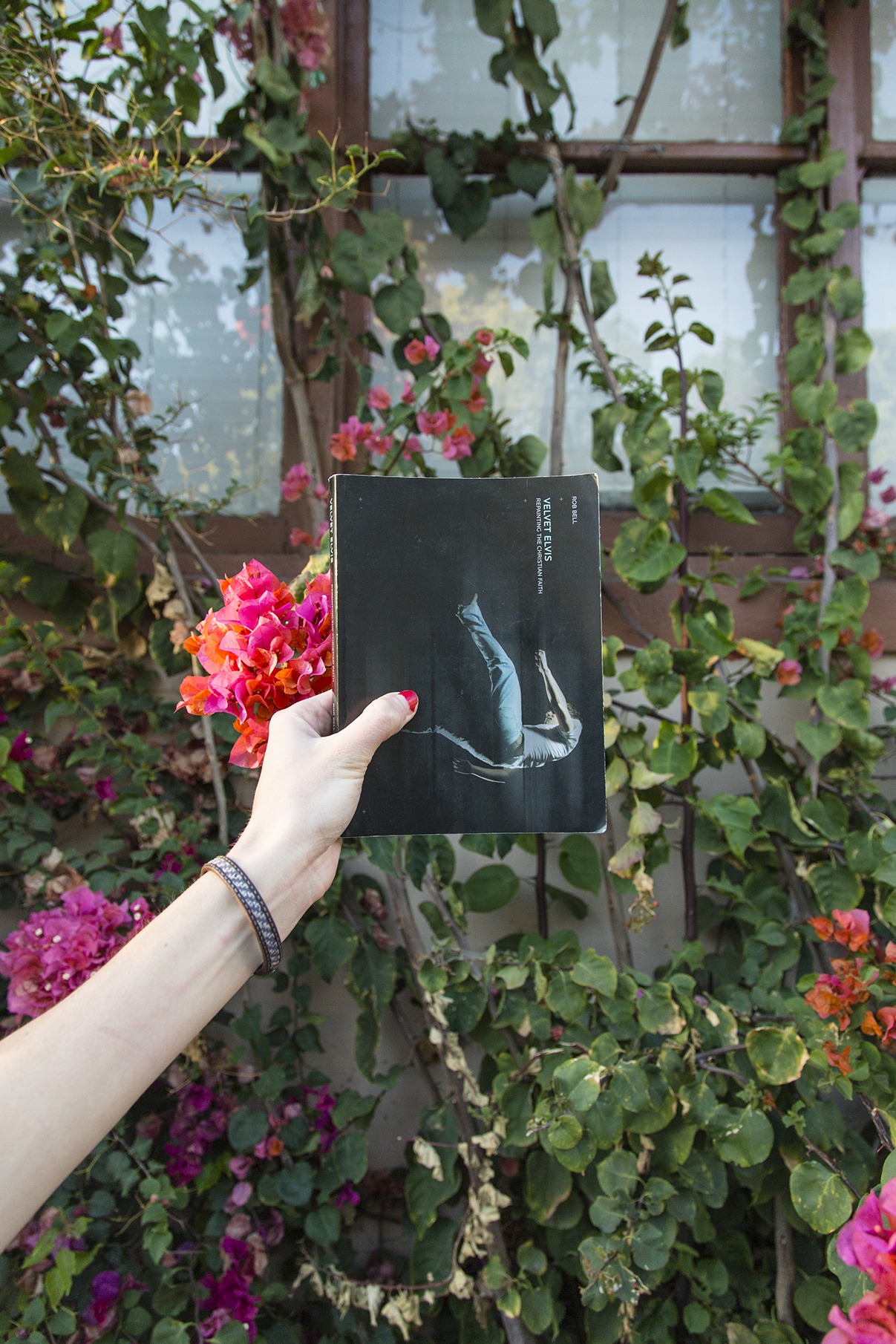 Corey - 4/3 - Velvet Elvis, by Rob Bell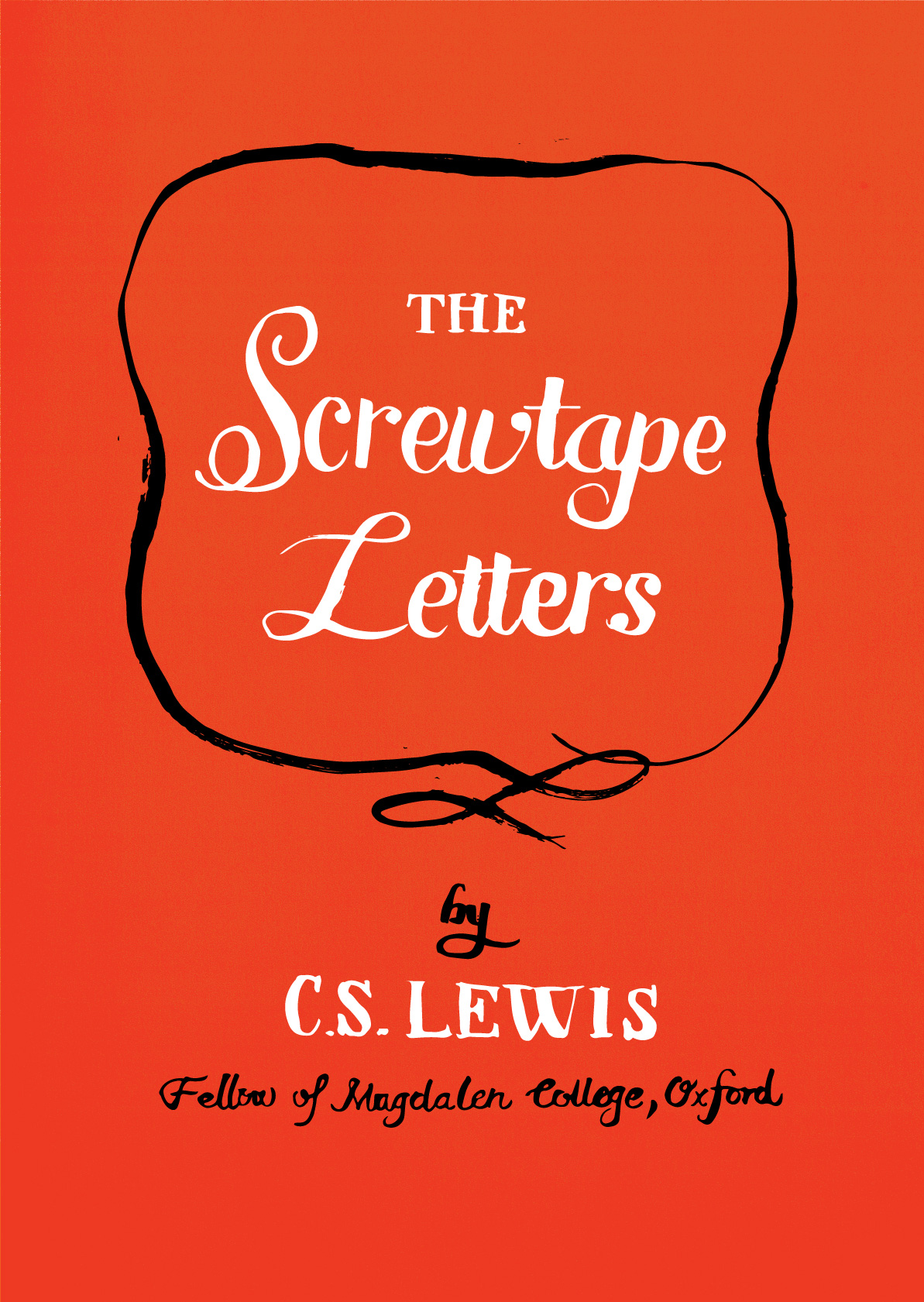 Emily - 4/3 - The Screwtape Letters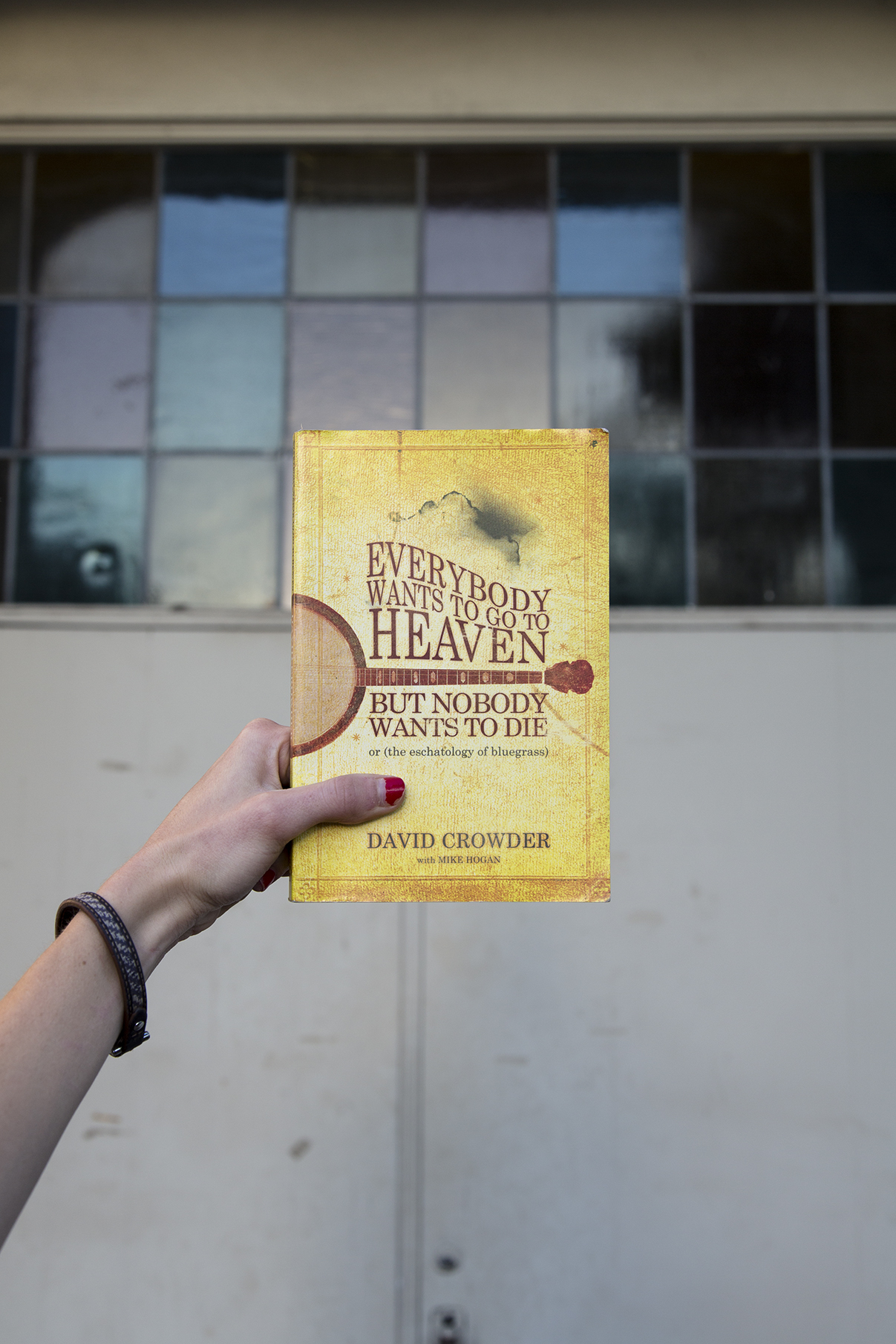 Corey - 4/2 - Everybody Wants to go to Heaven, but Nobody Wants to Die, by David Crowder
Emily - 4/2 - Swedish Notebook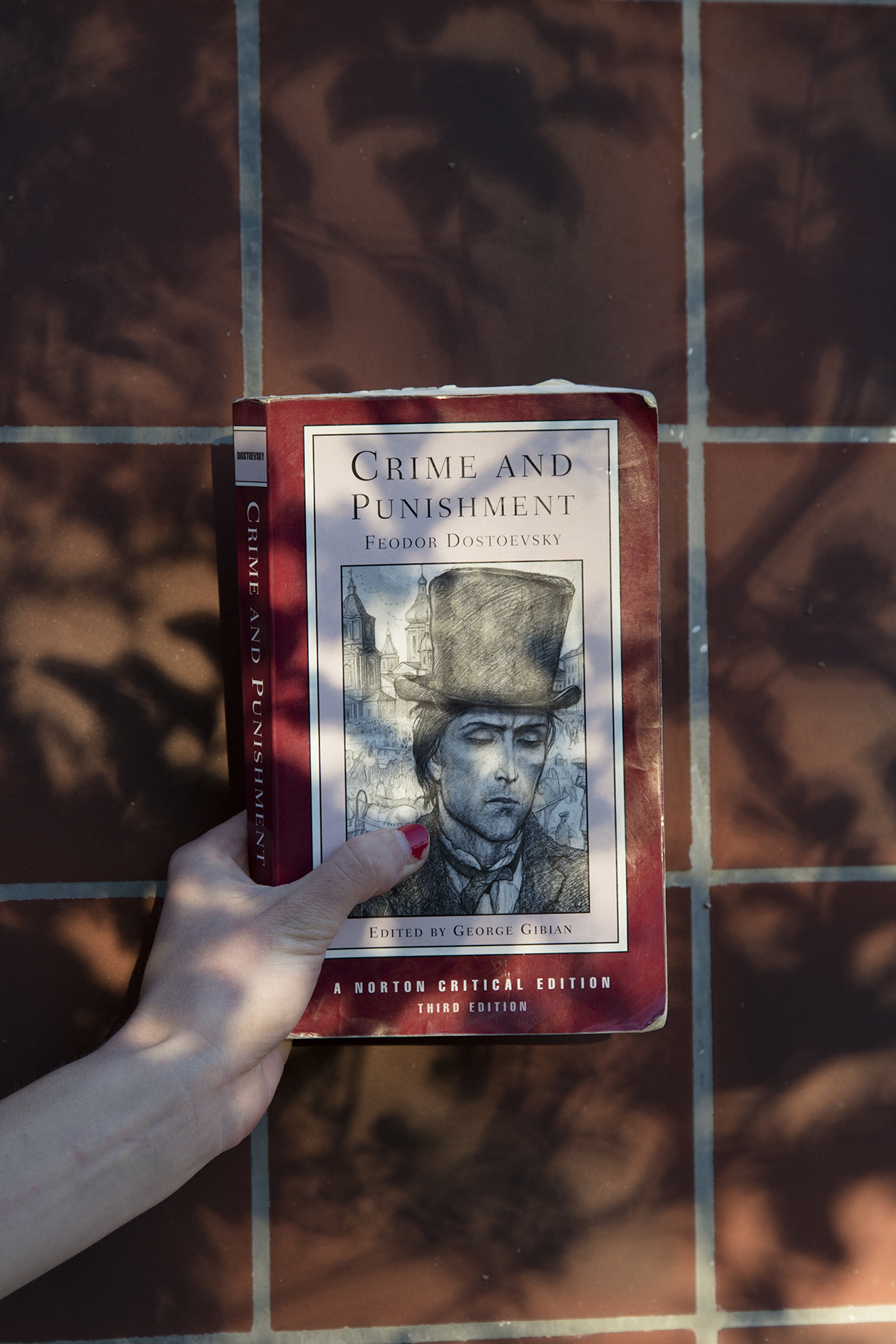 Corey - 4/1 - Crime and Punishment, by Fyoder Dostoevsky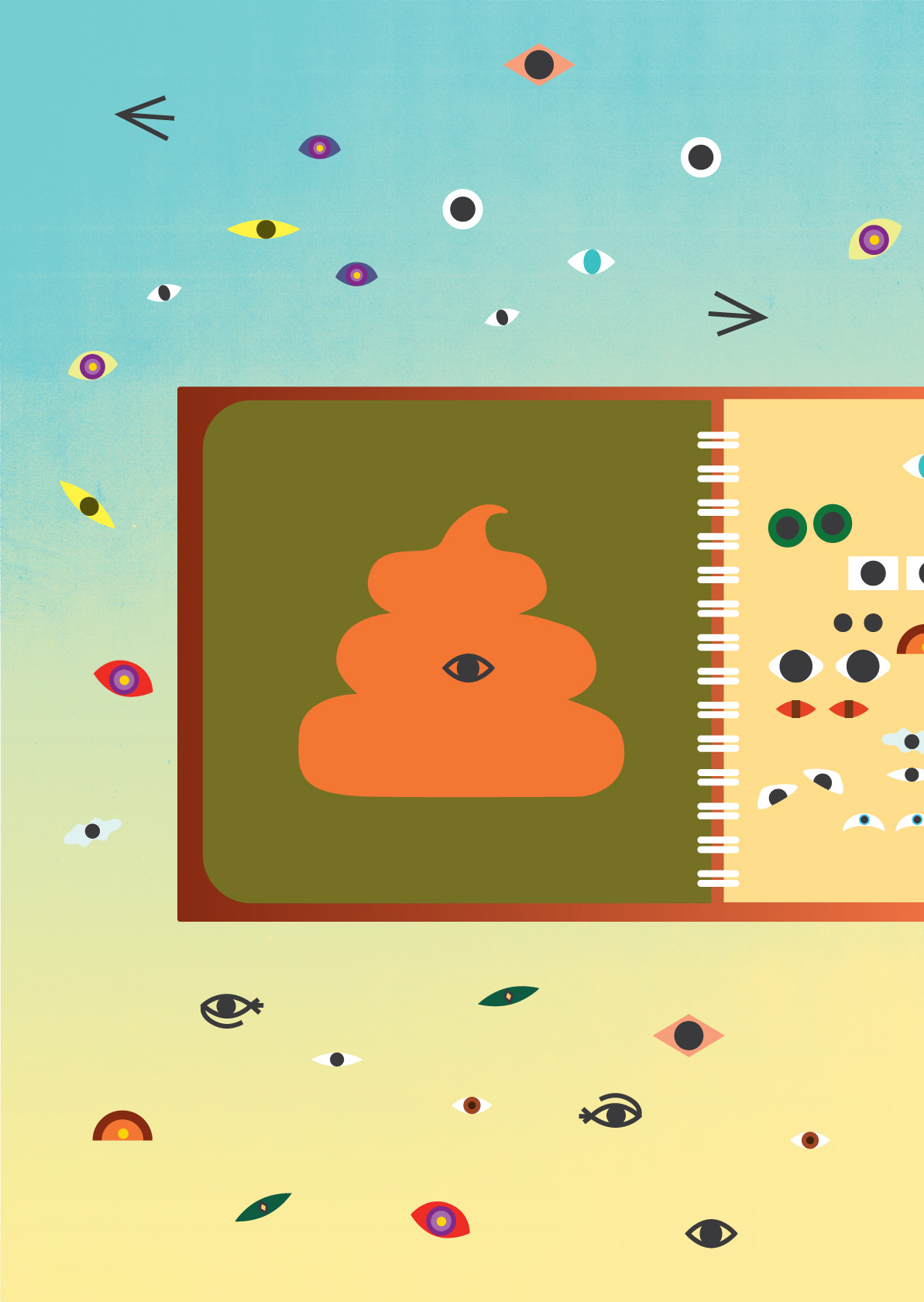 Emily - 4/1 - MUJI Face Book
Corey - 4/30 - Wallet
Great, sturdy wallet, but I may have made a mistake with the trifold.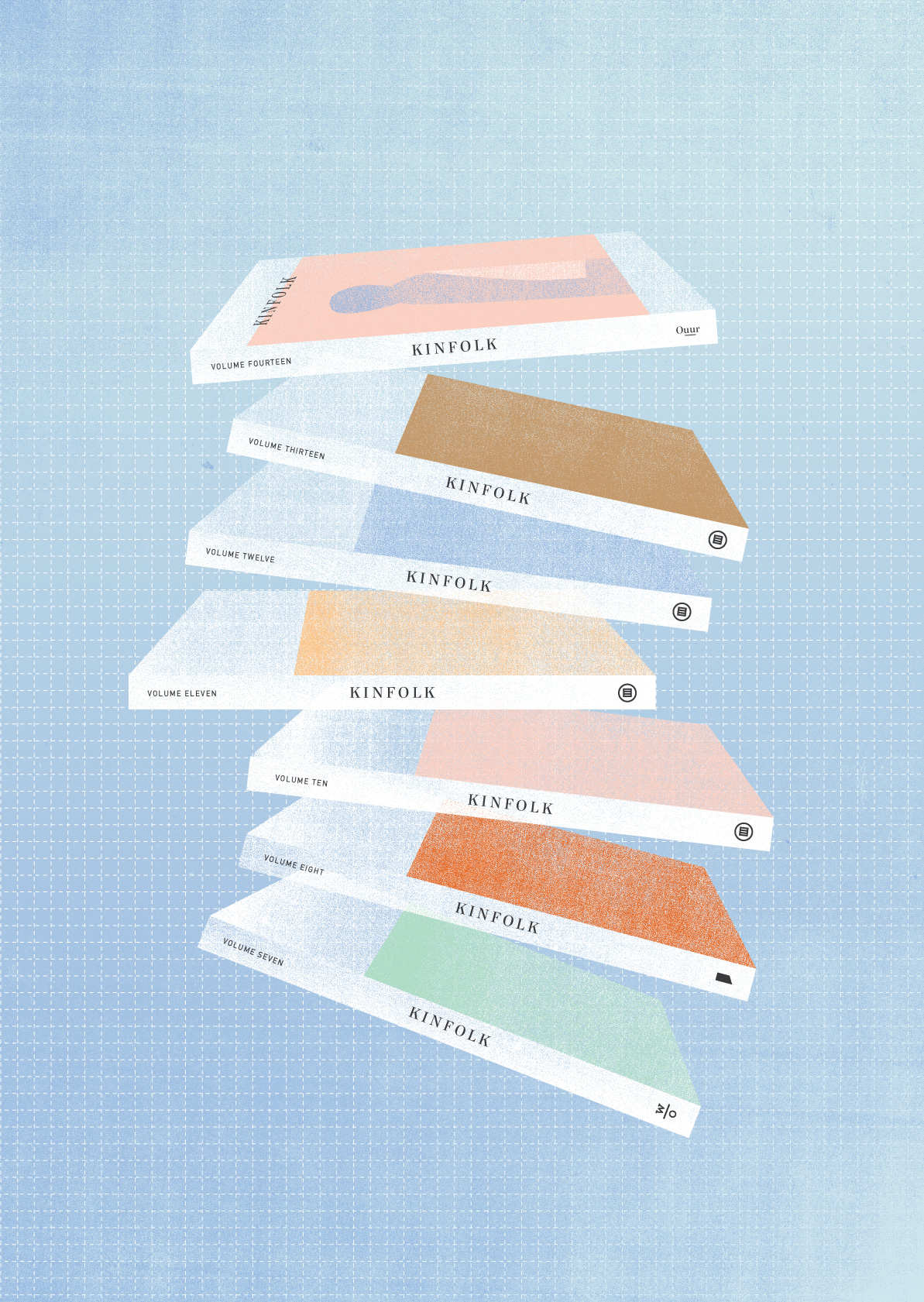 Emily - 4/30 - Kinfolk Magazine
Hippest prettiest dreamiest impractical.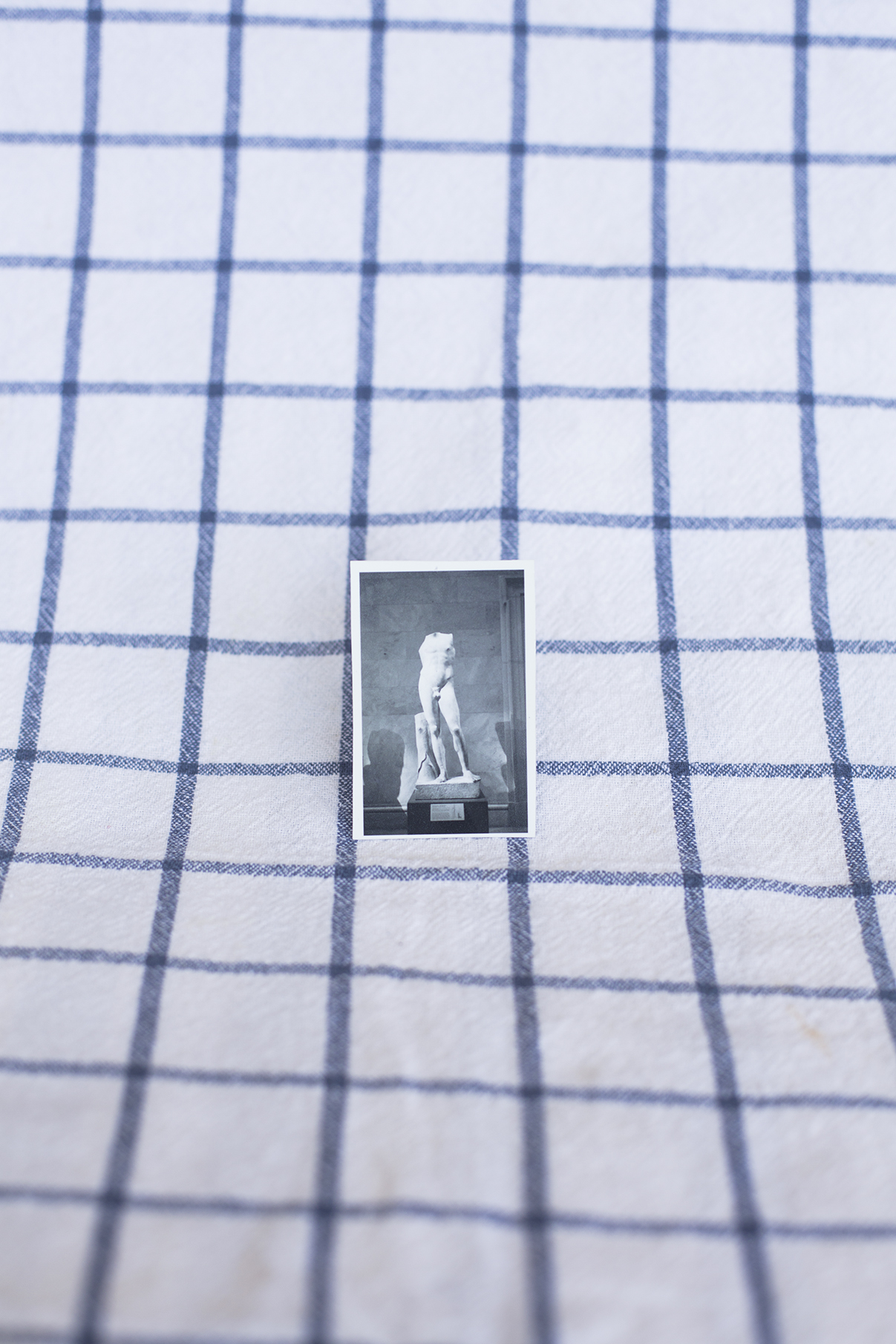 Corey - 4/29 - Jody Rogac Test Print
A few years ago I visited my fav photographer, Jody Rogac, and she gave me a an hour of her time, a can of beer, and a test print. Thanks Jody!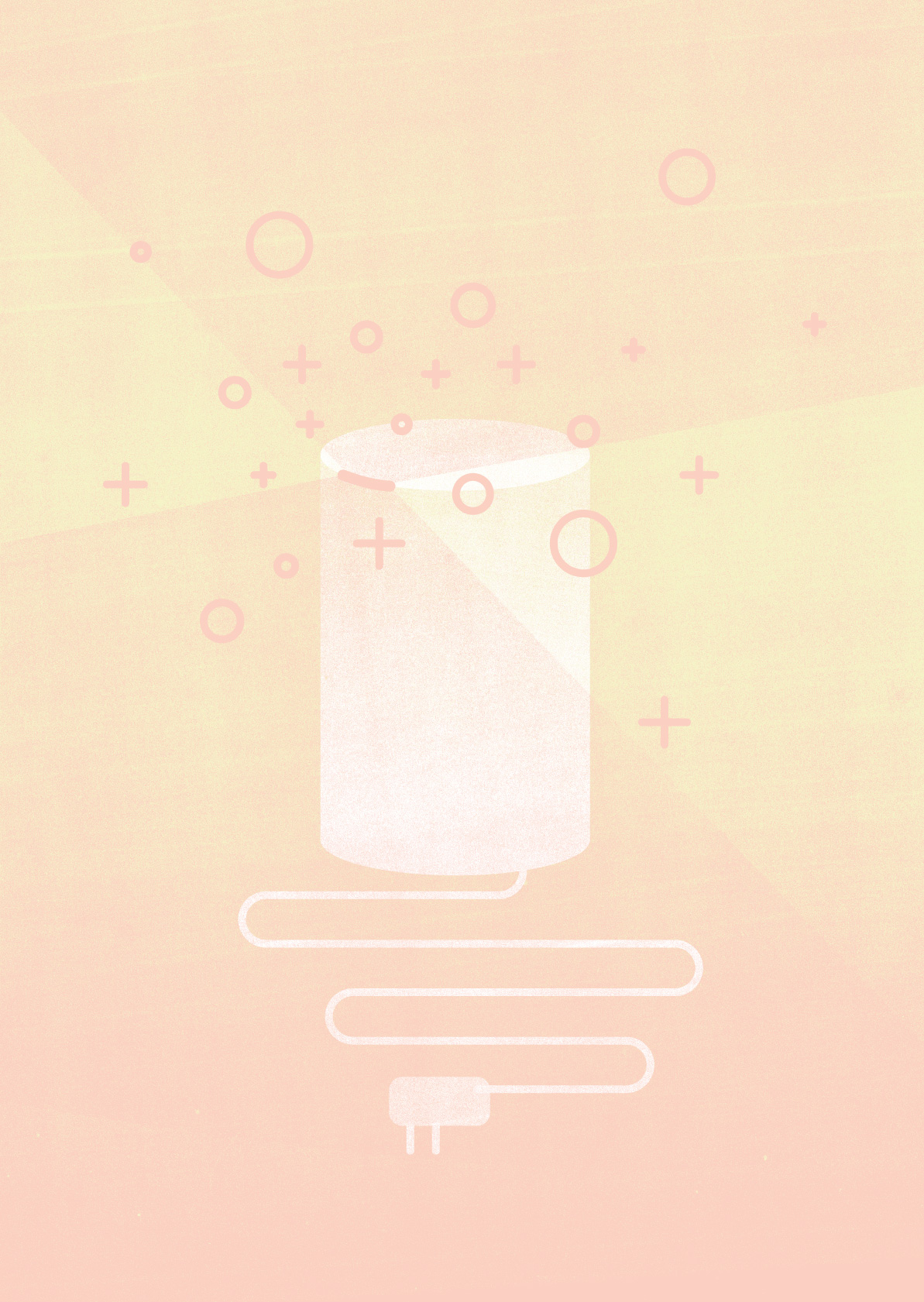 Emily - 4/29 - MUJI Aroma Diffuser
Trust the Japanese Costco to make such a pretty, elegant, simple air freshener—with fancy scents like lavender, peppermint, bergamot, and lemon.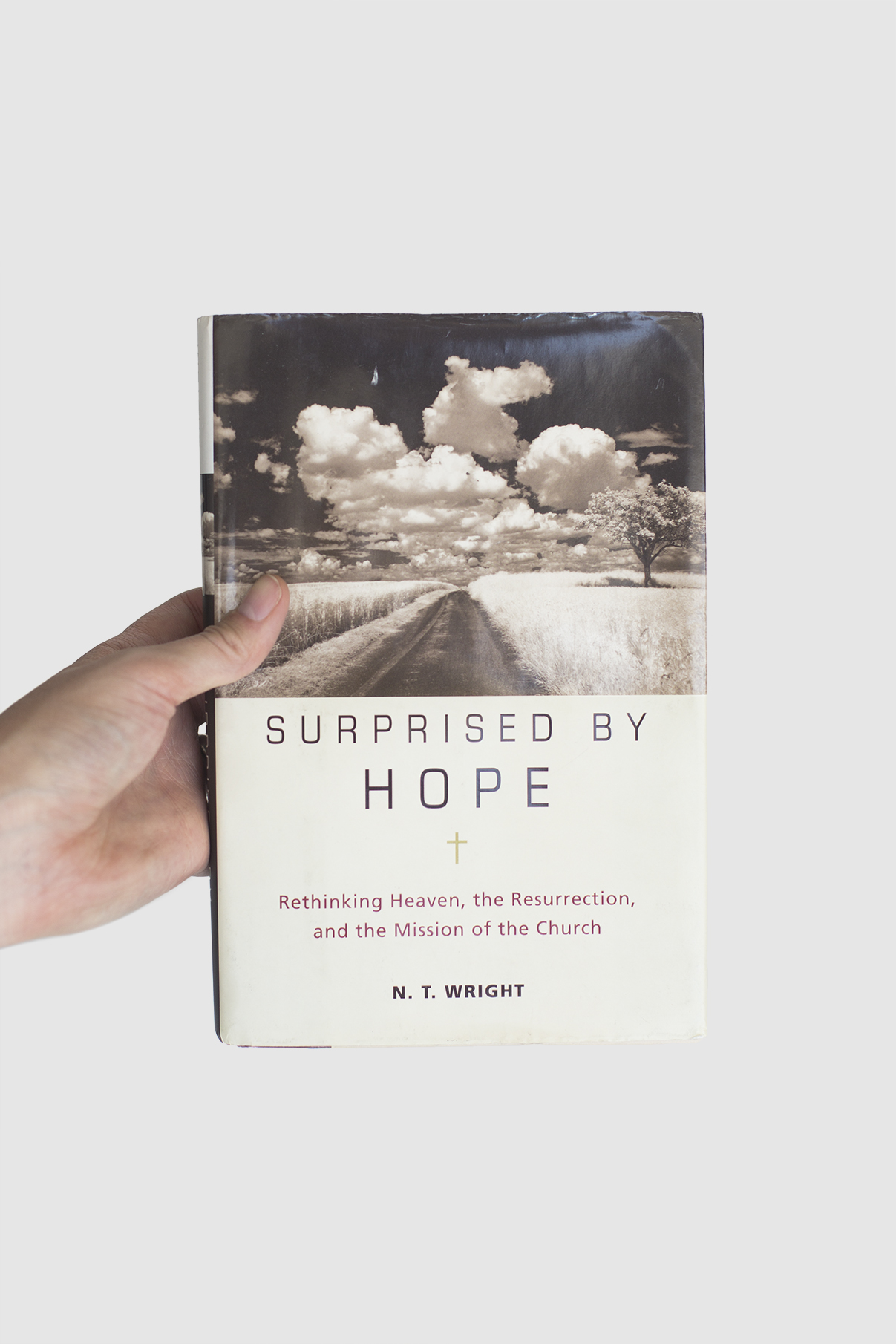 Corey - 4/28 - Surprised By Hope, by N. T. Wright
Eschatological goodness.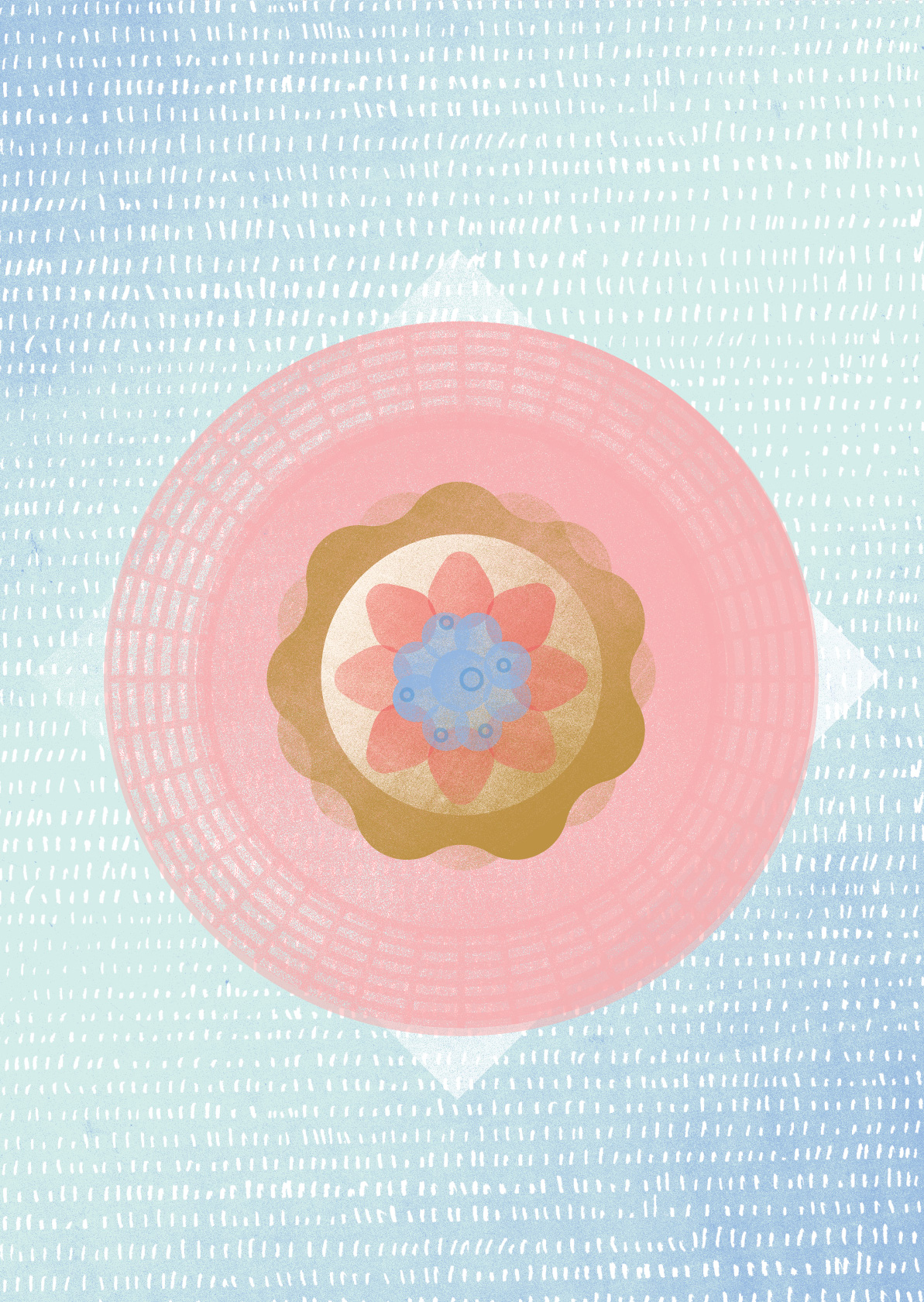 Emily - 4/28 - Pink Plate
One of my favorite Saver's finds. Excellent at holding delicious food.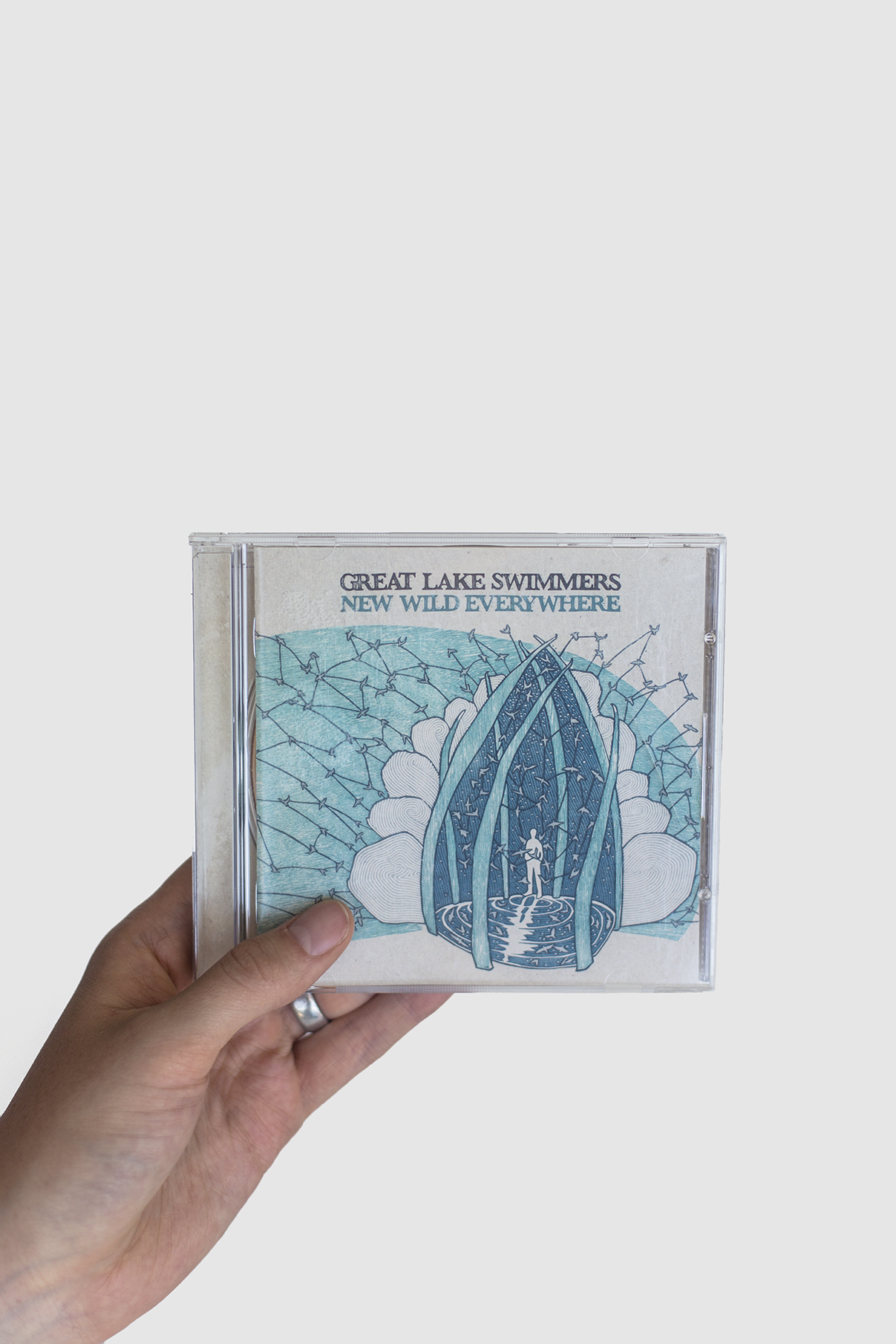 Corey - 4/27 - New Wild Everywhere, by Great Lake Swimmers
The Great Lake Swimmers always have wise things to say about the relationship between Nature and The Divine. "And the world stops spinning when you stop spinning, and sighs when you sigh, when you sigh. I'm coming home, so leave the light on for me. I'm drawing over the luminous veil. And when I get in I will see you all there; I'm drawing on the great exhale."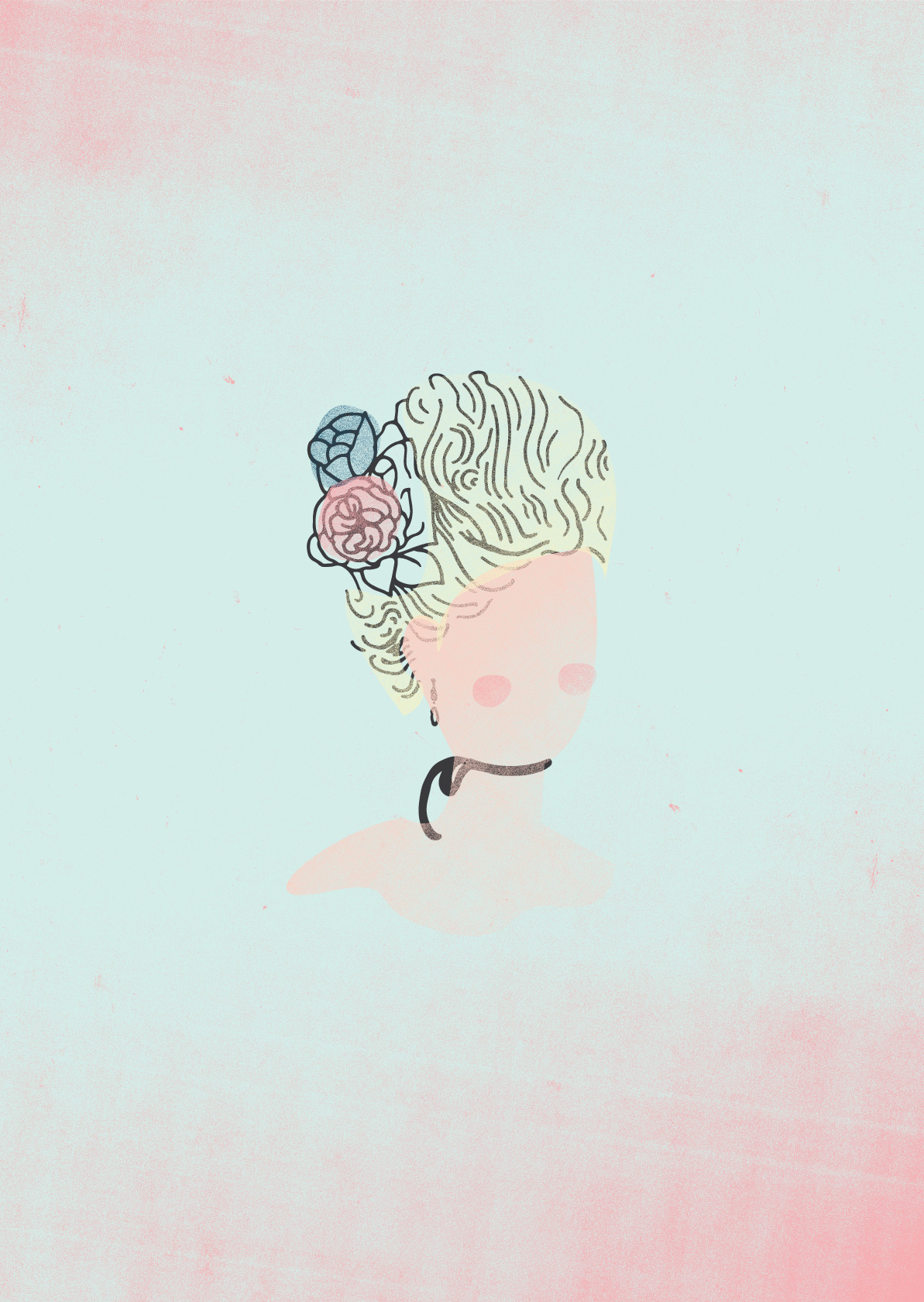 Emily - 4/27 - Marie Antoinette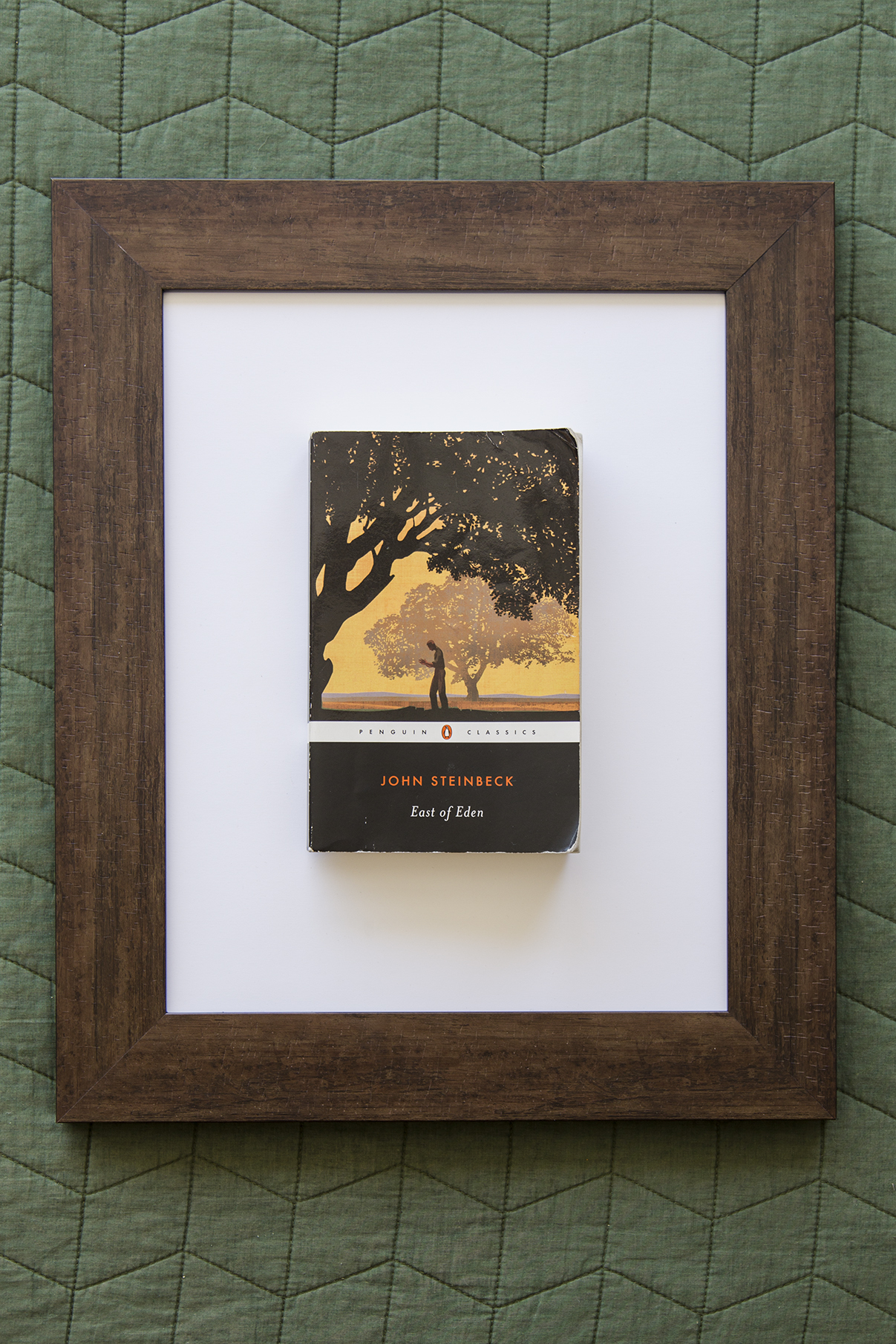 Corey - 4/26 - East of Eden, by John Steinbeck
The value of this book can be stated in one word: "Timshel!"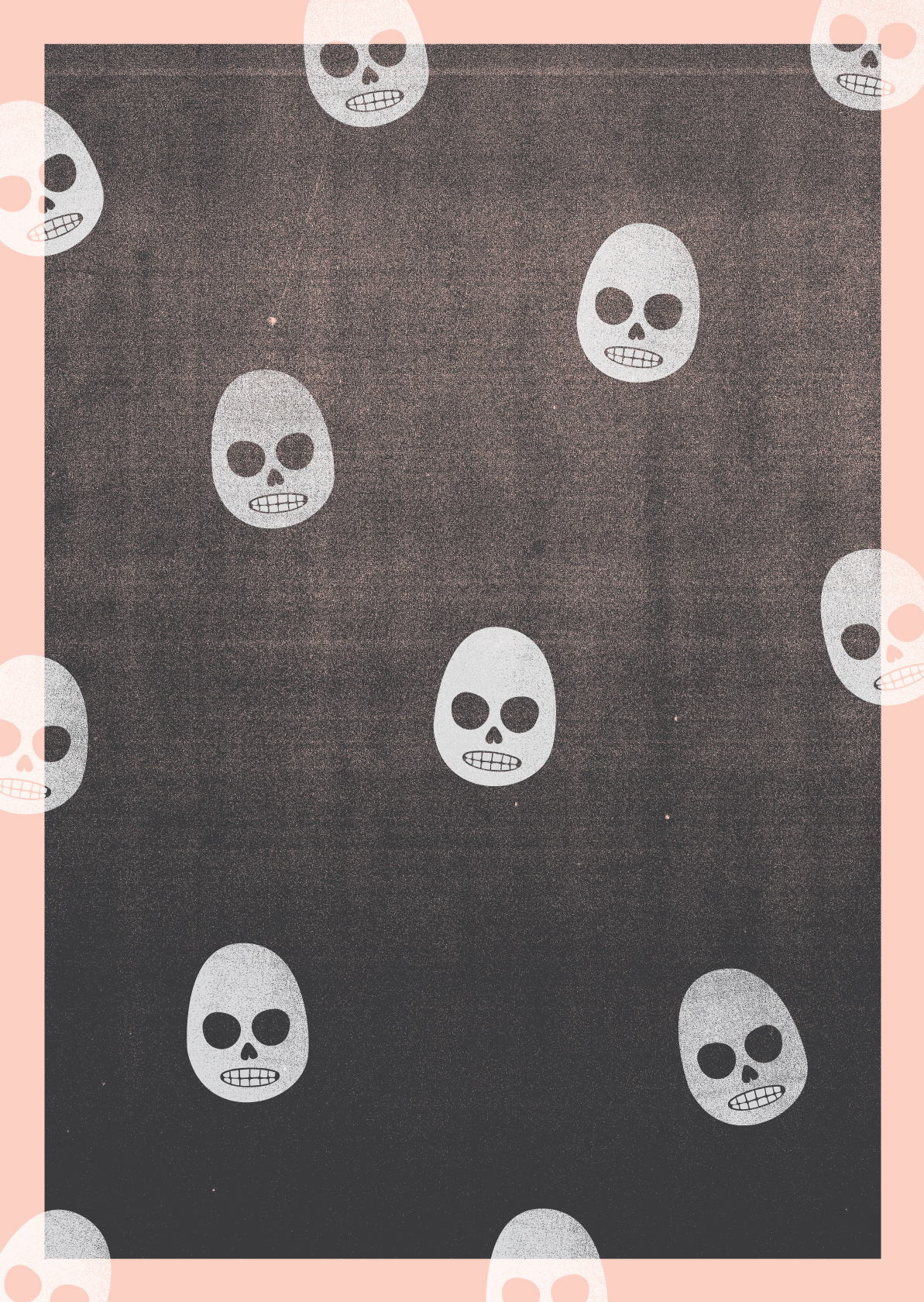 Emily - 2/26 - Lazy Oaf Skull Shirt
Skulls or luchadores?
Corey - 4/25 - Meet Me At the Edge of the World, by Over the Rhine
I heard this duo for the first time a few months ago at a small, intimate concert venue - I fell in love with their thoughtful lyrics and balanced harmonies and care for each other. These words in particular were quite moving - "Leave behind your Sunday best, you know we couldn't care less. Out here we've learned to leave the edges wild. And stories they get passed around, and laughter - it gets handed down. Read it in the lines around a smile. Our bodies motion comes to rest when we are at last called home."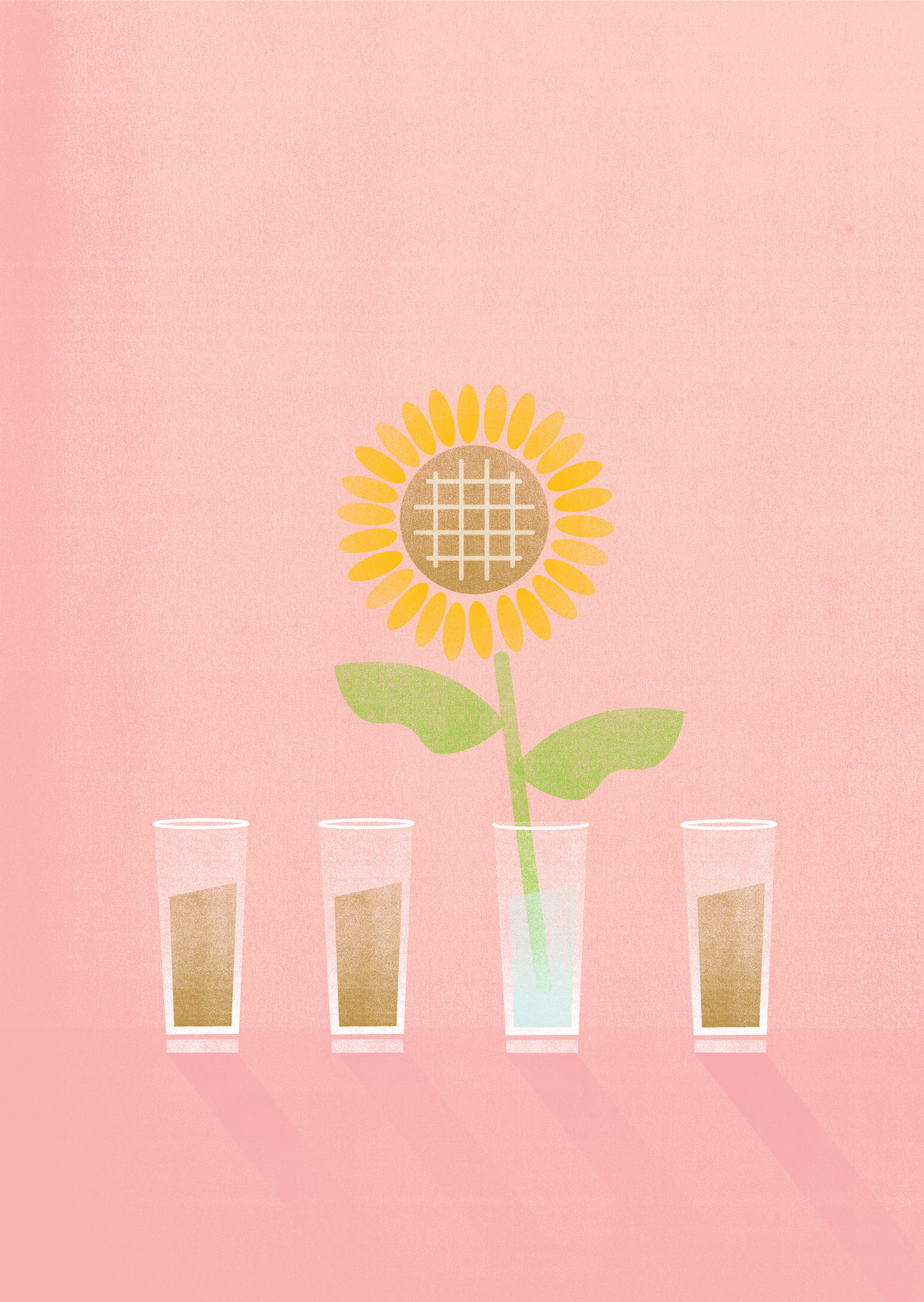 Emily - 4/25 - Beer Glasses
A gift from Jeff, my cousin's BF. Mostly used as makeshift vases.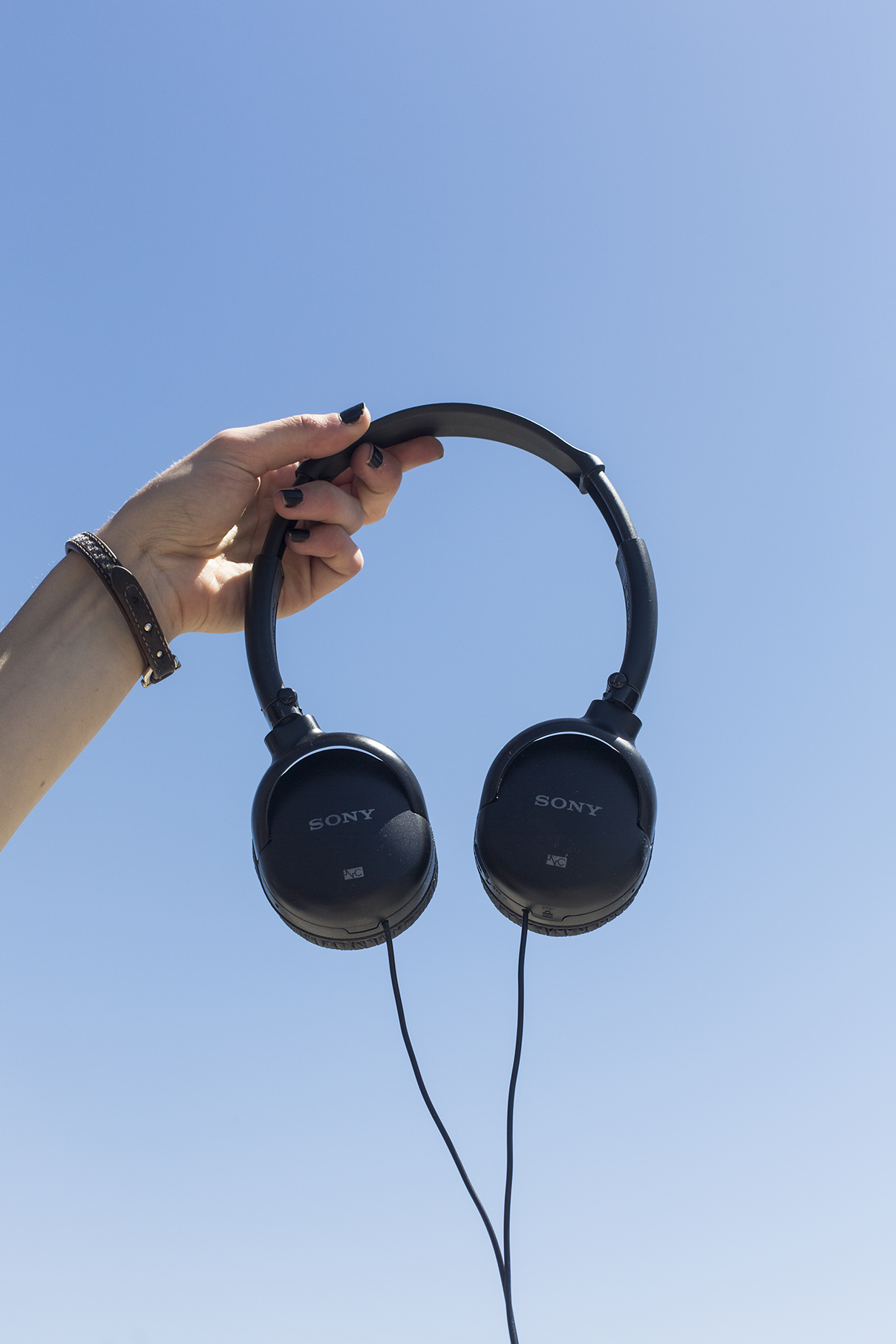 Corey - 4/24 - Sony Headphones
For the mature podcast listener.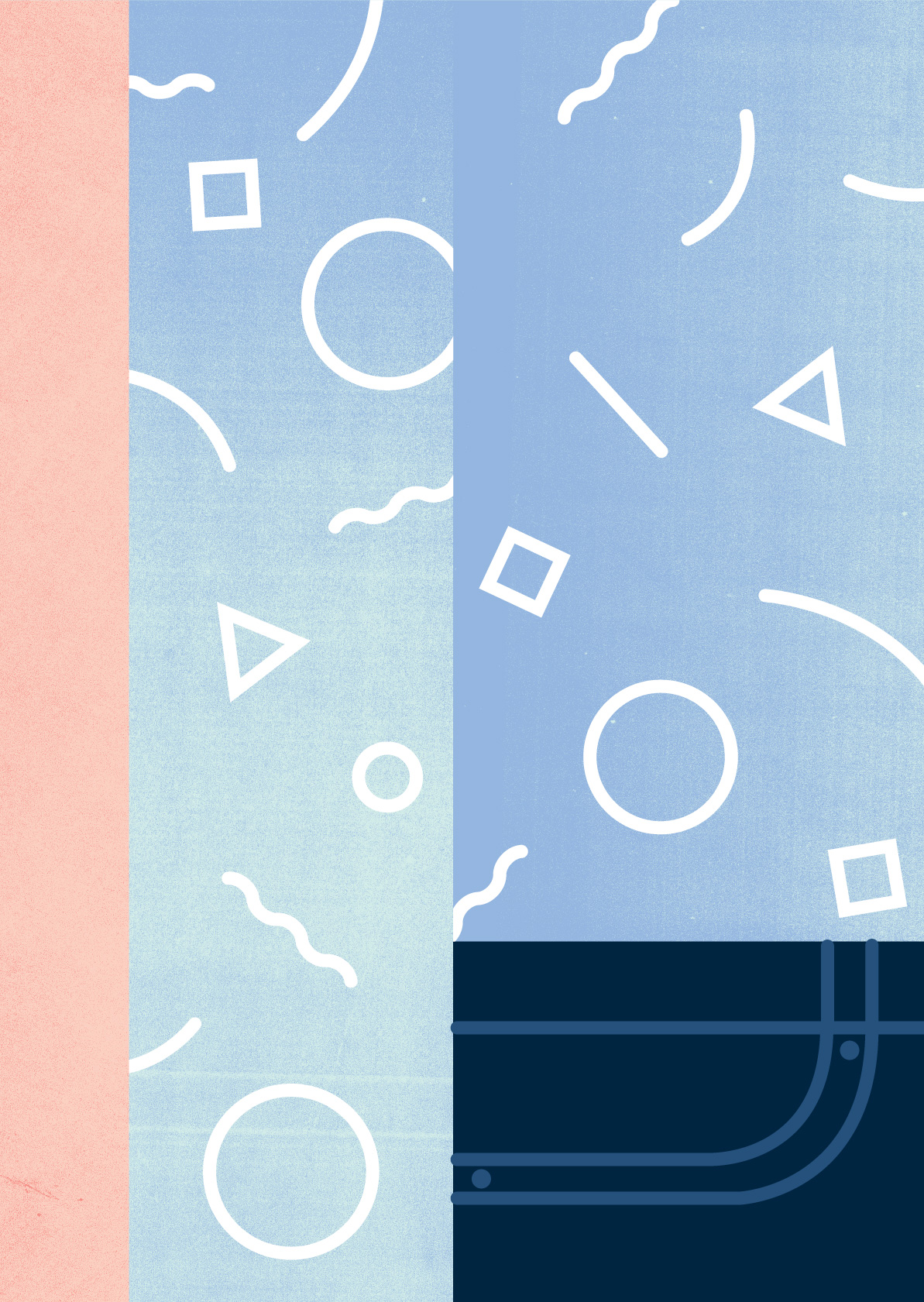 4/24 - The Whitepepper Top
Zoomed-in view of my outfit today.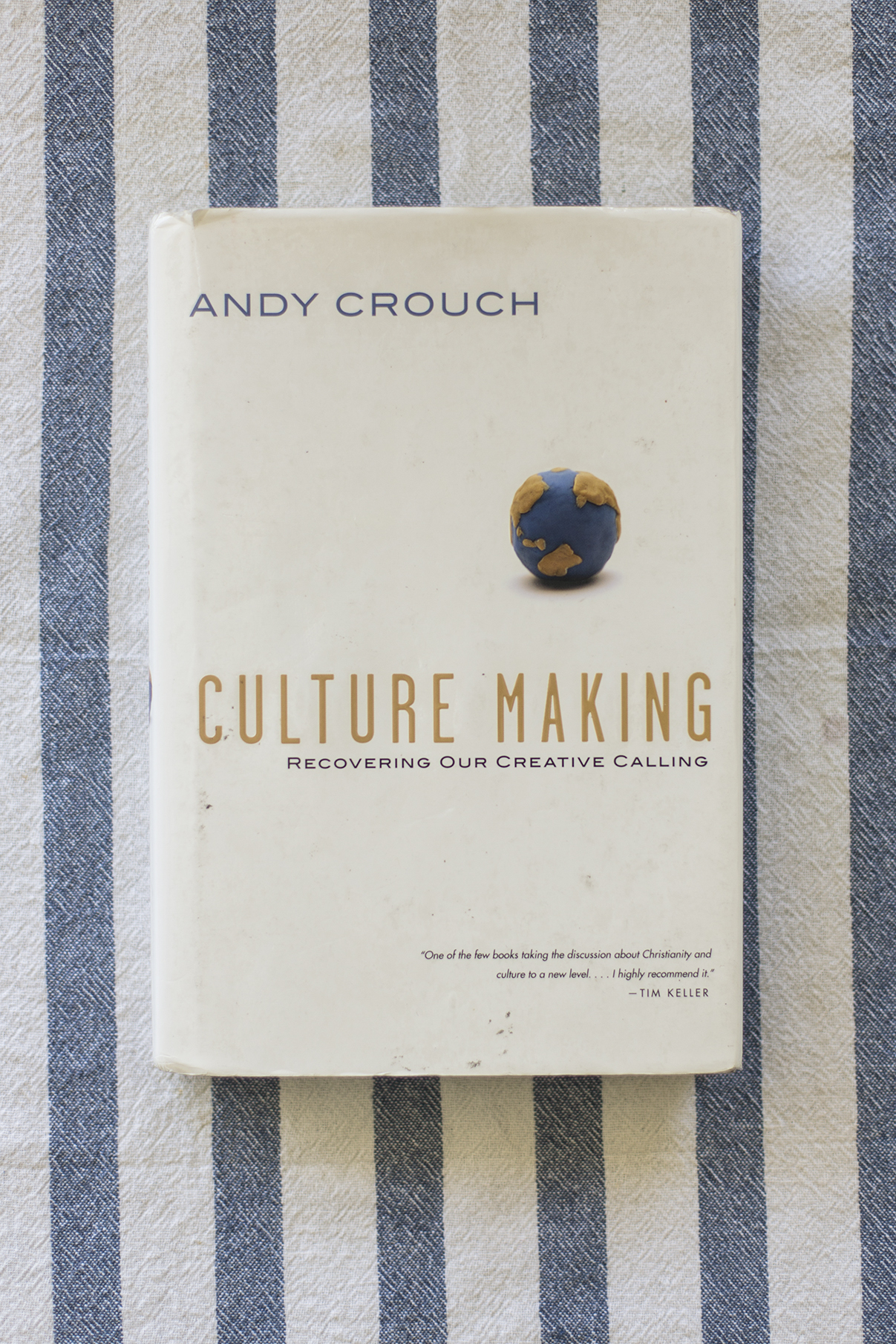 Corey - 4/23 - Culture Making by Andy Crouch
Taste and see the words of Andy Crouch - "Human creativity, then, images God's creativity when it emerges from a lively, loving community of persons and, perhaps more important, when it participates in unlocking the full potential of what has gone before and creating possibilities of what will come later."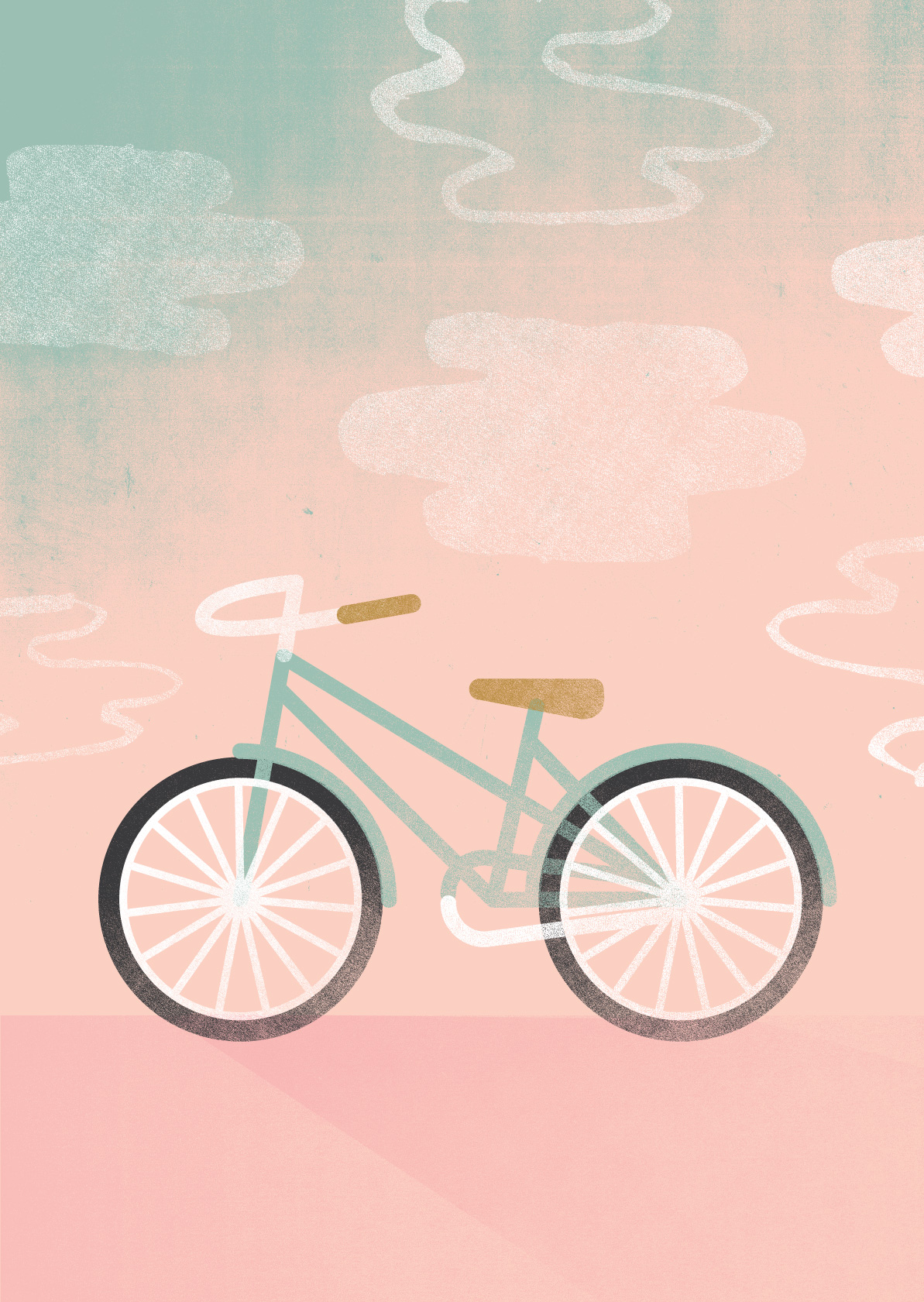 4/23 - Windsor Bike
Manic pixie dream girl stuff.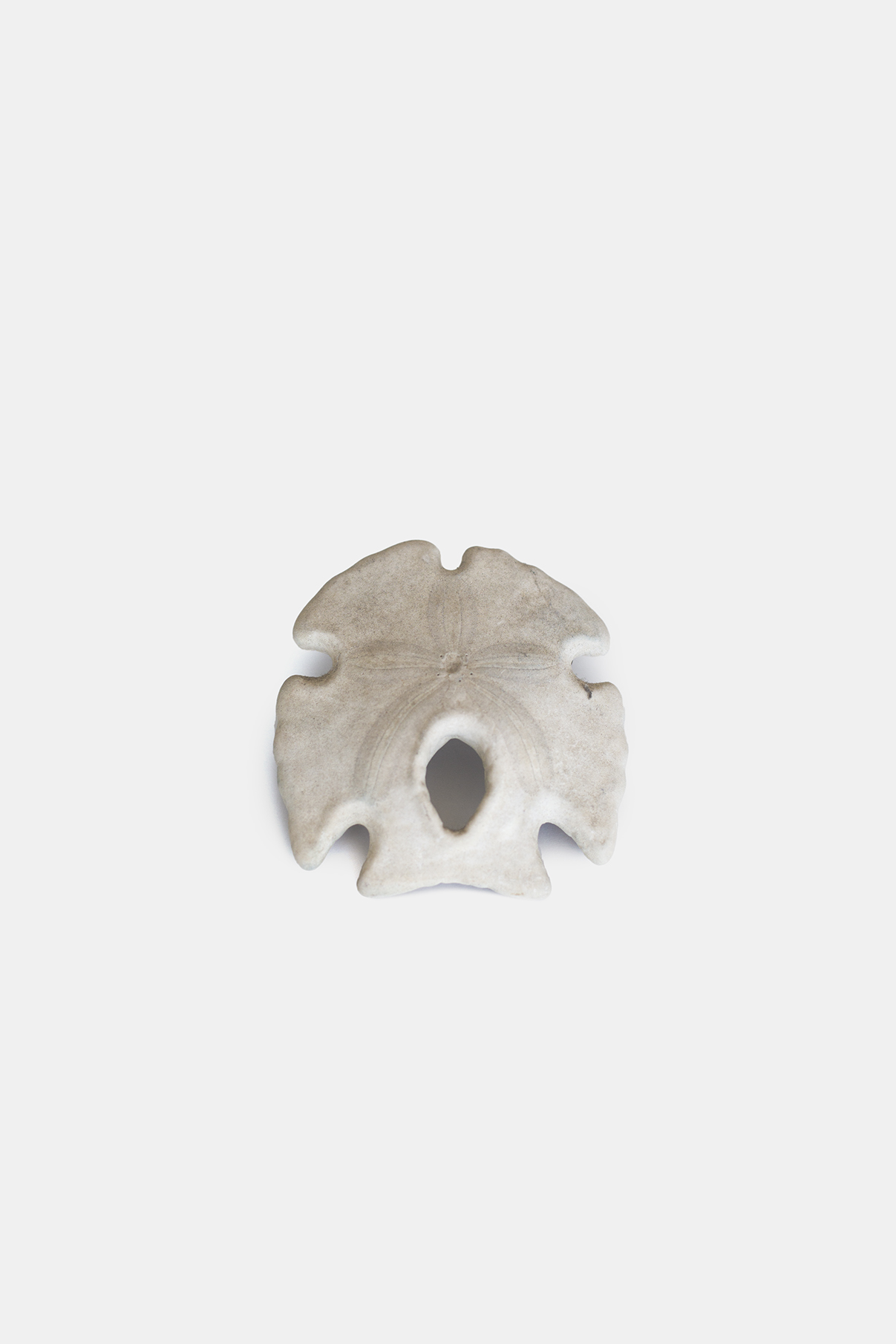 Corey - 4/22 - Sand Dollar from Baja
Baja, Mexico is one of my favorite places in the world. In college, I took a few long trips down the coast of the peninsula, as far south as Loreto. The first trip was an art/science combo class, and I was 19 years old. Can I tell you this thing - there has been no experience in my life as peaceful as falling asleep on a handmade canvas cot, listening to the waves breath against the shore, with the stars blinking at my blind eyes. The wind whipped around the horn of the bay, and it called my name, and my sleepy head pushed my pillow off of the cot and onto the sand but I didn't care. I found this sand dollar in the Bay of Los Angeles, which is roughly halfway down the coast, on the east side of the peninsula. I kayaked with Becky across the bay and found it; it had just died. It was purple and then green and then gray and now it is the color of fine sand. I have recently thought that Baja was fading from my memory; after meditating on sand dollars, I am remembering again.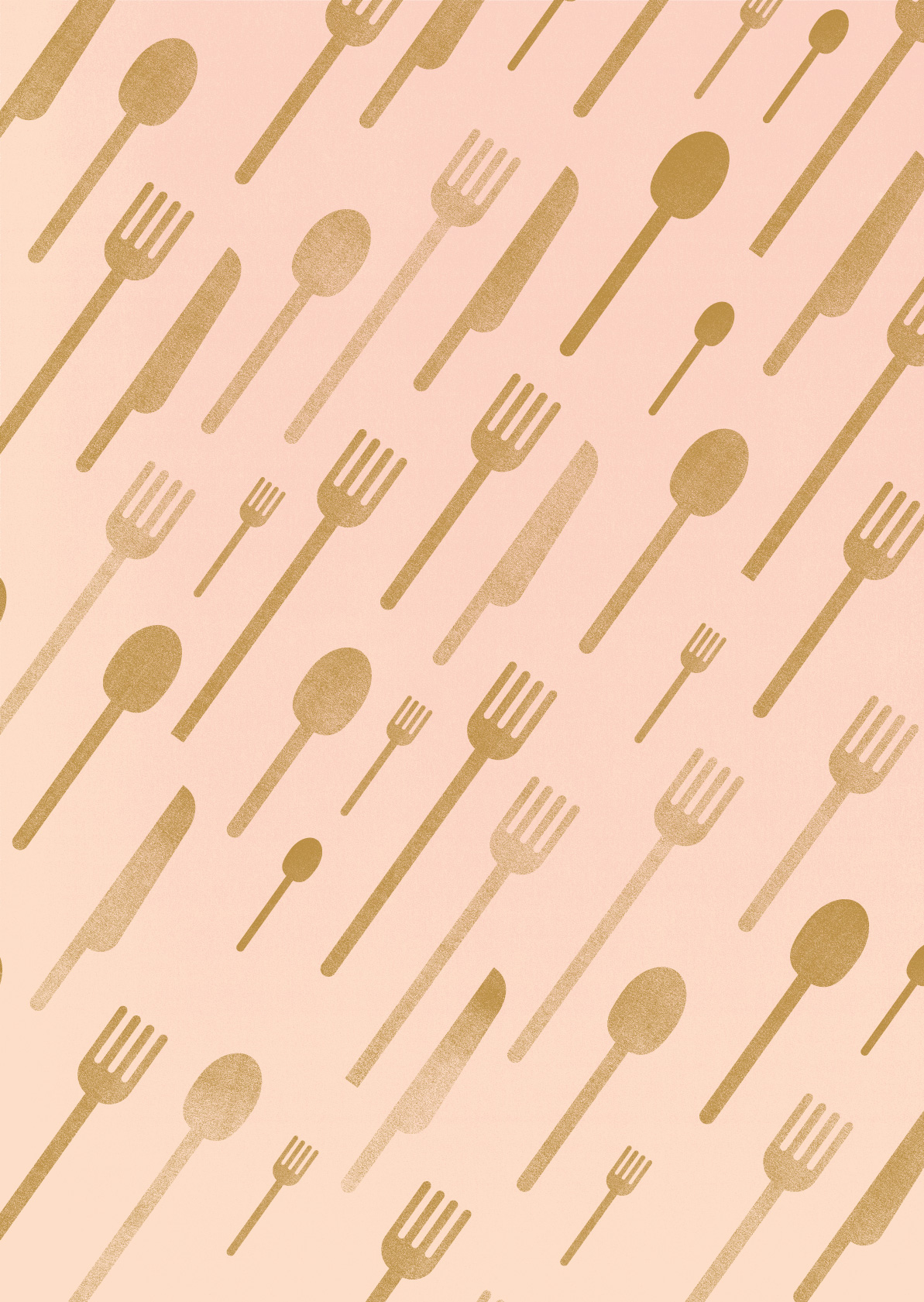 Emily - 4/22 - Golden Utensils
An extravagant gift from my Nana when I moved to LA.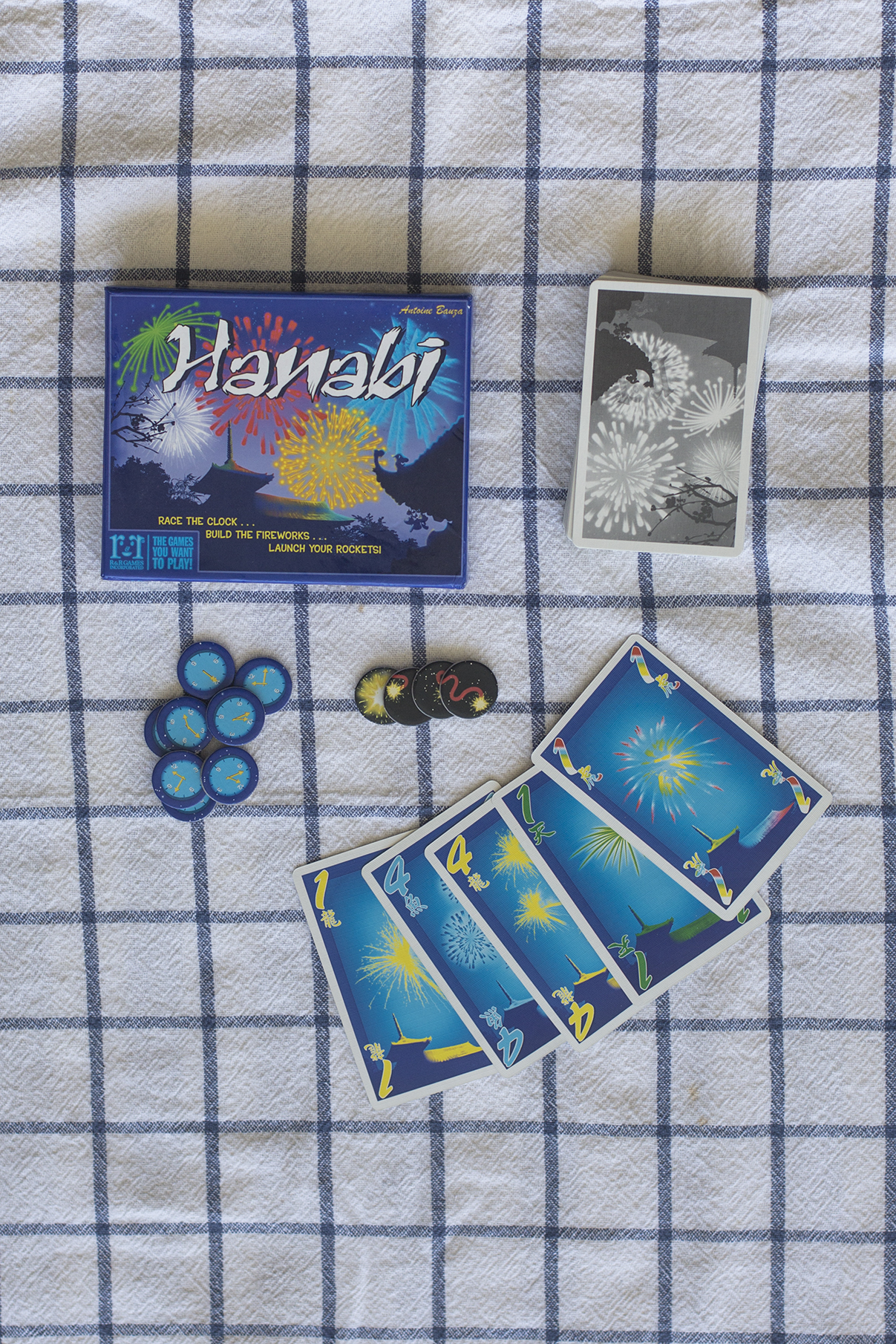 Corey - 4/21 - Hanabi
Hanabi, where you don't know the cards in your own hand.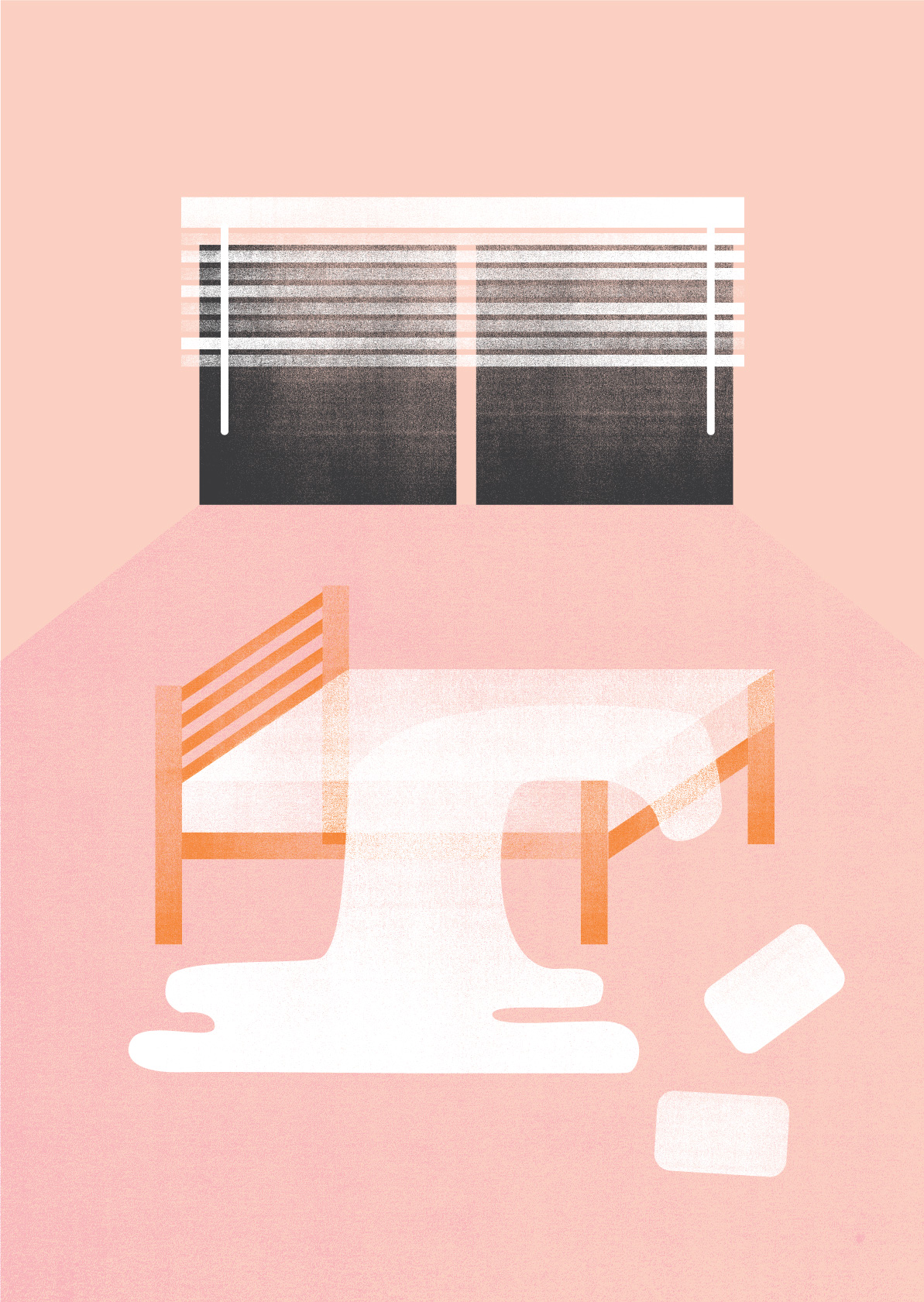 Emily - 4/21 - IKEA Bed
I have a wonderful view of the Halfway House next door, right outside my bedroom window.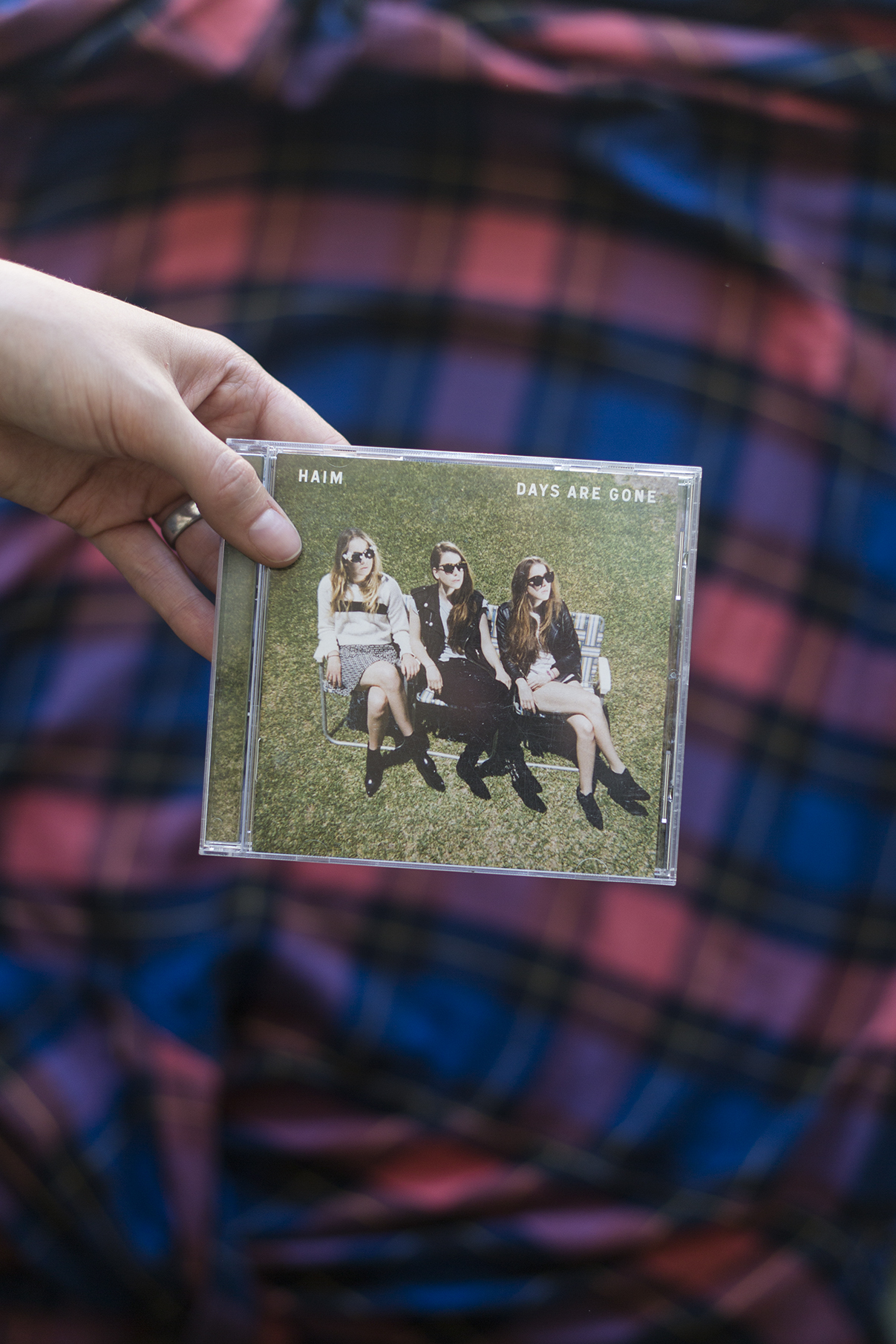 Corey - 4/20 - Days are Gone, by Haim
I love this perfect album by Haim, the rad trio of Los Angeles female rockers. Every song makes me want to dance and laugh but also sit a drink a glass of wine and think about regrets and sadness. But weird - their lyrics are only interesting when paired with Danielle Haim's smoky voice and some sweet melodies and guitar licks. Look them up, enjoy the music.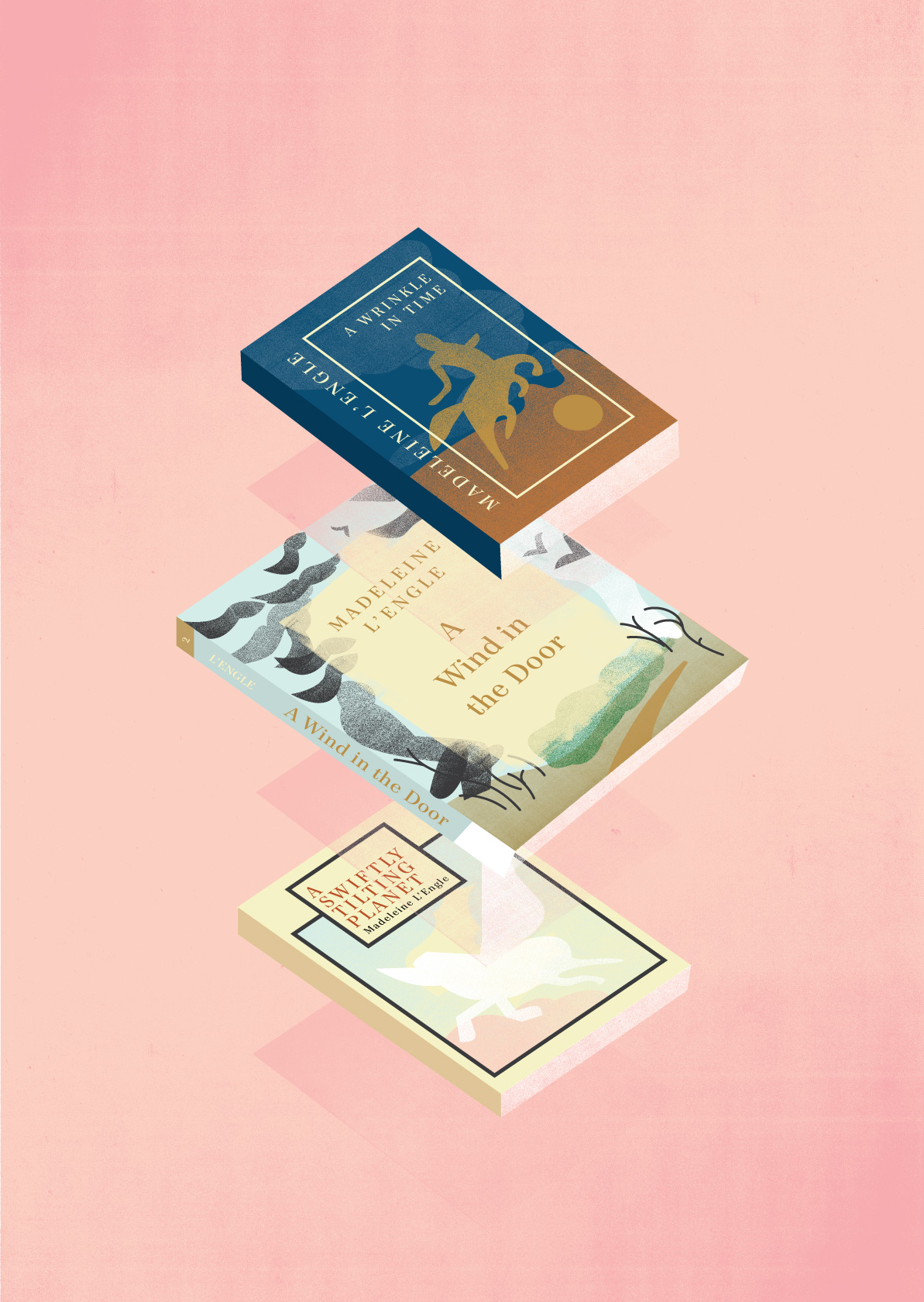 Emily - 4/20 - Madeleine L'Engle Books
One of my favorite series, both as a kid and as an adult.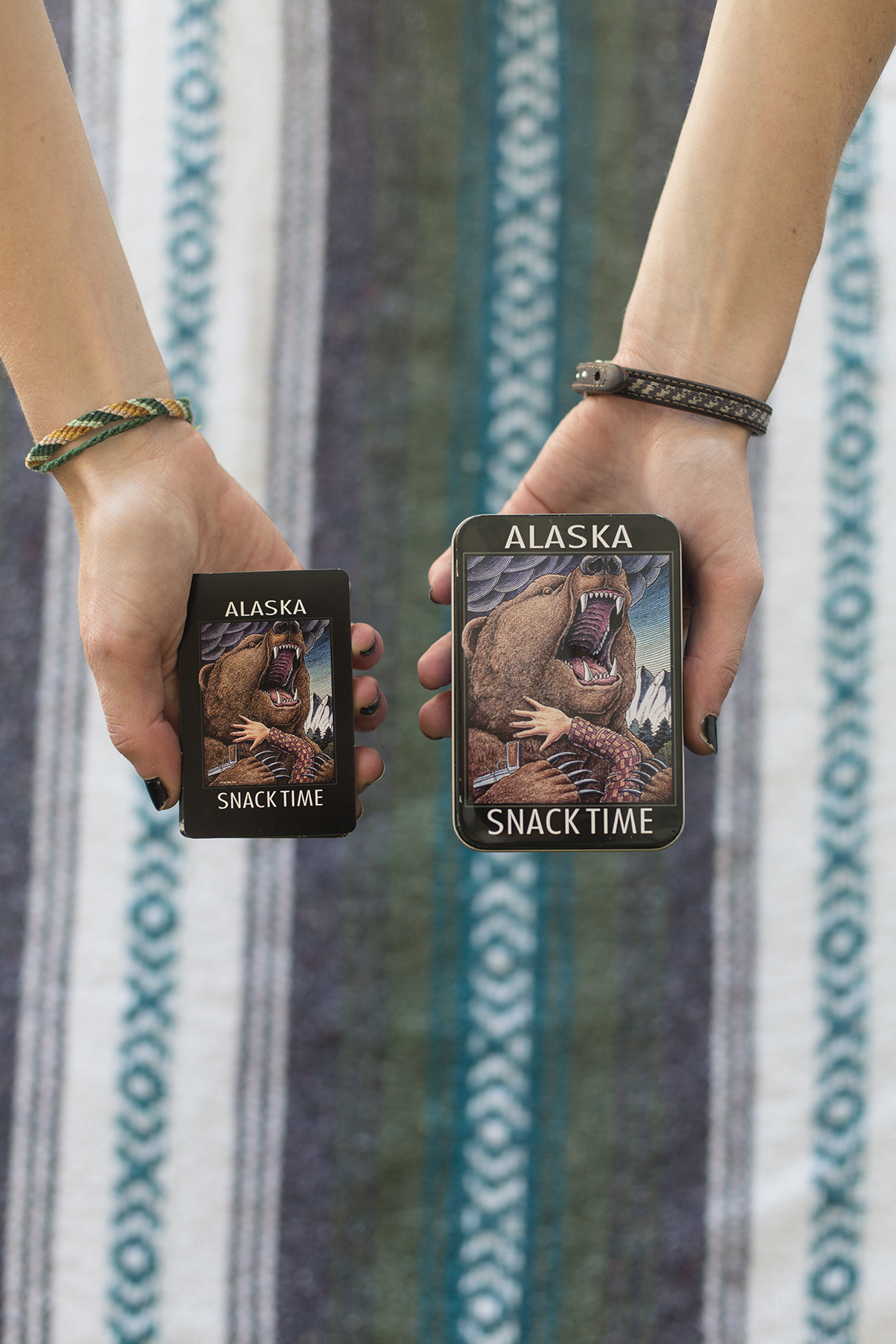 Corey - 4/19 - Ray Troll Playing Cards
Given as a gift after a trip to Alaska.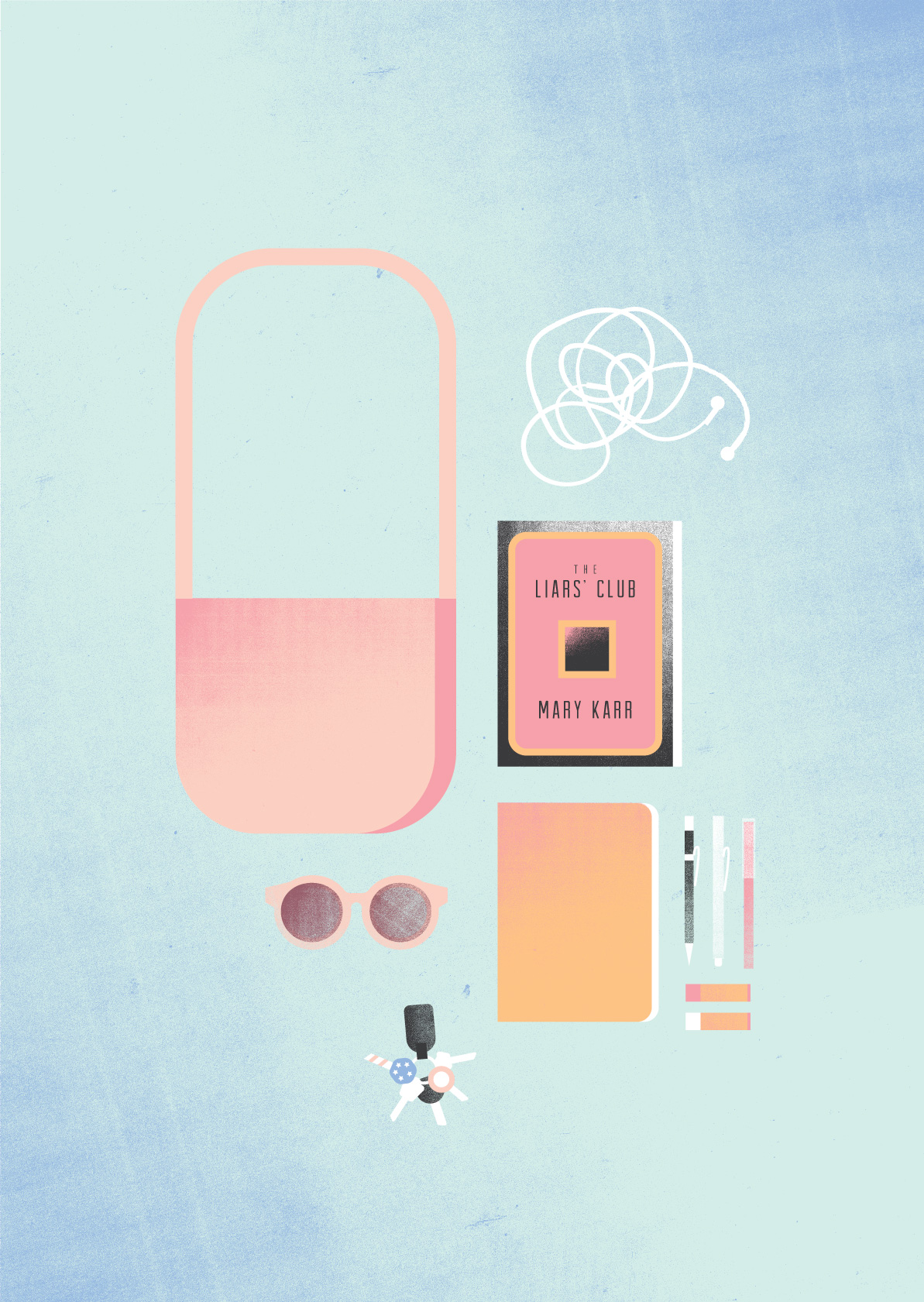 Emily - 4/19 - Cuero & Mor Purse
Daily essentials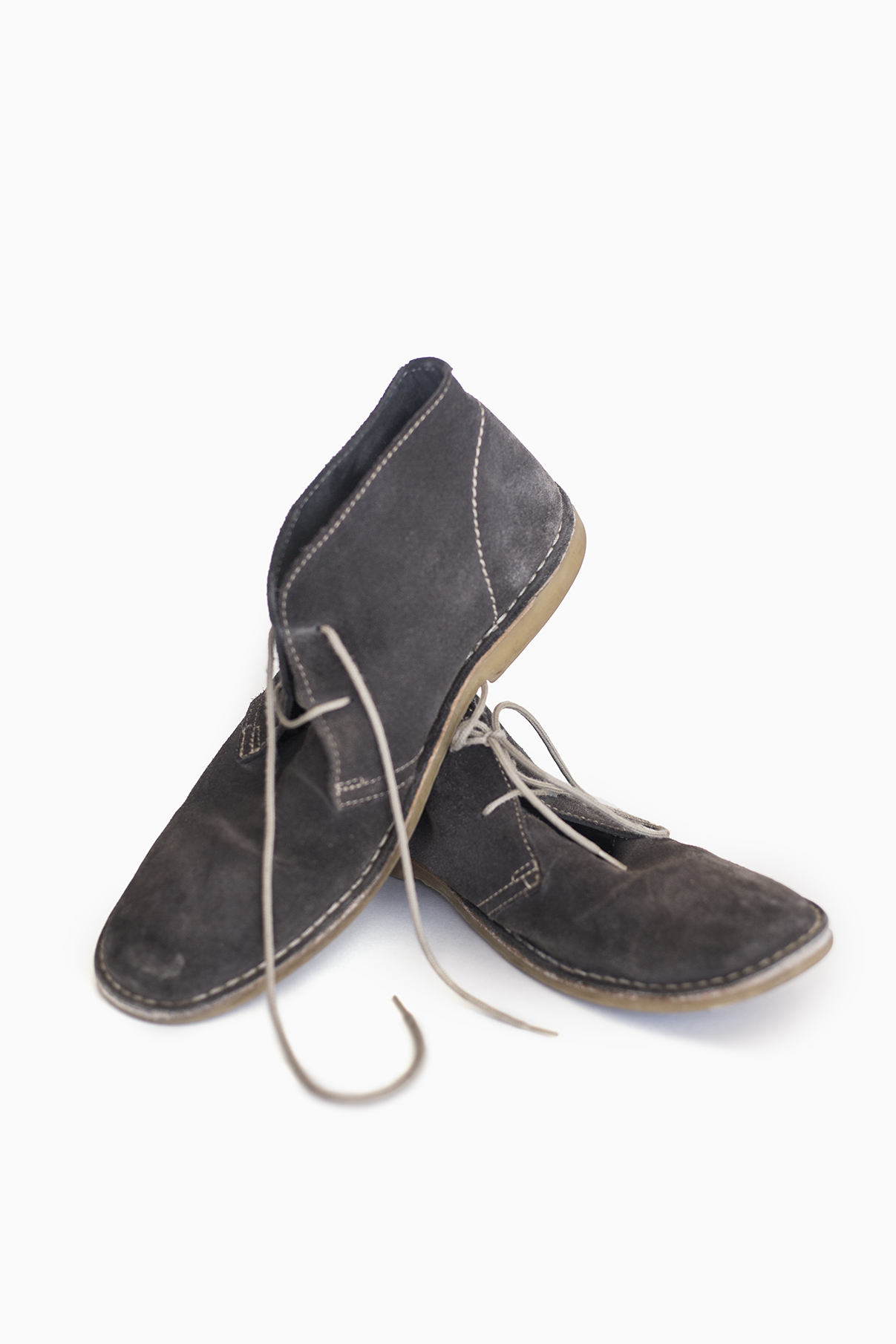 Corey - 4/18 - Aldo Desert Boots
Thanks to Colin Snow and Michelle Mayer for this post-Metropark gift. I still wear them to every wedding I attend.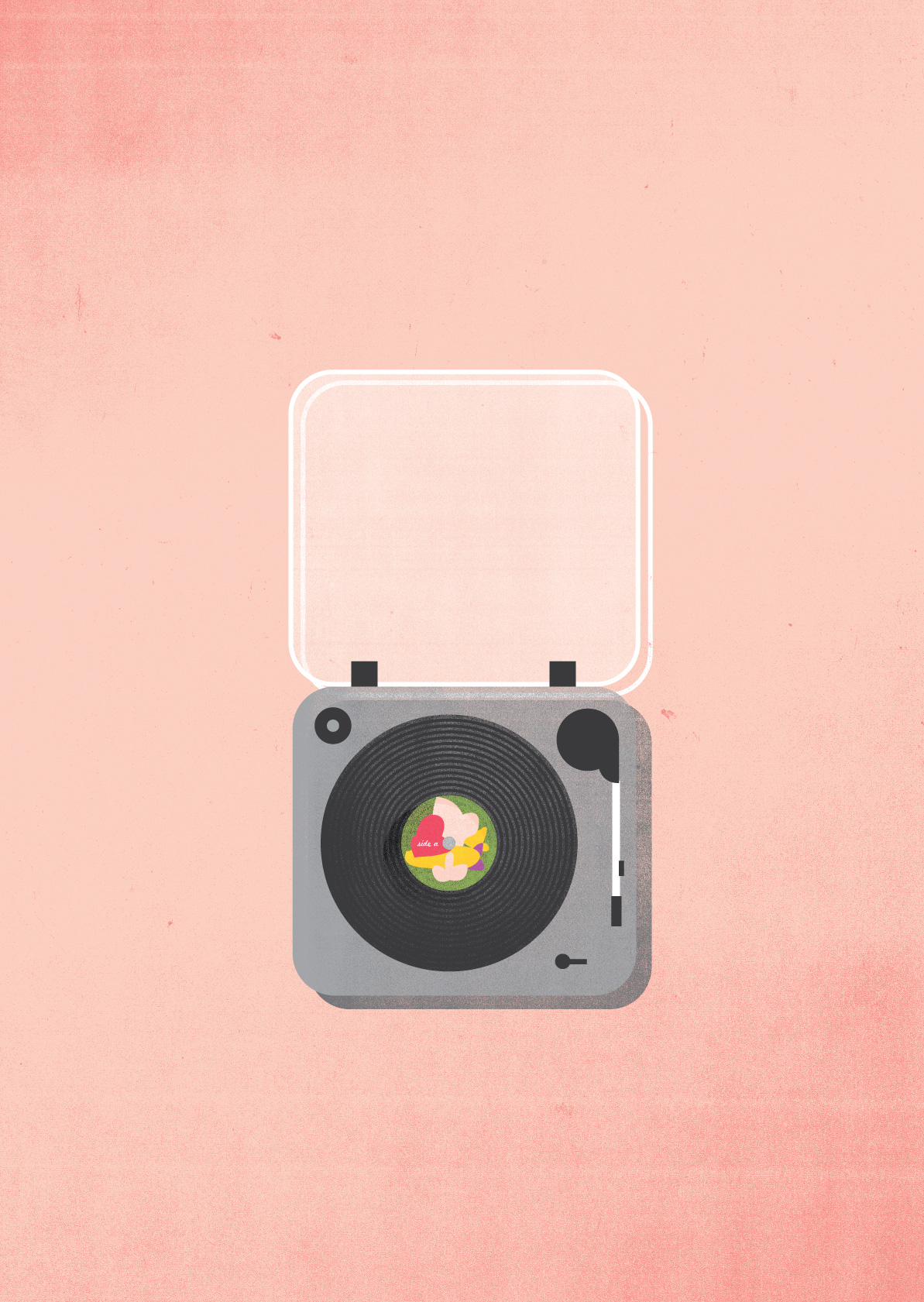 Emily - 4/18 - Record Player
In honor of Record Store Day.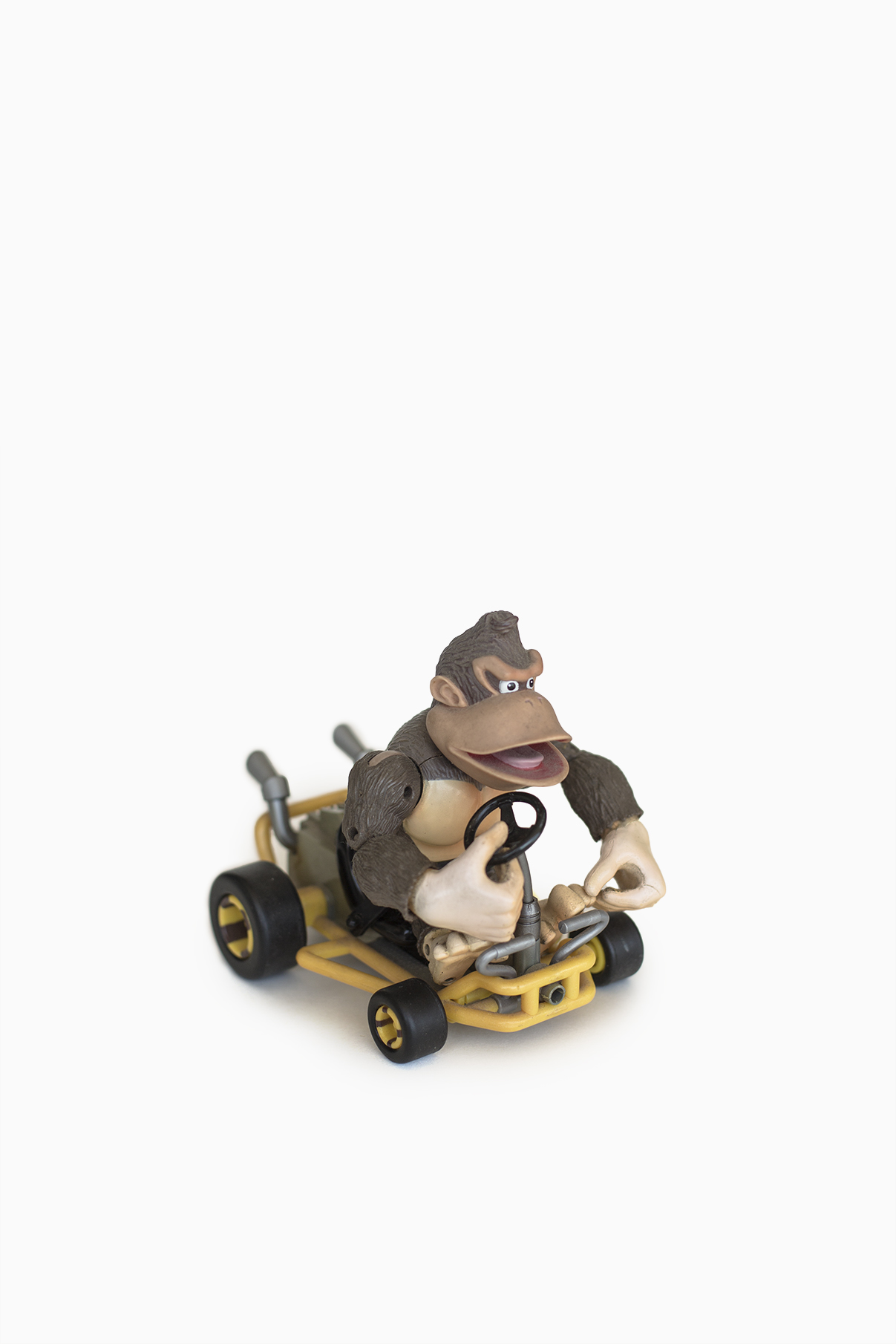 Corey - 4/17 - Donkey Kong + Go-Kart
There was a time when Mario Kart 64 was the favorite game in the family. I bought this figurine at Toys R Us. It came with banana peels that would shoot out of the front and back of the kart.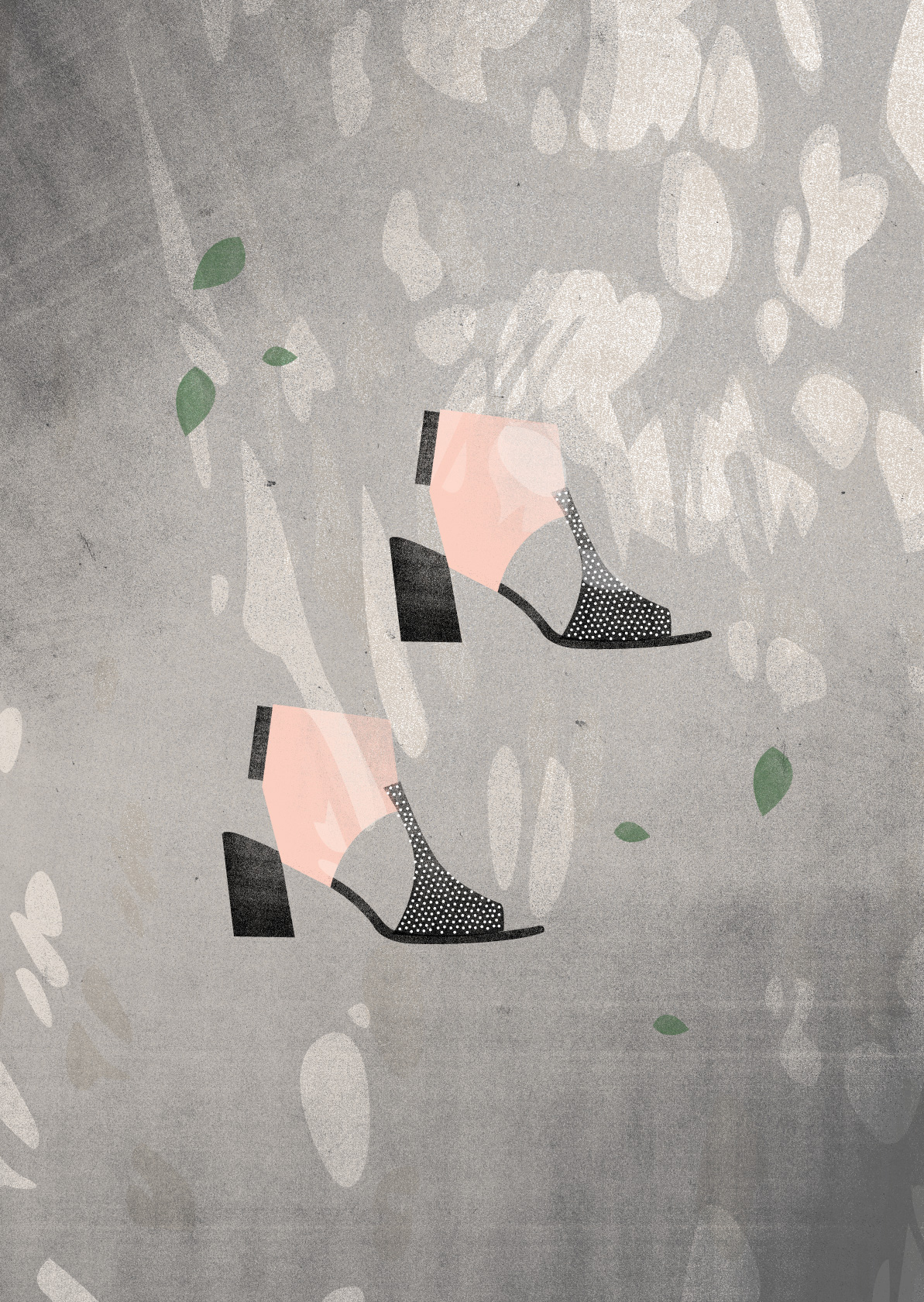 Emily - 4/17 - Shelly's London Heels
My Vegas shoes.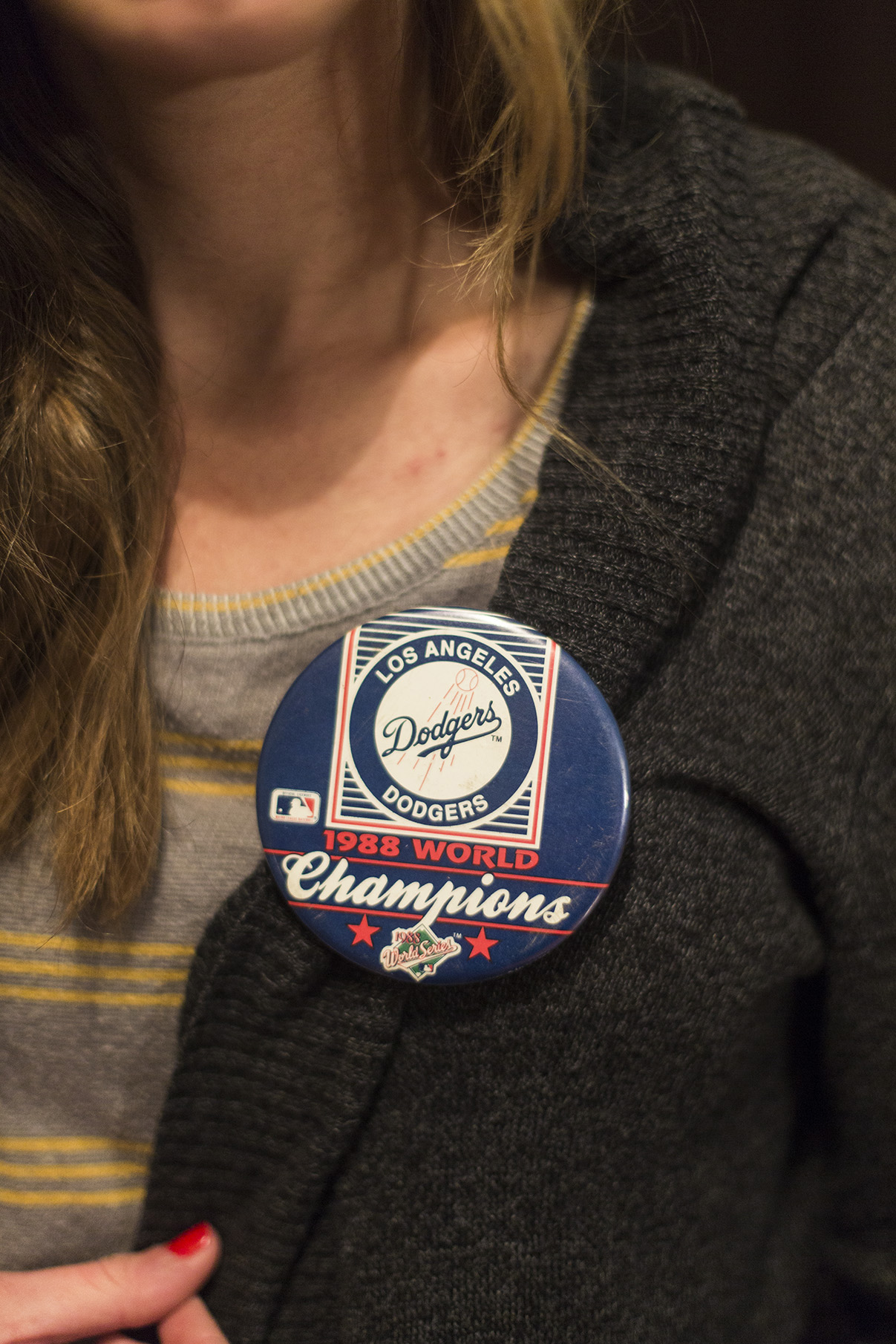 Corey - 4/16 - Dodgers Champions Pin
A vintage Dodger gift, given to me by my friend Chris.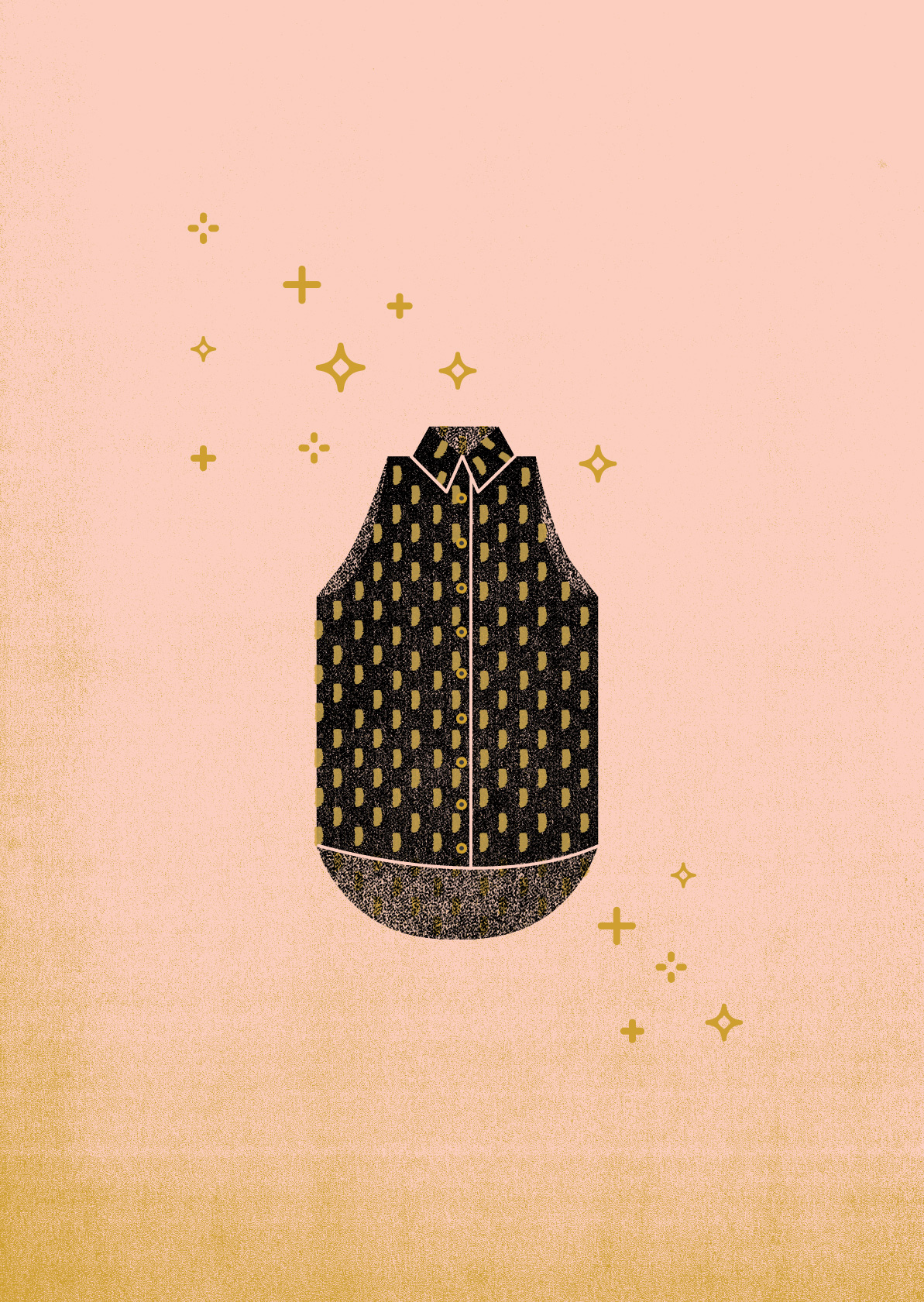 Emily - 4/16 - Black and Gold Shirt
Sparkly and sheer.
Corey - 4/15 - Paper Sack from Museo del Prado
I loved this minimalist bag, so I use it to hold a few small postcards and photos. It's weird that a small paper sack would hold so much meaning and memory, but it does. Viva la España!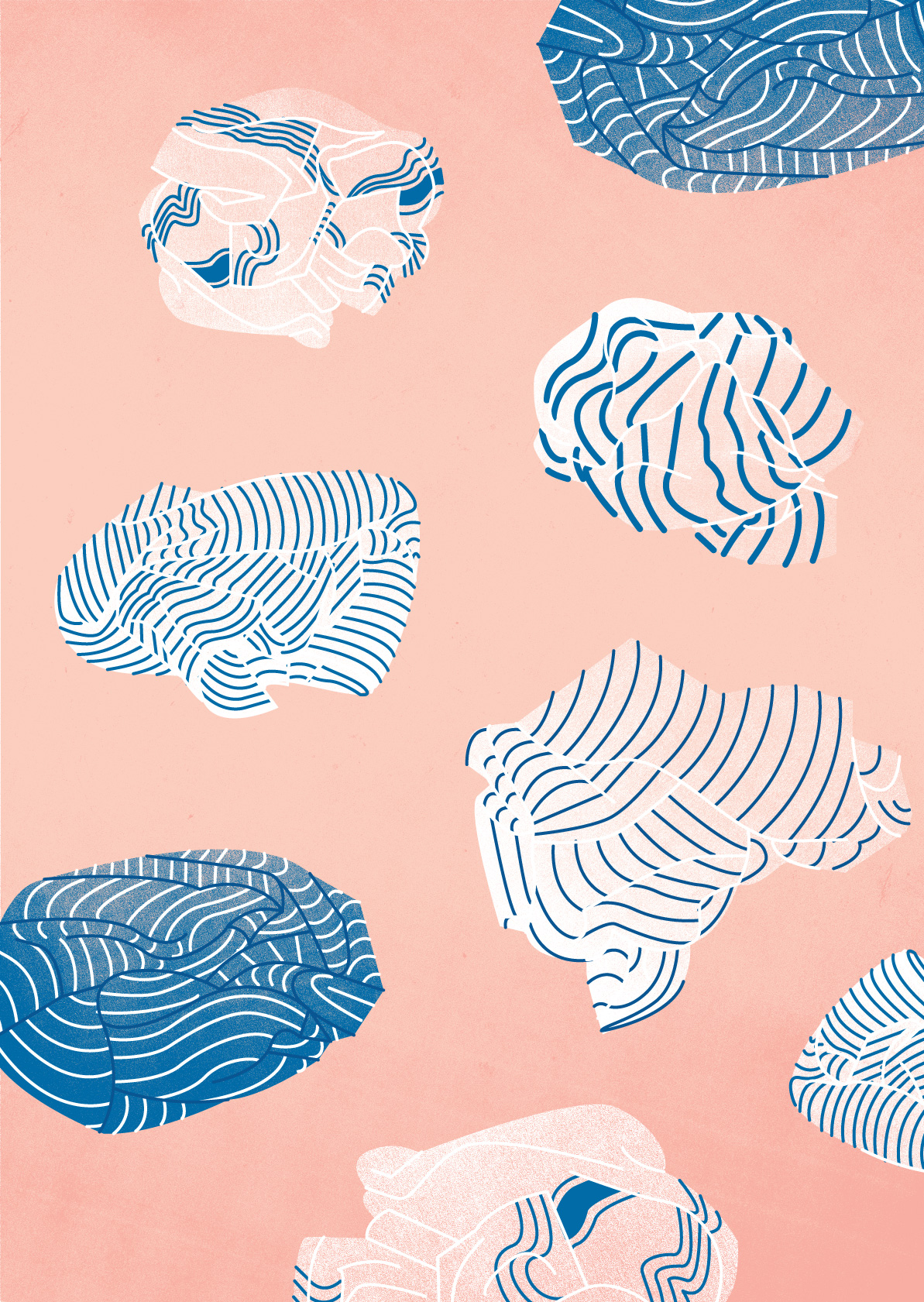 Emily - 4/15 - Striped Shirts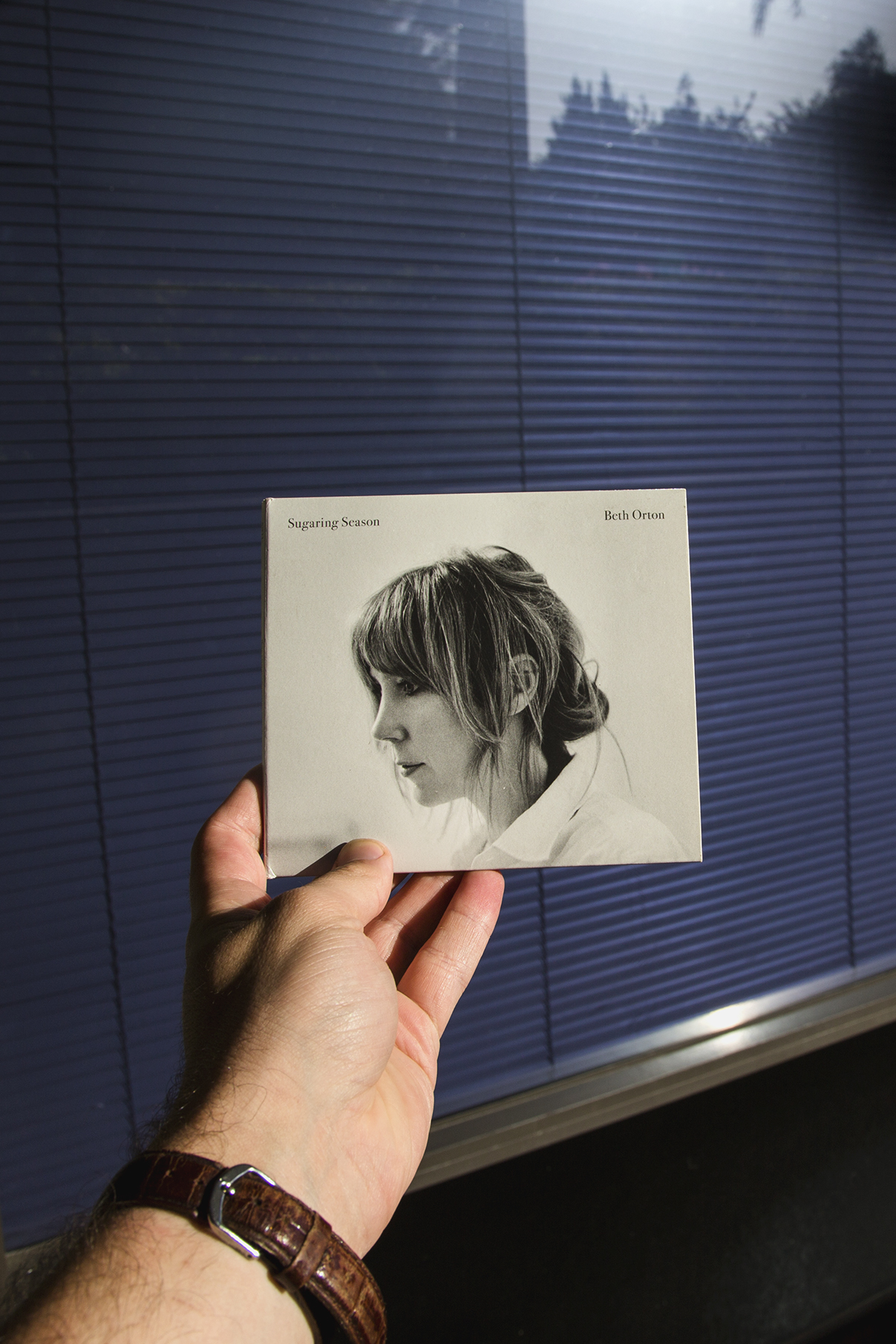 Corey - 4/14 - Beth Orton, Sugaring Season (CD)
Beth Orton can surely turn a phrase: "I was lonely as the moon who longs for the sun to come by. I'd wait and wait and wait and wait but never seem to share the same sky."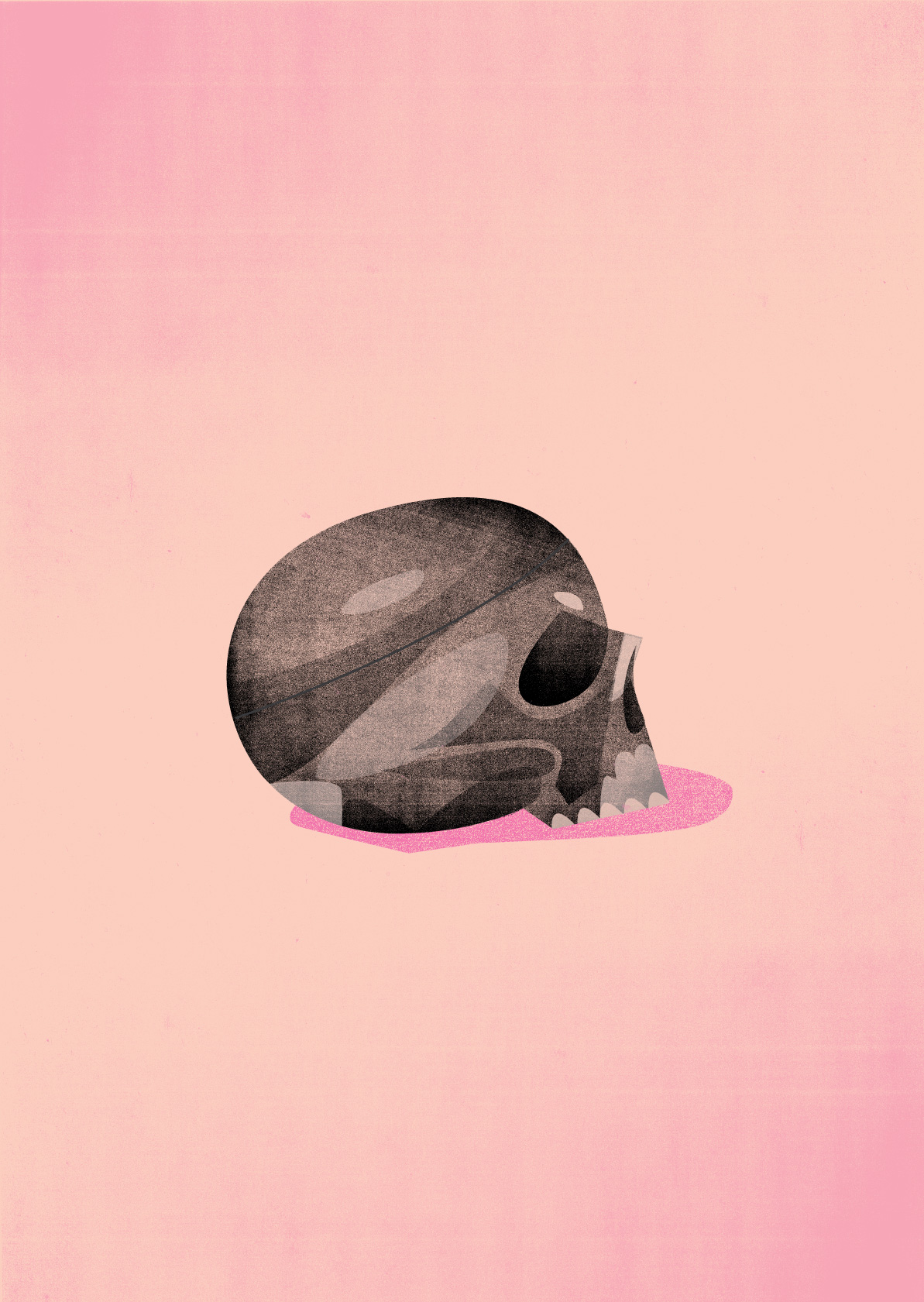 Emily - 4/14 - Skull Ink Drawing
An old ink painting from Figure Studies I at Biola.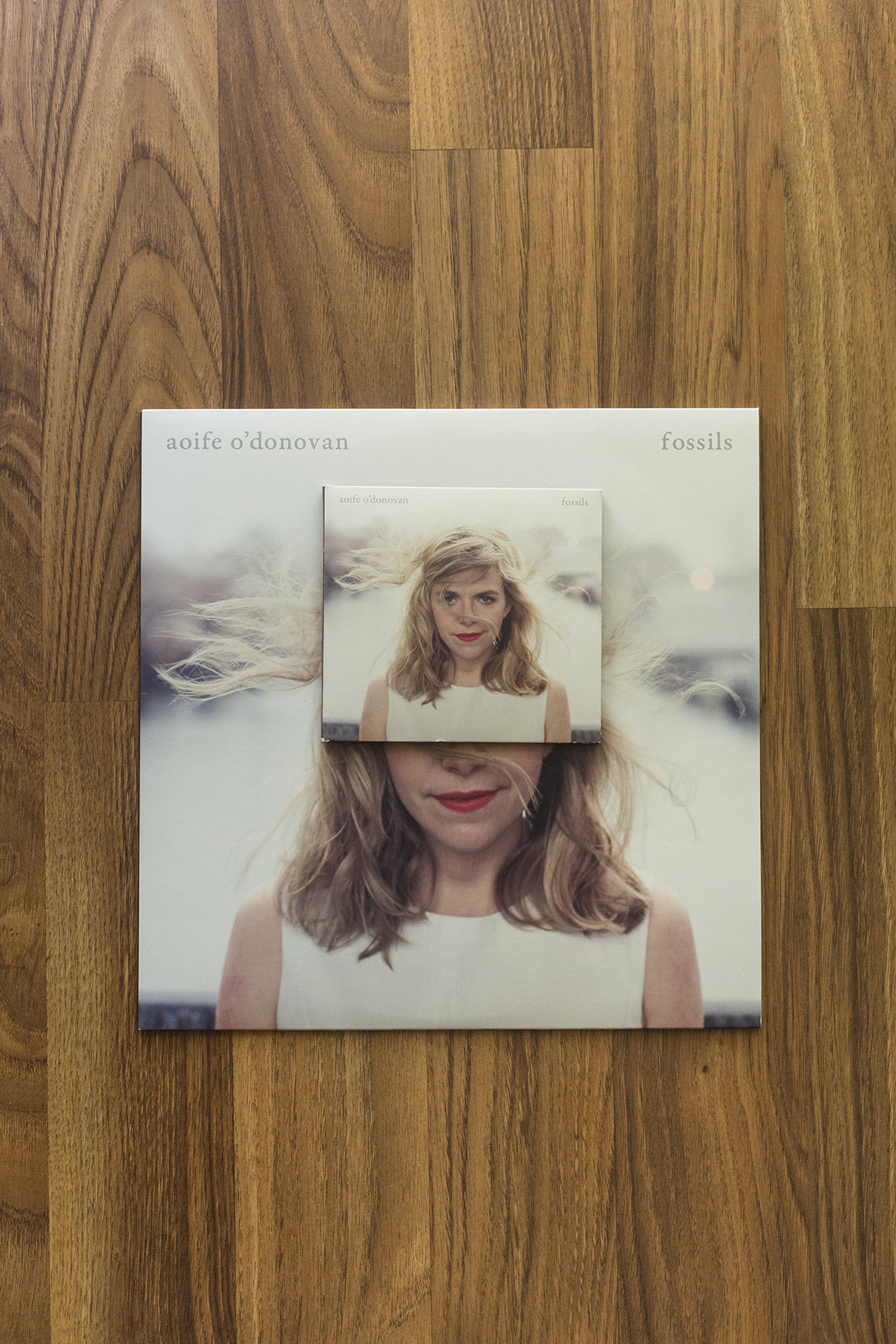 Corey - 4/13 - Fossils, by Aoife O'Donovan (CD and Vinyl)
Aoife O'Donovan, one of favorite singer songwriters. I bought the cd myself; my roommate gave me the record for Christmas. This work is beautiful; it is an album of mysterious loss and longing. Hear the words of Glowing Heart, a song of such quiet sorrow; who is she longing for? "If I could take back everything I ever said to you would we be fine? Would the ripples in the water taste like wine? The night is young, the air is heavy, drink up now, my love for you goes on; in the thickening of night I sing this song."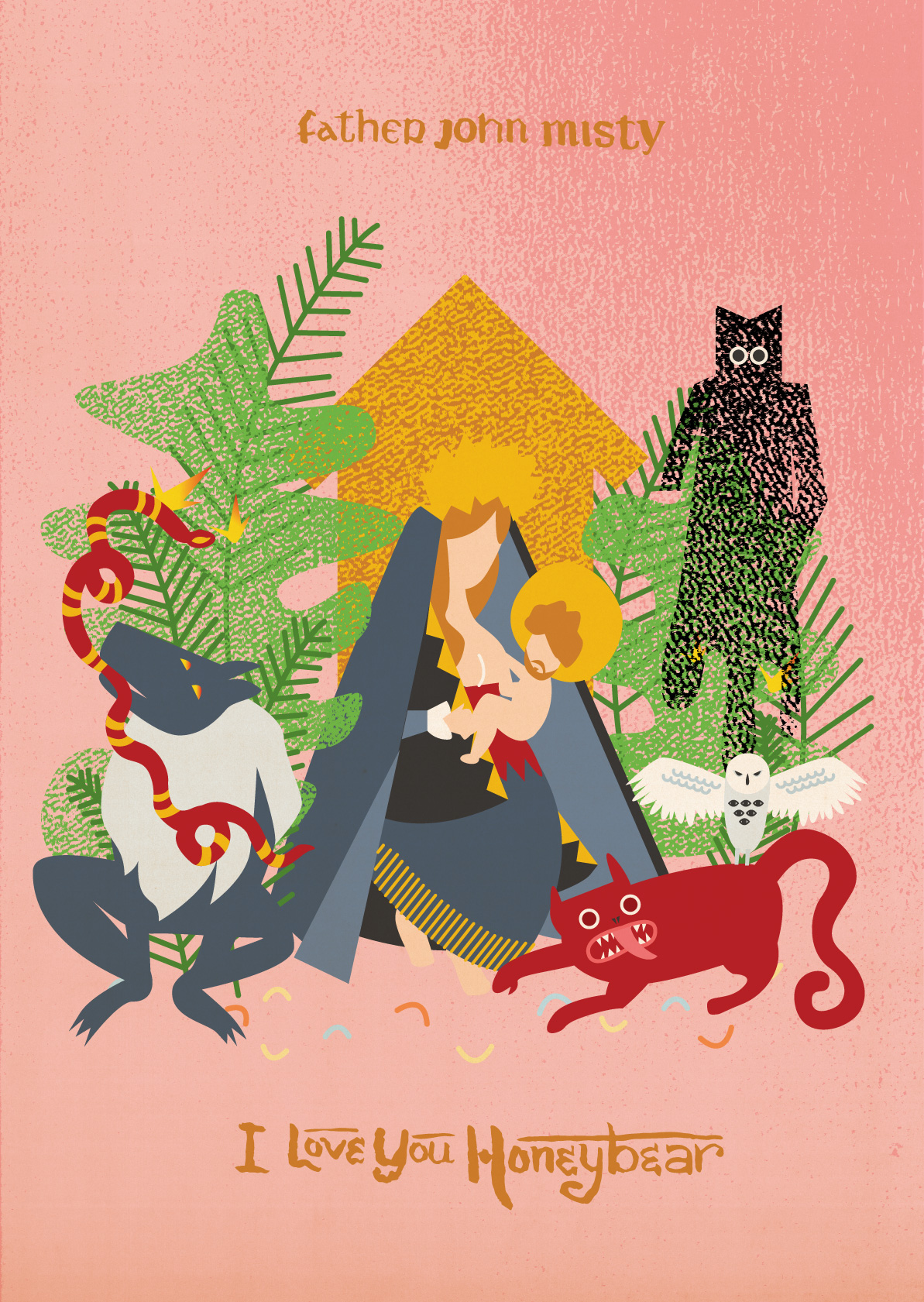 Emily - 4/13 - Father John Misty Vinyl
Cynical stuff.
Corey - 4/12 - Bracelet
I went to Estonia in July of 2008, and somebody there gave me this hemp bracelet. I think it was a gift from Evelin, an Estonian I met on the trip.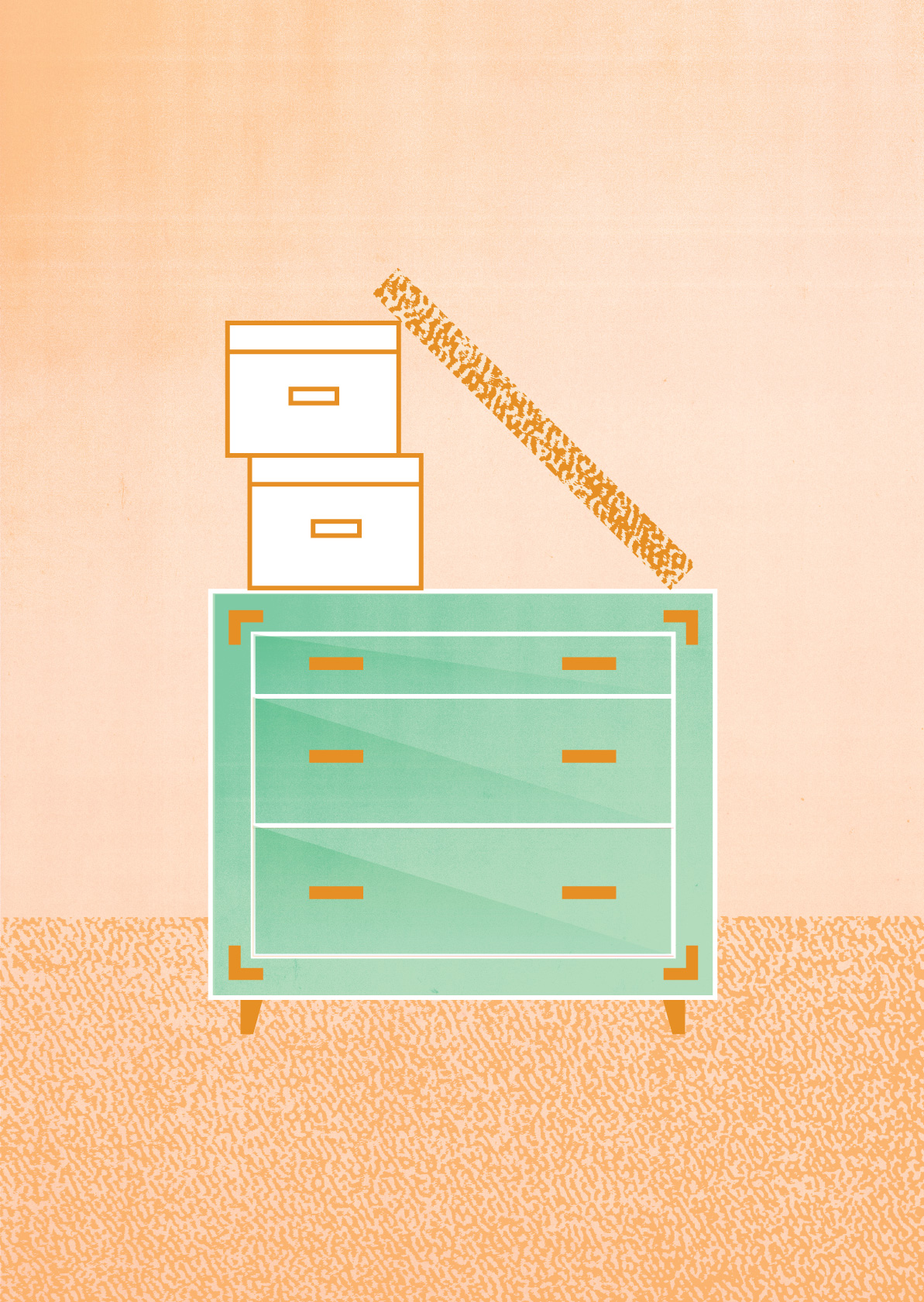 Emily - 4/12 - Thrifted Dresser
Bought this cute mid-century modern dresser from Goodwill and painted it teal.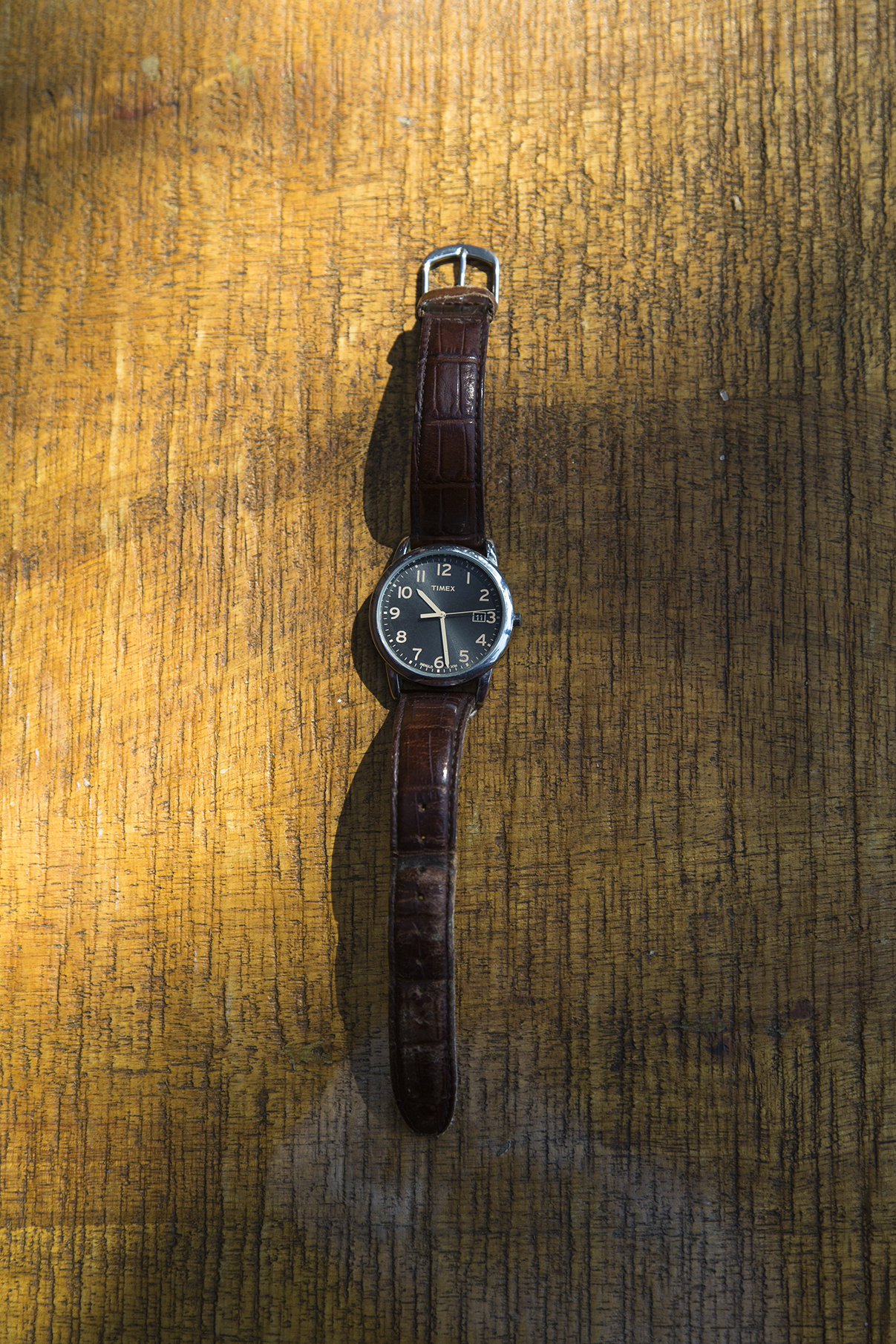 Corey - 4/11 - Timex Watch
This is a simple Timex given to me as a gift from my parents. I love the metallic face with the simple leather band. I get compliments on it all the time!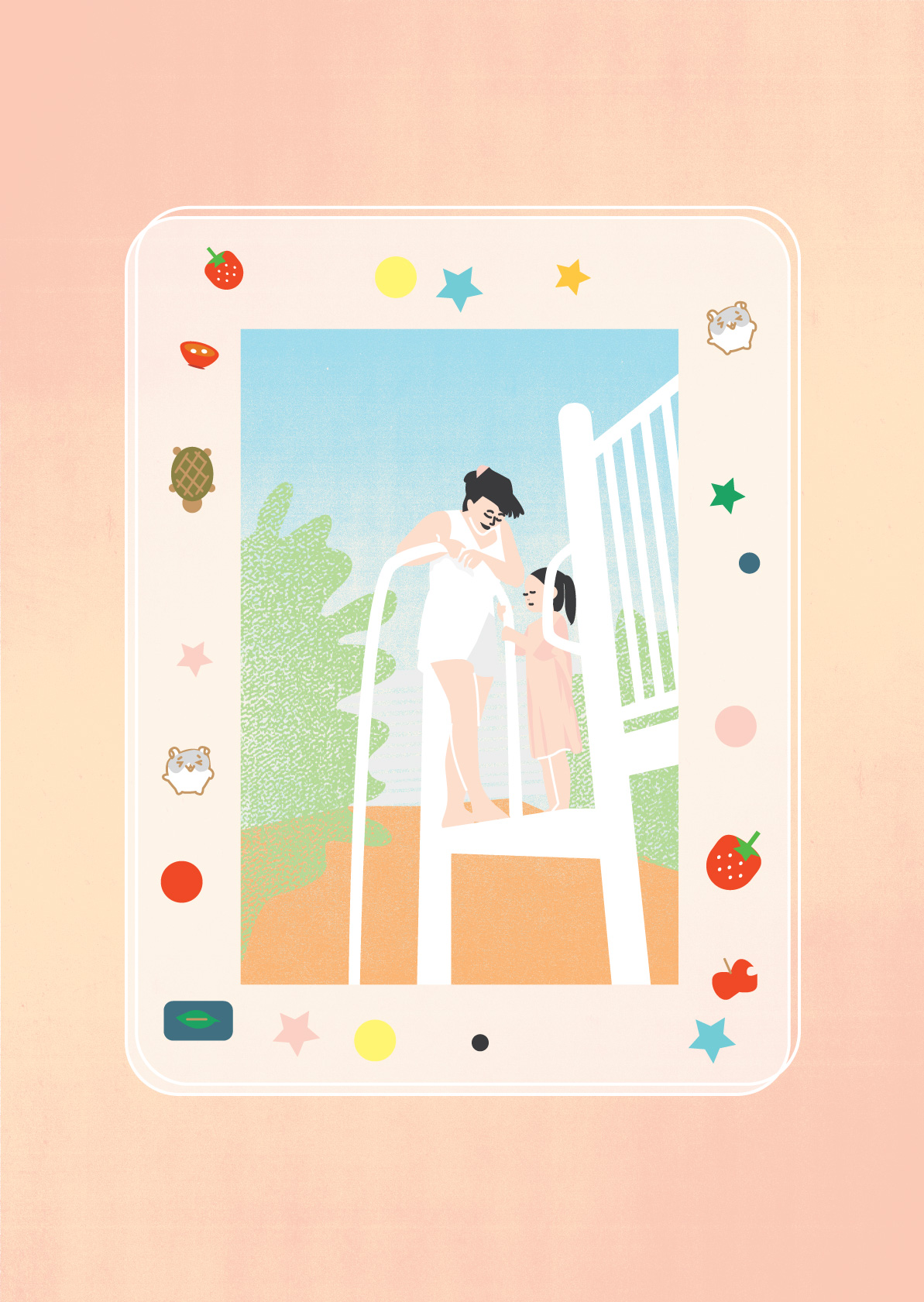 Emily - 4/11 - Old Photo and Frame
Came to my parents house to do my taxes this weekend, and there are so many things that remind me that I'm not a kid anymore. The little girl in this photograph (with Auntie Bean at the park) is 25 years old now, has a job, does her taxes, and would probably not put so many Hello Kitty stickers on a frame. I still have a really serious look on my face though.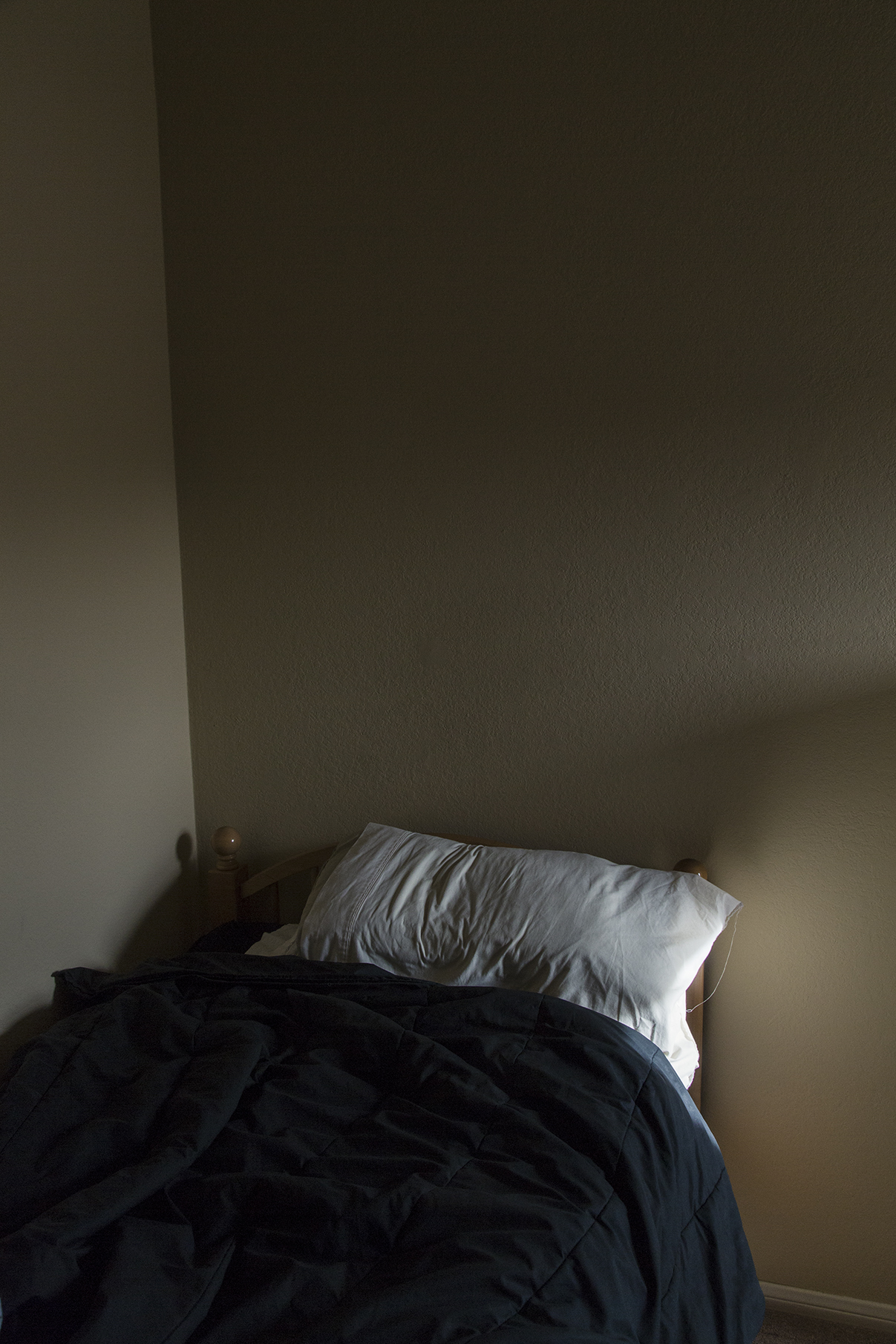 Corey - 4/10 - Bed, etc
I've had that bed since I was a kid, maybe 5 or 6 years old. I use 3 flat pillows (currently using white cases). That black comforter needs to be replaced soon.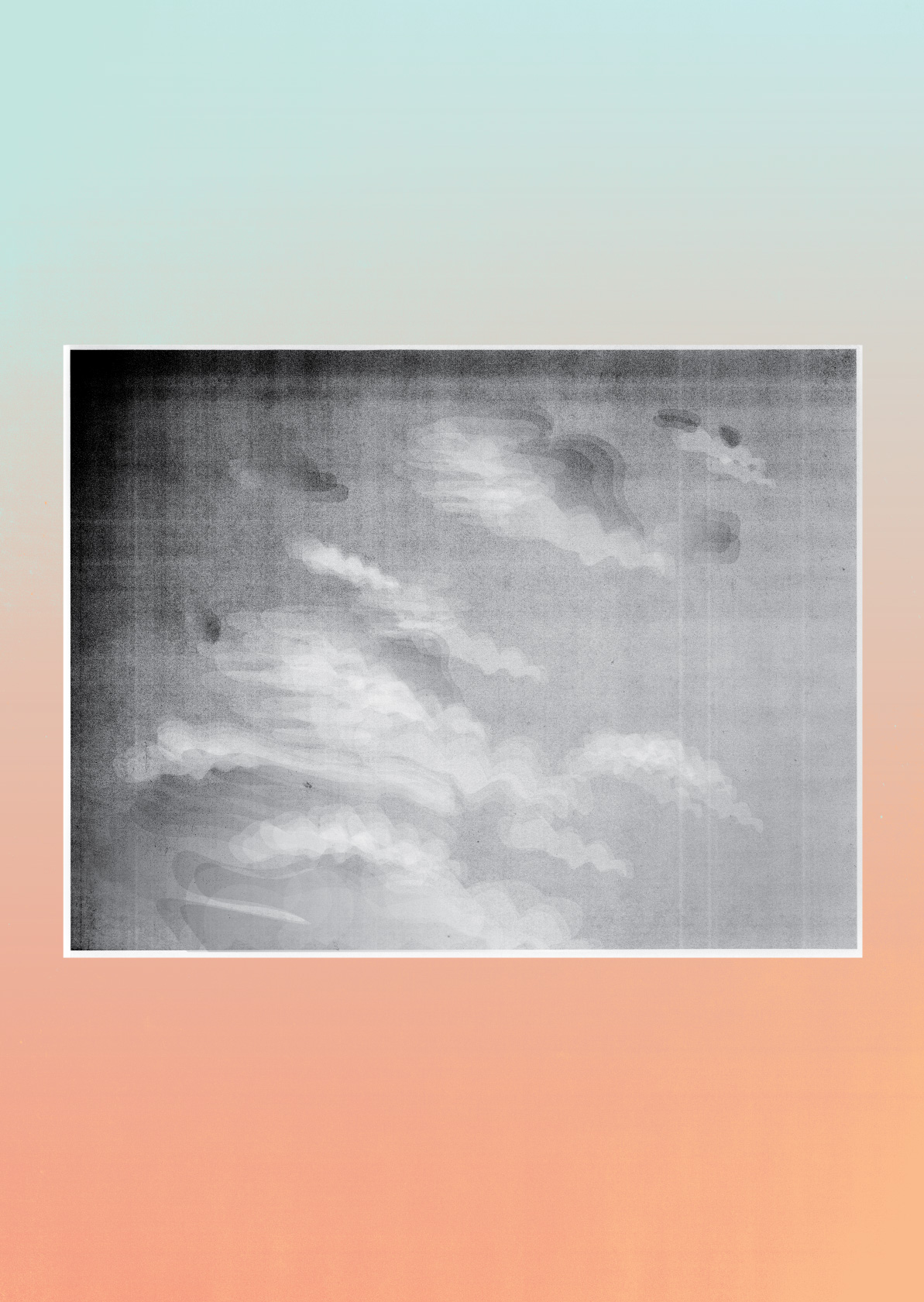 Emily - 4/10 - Debbie Carlos Cloud Print
Bought this huge print a while ago and it hangs over my childhood bed.
Corey - 4/9 - Boundaries, by Dr. Henry Cloud and Dr. John Townsend
This book contains some wonderful, practical advice on setting and keeping healthy boundaries. To anyone with people pleasing tendencies (as I am), read these words - "Boundaries define us. They define what is me and what is not me. A boundary shows me where I end and someone else begins, leading me to a sense of ownership. Knowing what I am to own and take responsibility for gives me freedom."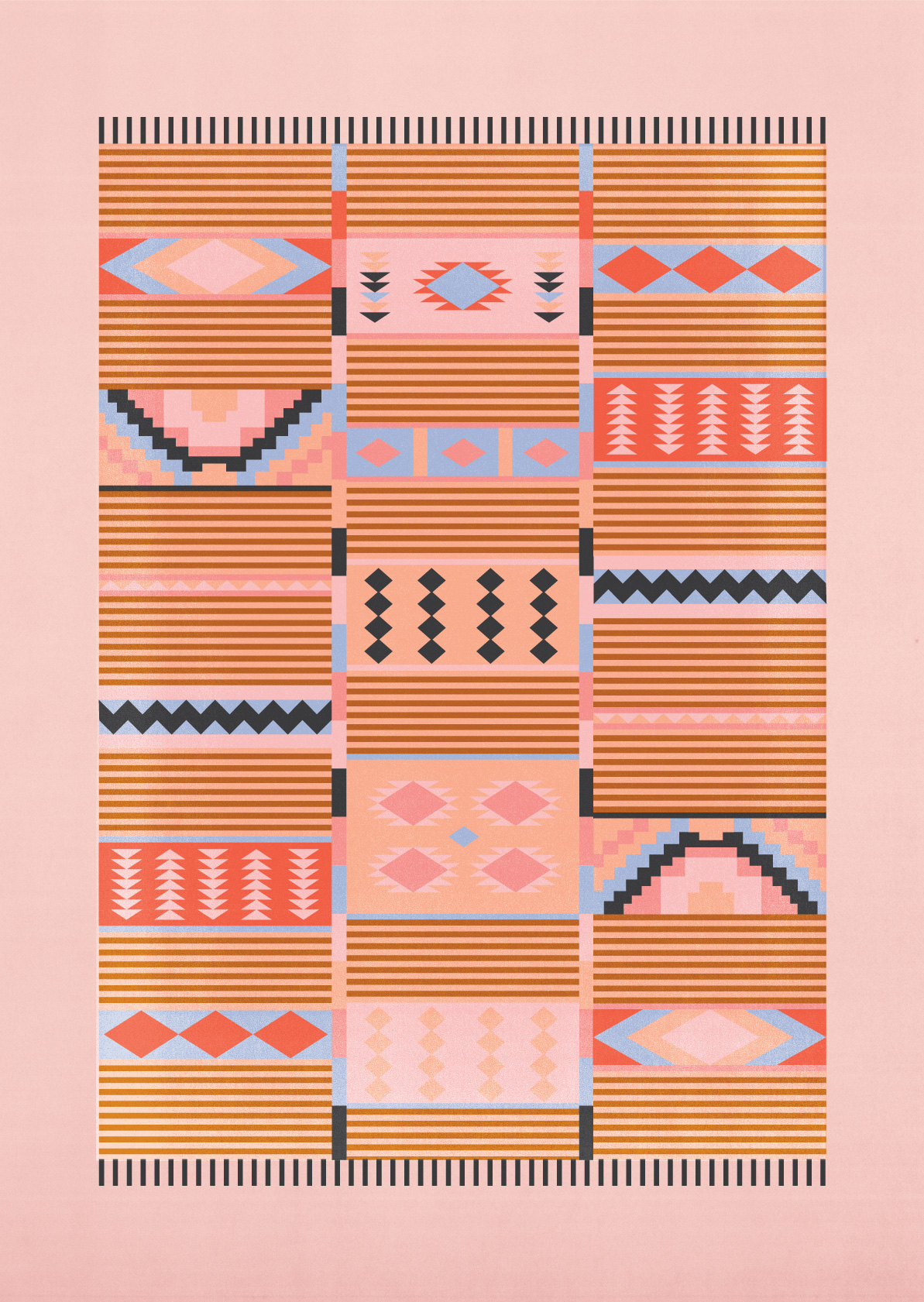 Emily - 4/9 - Giant Rug
This was my first purchase at the Rosebowl Flea Market! I went with Megumi, and we took turns carrying it around the rest of the day.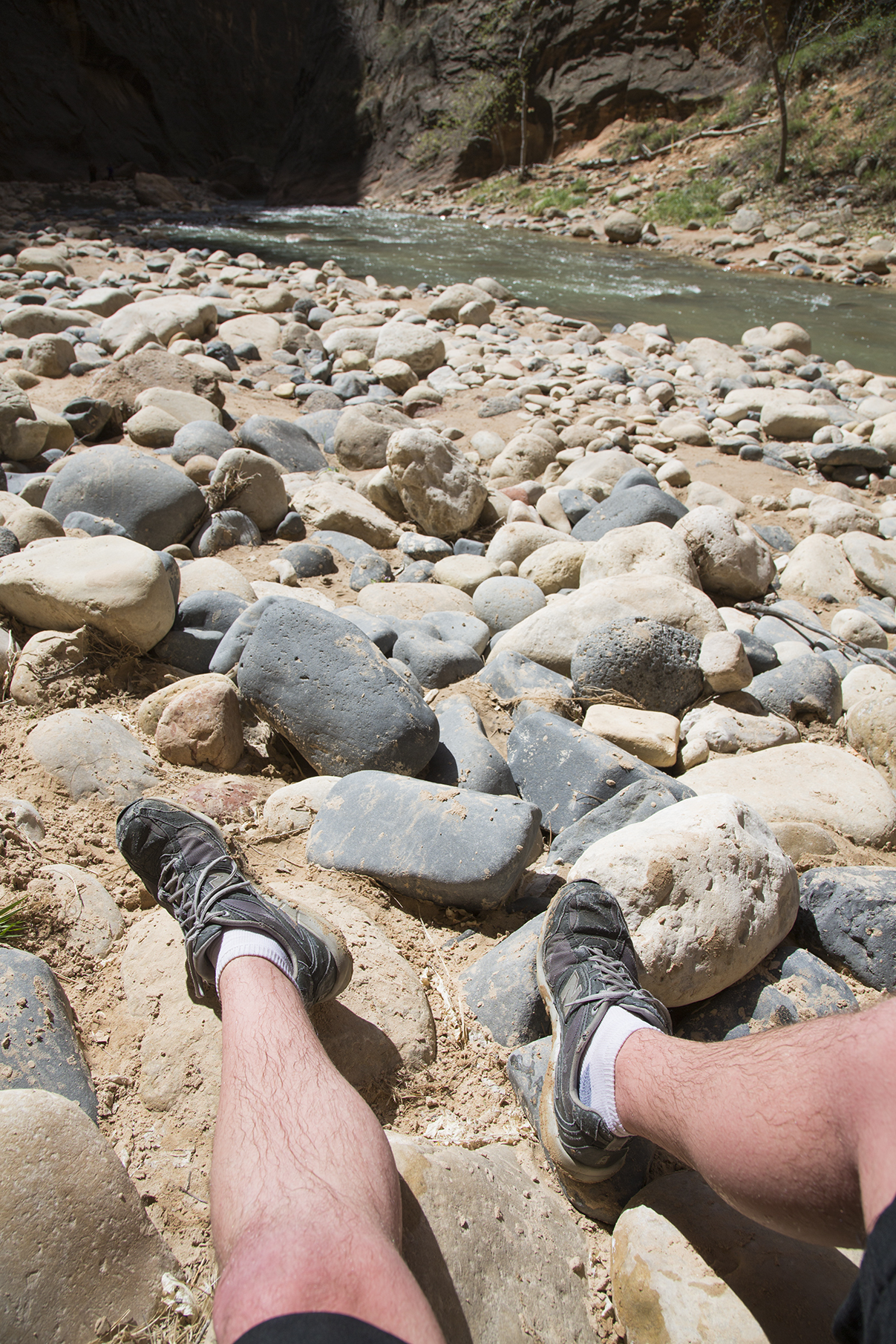 Corey - 4/8 - New Balance Tennis Shoes
My old pair of New Balance shoes, used for running, hiking, and crossing muddy waters.
Emily - 4/8 - Cactus Drawing II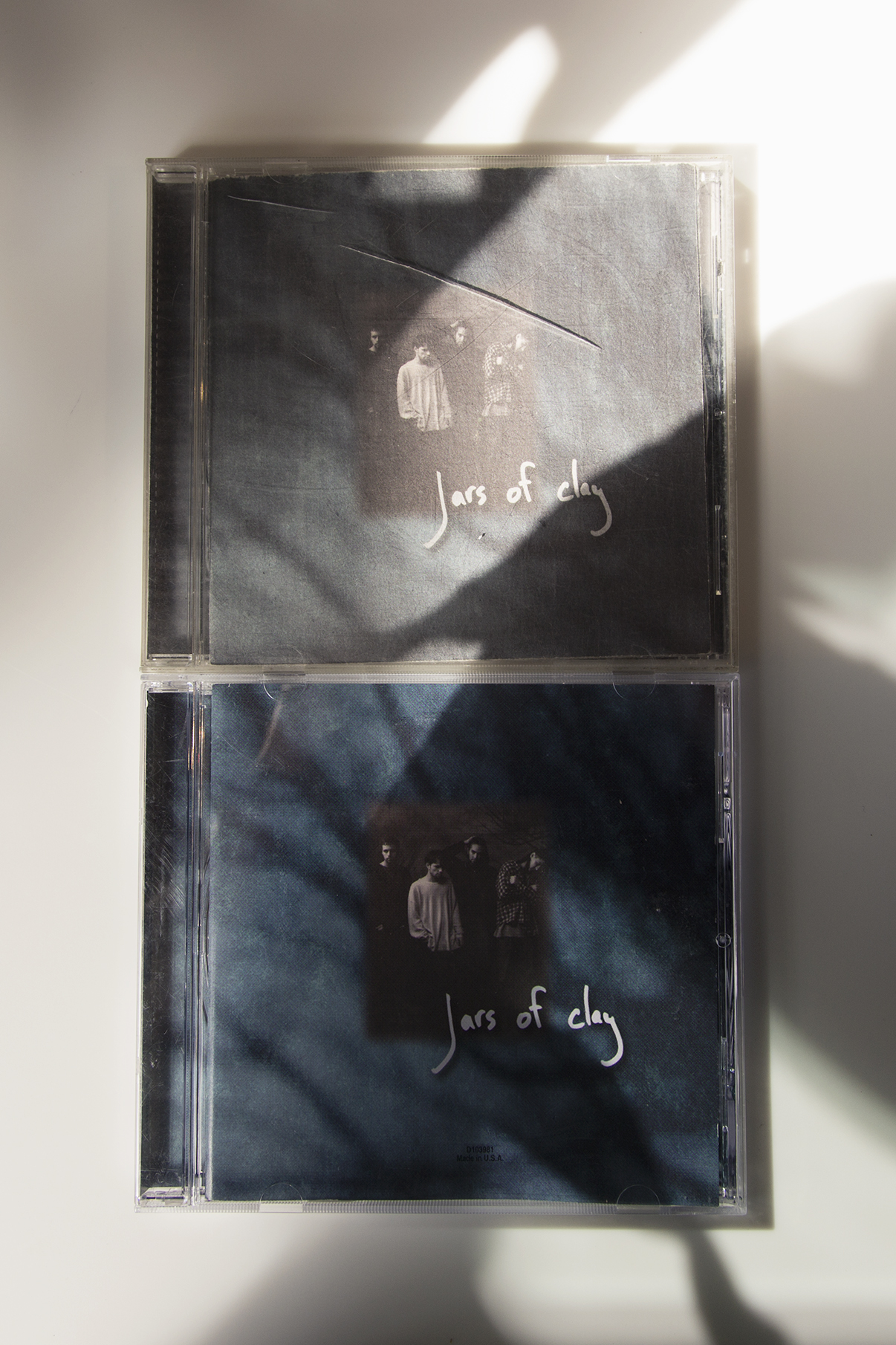 Corey - 4/7 - Jars of Clay Debut Album + Re-issue
Jars of Clay is one of my favorite bands. They've stuck with me since my Christian rock adolescence years, through a more moody late high school career, and even after a college music awakening. I have two copies of this album because the first cd got stolen right out of my car. I can't get around to tossing it - the original lyrics insert is made of a rough paper material, which is very unique for a mid-90's album. I remember listening to this album in Oklahoma when I was 10 years old, falling asleep on my Uncle Joe's couch, listening to these words of the final track - "Blind words you call, blind words will fall", haunting words that fall into a minimal song of praise, which dissipates into 17 minutes of white noise - murmuring musicians, violins and clarinets tuning, laughs and coughs echoing in a recording studio, repeating and repeating into verses of more murmuring and silence.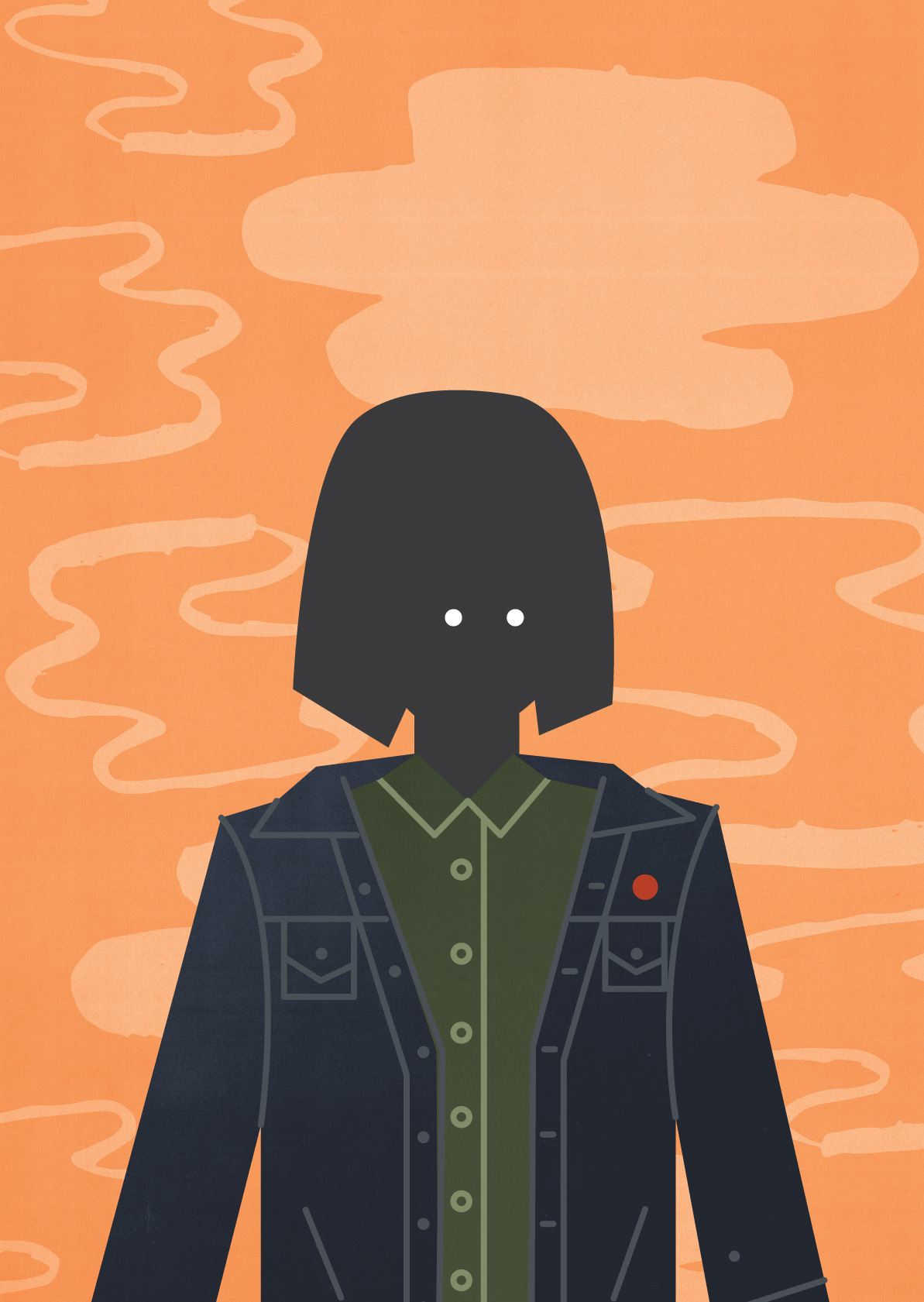 Emily - 4/7 - Denim Jacket
Today's look inspired by Greg Ortega.
Corey - 4/6 - OC Supertones Sticker
This one is from the vault. Rebekah Auda gave me this sticker in jr. high. I can't believe I still have it, and I can't believe I remember that she gave it to me! Ska 4 Life!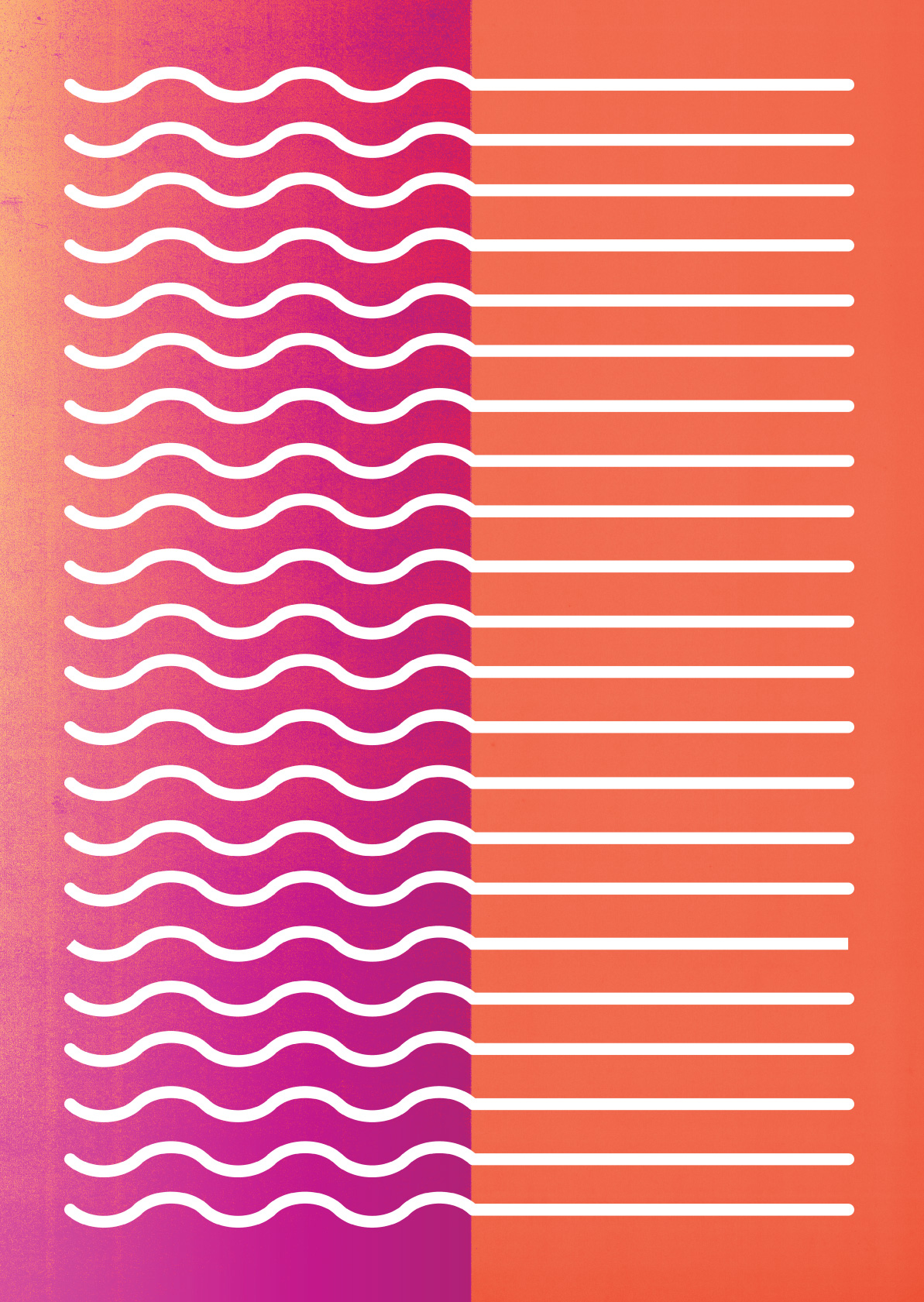 Emily - 4/6 - Hair Straightener
Abstract, glossy, beautiful hair. Real color not shown.
Corey - 4/5 - Waking the Dead, by John Eldredge
"You must proceed on this assumption: your heart is good. If it seems that some foul thing is at work there, say to yourself, Well, then--this is not my heart. My heart is good. I reject this. Remember Paul in Romans 7? This is not me. This is not me." Happy Easter.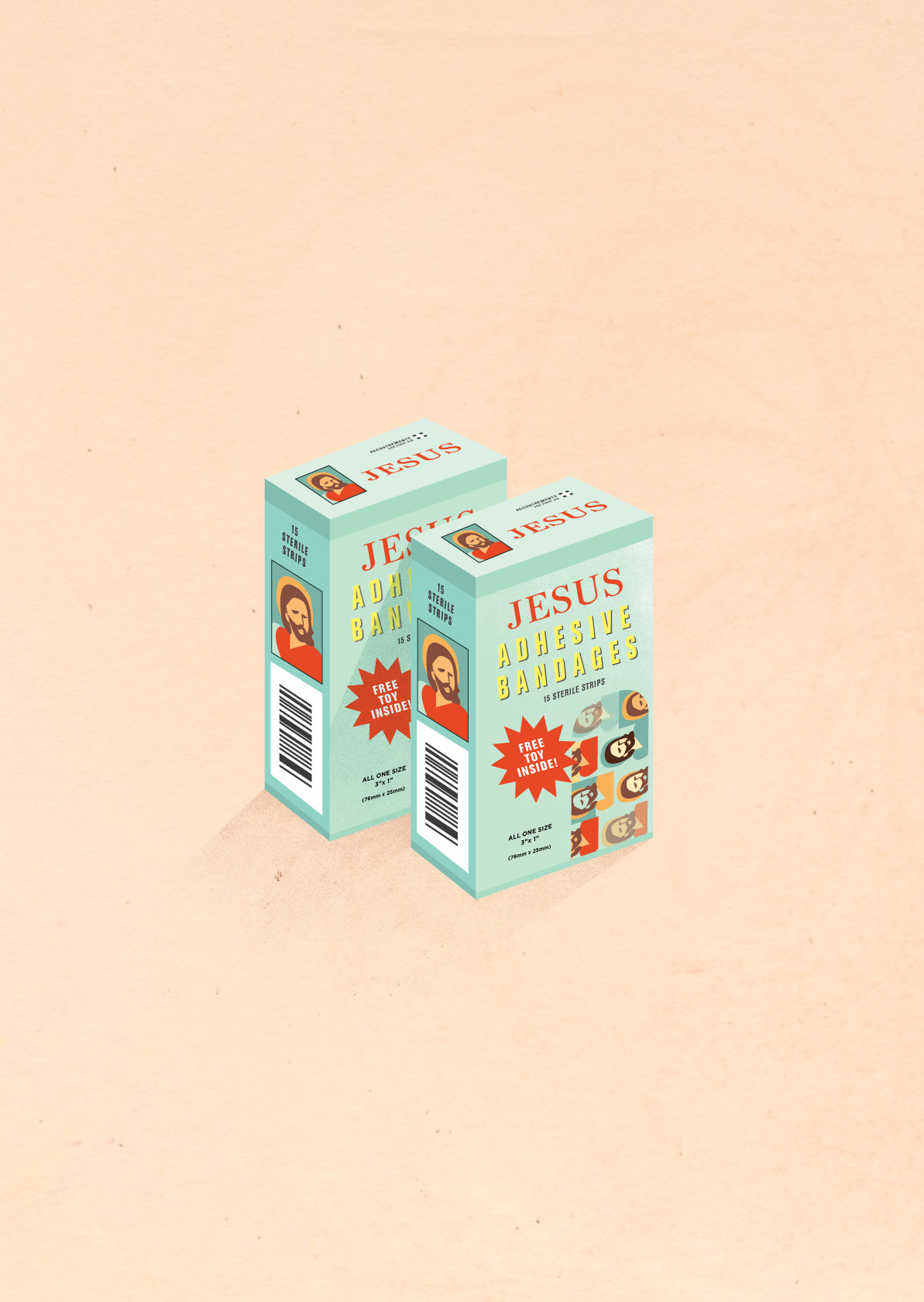 Emily - 4/5 - Jesus Band-Aids
Happy Easter! Jesus is risen. When I was in high school, I hurt myself and asked grandpa for a band-aid. He pulled one of these out of his wallet and handed it to me, nbd. So I had to buy some for myself.
Corey - 4/4 - 7 Wonders
I really love board games, and I am always looking to expand my collection. 7 Wonders is a 2-7 player card building game, where each player builds up one of the "7 Wonders" of a particular ancient city (you know, the Pyramids of Giza, the Hanging Gardens of Babylon, etc). There is trading, and warfare, and statues, and bricks, and... am I sounding nerdy yet? I love this game in particular because whether it's a 7 player round or a 2 player round, the length of play tends to be the same. I'll be posting several more images of nerdy-ass board games, so be prepared.
4/4 - Cactus Drawing I
Needed some art for my apartment, whipped this baby up.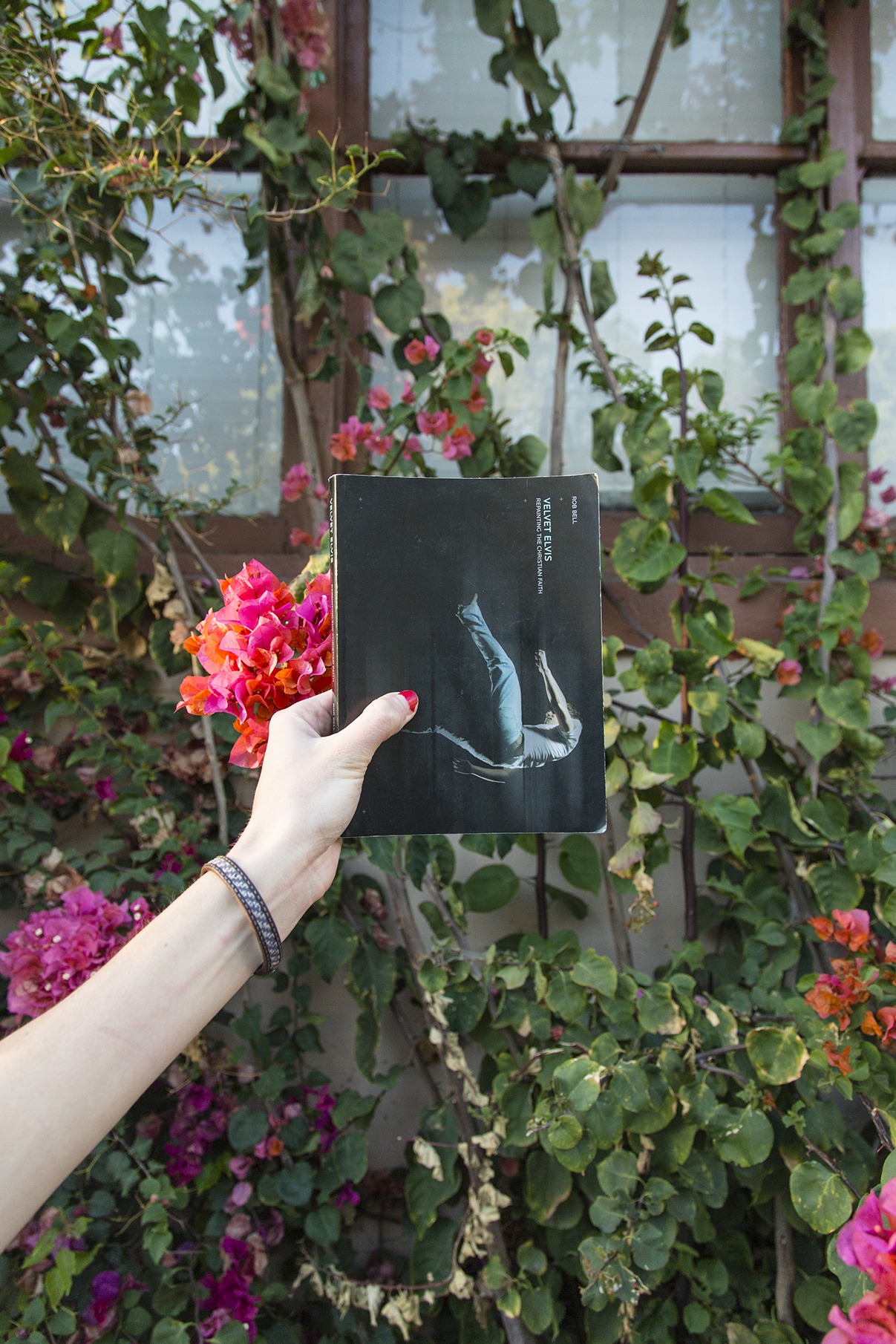 Corey - 4/3 - Velvet Elvis, by Rob Bell
This was one of the first books that encouraged me to ask questions within my faith. Bell shook me into a freedom that has brought me closer to Christ and his Spirit. "Central to the Christian experience is the art of Questioning God. Not belligerent, arrogant questions that have no respect for our maker, but naked, honest, vulnerable, raw questions, arising out of the awe that comes from engaging the living God."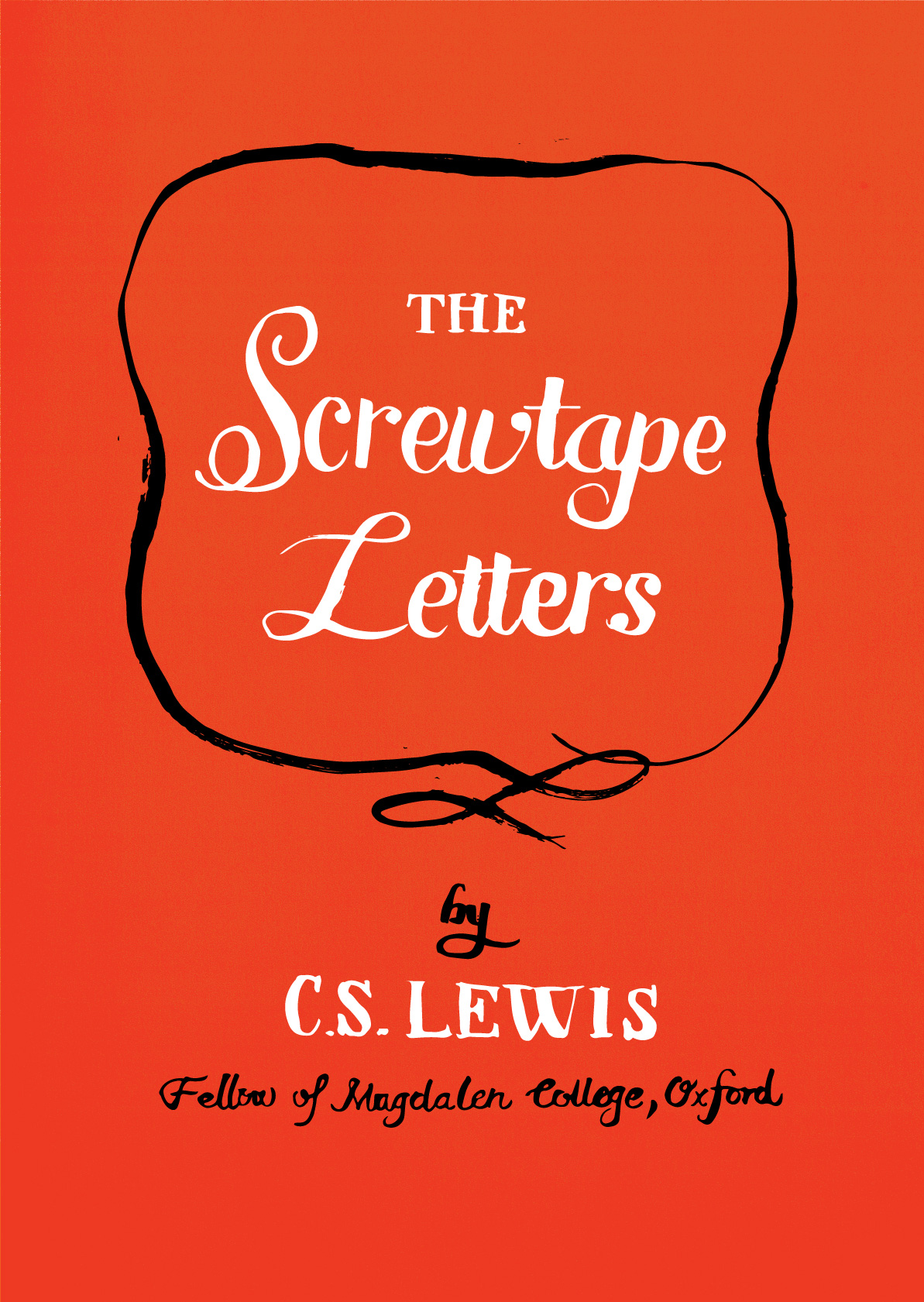 Emily - 4/3 - The Screwtape Letters
One of the most convicting books I've read. I don't know how C.S. Lewis manages to know exactly what's wrong with me but it's amazing. This is a copy from 1958 and it has a charming illustration of Mr. Screwtape on the back—drawn by the author himself.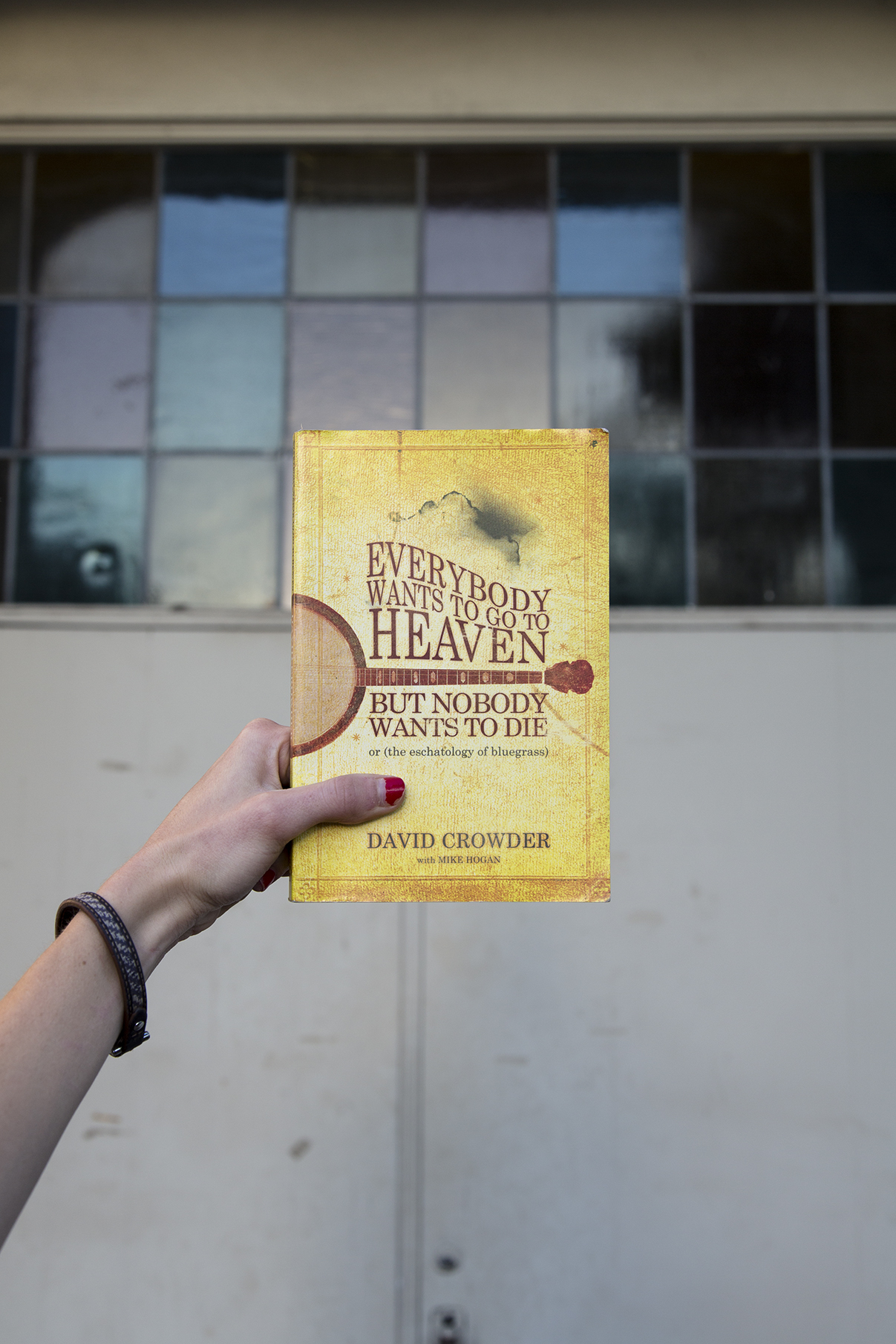 Corey - 4/2 - Everybody Wants to go to Heaven, but Nobody Wants to Die, by David Crowder
David Crowder and co-author Mike Hogan studied the eschatology of bluegrass music to mourn the death of their close friend and pastor Kyle Lake. I've only read bits and pieces of the book, but it's funny and thoughtful and sweeping in the history of music and faith and death.
Emily - 4/2 - Swedish Notebook
This was the journal I took on my Europe trip, and it's full of drawings of old buildings and priceless works of art. And mash games.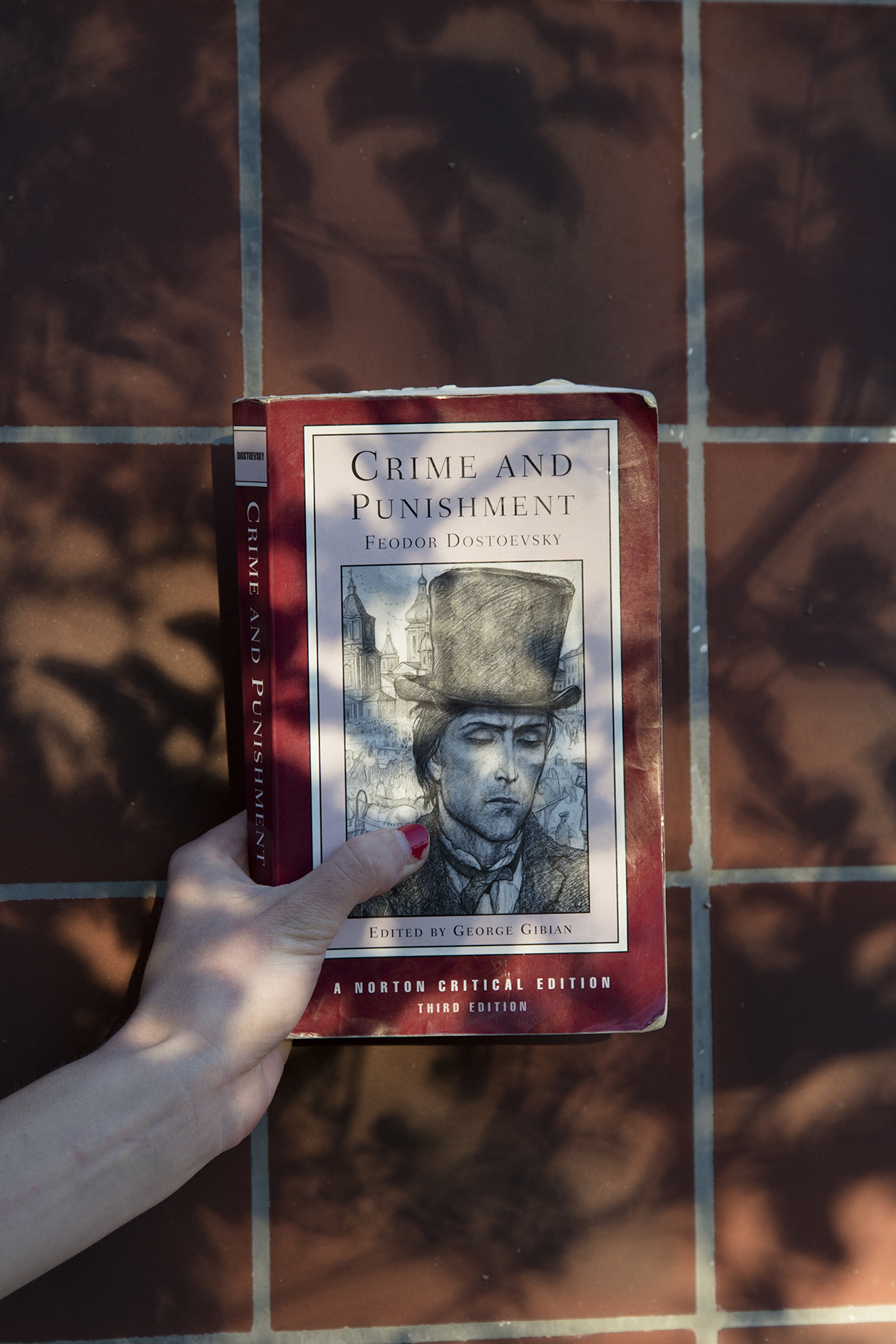 Corey - 4/1 - Crime and Punishment, by Fyoder Dostoevsky
One of my favorite books, though I may never read it ever again. "'Who are you?' cried Raskolnikov. 'I am guilty,' said the man quietly. 'Of what?' 'Of evil thoughts.'"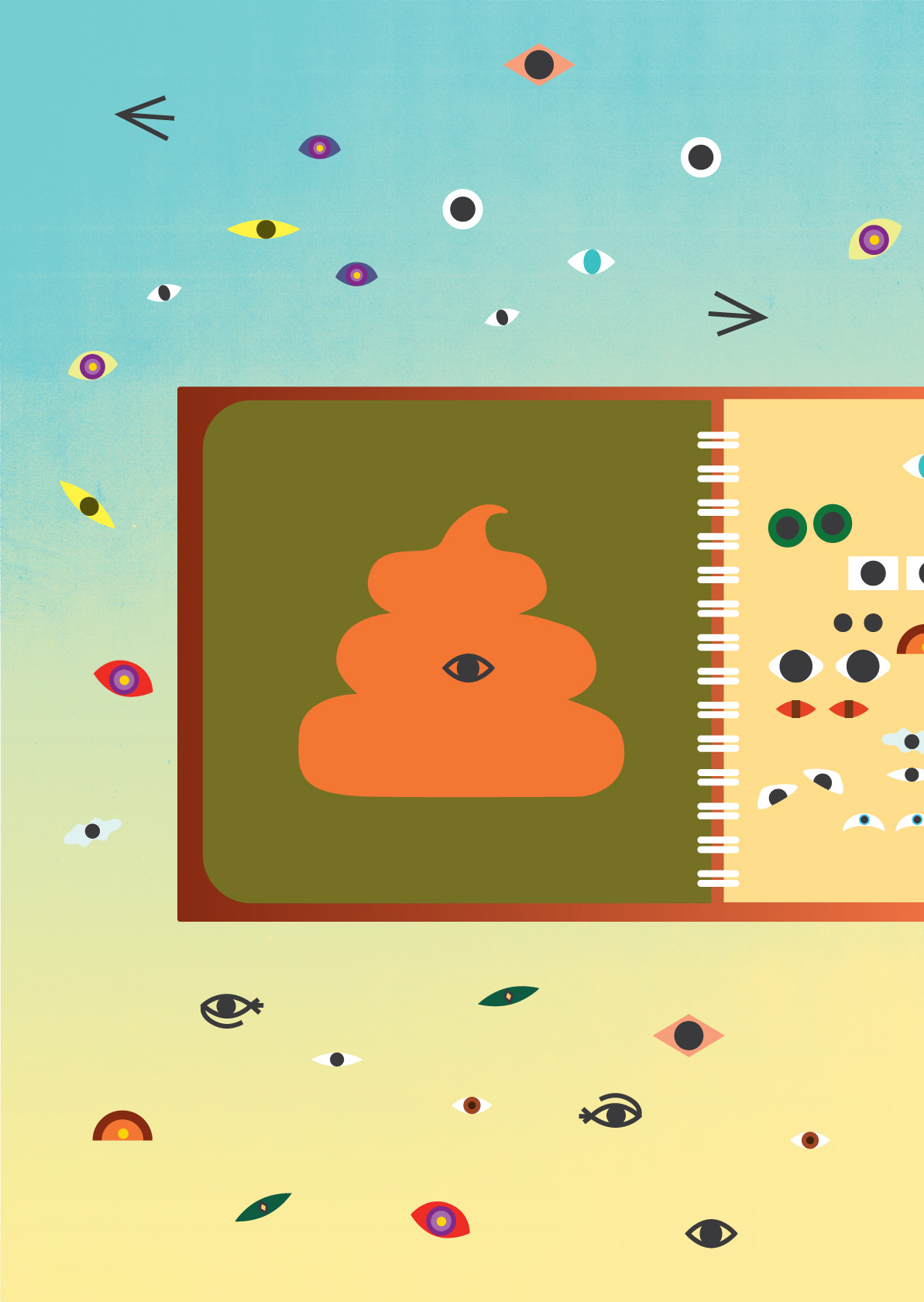 Emily - 4/1 - MUJI Face Book
My cousin Lauren gave this to me in Tokyo last year. Basically, there are a bunch of face part stickers you can put on various objects/blank faces, and it's the best.
1
2
3
4
5
6
7
8
9
10
11
12
13
14
15
16
17
18
19
20
21
22
23
24
25
26
27
28
29
30
31
32
33
34
35
36
37
38
39
40
41
42
43
44
45
46
47
48
49
50
51
52
53
54
55
56
57
58
59
60
·
·
·
·
·
·
·
·
·
·
·
·
·
·
·
·
·
·
·
·
·
·
·
·
·
·
·
·
·
·
·
·
·
·
·
·
·
·
·
·
·
·
·
·
·
·
·
·
·
·
·
·
·
·
·
·
·
·
·
·