Corey - 2/28 - Jewish Illustration of Noah's Ark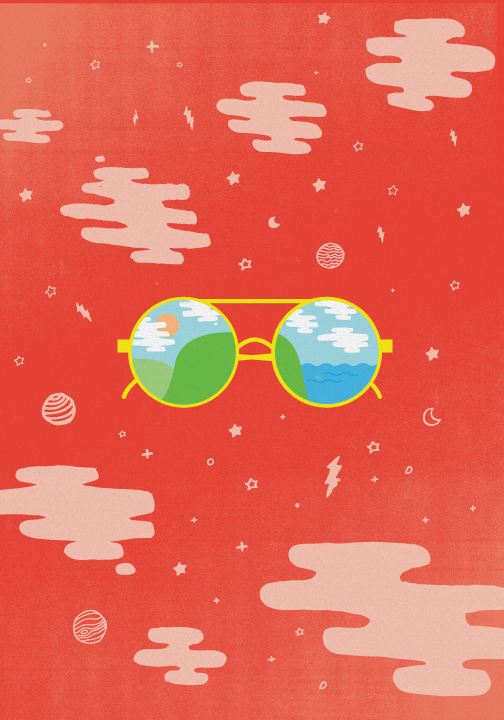 Emily - 2/28 - Circle Glasses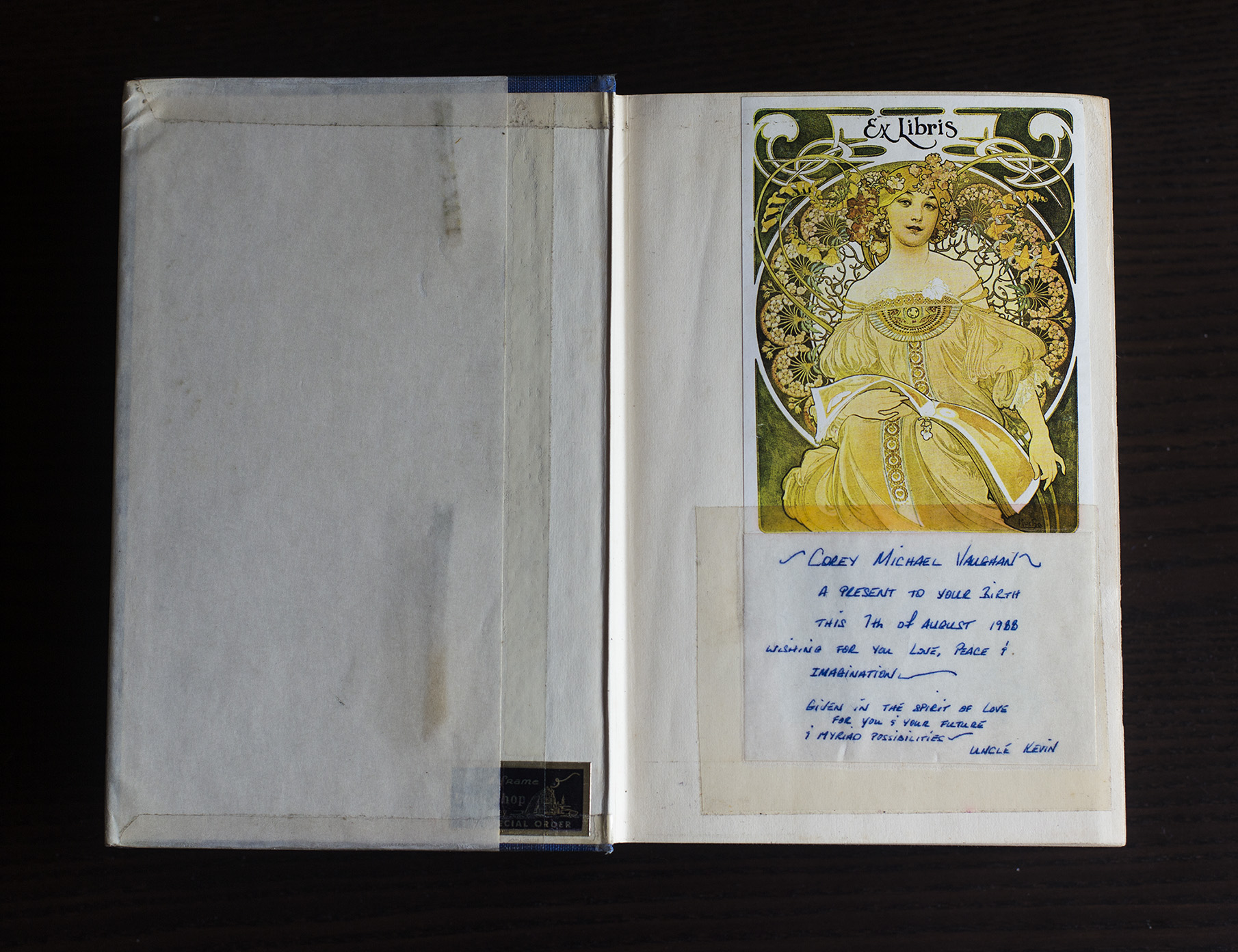 Corey - 2/27 - The Complete Works of Lewis Carroll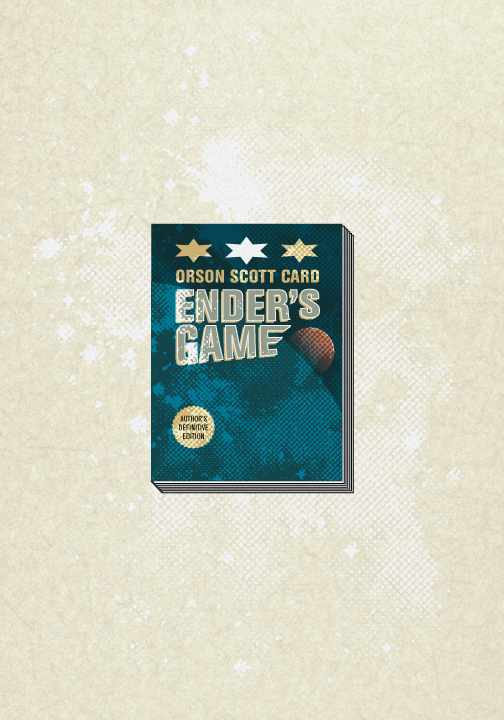 Emily - 2/27 - Ender's Game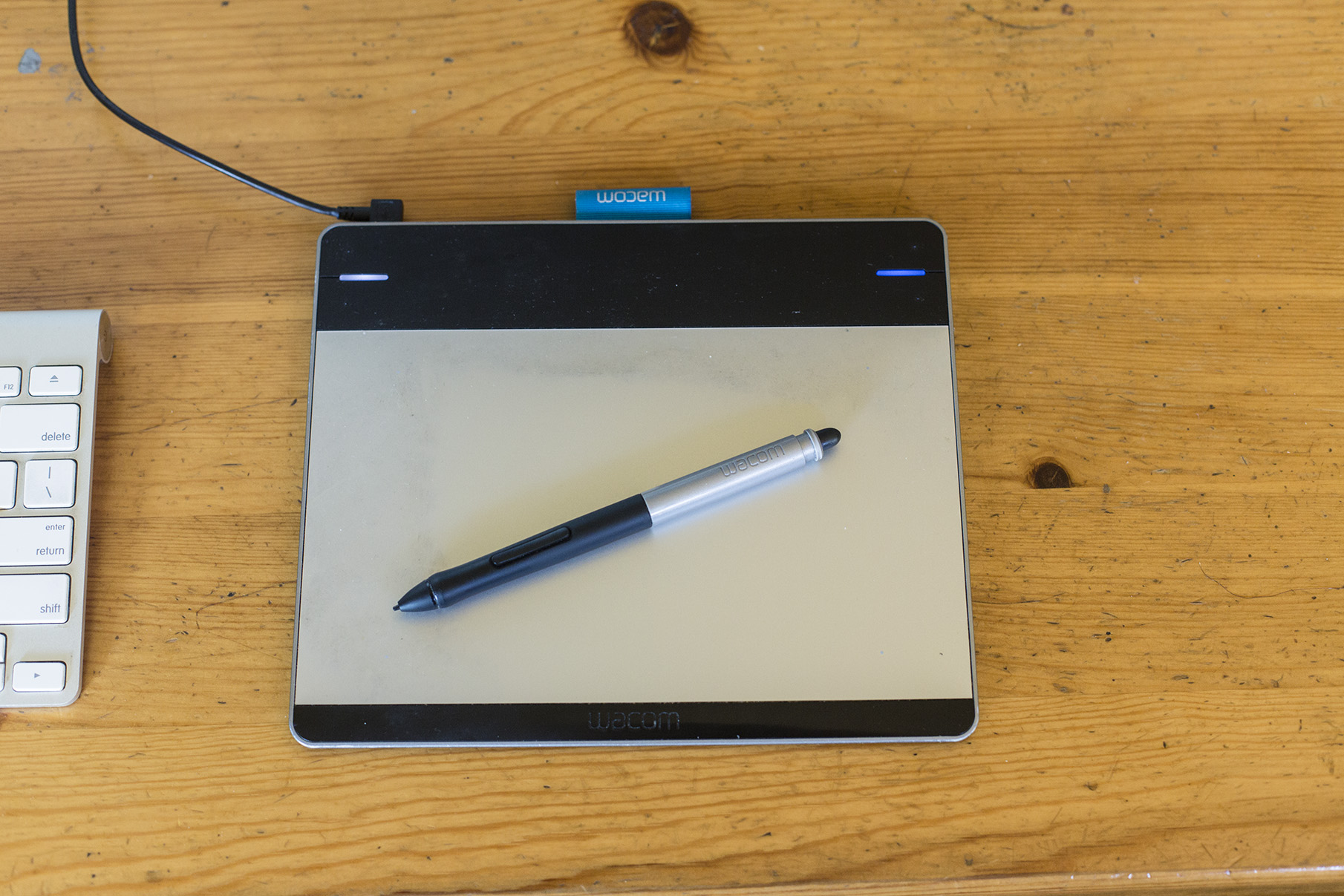 Corey - 2/26 - Wacom Intous Pen + Touch Tablet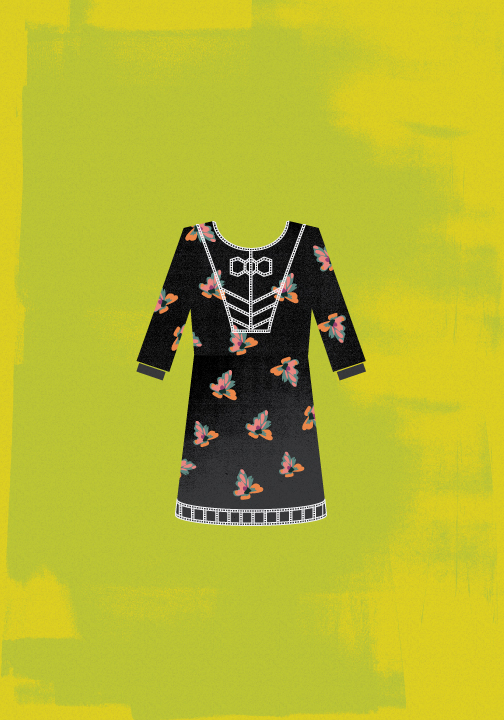 Emily - 2/26 - Dress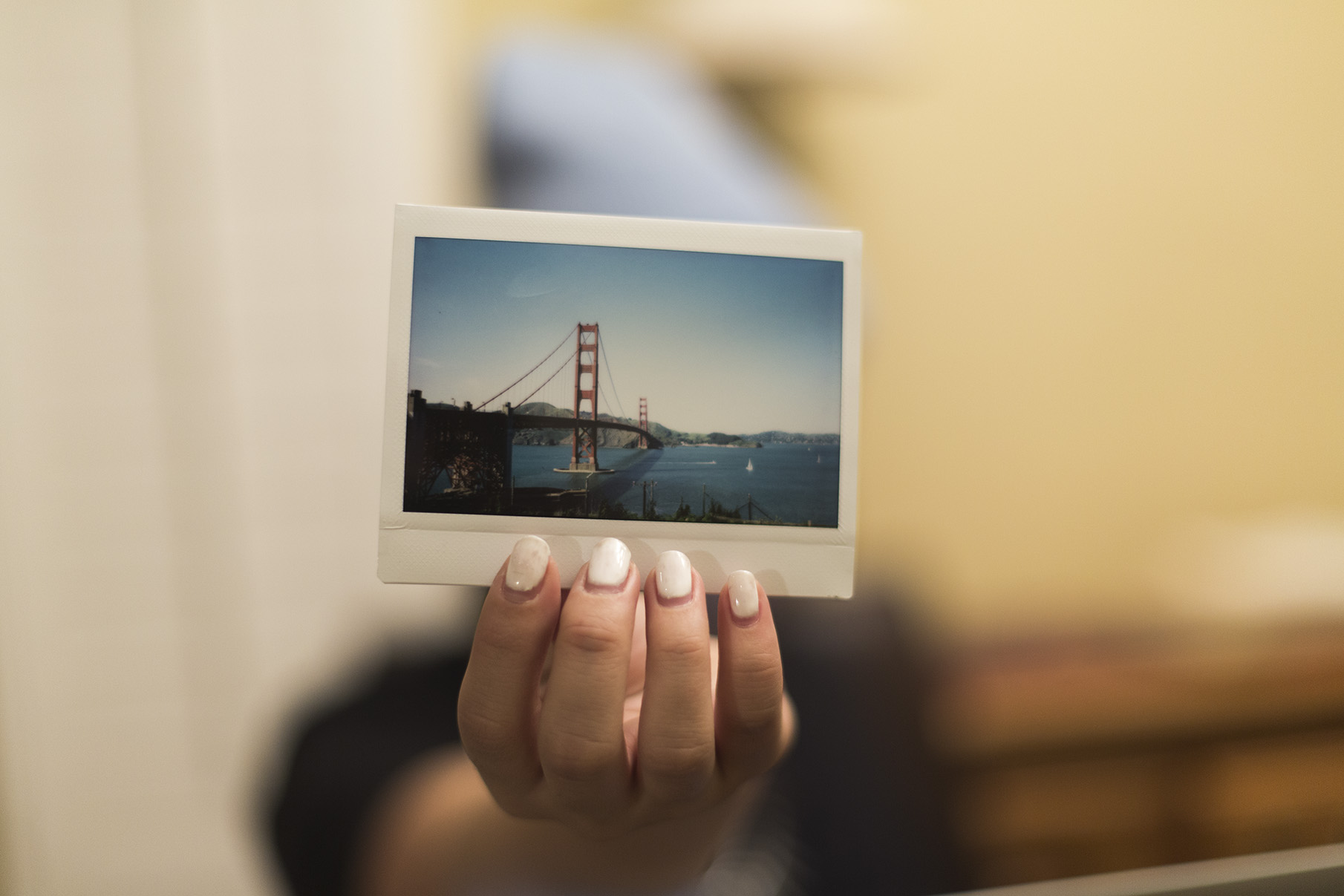 Corey - 2/25 - Fujifilm Instax, Golden Gate Bridge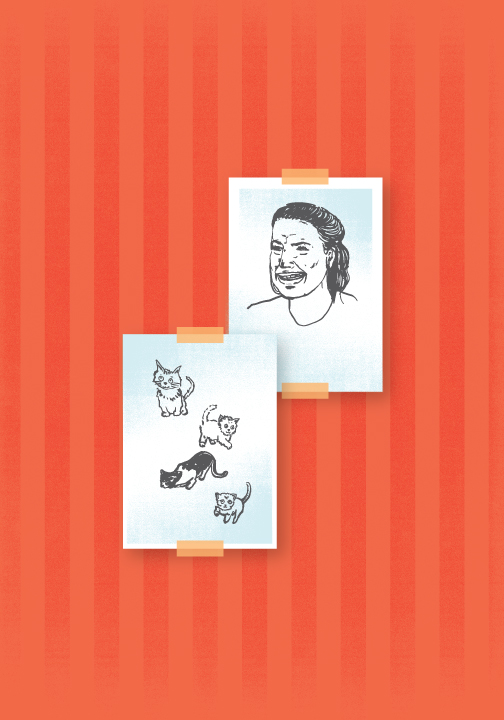 Emily - 2/25 - Sketchbook Scraps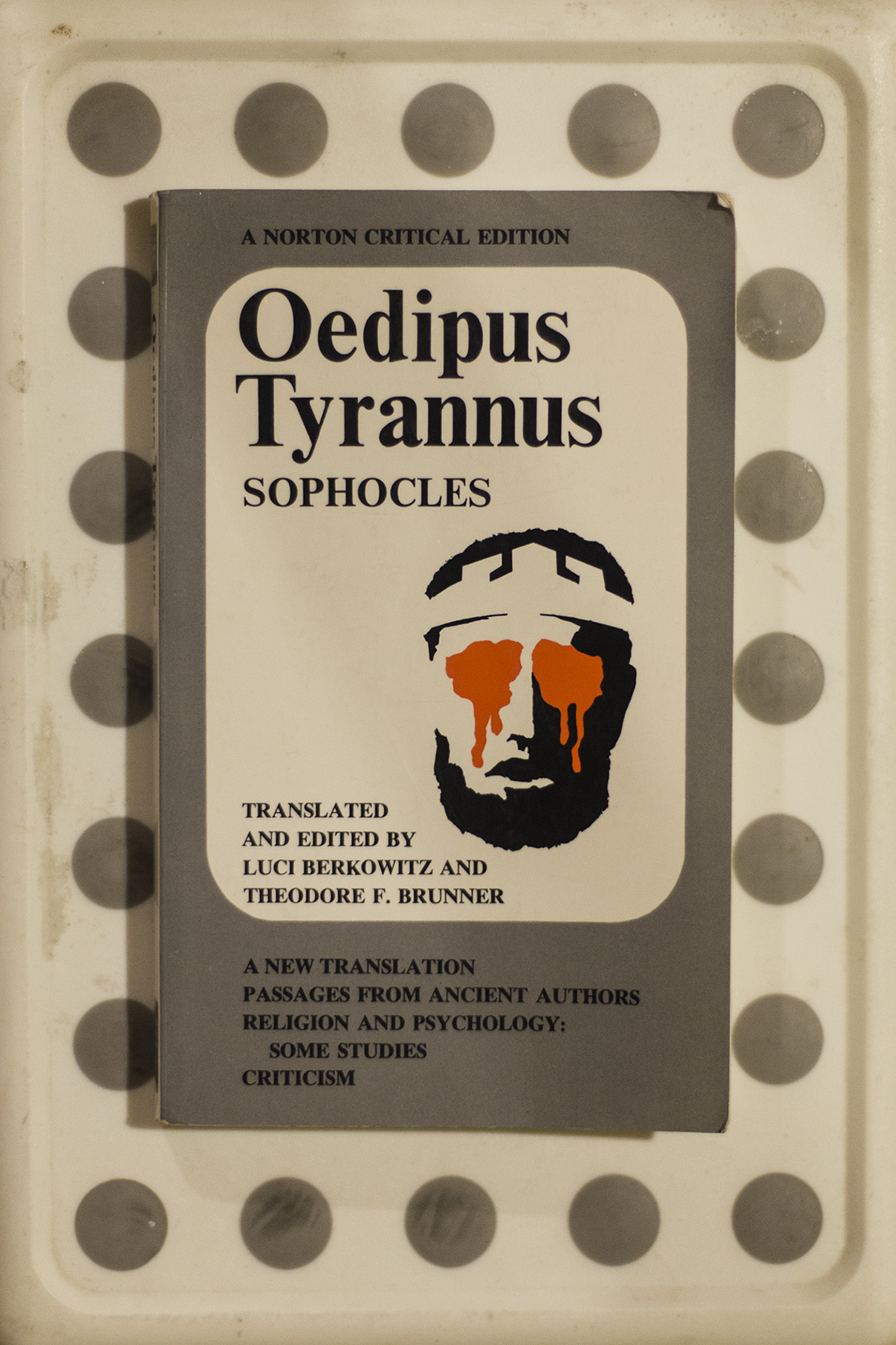 Corey - 2/24 - Oedipus Tyrannus, by Sophocles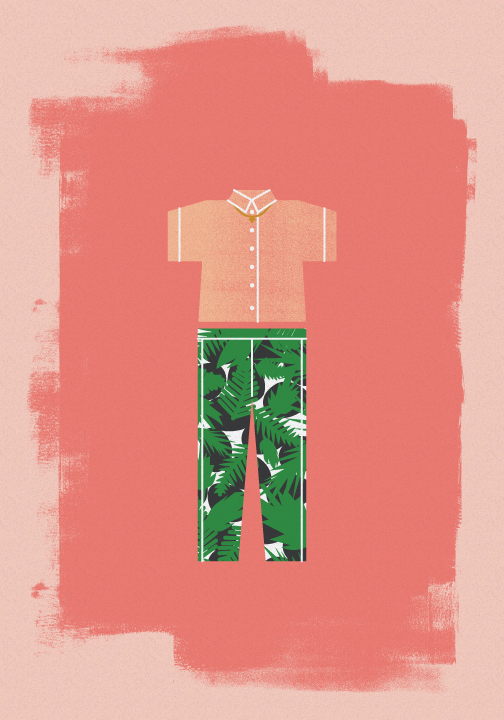 Emily - 2/24 - Crazy Pants
Corey - 2/23 - Autographed Bright Morning Stars album, by The Wailing' Jennys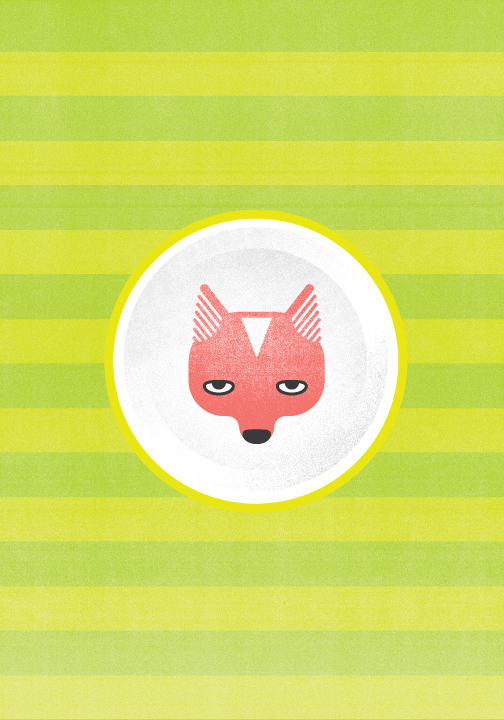 Emily - 2/23 - Fox Bowl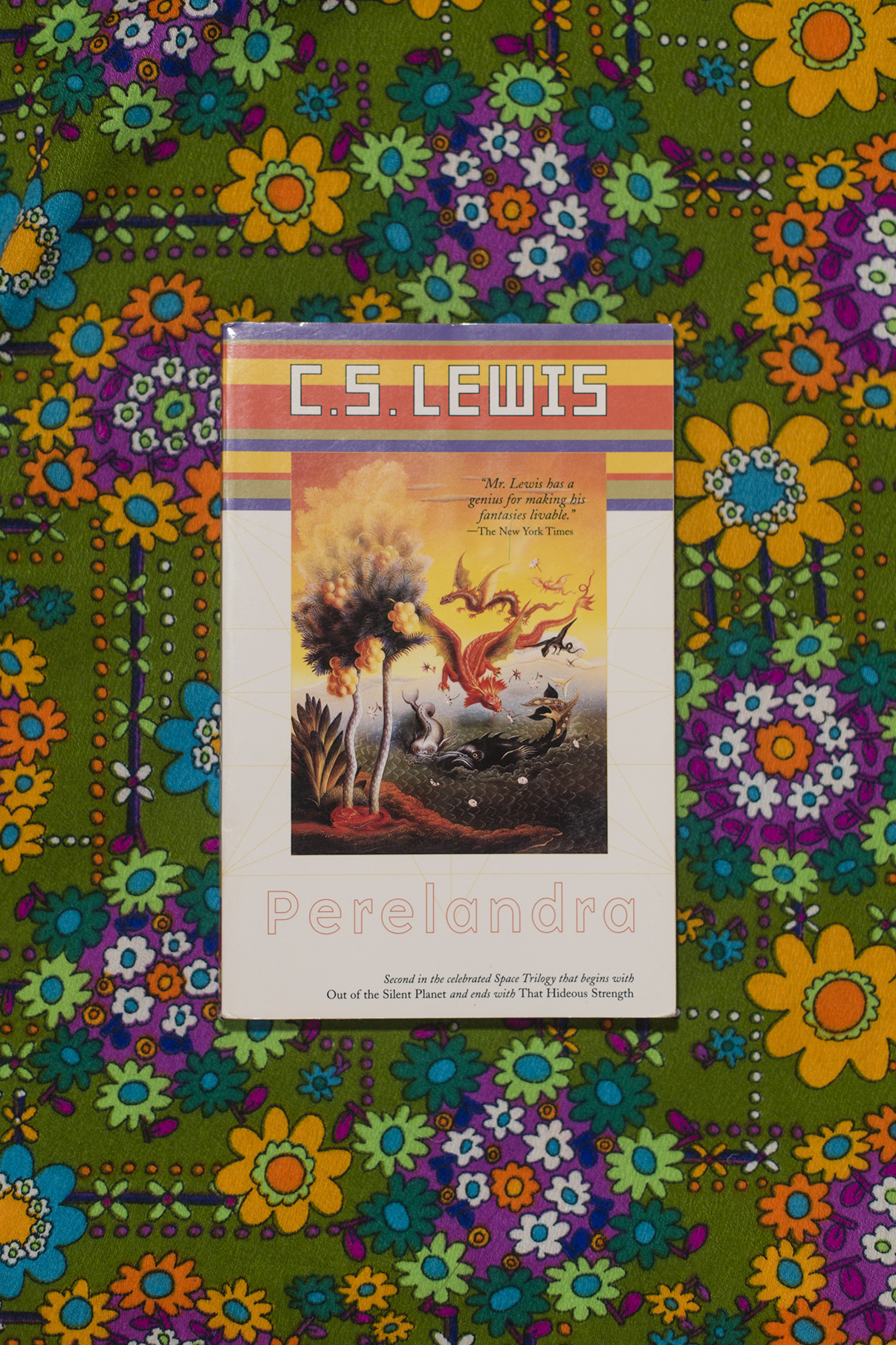 Corey - 2/22 - Perelandra, by C.S. Lewis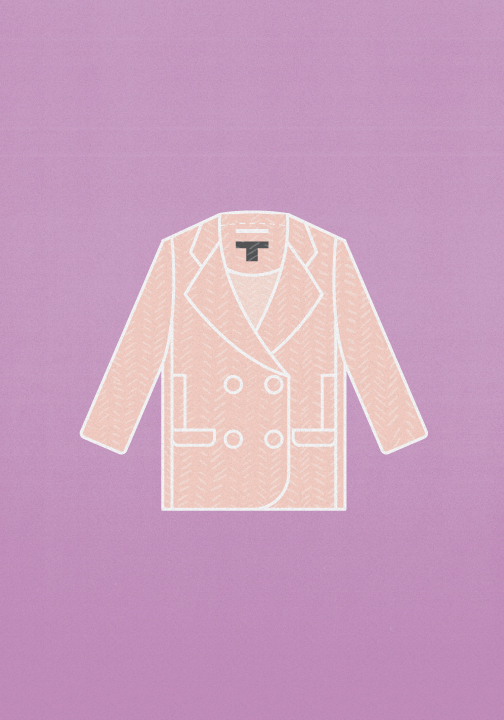 Emily - 2/22 - Pink Fluffy Coat
Corey - 2/21 - Shaving Kit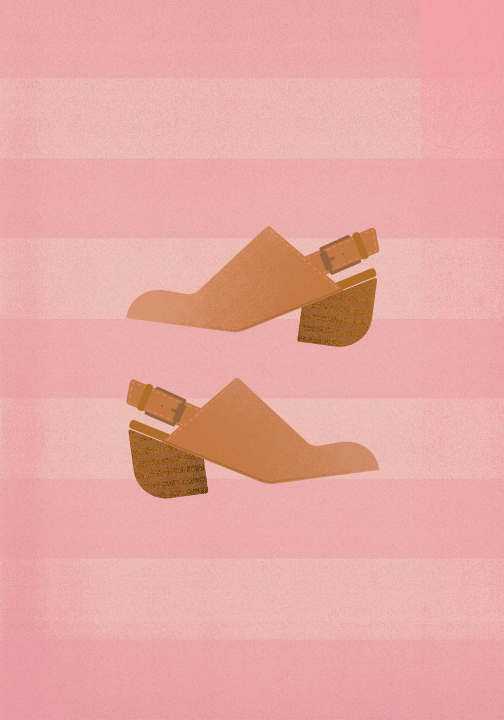 Emily - 2/21 - Jeffrey Campbell Heels
Corey - 2/20 - Toothbrush + Tiki Mug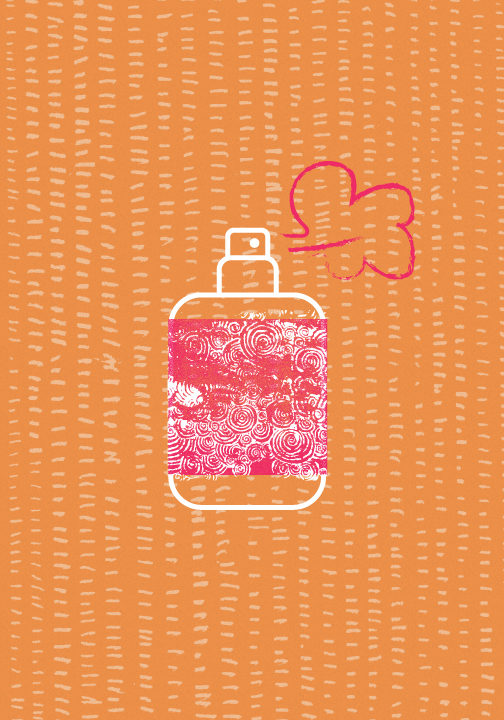 Emily - 2/20 - Perfume
Corey - 2/19 - Grandfather's Theology #5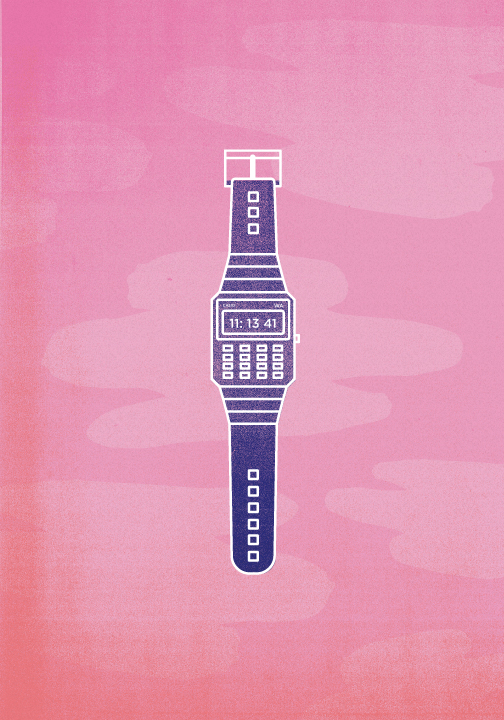 Emily - 2/19 - Casio Calculator Watch
Corey - 2/18 - Grandfather's Theology #4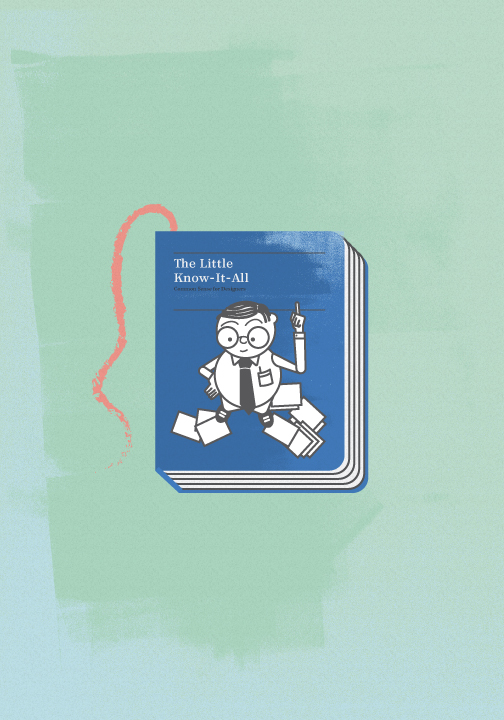 Emily - 2/18 - The Little Know-It-All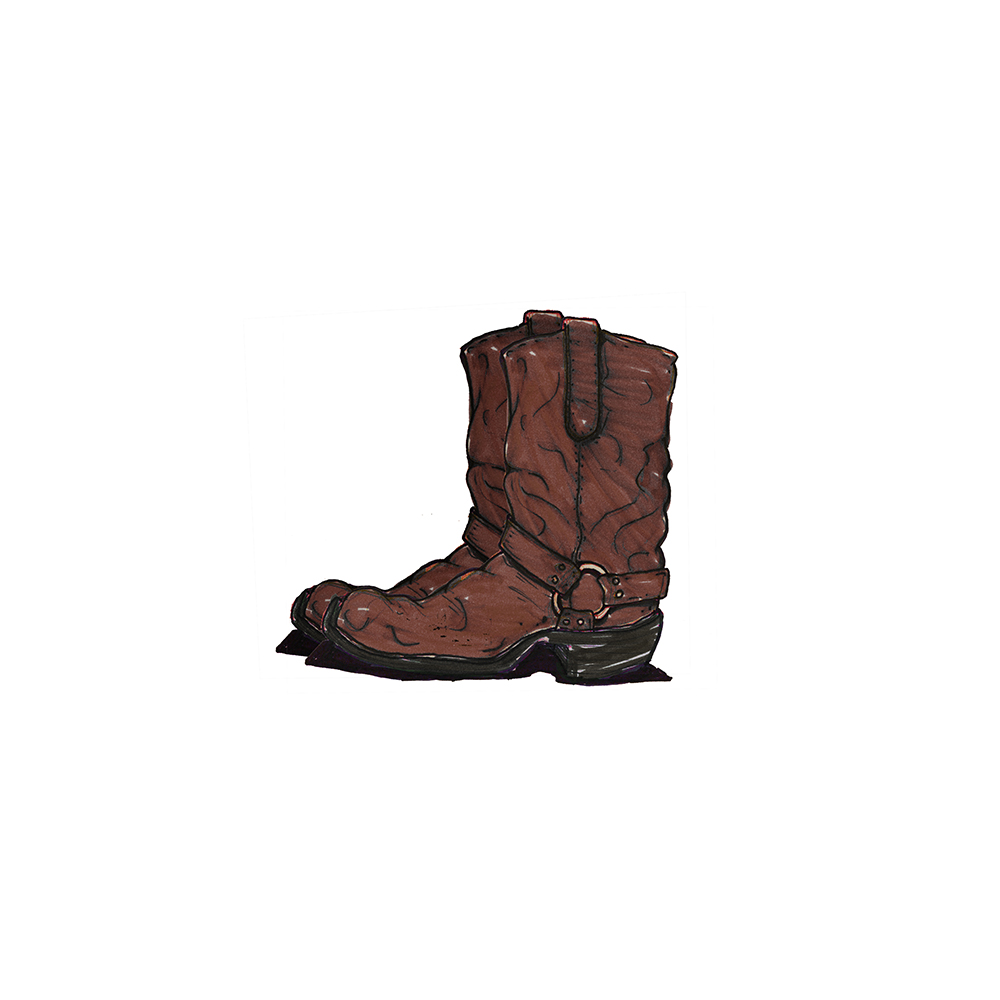 Austin - 2/18 - Classic Boots
Corey - 2/17 - Grandfather's Theology #3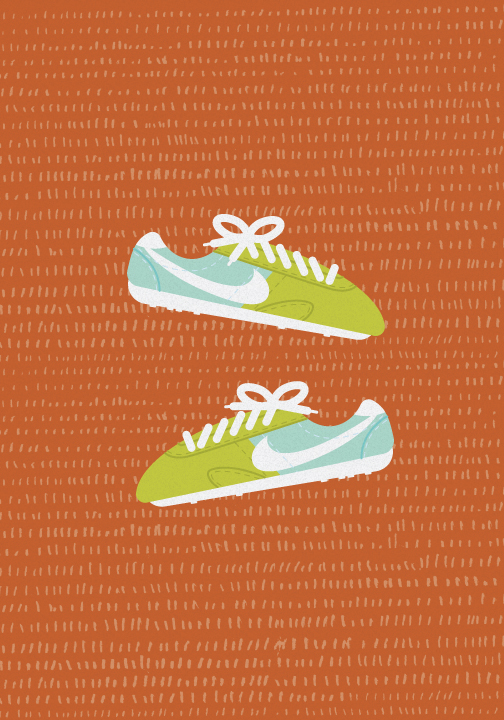 Emily - 2/17 - Nike Pre Montreal Racer Shoes
Corey - 2/16 - Grandfather's Theology #2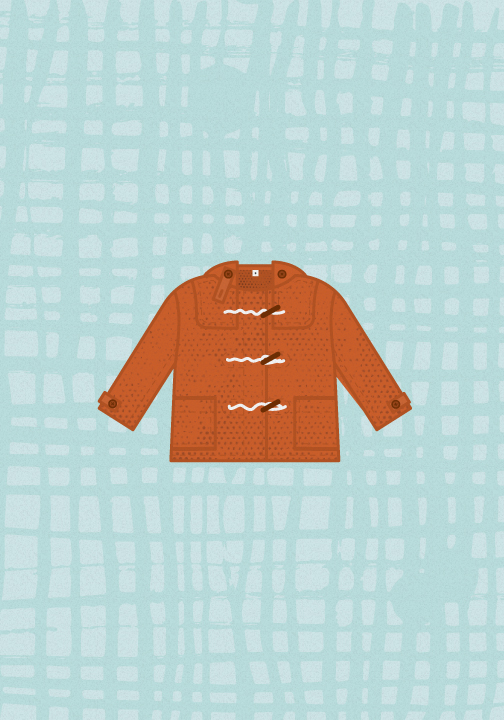 Emily - 2/16 - Muji Coat
Corey - 2/15 - Grandfather's Theology #1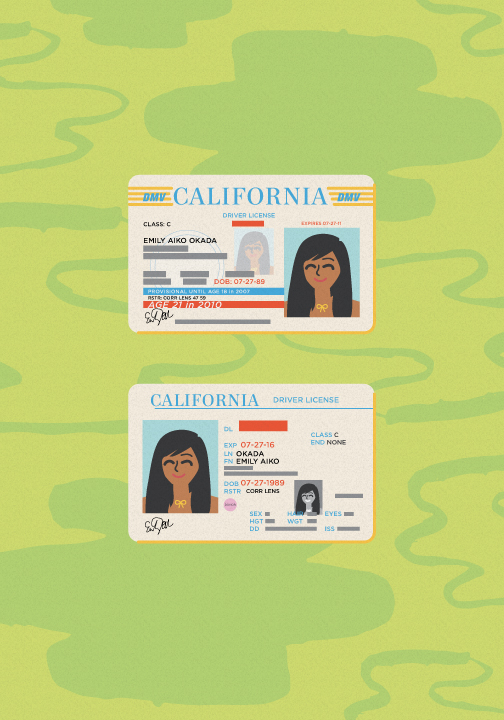 Emily - 2/15 - Driver's Licenses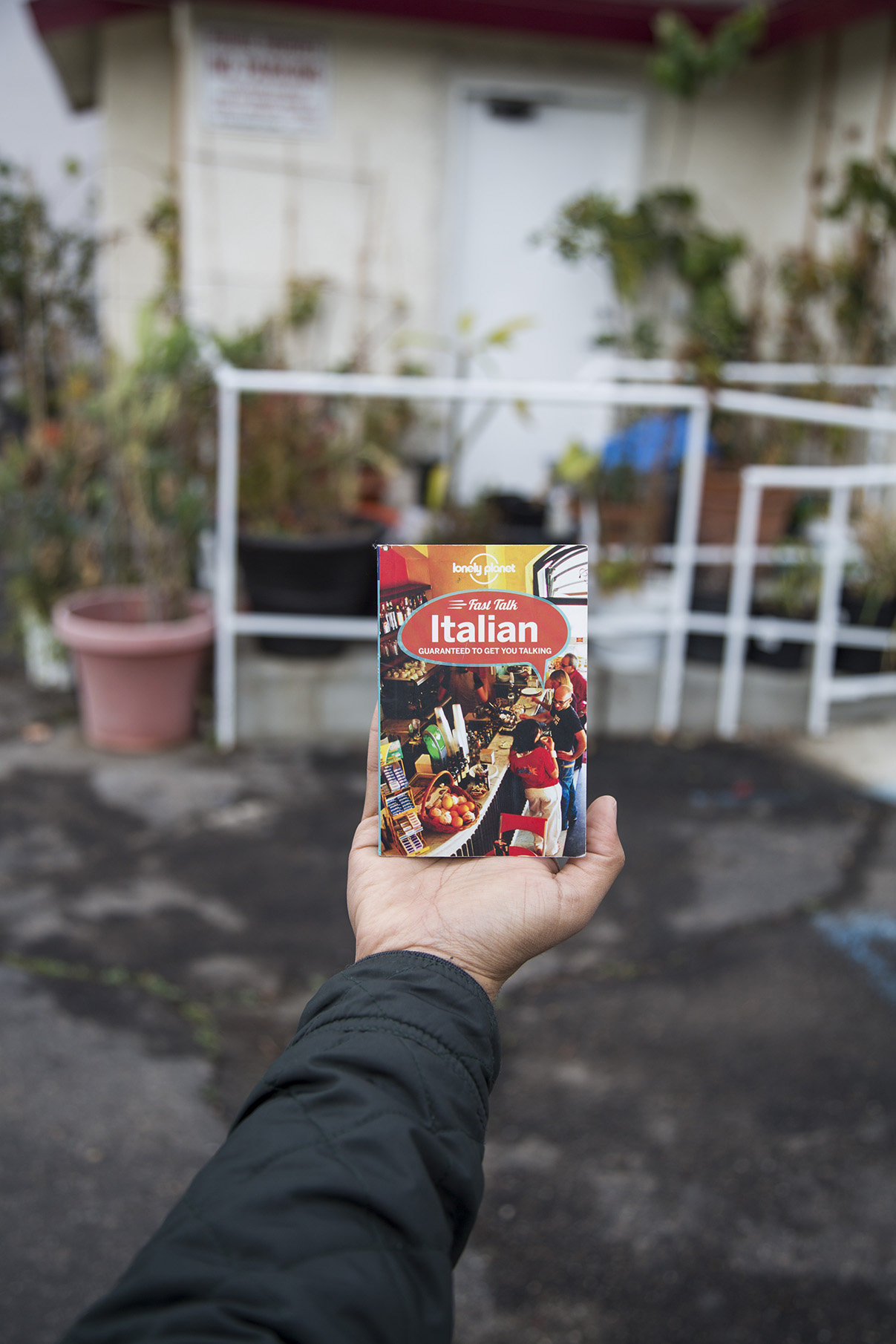 Corey - 2/14 - Fast Talk Italian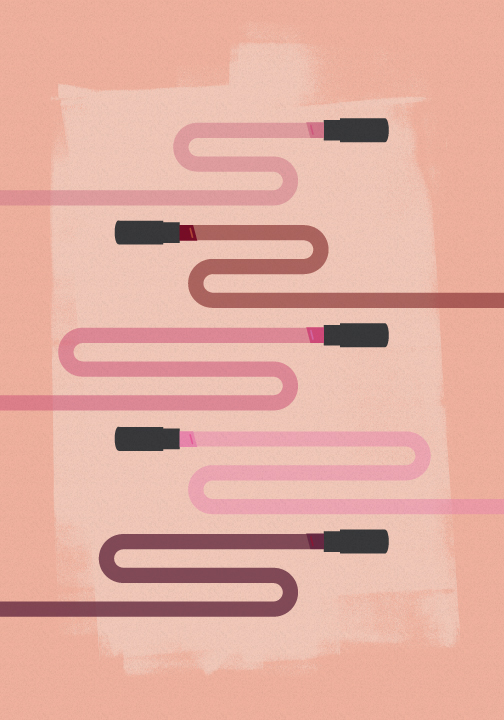 Emily - 2/14 - Lipstick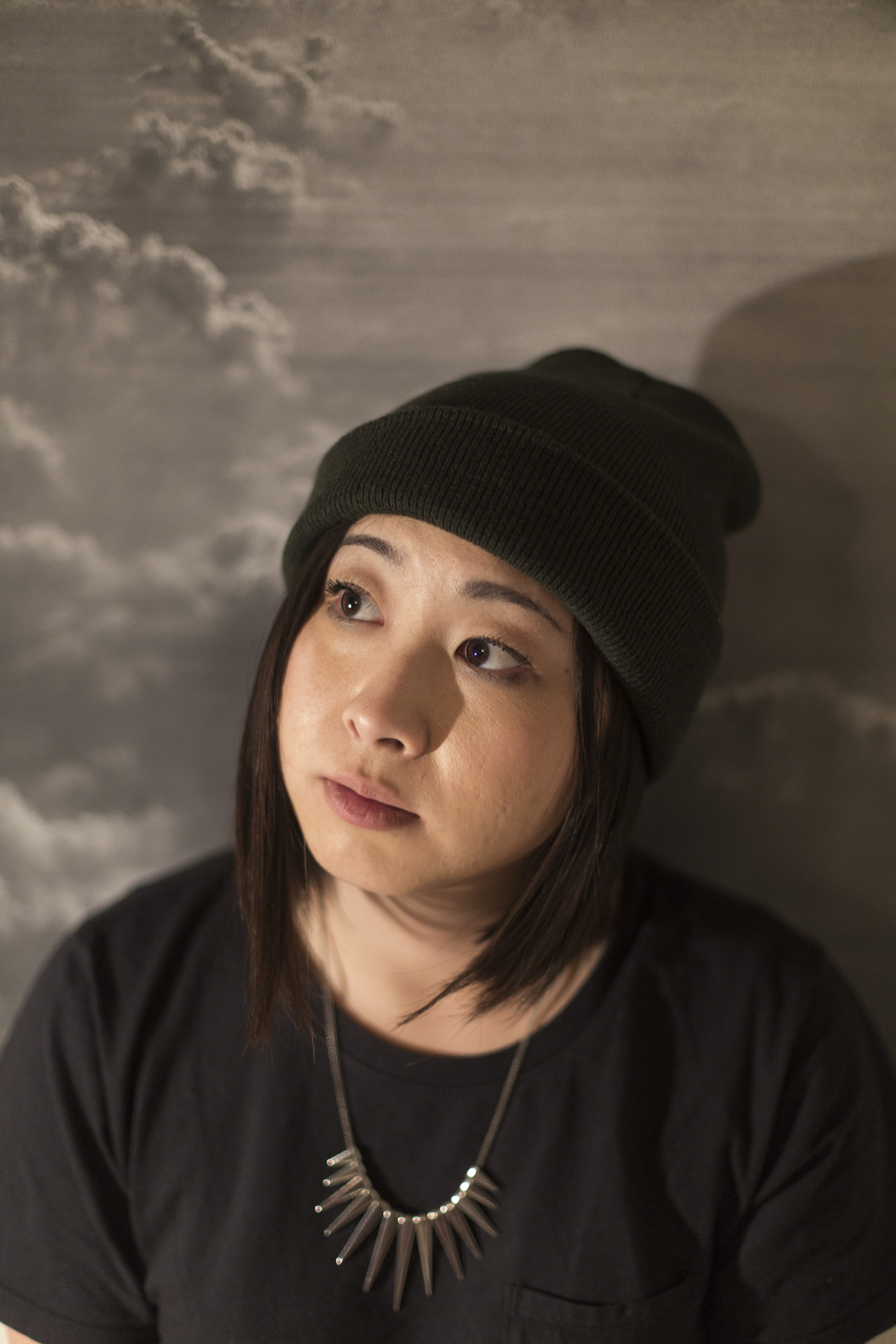 Corey - 2/13 - Brown Beanie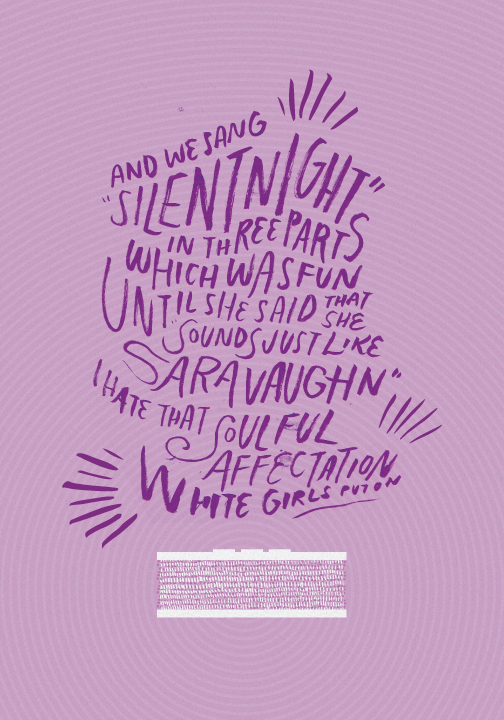 Emily - 2/13 - White Mini Jambox
Corey - 2/12 - Apple Sync Cable w/Wall Adapter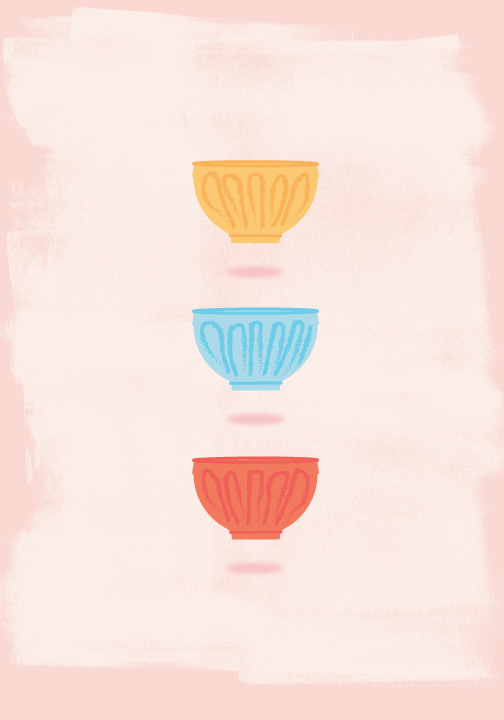 Emily - 2/12 - Anthropologie Bowls
Corey - 2/11 - iPhone 6, Tumi iPhone case, and Apple ear-buds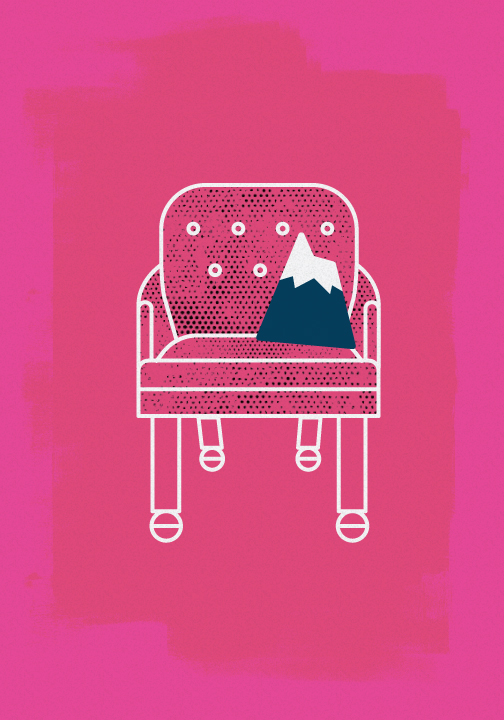 Emily - 2/11 - Couch and Mountain Pillow
Corey - 2/10 - Analog Windbreaker Jacket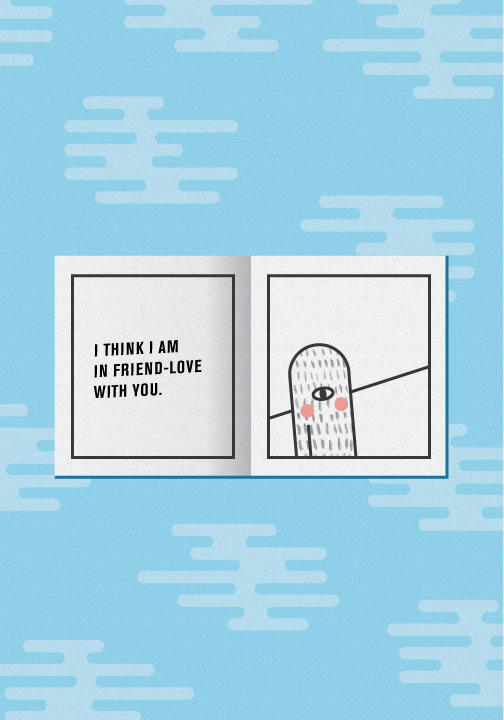 Emily - 2/10 - I Think I am in Friend Love With You
Corey - 2/9 - Another Plaid Button-up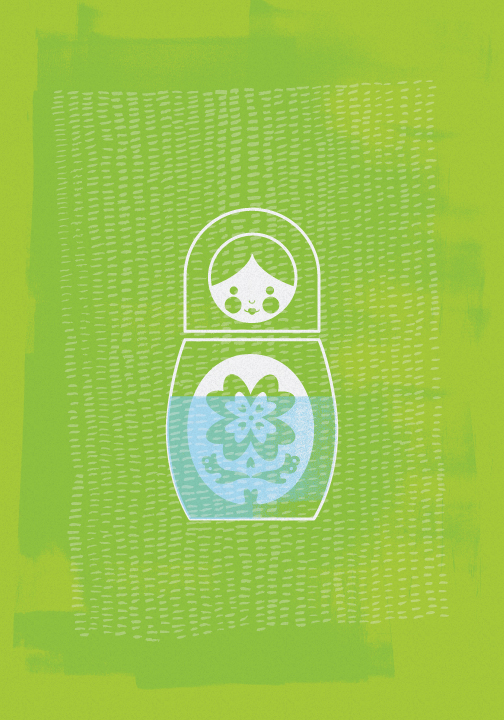 Emily - 2/9 - Matryoshka Carafe
Corey - 2/8 - Throw Pillow
Emily - 2/8 - Mickey Mouse Tee
Corey - 2/7 - White Dress Shirt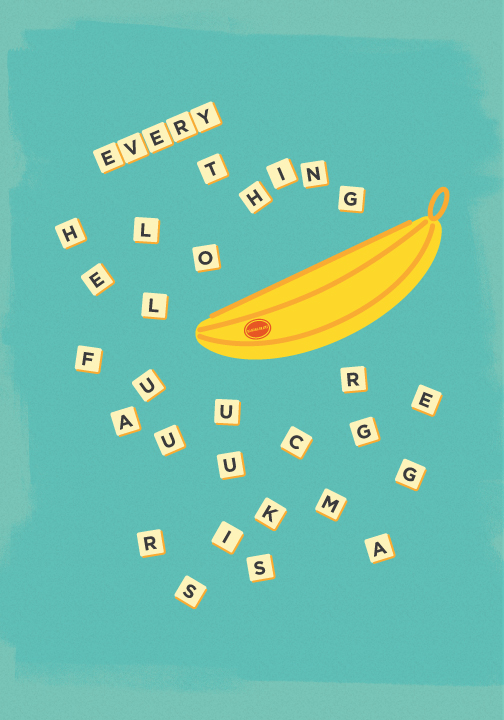 Emily - 2/7 - Bananagrams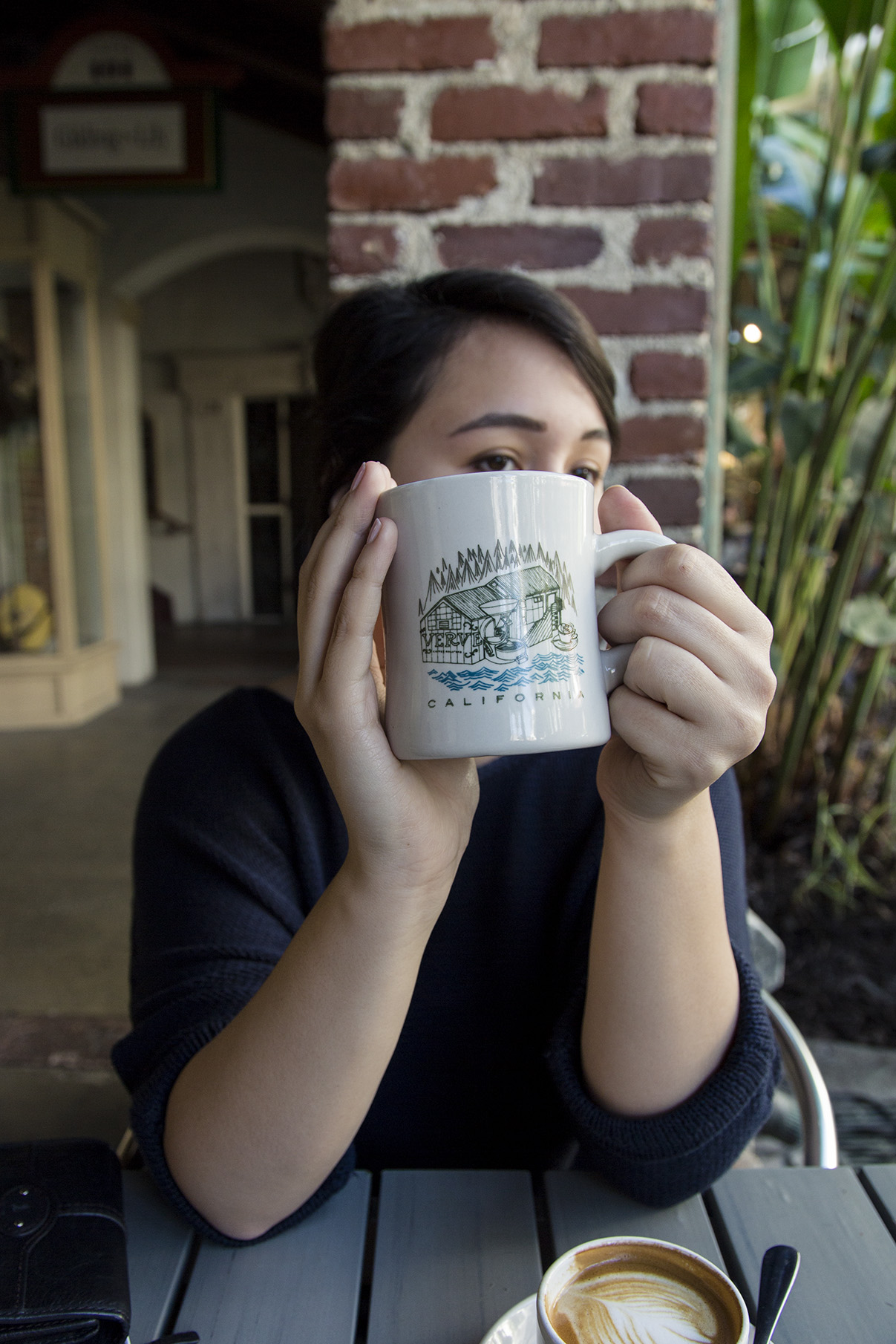 Corey - 2/6 - Verve Coffee Mug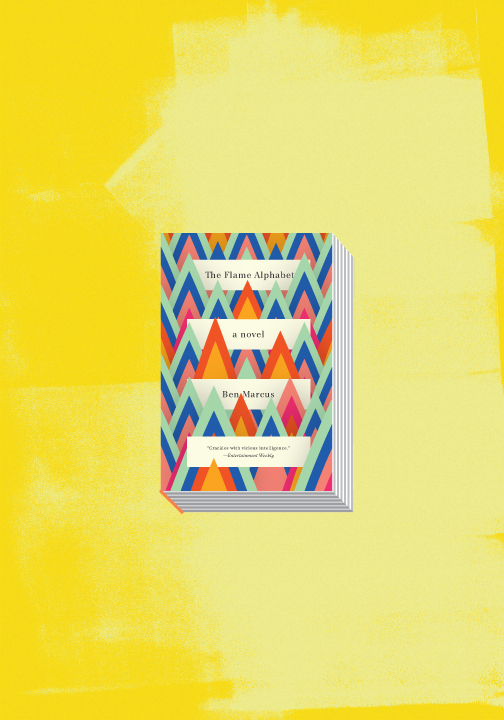 Emily - 2/6 - The Flame Alphabet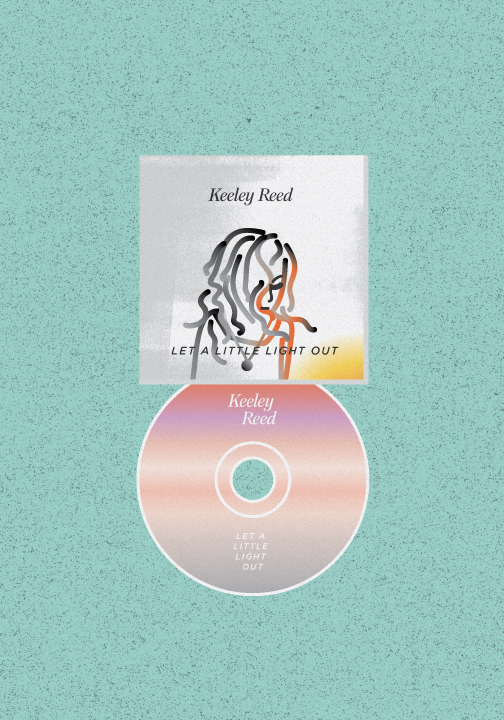 Emily - 2/5 - Keeley Reed EP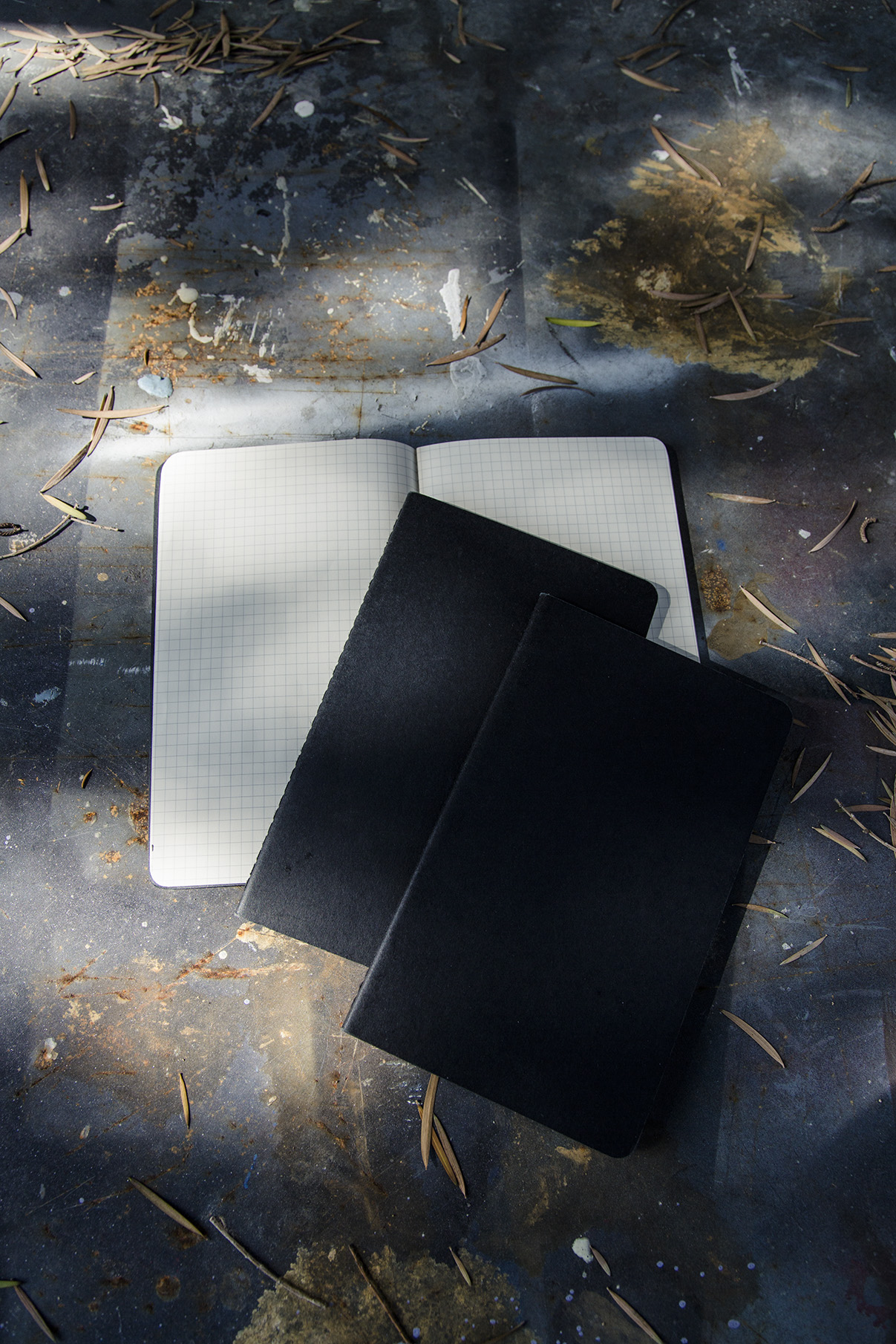 Corey - 2/5 - Three Grid Moleskin Notebooks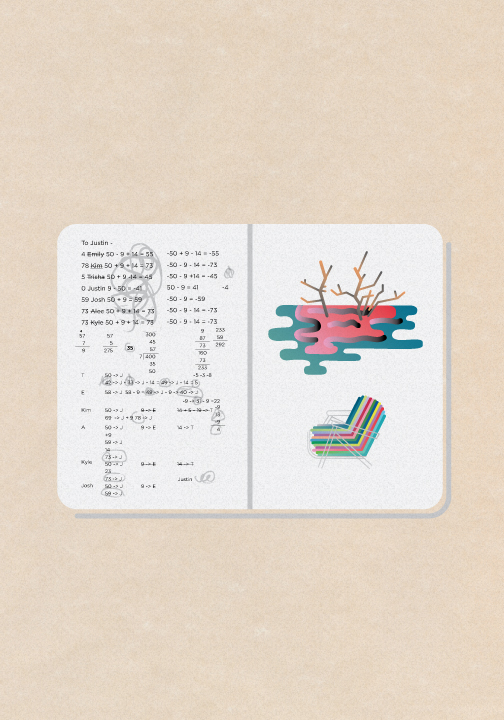 Emily - 2/4 - #organiccamping Moleskine
Corey - 2/4 - Stainless Steel Flatware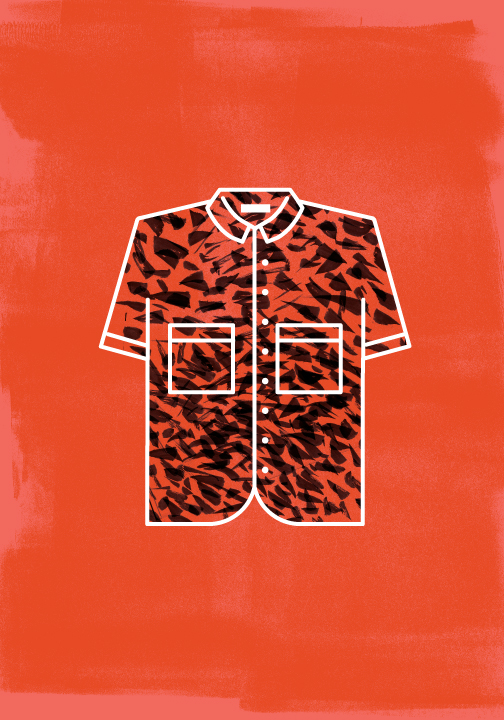 Emily - 2/3 - Red Splatter Shirt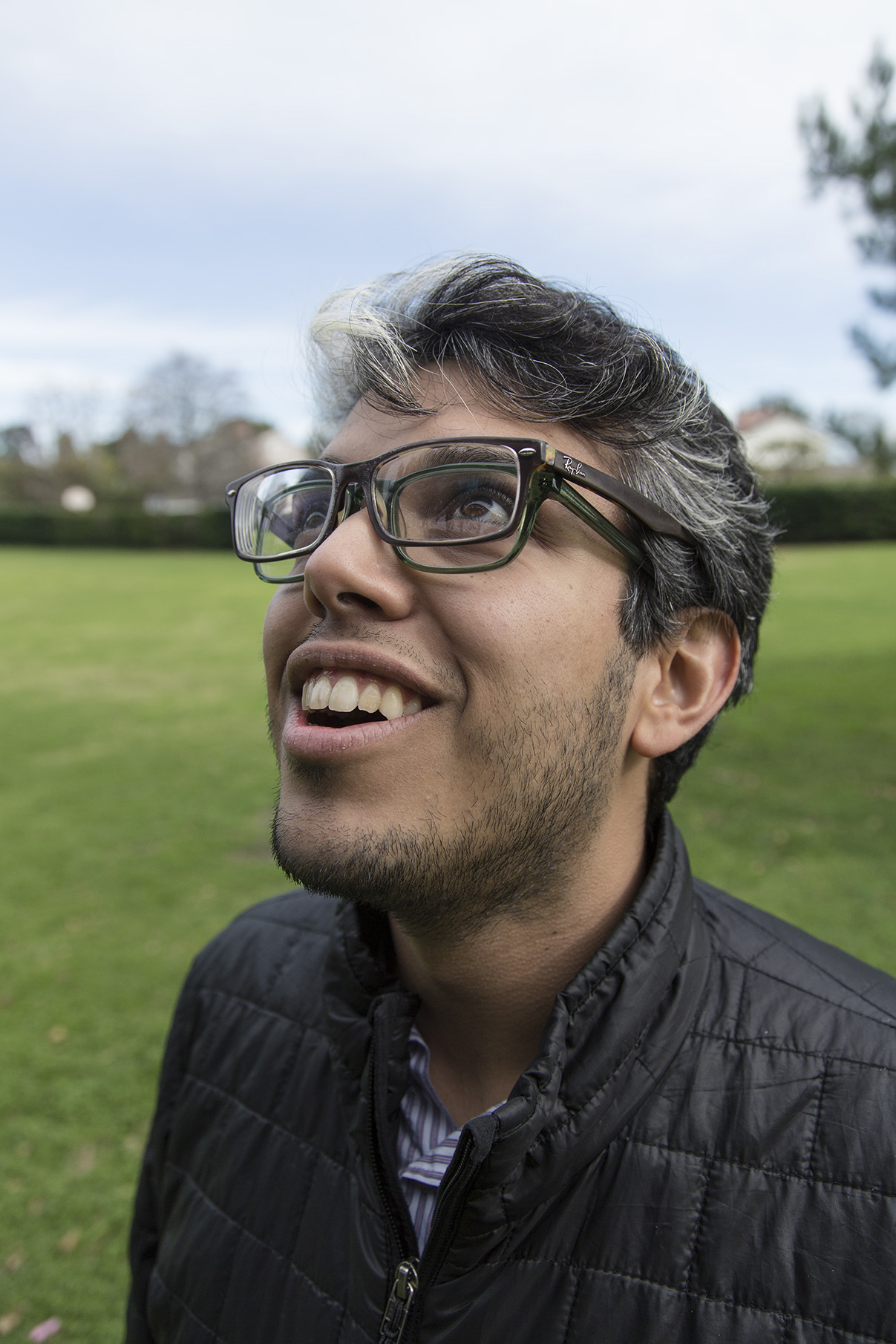 Corey - 2/3 - Glasses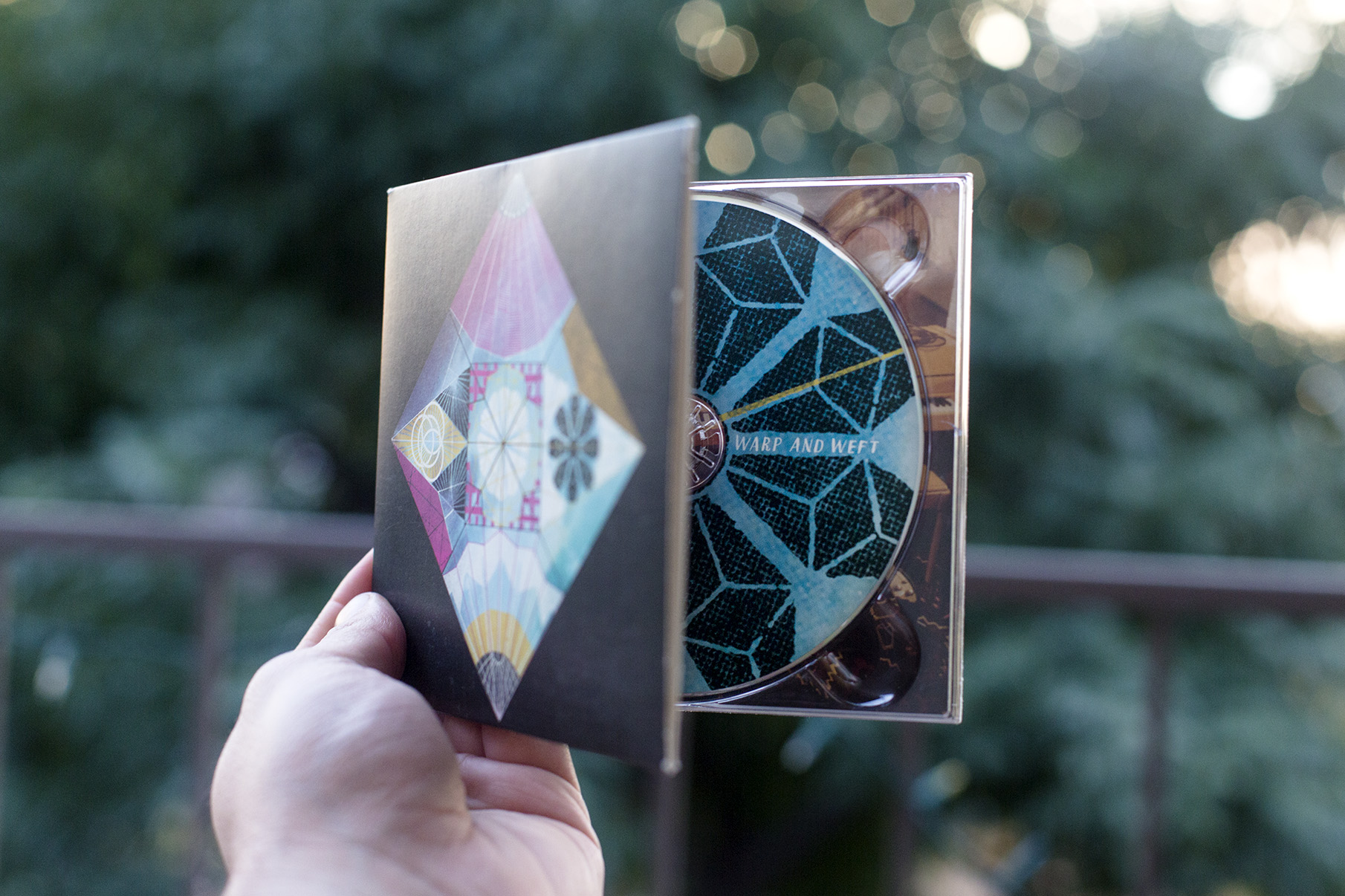 Corey - 2/2 - Warp and Weft, Laura Veirs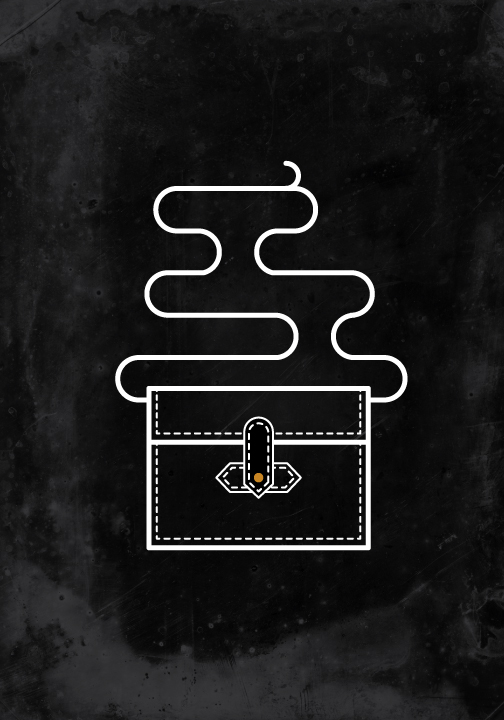 2/2 - Madewell Bag
Corey - 2/1 - Flannery O'Connor, The Complete Stories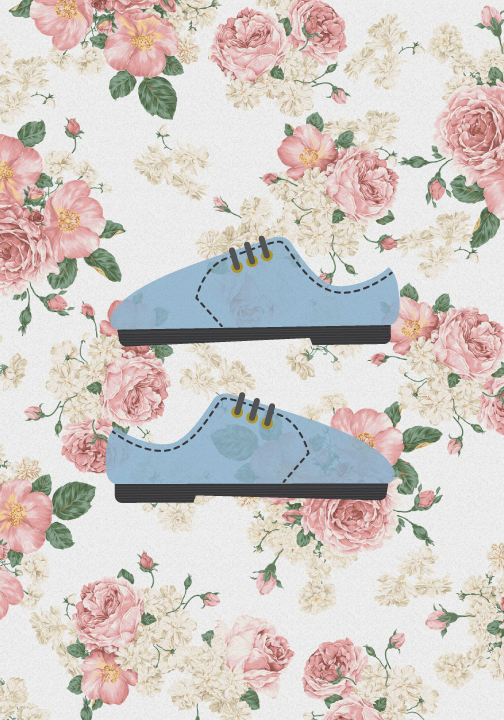 Emily - 2/1 - Floral Doc Martens
Corey - 2/28 - Jewish Illustration of Noah's Ark
This is a prized possession - a gifted illustration of Noah's Ark, from my dear friend Linnea Lebreton. She sent it to me during her time serving in Israel.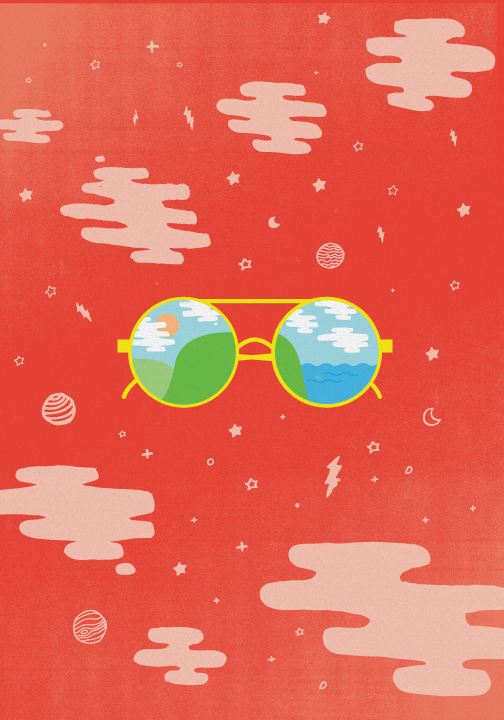 Emily - 2/28 - Circle Glasses
I don't wear these much, anymore, but they used to be my favorite. Made by Wildfox.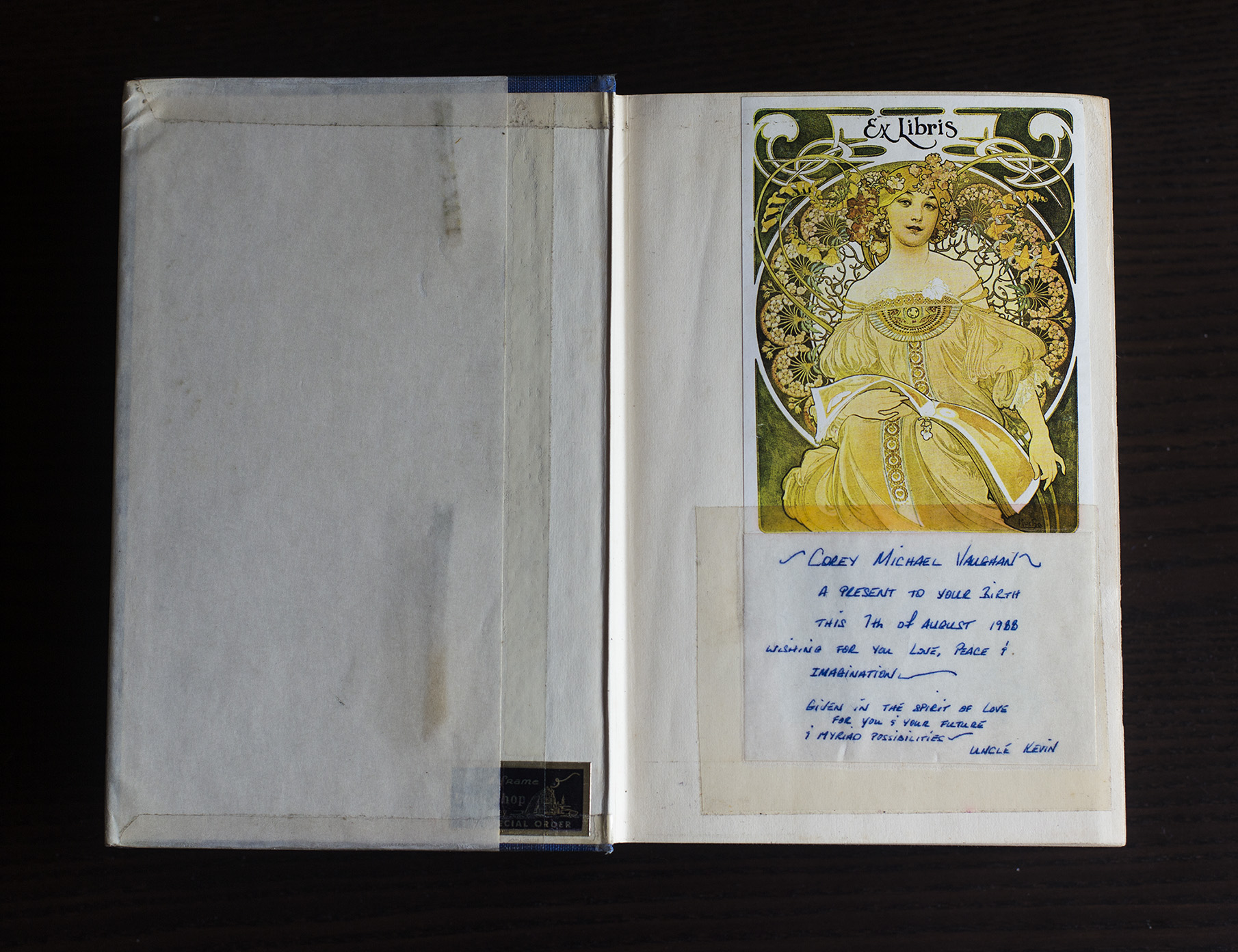 Corey - 2/27 - The Complete Works of Lewis Carroll
My Uncle Kevin gave me this book a month after my birth. He was right to assume that I would be one to imagine and think and read and create. Thanks to my Uncle for fostering creativity in my life!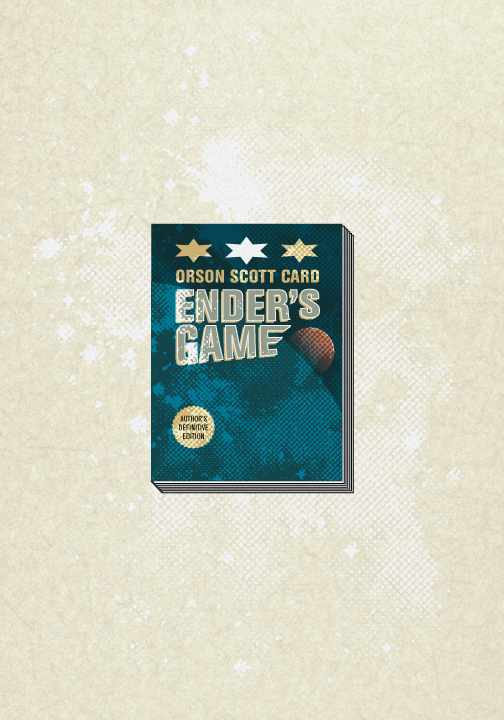 Emily - 2/27 - Ender's Game
Great book that I read way too late in life.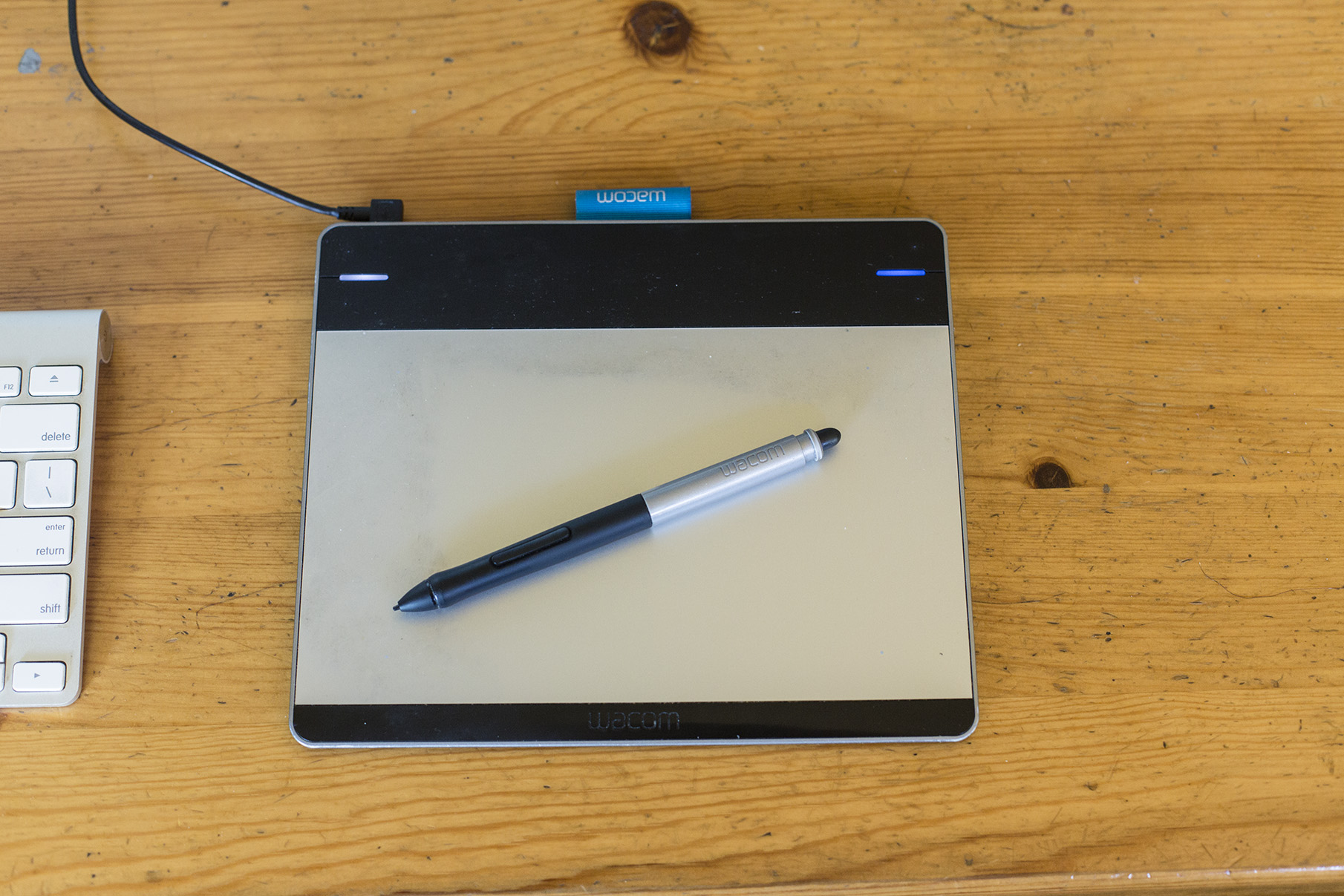 Corey - 2/26 - Wacom Intous Pen + Touch Tablet
Used every day, as seen by the weird wear and tear.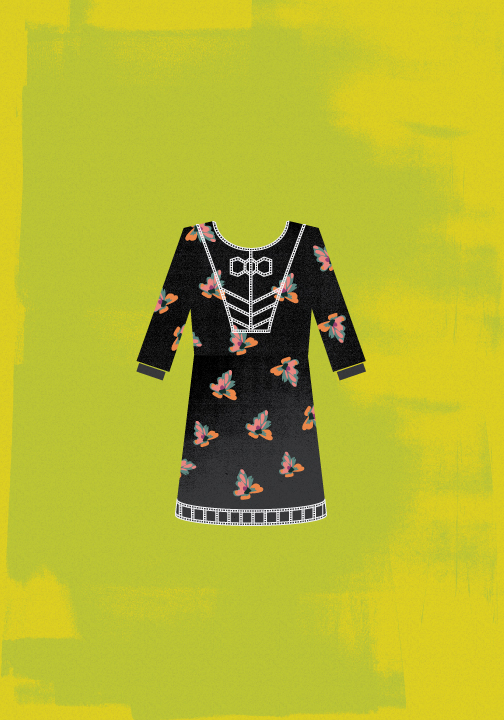 Emily - 2/26 - Dress
Not sure what color it is, but I've had it forever.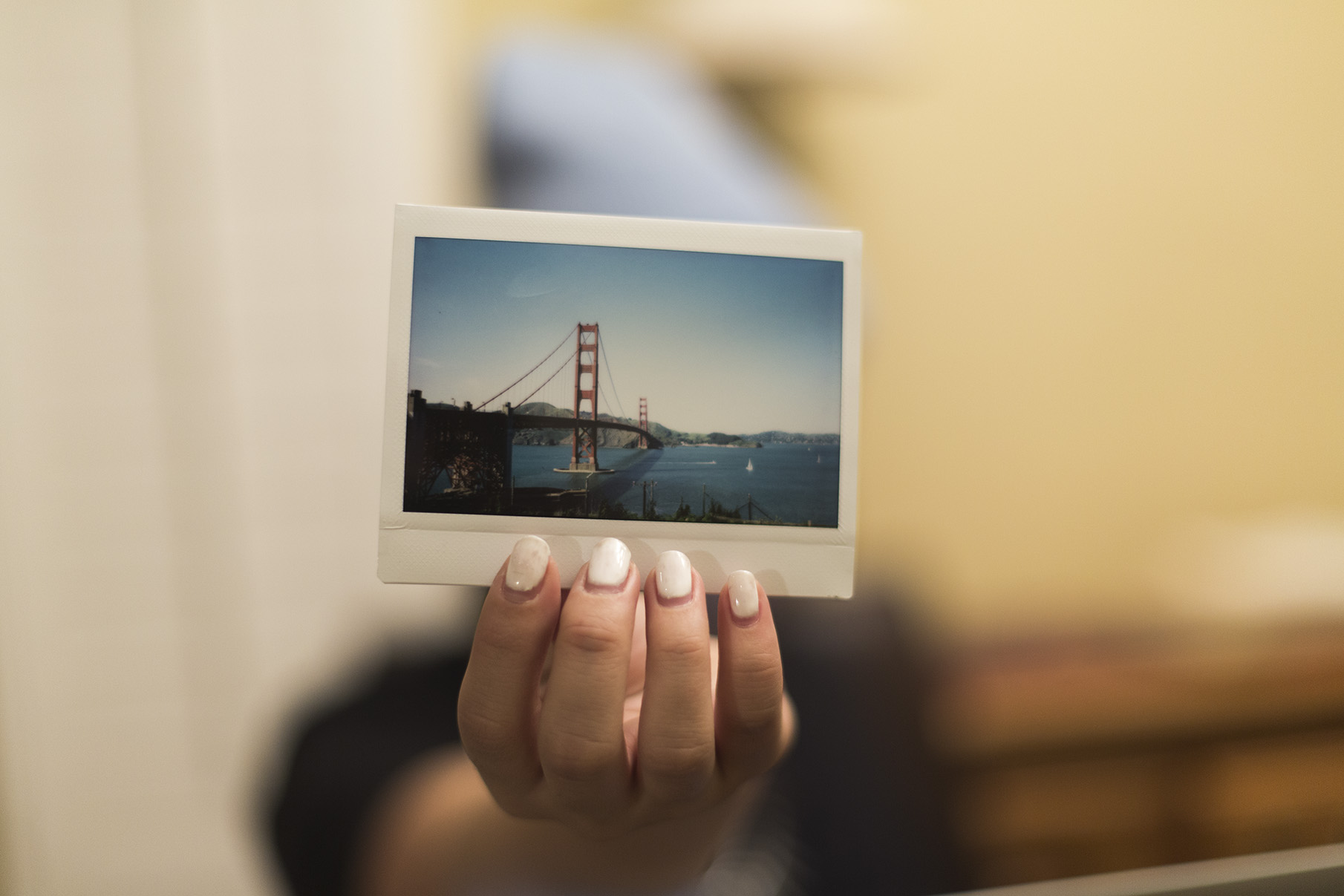 Corey - 2/25 - Fujifilm Instax, Golden Gate Bridge
One of many instant photos; this one I took at the Golden Gate Bridge during a road trip with my friend Chris. He lives in Ohio now, so it's nice to have an image like this serve as a memory for good times.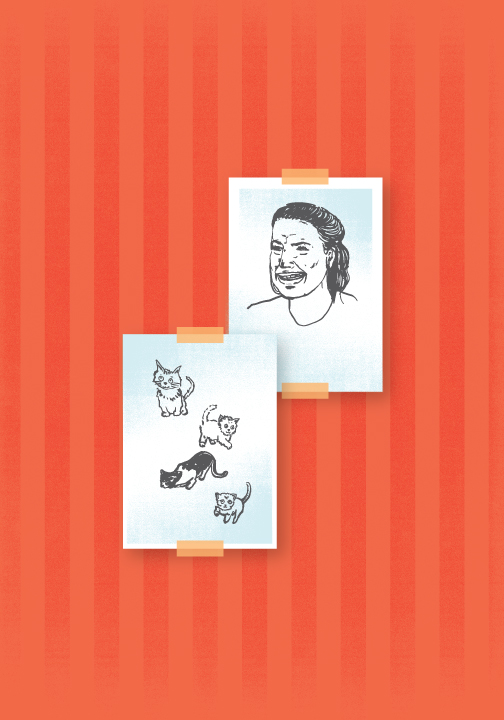 Emily - 2/25 - Sketchbook Scraps
These random pages from previous projects are now proudly displayed on my bedroom walls. The cats were from a Biola Mag illustration, and the crying girl is Tierra from Sean's season of The Bachelor, for when I made some Bachelor-themed Valentine's Day cards.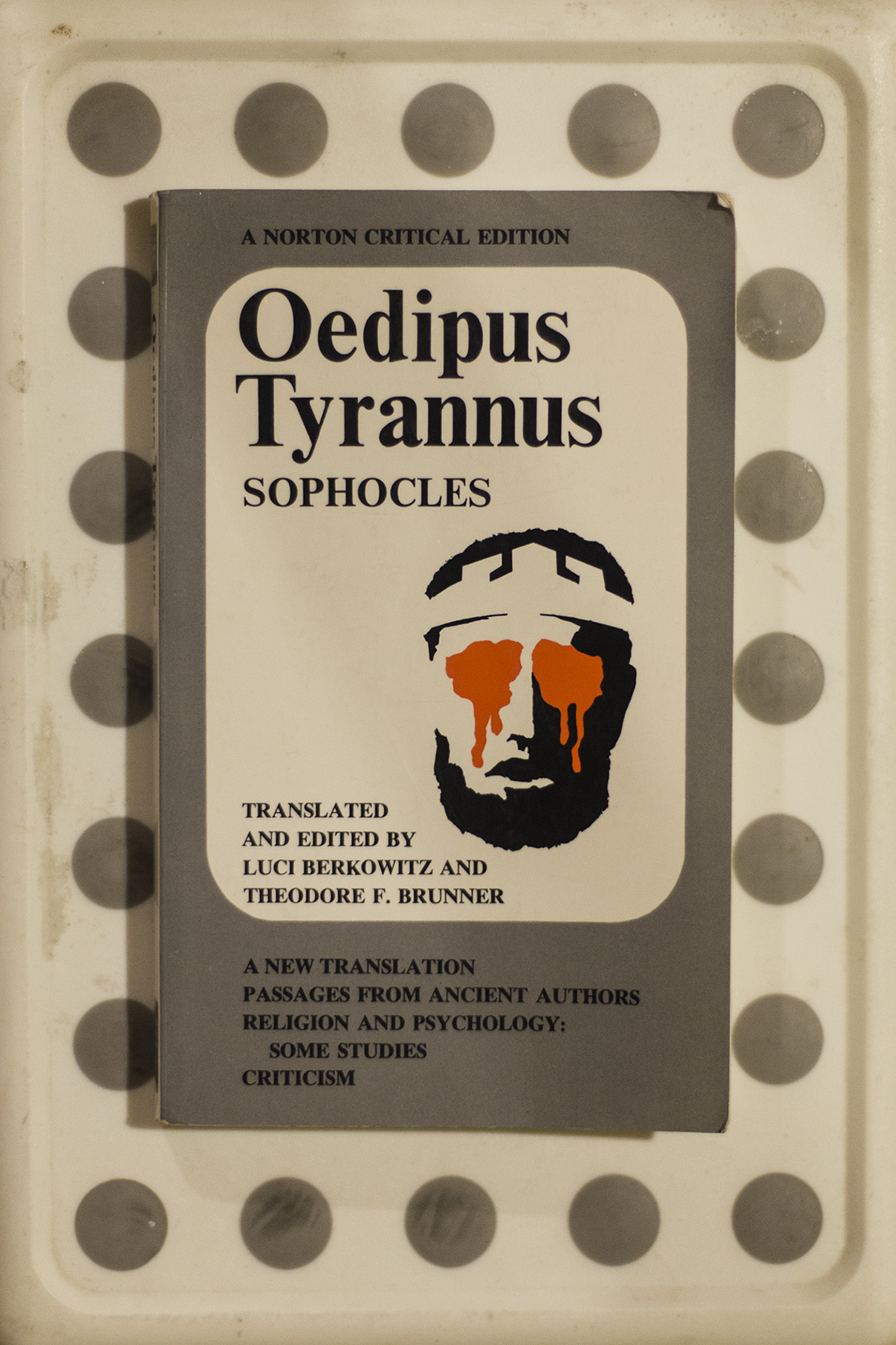 Corey - 2/24 - Oedipus Tyrannus, by Sophocles
"You have eyes, Oedipus, and do not see your own destruction. You have eyes, and do not see what lives with you."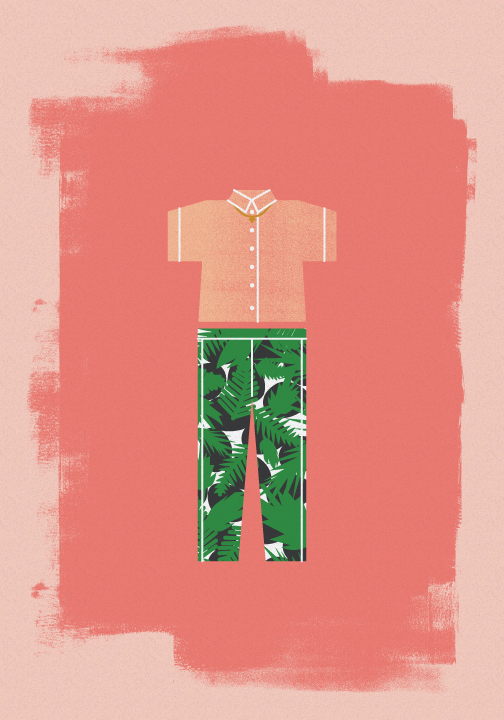 Emily - 2/24 - Crazy Pants
These insane pants are from Zara, and I've only worn them 3 times because I have to be feeling a certain way to rock them.
Corey - 2/23 - Autographed Bright Morning Stars album, by The Wailing' Jennys
"And every broken arrow, every hardened smile, every foolish gamble and every lonely mile will bring you to your knees and closer to the reason."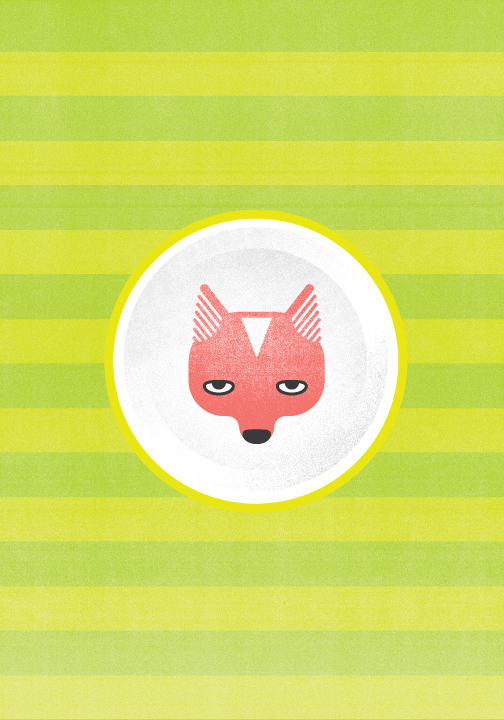 Emily - 2/23 - Fox Bowl
I made this at a Color-Me-Mine type place on a cousin/sister day. He's sarcastic looking and the perfect size for giant salads.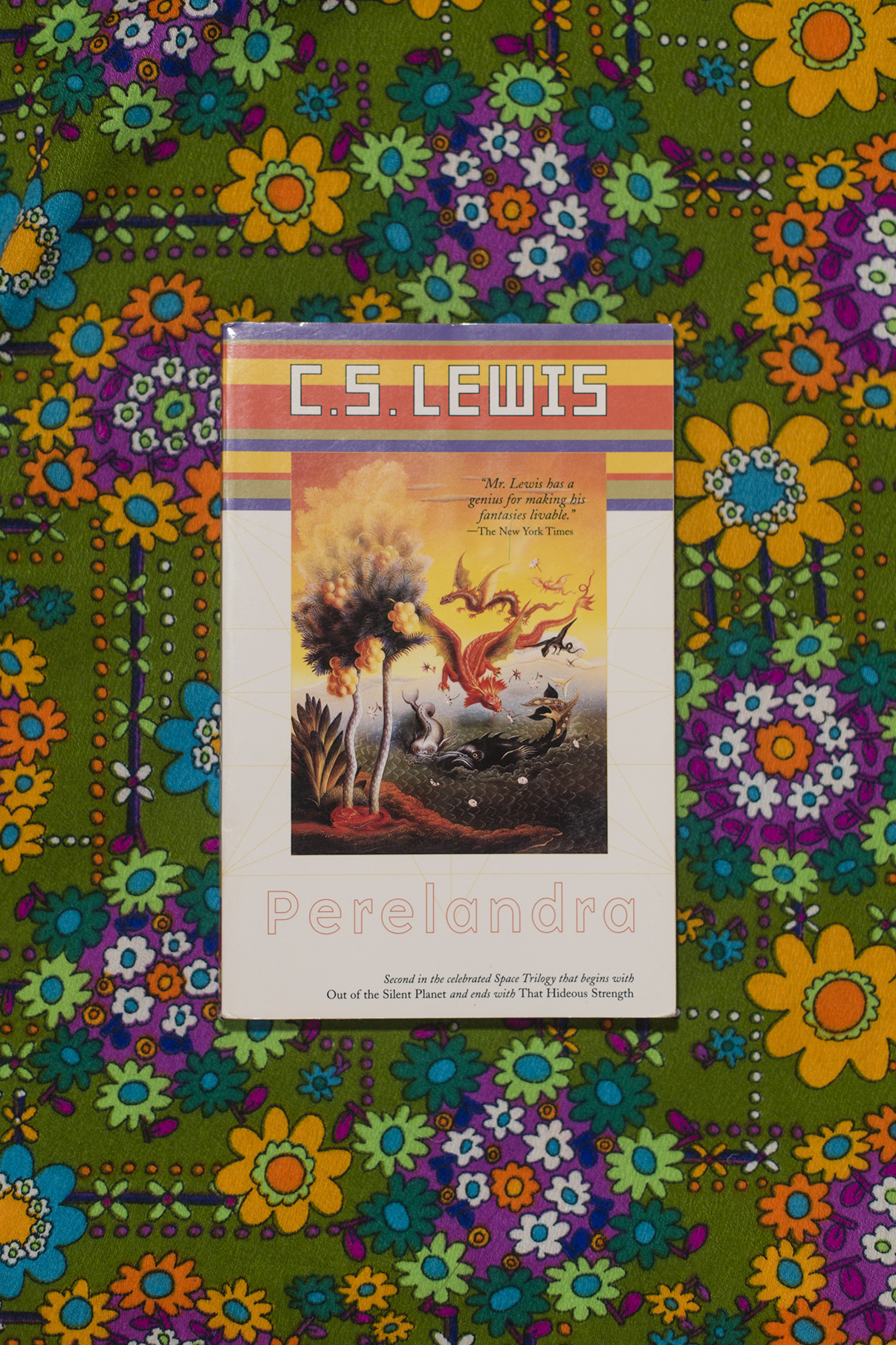 Corey - 2/22 - Perelandra, by C.S. Lewis
"'Something has fallen out of Deep Heaven,' said the Lady."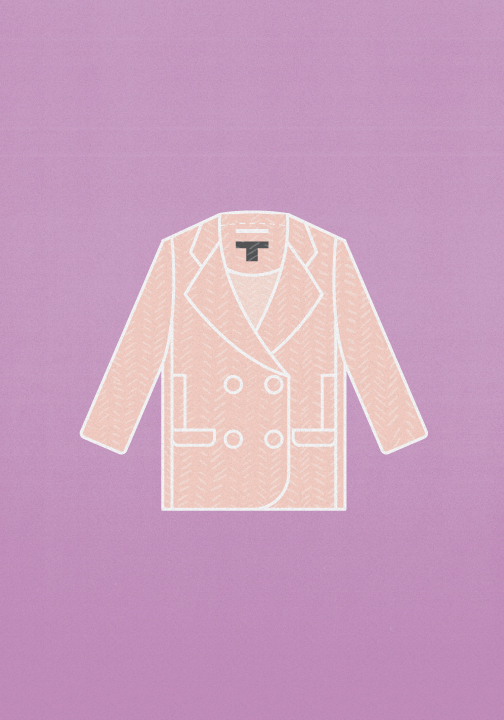 Emily - 2/22 - Pink Fluffy Coat
Wearing this to my friend Tim's wedding today! It's poofy and pink and huge.
Corey - 2/21 - Shaving Kit
Here are my various shaving tools. I don't use them much these days.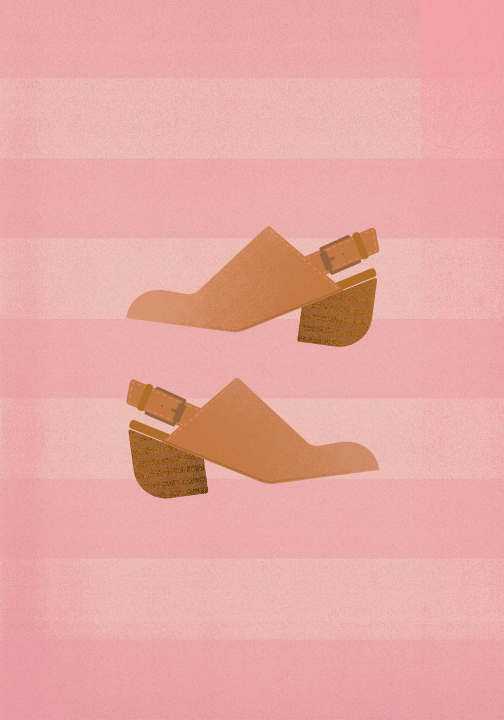 Emily - 2/21 - Jeffrey Campbell Heels
My other favorite pair of shoes that I wear too much! They go with everything.
Corey - 2/20 - Toothbrush + Tiki Mug
Toothbrush is disposable, but I've had tiki mug for 13 years. I got it at Universal Studios; I don't remember how I got there, but that's definitely where I bought it. It's kind of gross but totally useful.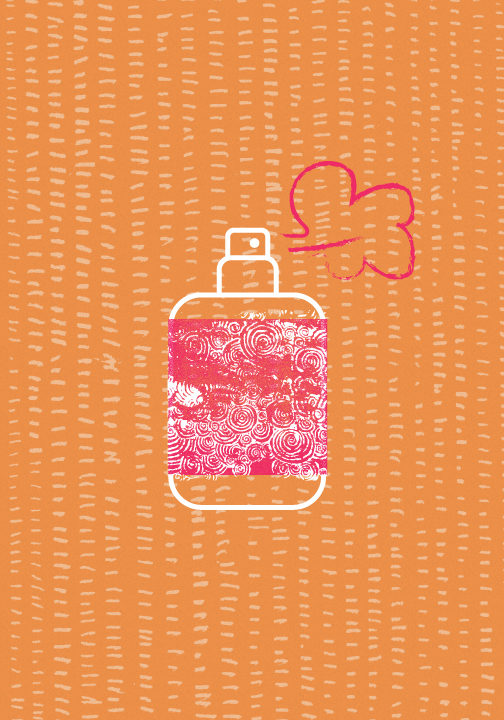 Emily - 2/20 - Perfume
L.A.M.B. brand. Smells like roses and magic, but fades too quickly.
Corey - 2/19 - Grandfather's Theology #5
This is the last image from this series. This book, Behold, He Cometh!, (by G. Campbell Morgan, published 1912) belonged to my grandfather's mother, Audrey Mount. There aren't many notes inside the pages of this book, other than a few pencil squiggles here and there. There is, however, a small sheet from "Calvary Baptist Church", with options for "registration and commitment".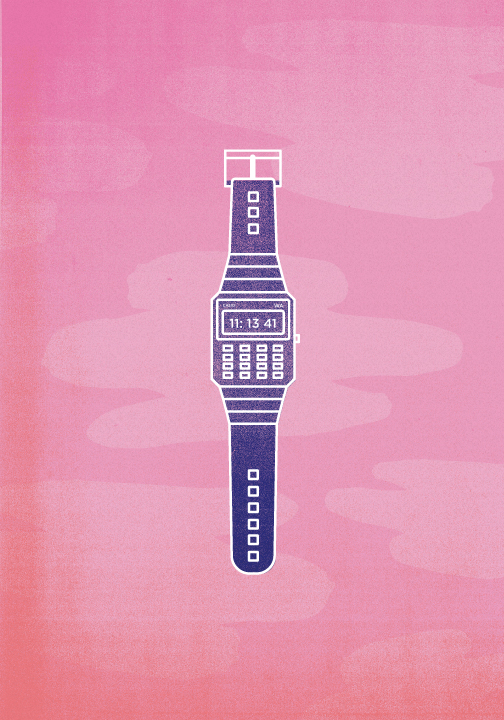 Emily - 2/19 - Casio Calculator Watch
Stylish and practical.
Corey - 2/18 - Grandfather's Theology #4
Found this copy of Good News for the Modern Man with my grandmother's (Wilma Mount's) name written on the inside cover. I think my grandfather gave her this copy; my uncle says he remembers getting the same book from his father in the early 70's (with a matching handwritten step-by-step contract for the "master plan" written inside the back cover). The book came with a bonus newspaper clipping about the "smutty little pieces" you find in the depths of Scripture.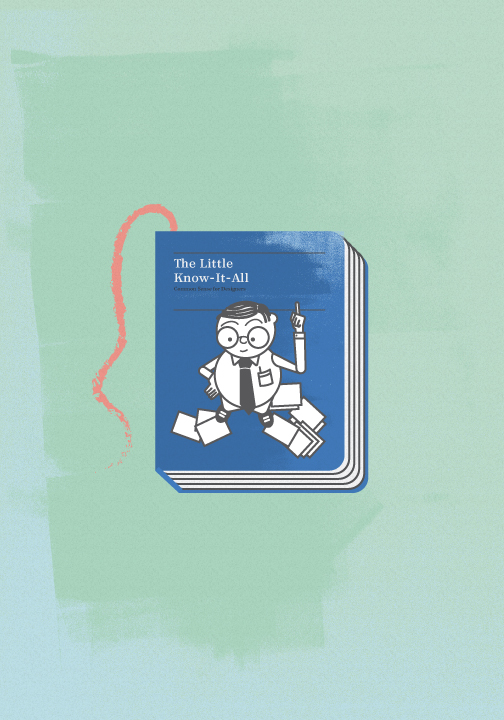 Emily - 2/18 - The Little Know-It-All
Got this book during college, because Daniel Chang (design prof and great human) recommended it... but I have to admit, I've never read it.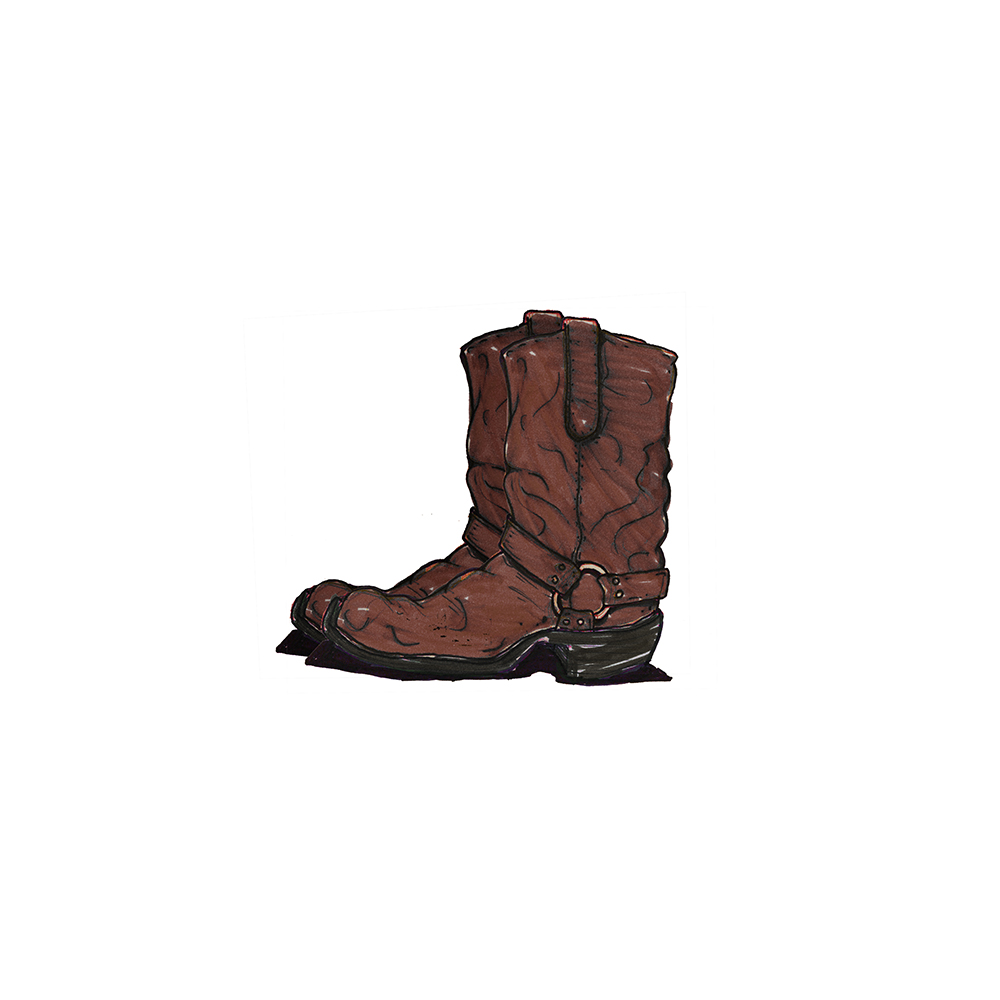 Austin - 2/18 - Classic Boots
I've been wearing Durango RD594s since 2007. Tried, true and affordable.
Corey - 2/17 - Grandfather's Theology #3
This Interlinear Greek-English New Testament was a birthday gift to my grandfather from his parents (my great-grandfather Mike and great-grandmother Audrey). It was published by Zondervan 1956.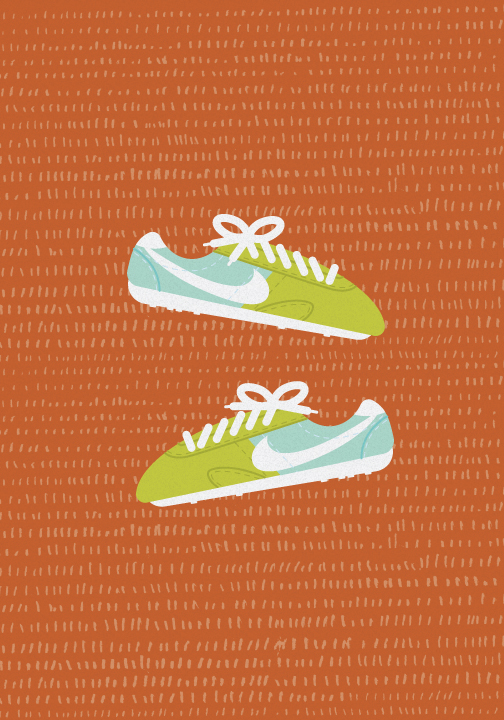 Emily - 2/17 - Nike Pre Montreal Racer Shoes
I actually went running today for the first time in months.
Corey - 2/16 - Grandfather's Theology #2
Another keeper from the pile of family books. This is A New Introduction To Greek, by Alston Chase and Henry Phillips, Jr., published in 1951. My favorite note scribbled in the book: "5. Brief is the enjoyment of evil pleasure." Thanks Grandpa Gene.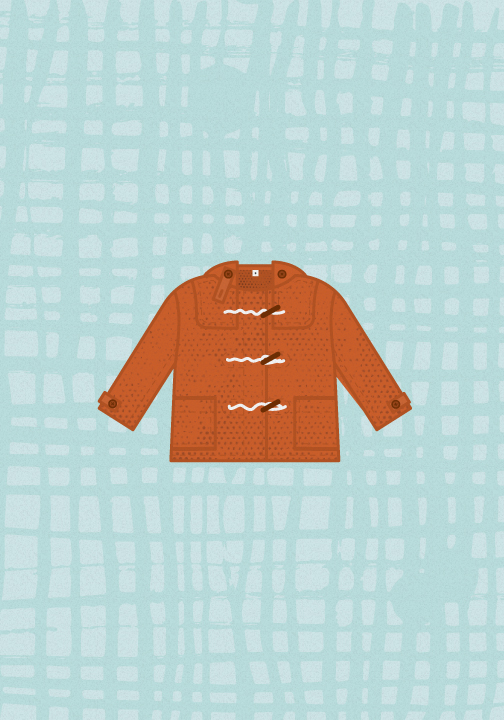 Emily - 2/16 - Muji Coat
Bought this at the Shibuya, Tokyo Muji store. Very Japanese, very Paddington Bear, very warm.
Corey - 2/15 - Grandfather's Theology #1
I just received a stack of books once owned by my grandfather, Gene Mount. This is The Book Of Revelation, Illustrated. Illustrated by Clarence Darkin in 1919.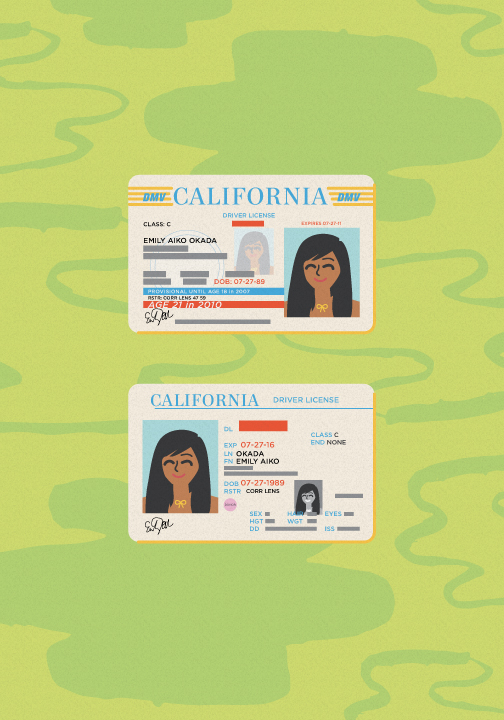 Emily - 2/15 - Driver's Licenses
My 15-year-old self is unrecognizable and super tan.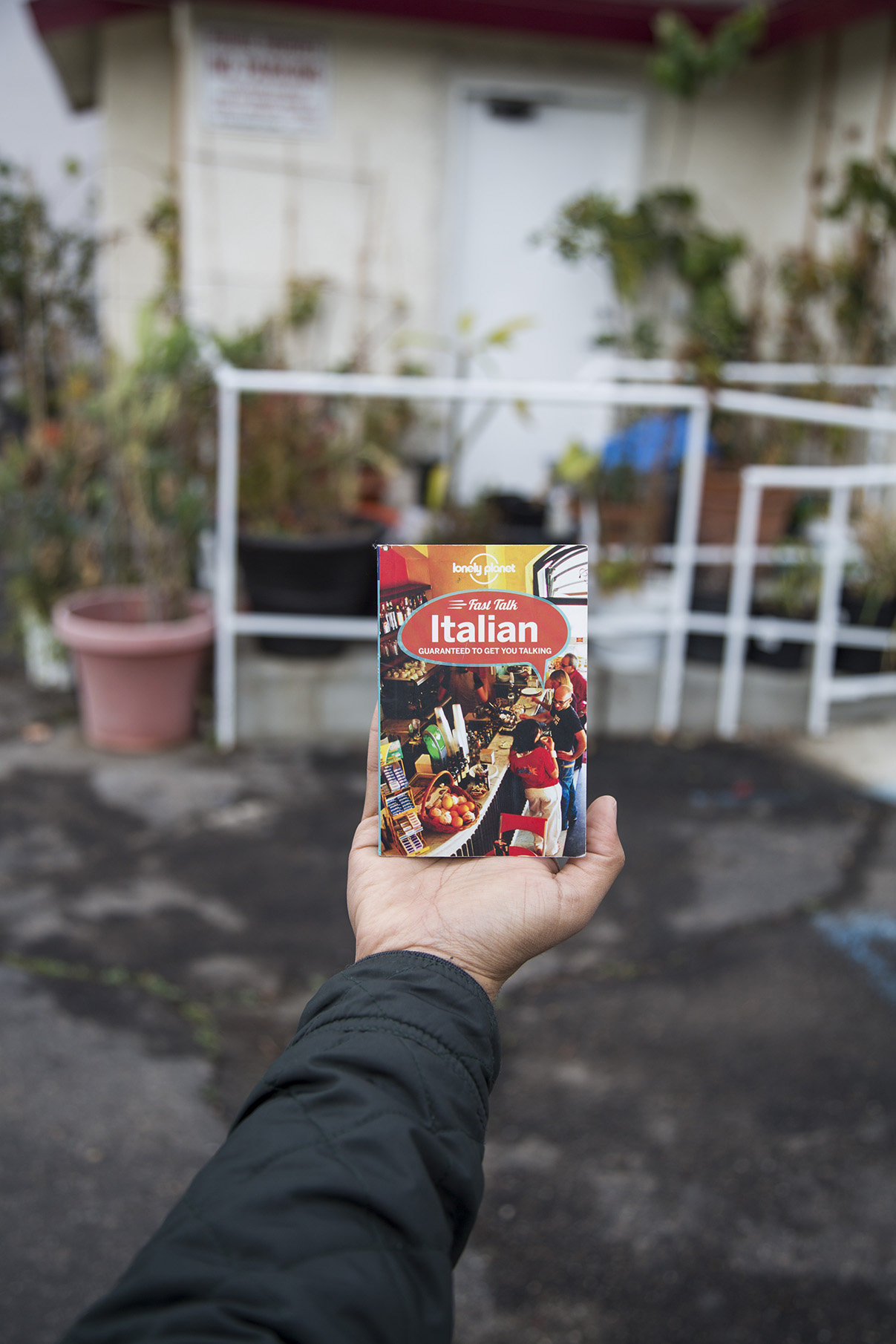 Corey - 2/14 - Fast Talk Italian
Italian, the most romantic of all the languages. I used this book for quick translations when I travelled to Italy last April.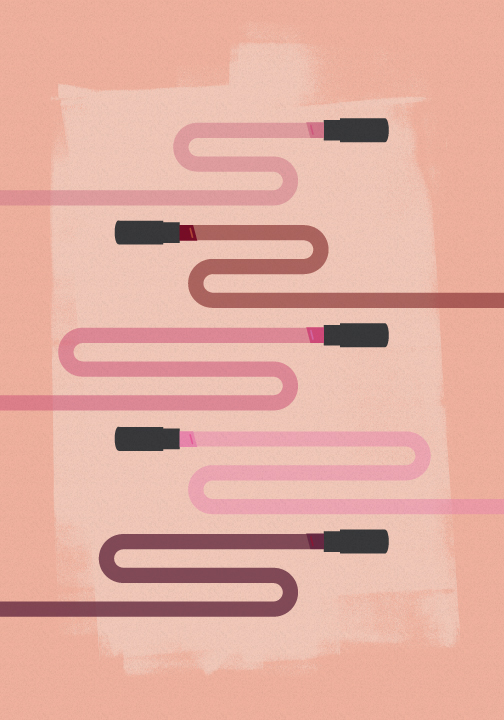 Emily - 2/14 - Lipstick
Happy Valentine's Day!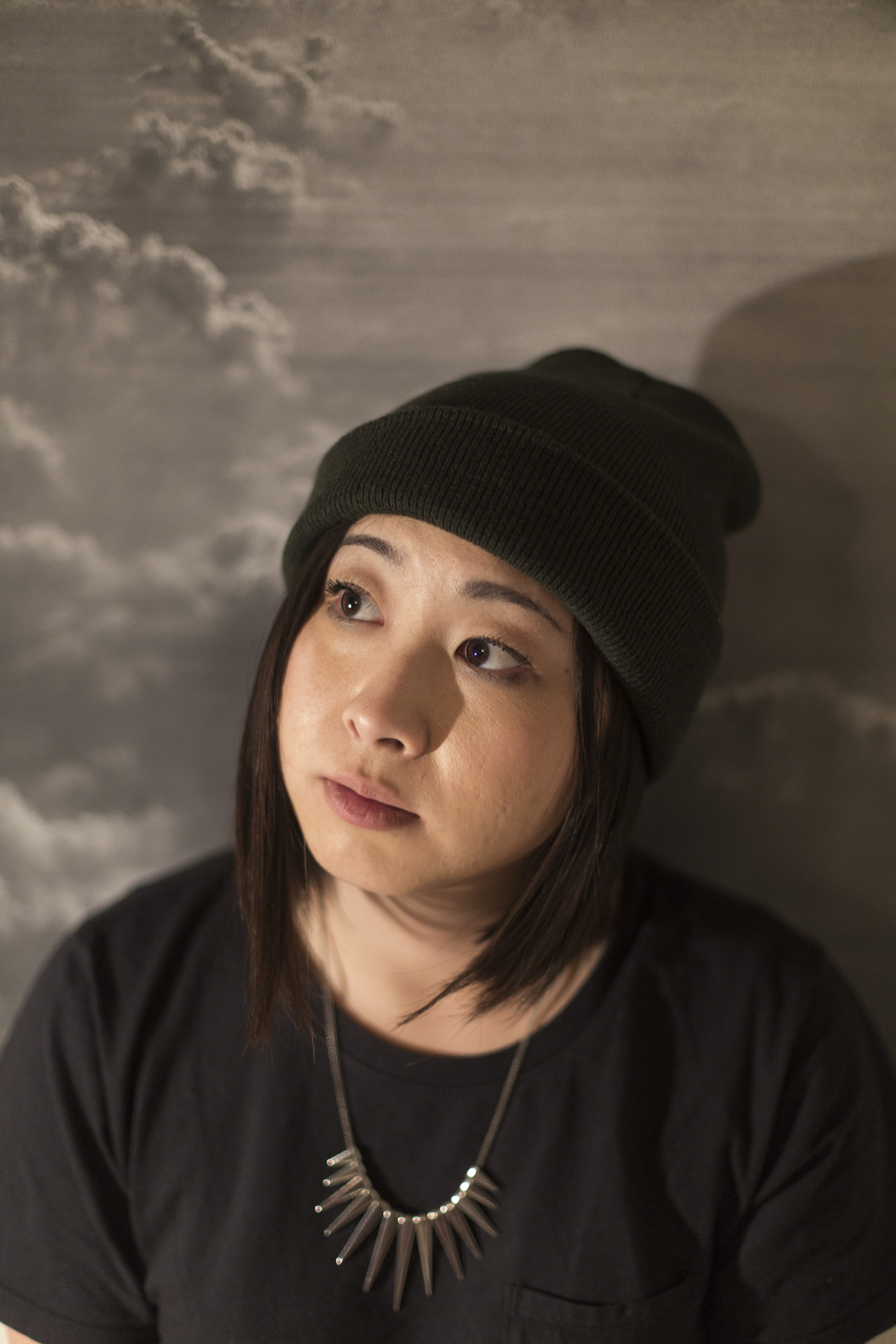 Corey - 2/13 - Brown Beanie
Thanks again to co-artist Emily for modeling another beanie. I received this beanie for Christmas just a few months ago.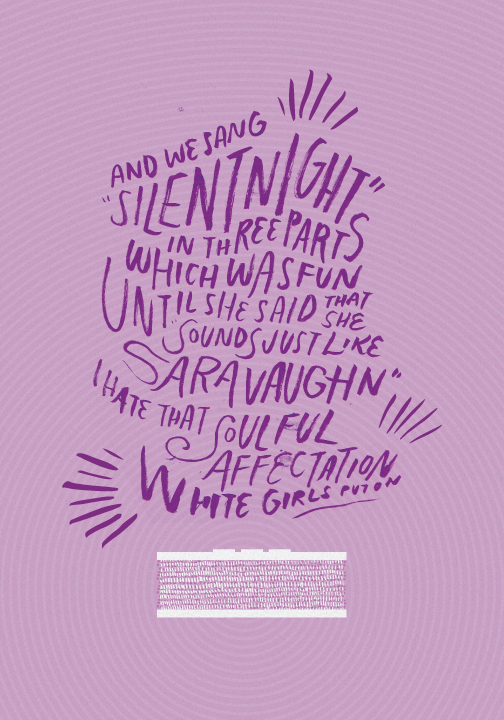 Emily - 2/13 - White Mini Jambox
I've been listening to the new Father John Misty record on repeat.
Corey - 2/12 - Apple Sync Cable w/Wall Adapter
I use this to charge my iPad and iPod Classic.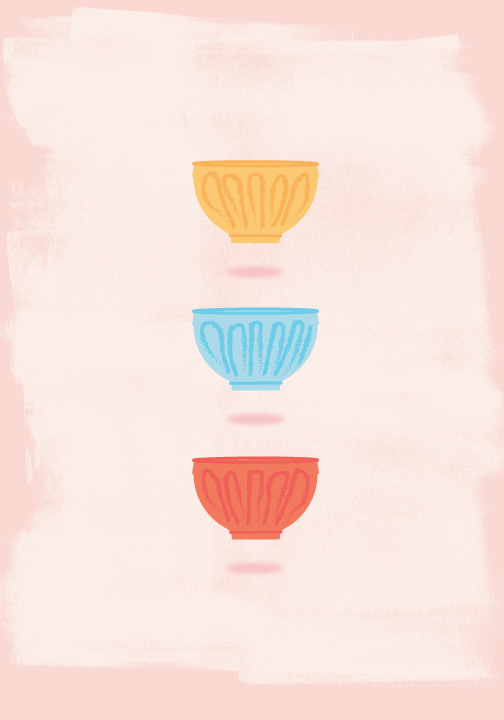 Emily - 2/12 - Anthropologie Bowls
Lovely gift from my cousin Rachel, for my 25th housewarming/birthday party.
Corey - 2/11 - iPhone 6, Tumi iPhone case, and Apple ear-buds
Mobile phone (designed by Apple), and portable earbuds (also designed by Apple), and mobile phone case (designed by Tumi; also the cheapest at Target). I use these, like, every day.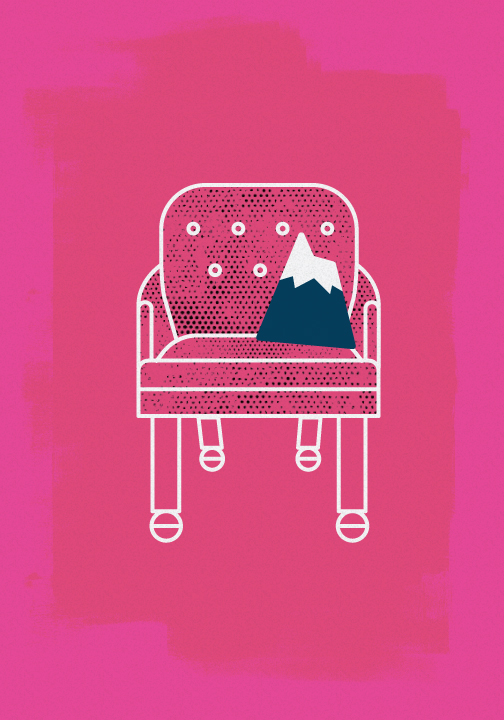 Emily - 2/11 - Couch and Mountain Pillow
This pink chair was originally from Saver's but is in great condition and has been with me for a few years now. My cousin Sara made the mountain pillow for me! It's great!
Corey - 2/10 - Analog Windbreaker Jacket
This brown jacket was purchased at a used clothing store for around $16.00. It's the nicest windbreaker I've ever owned.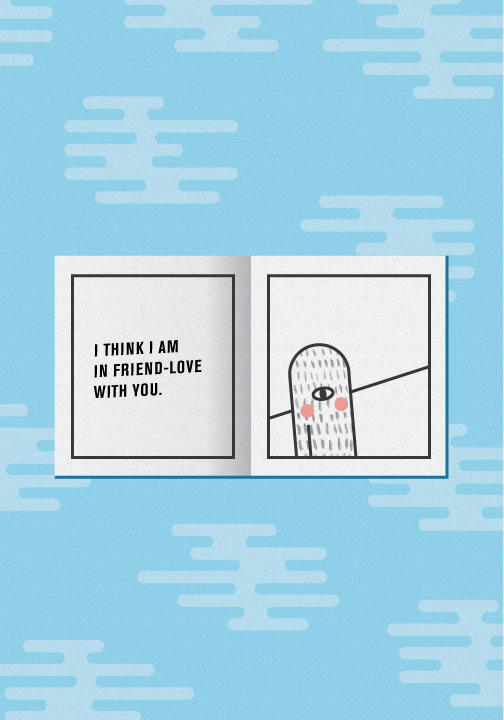 Emily - 2/10 - I Think I am in Friend Love With You
An adorable book that my friend Travis Dahlin gave to me when I moved to LA from Orange County.
Corey - 2/9 - Another Plaid Button-up
What can I say, I own lots of plaid shirts. This one is from the Forever 21 mens collection, which I never thought I'd say, and I actually really like the look. Thanks to Seth for modeling the shirt for me.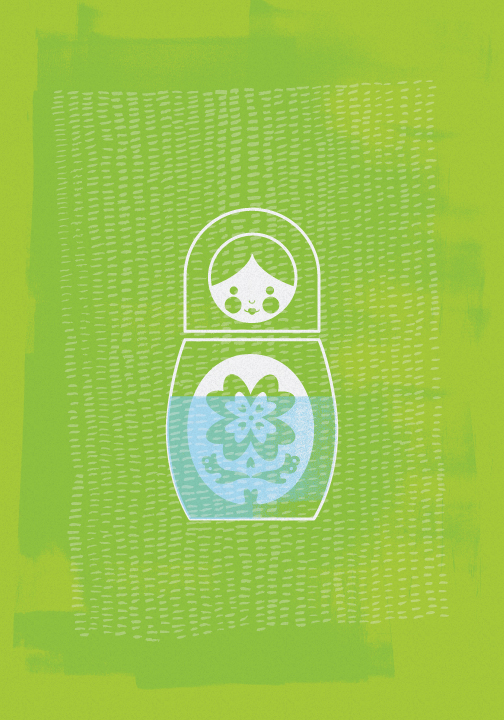 Emily - 2/9 - Matryoshka Carafe
Cute and hydrating.
Corey - 2/8 - Throw Pillow
This is my extra pillow for my bed in high school. It's stuck around a lot longer than I thought it would...
Emily - 2/8 - Mickey Mouse Tee
Corey - 2/7 - White Dress Shirt
Because every guy owns that white dress shirt. I don't wear this very often.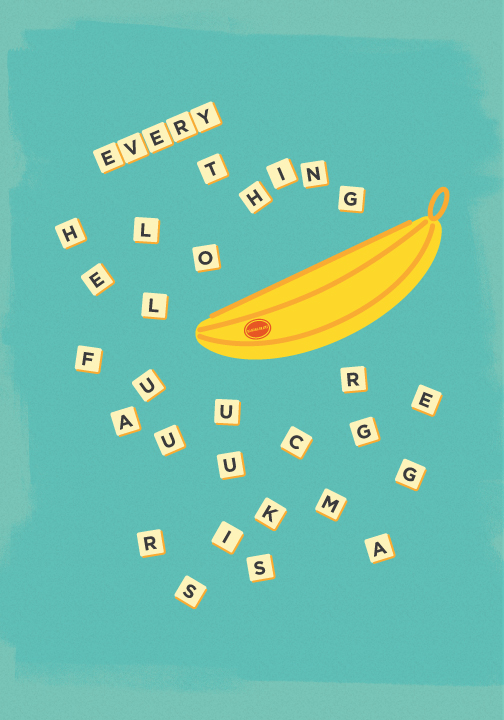 Emily - 2/7 - Bananagrams
This game always reminds me of summer camp.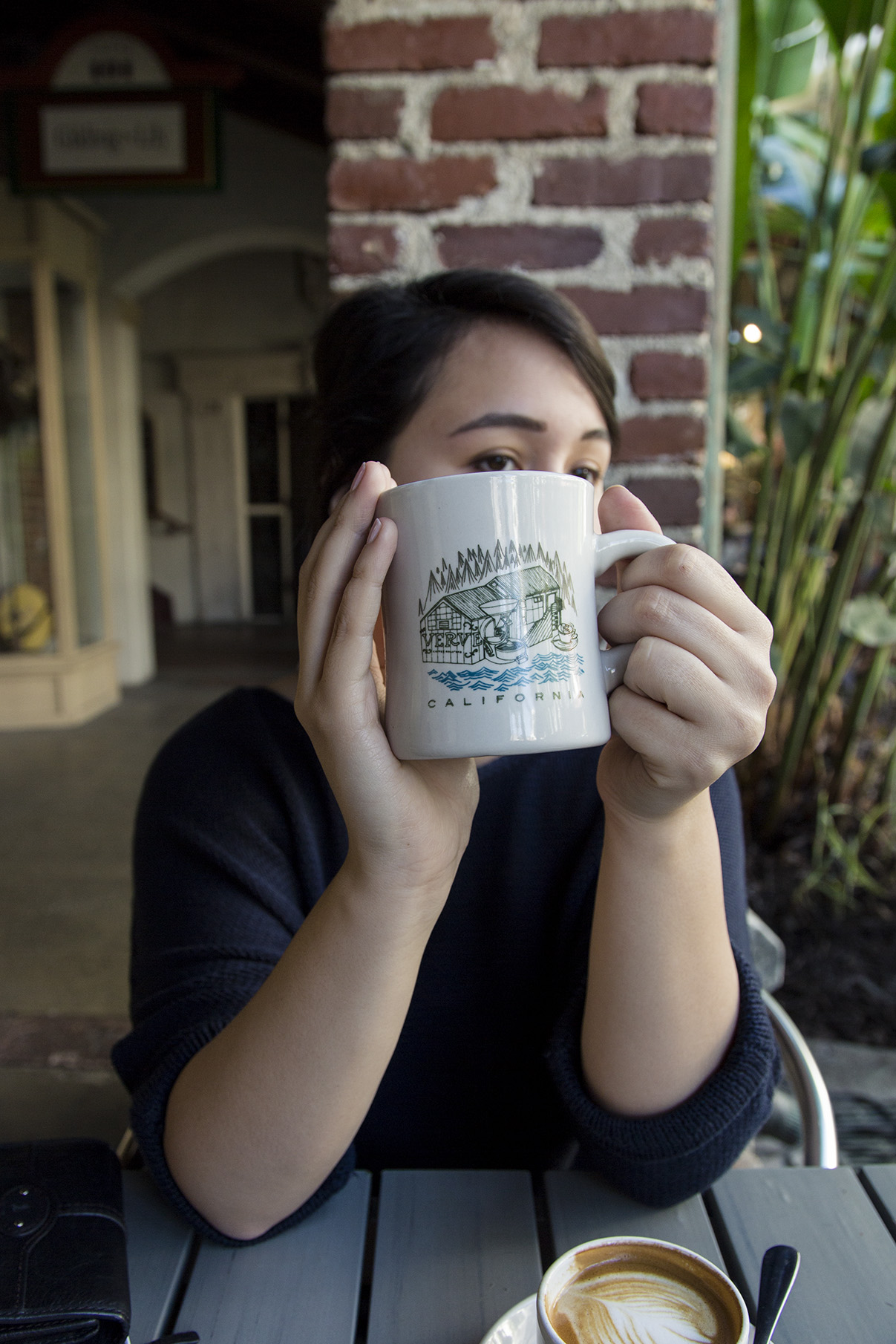 Corey - 2/6 - Verve Coffee Mug
I bought that mug at the Santa Cruz Verve coffee shop. I bought it in the middle of a great morning with my cousin Sarah. Holding that mug reminds me of family and good conversation and caring friends. I shared a cup of coffee in that mug with my dear friend Angi today; my time with her was a good match to the memories tied to that mug.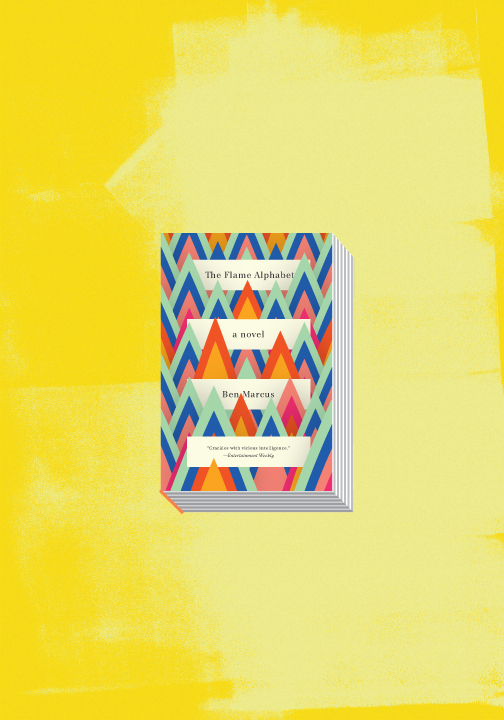 Emily - 2/6 - The Flame Alphabet
Beautiful cover, terribly and uselessly depressing book.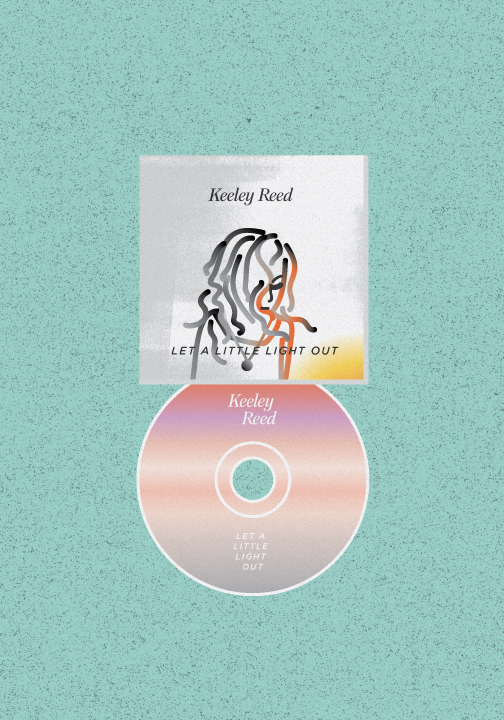 Emily - 2/5 - Keeley Reed EP
I had the privilege of designing my lovely friend Keeley's new EP! Also it's weird illustrating your own designs.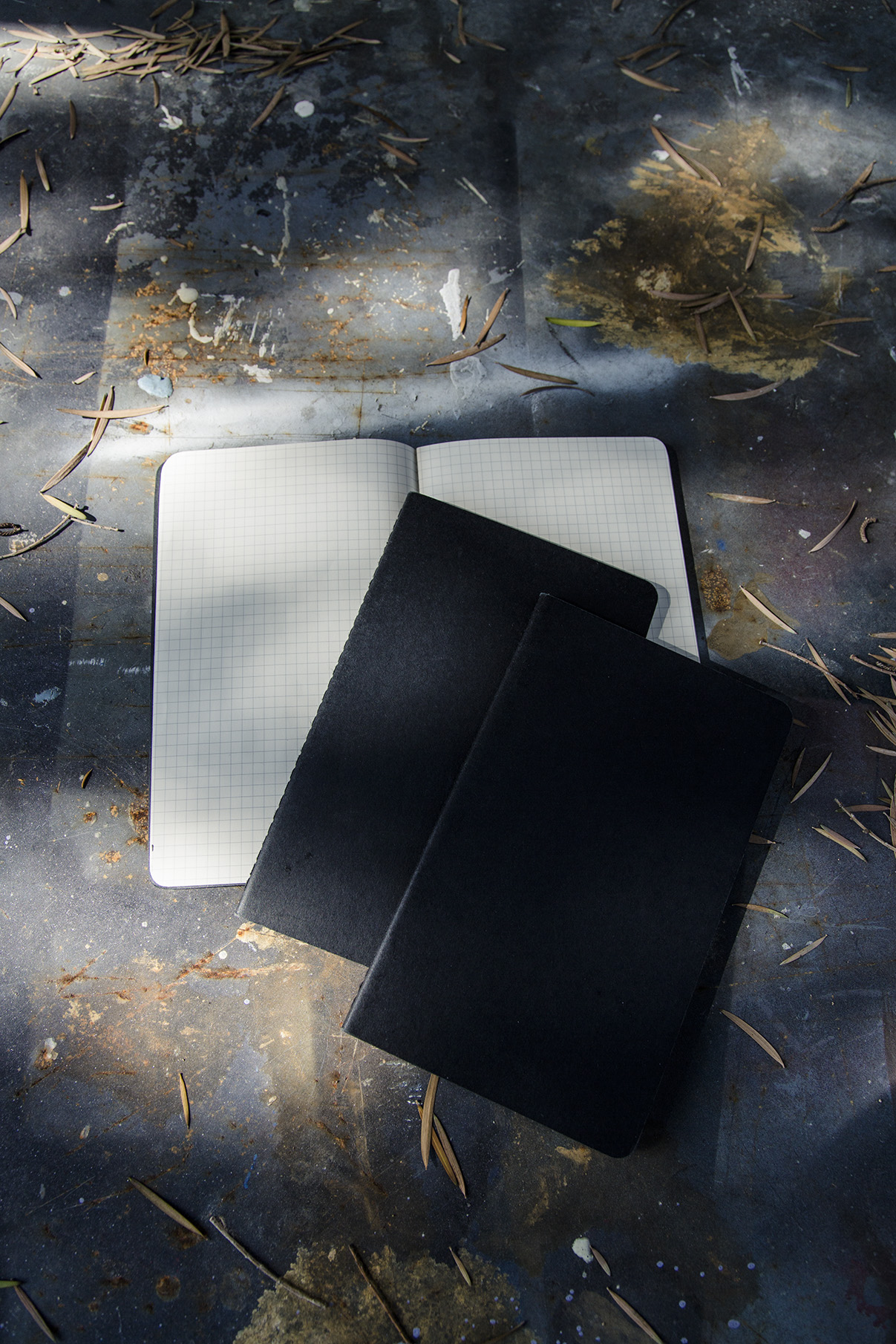 Corey - 2/5 - Three Grid Moleskin Notebooks
These are three of my fav little notebooks. I find grid notebooks easier to write in - keeps my messy writing at bay. These hold photo notes, project notes, comedy critiques, lists of books and verses, lists of photographers and blogs and magazines, and various other thoughts and ideas.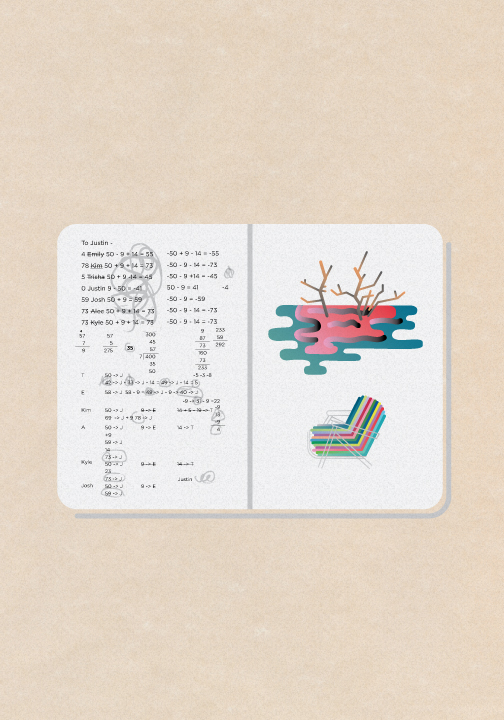 Emily - 2/4 - #organiccamping Moleskine
Sketchbook from the first #organiccamping trip (the best worst trip of my life). Trisha Chan did some beautiful watercolors and attempted some crazy math so we could pay each other back... I didn't really realize how insane it was until I had to re-type it.
Corey - 2/4 - Stainless Steel Flatware
A bag full of the stainless steel flatware from my youth. My mom recently gave them to me. It's weird, the embossed designs on the handles are a fairly vivid part of my memory.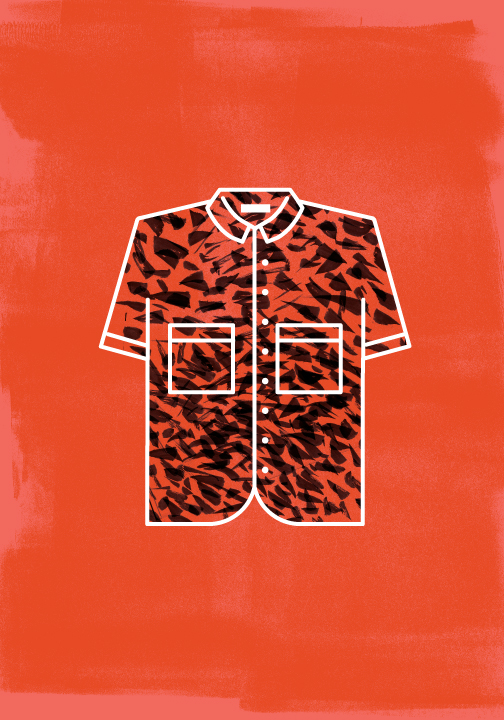 Emily - 2/3 - Red Splatter Shirt
American Apparel found at Buffalo Exchange — again, this is menswear but whatevs.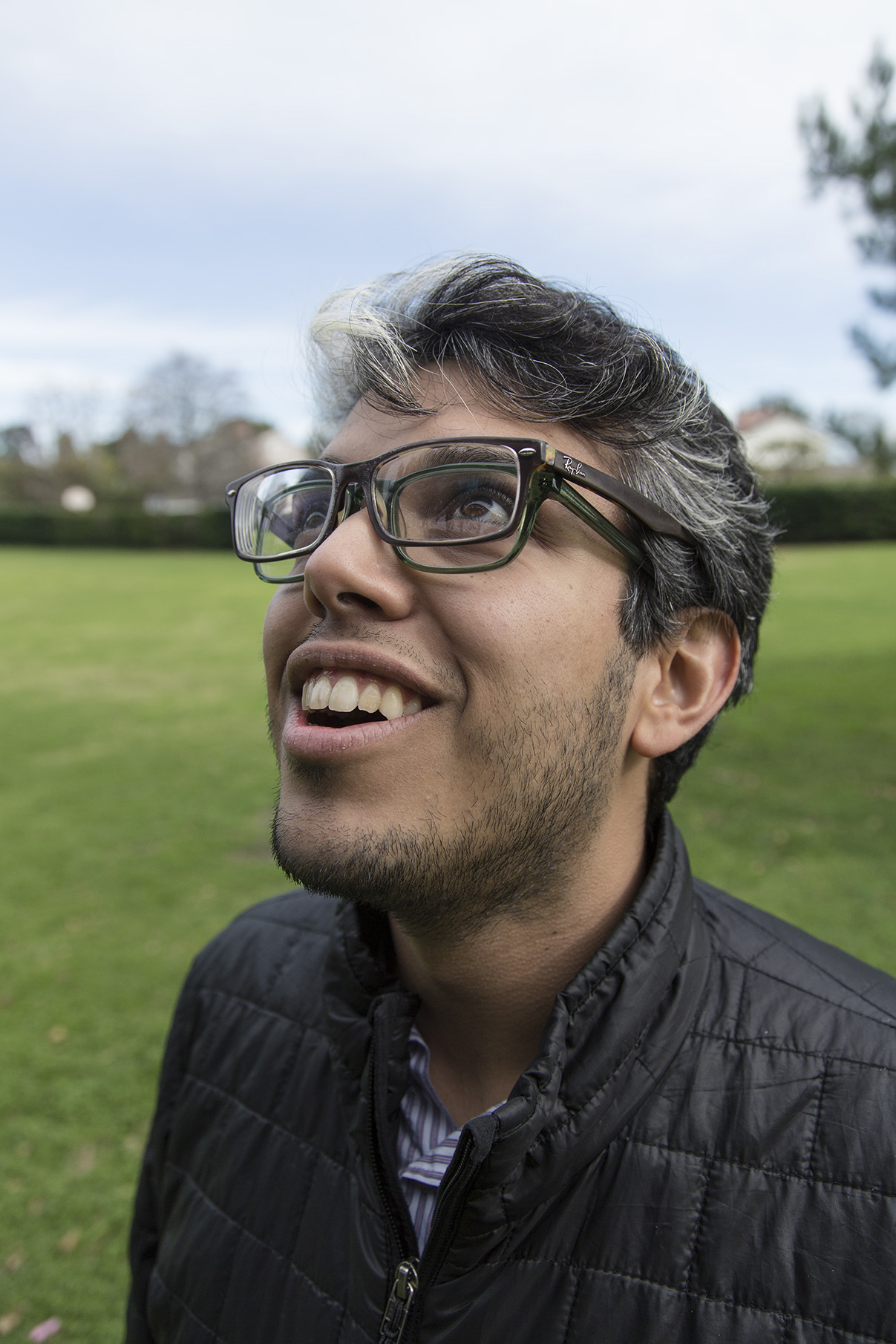 Corey - 2/3 - Glasses
Easily the most important thing I own, my pair of Ray Ban glasses. I wear them so I can see. Thanks, Matt, for modeling my glasses over your glasses.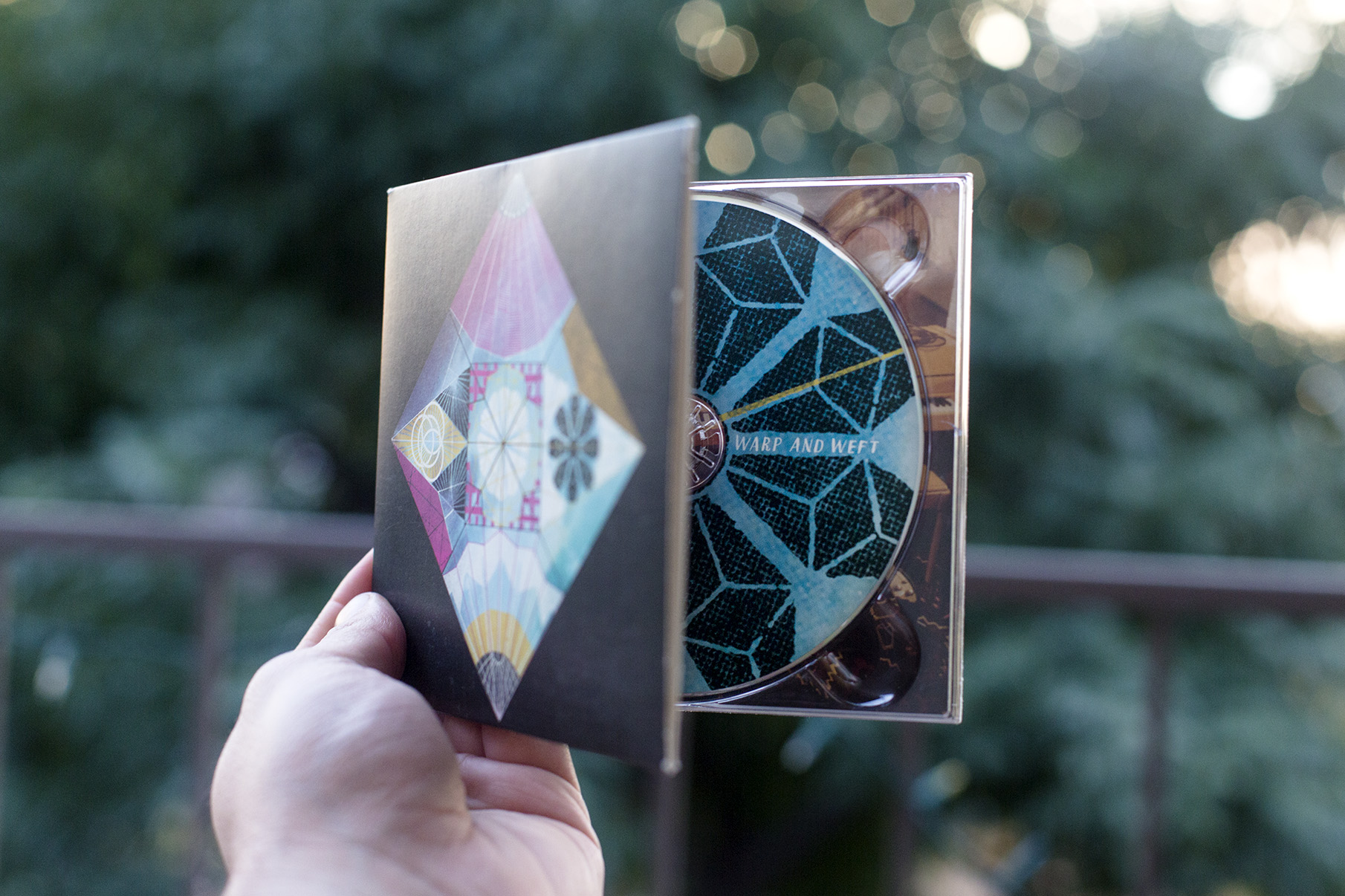 Corey - 2/2 - Warp and Weft, Laura Veirs
Laura Veirs is one of my favorite artists. Warp and Weft was released in 2013, and comes with a piece of paper marked to fold into a paper crane. On this particular album she sings about death, and ghosts, and loss, and futility, and abundance. From the song White Cherry, a line that is meaningful to the context of this project - "Even in the lean times, I take pleasure in the wind chimes. And in moments of excess, I try not to over do it. Abundant life, that's this life! Lush life, that's this life!"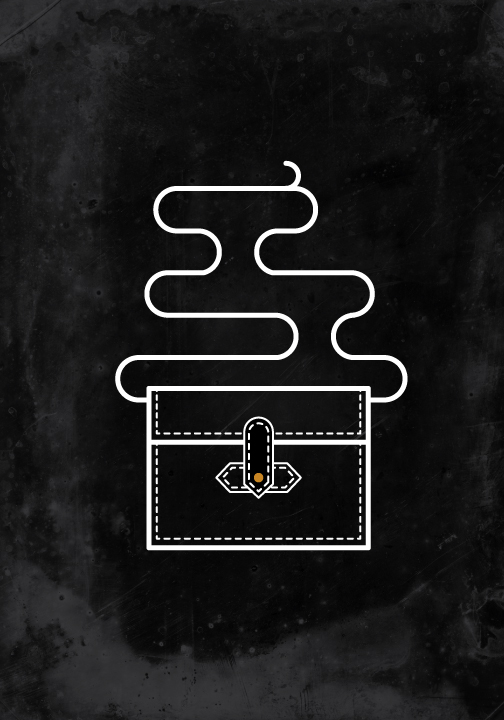 2/2 - Madewell Bag
Never look in a woman's purse.
Corey - 2/1 - Flannery O'Connor, The Complete Stories
This is a heavy set of short stories, all of them powerful and weird and wonderful. Here is a short line from Everything that Rises Must Converge - "He turned her over. Her face was fiercely distorted. One eye, large and staring, moved slightly to the left as if had become unmoored."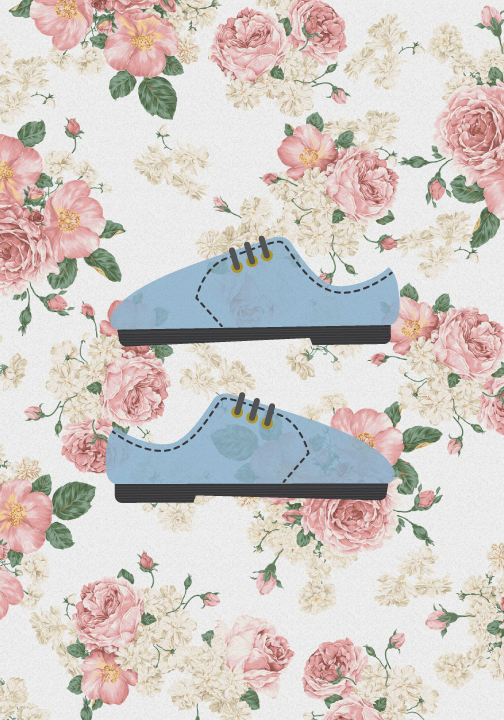 Emily - 2/1 - Floral Doc Martens
Last week, a lady in the elevator complimented these shoes and asked if I got them in China.
1
2
3
4
5
6
7
8
9
10
11
12
13
14
15
16
17
18
19
20
21
22
23
24
25
26
27
28
29
30
31
32
33
34
35
36
37
38
39
40
41
42
43
44
45
46
47
48
49
50
51
52
53
54
55
56
57
·
·
·
·
·
·
·
·
·
·
·
·
·
·
·
·
·
·
·
·
·
·
·
·
·
·
·
·
·
·
·
·
·
·
·
·
·
·
·
·
·
·
·
·
·
·
·
·
·
·
·
·
·
·
·
·
·