Corey - 5/31 - Good Will Hunting Screenshot
Emily - 5/31 - Memoirs of a Geisha
Corey - 5/30 - Juno Screenshot
Emily - 5/30 - Spirited Away
Corey - 5/29 - Big Fish Screenshot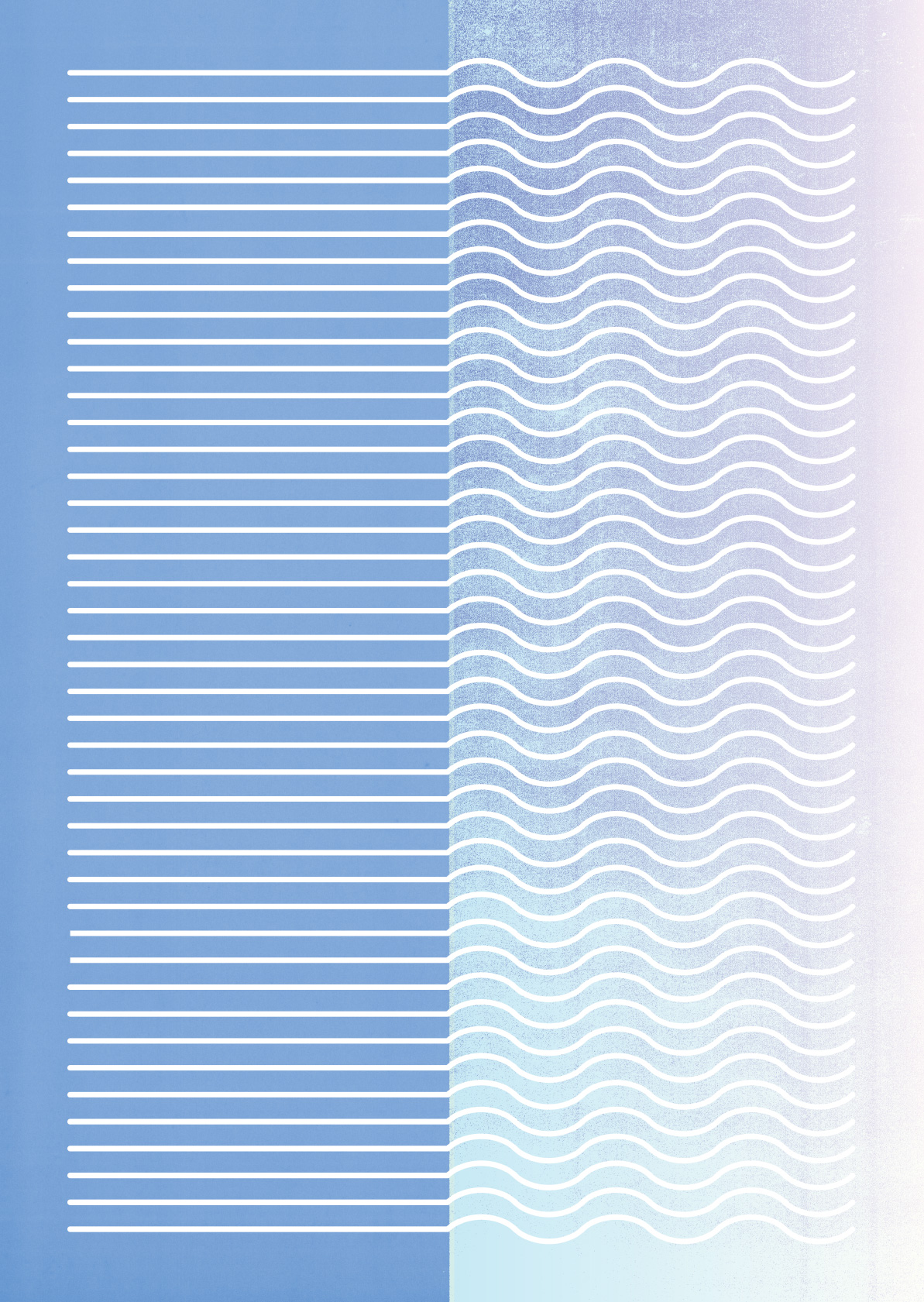 Emily - 2/29 - Mini Straightener
Corey - 5/28 - Children of Men Screenshot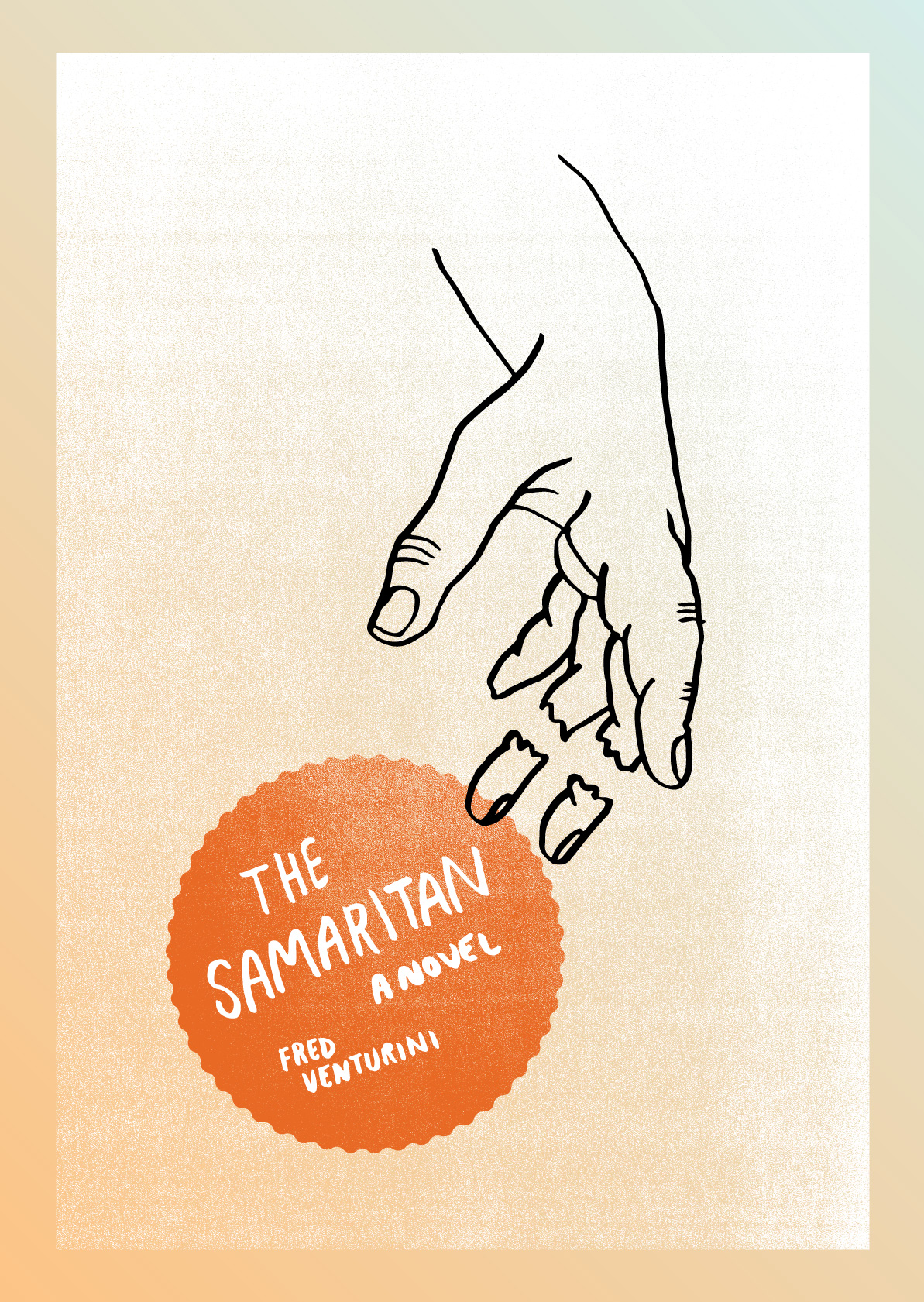 Emily - 5/28 - The Samaritan
Corey - 5/27 - Screenshot from Singin' in the Rain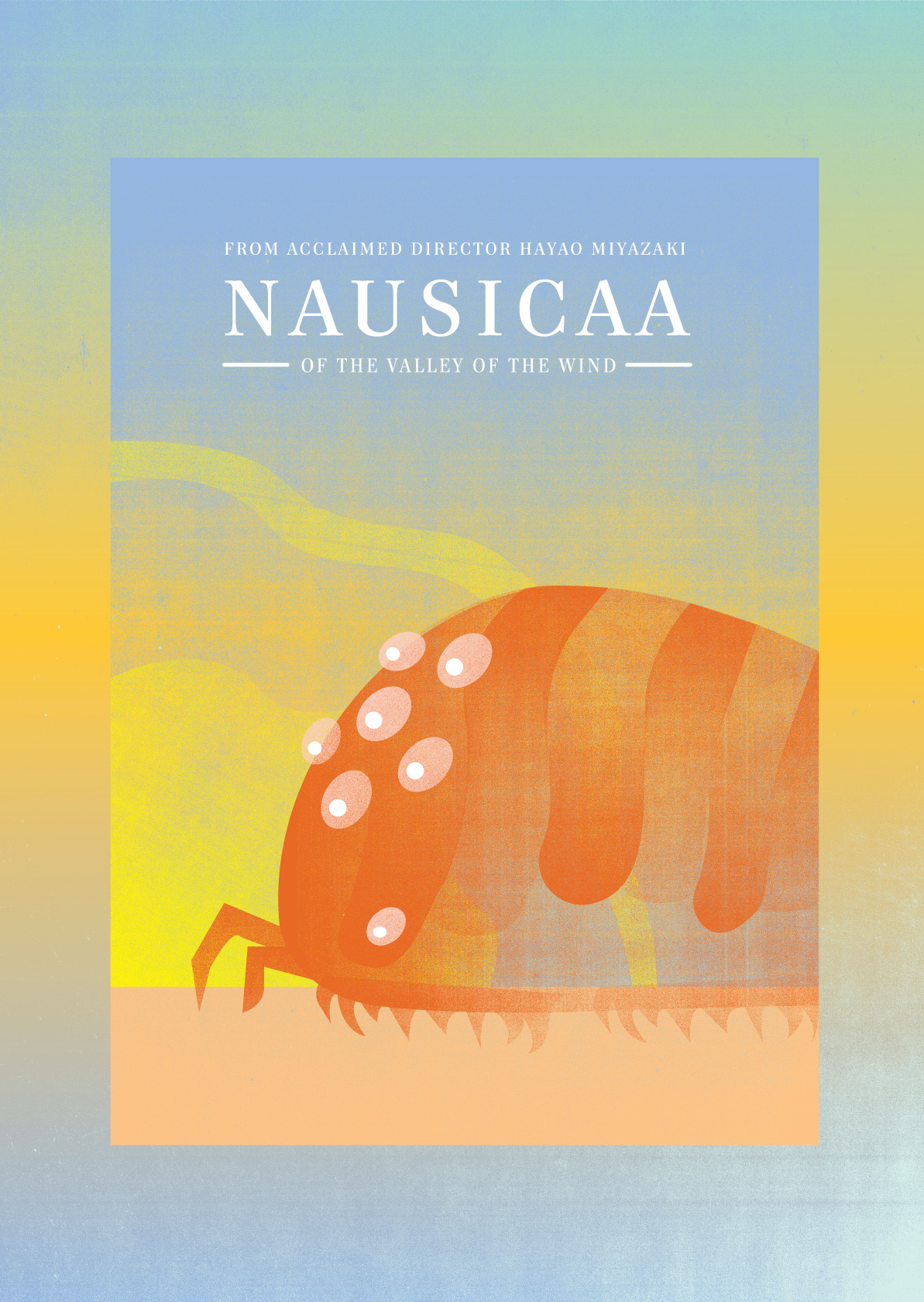 Emily - 5/27 - Nausicaa
Corey - 5/26 - Canon Mark 3 and GoPro Hero 3 Chargers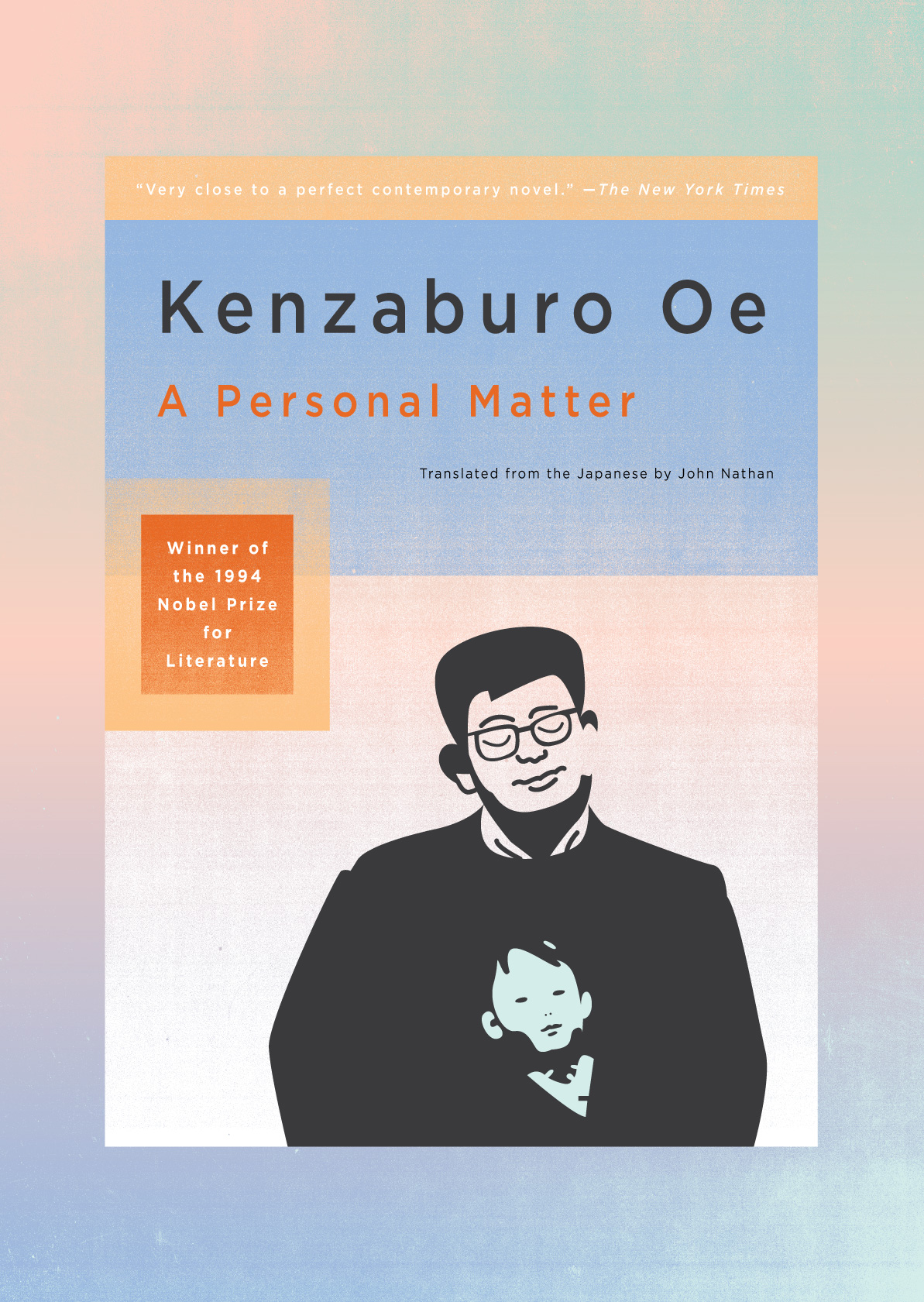 Emily - 5/26 - A Personal Matter
Corey - 5/25 - Thai Knife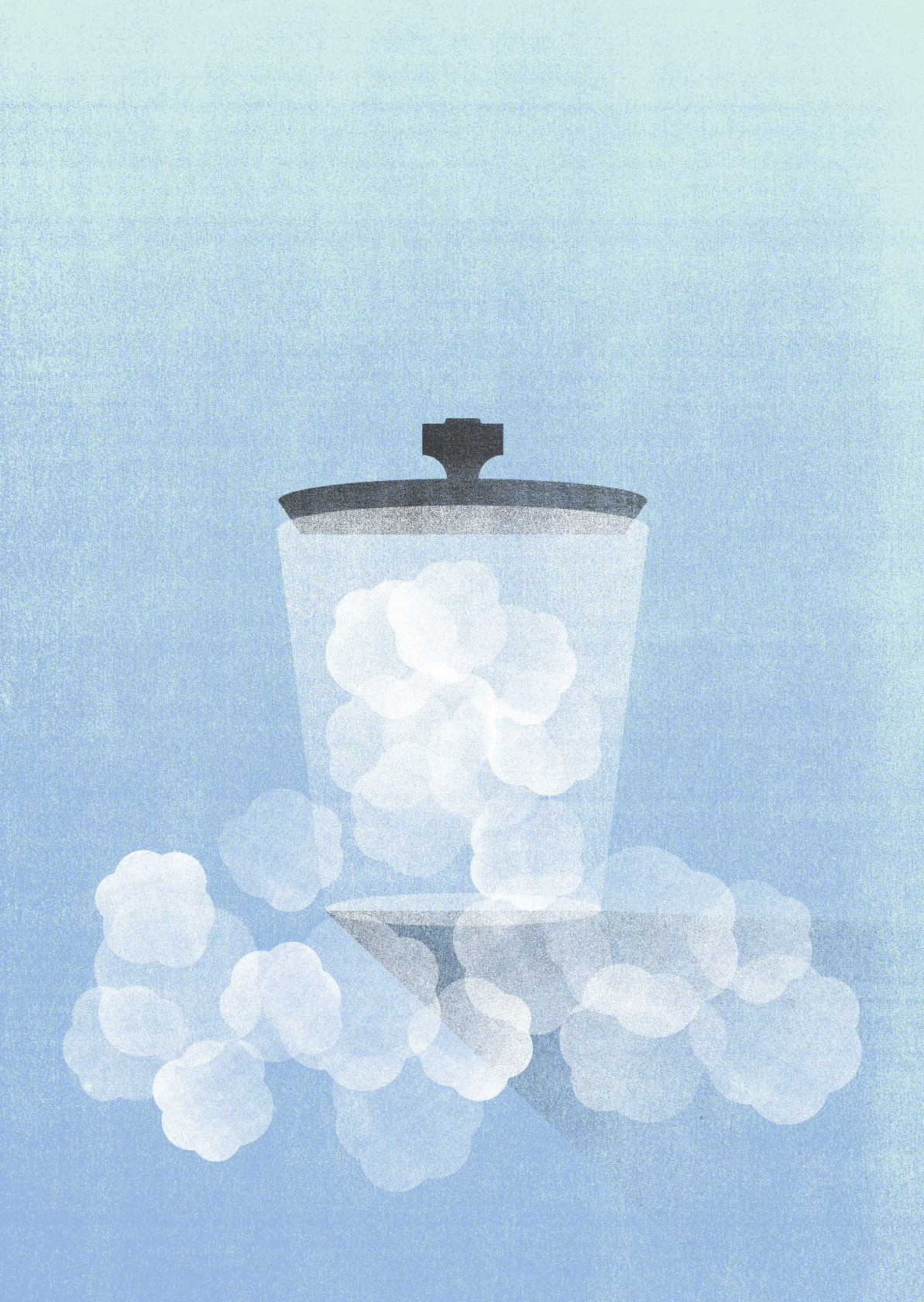 Emily - 5/25 - Glass Container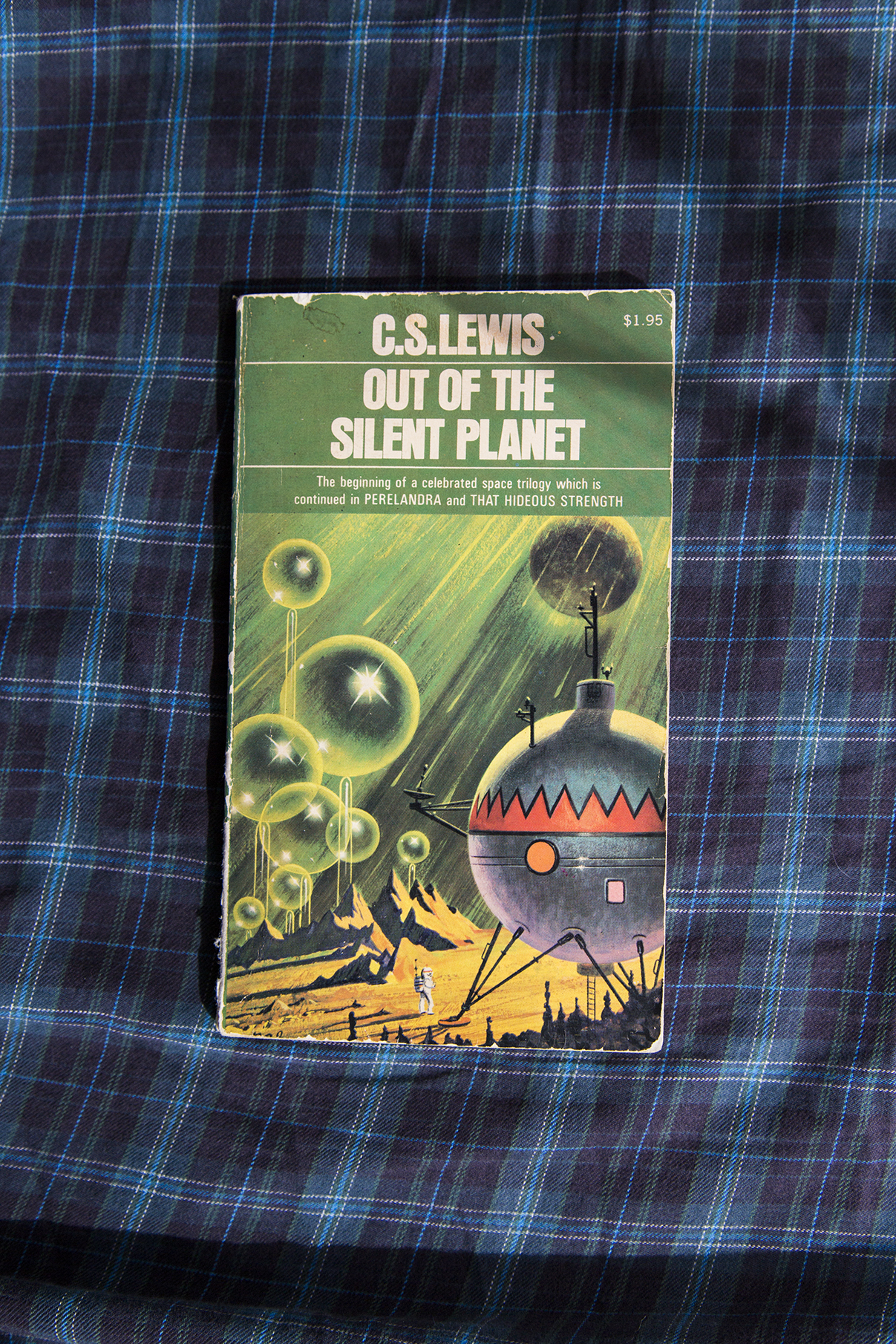 Corey - 4/24 - Out of the Silent Planet, by C.S. Lewis, set on Teal Plaid Button-Up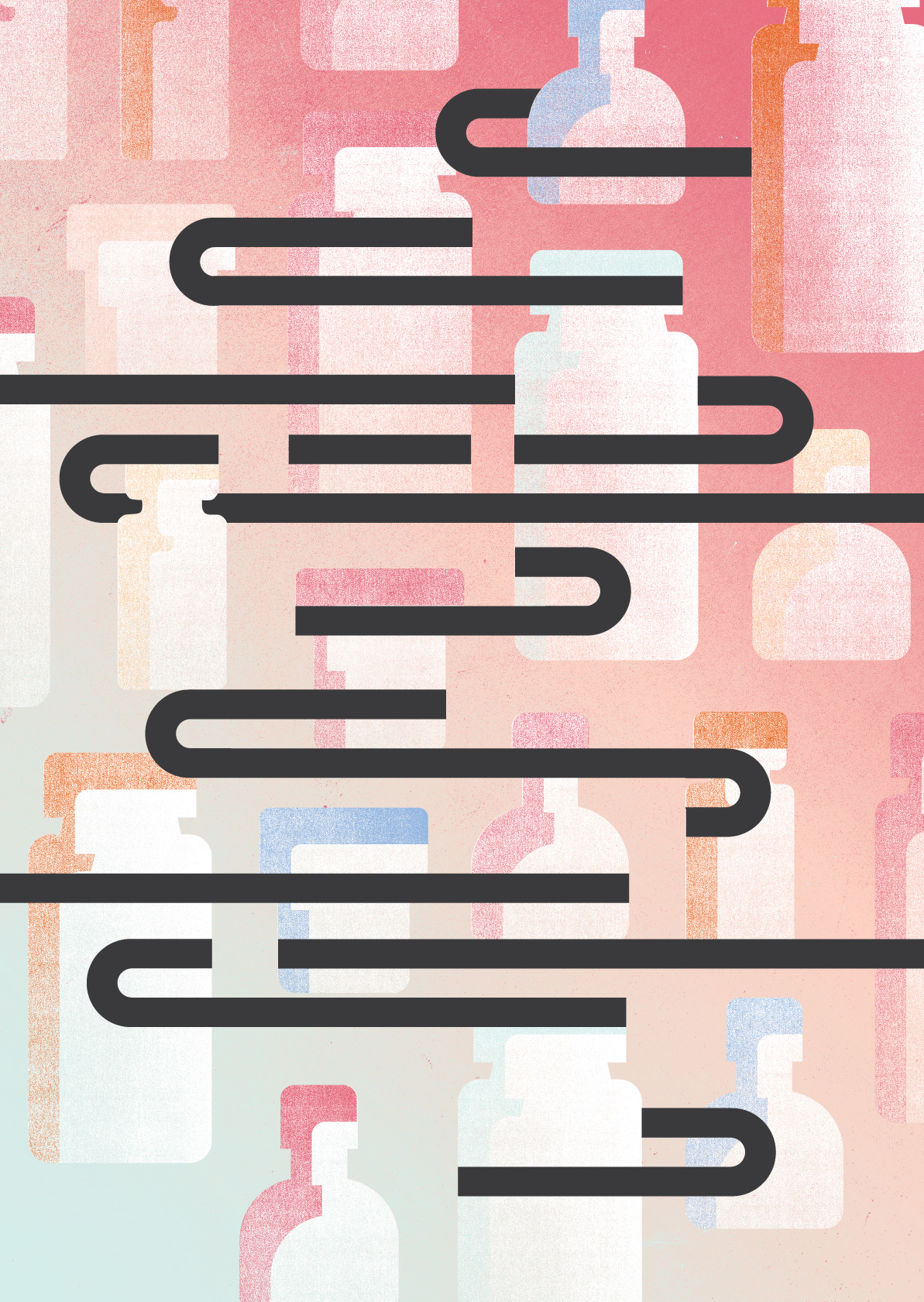 Emily - 5/24 - Nalgene Travel Bottles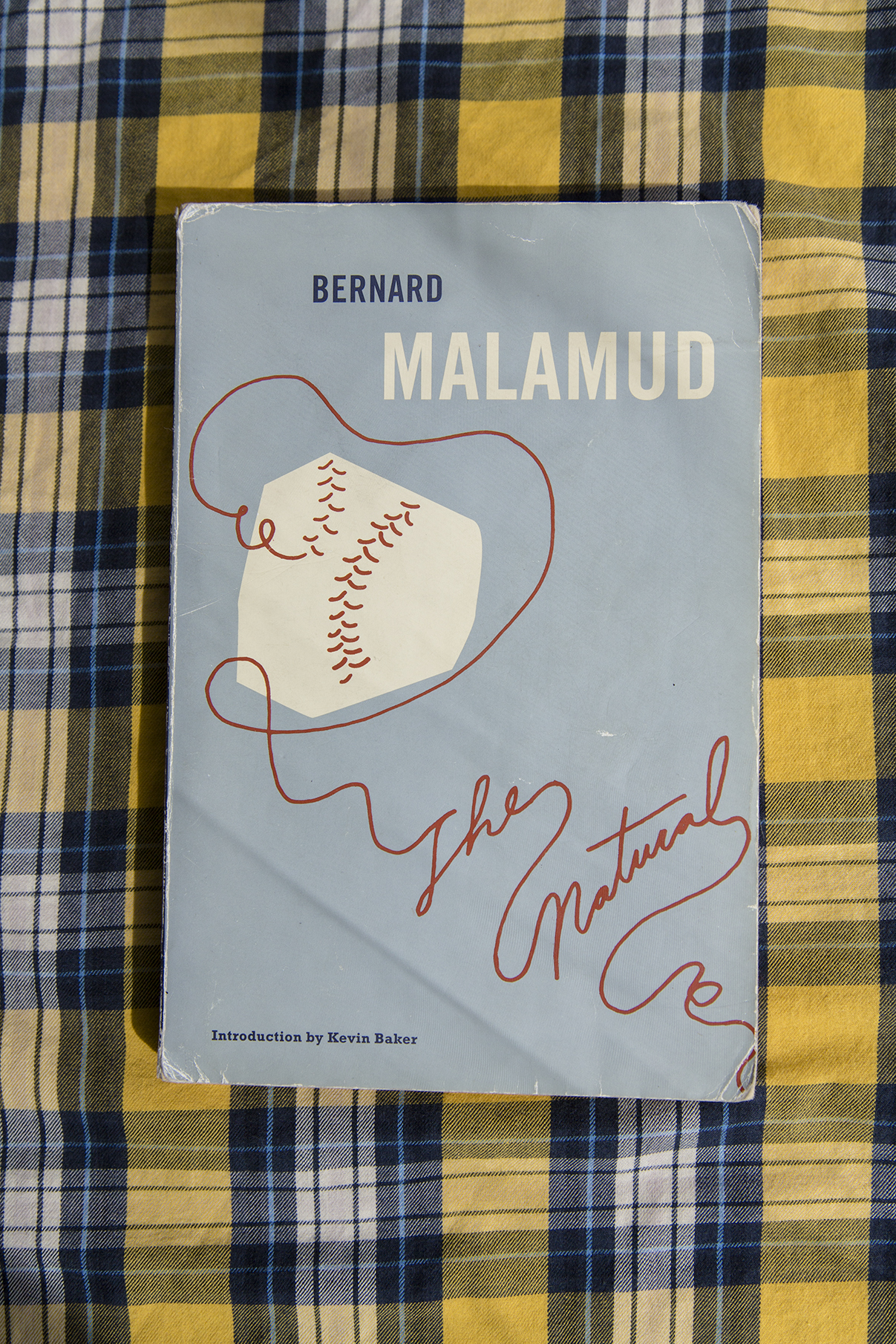 Corey - 5/23 - The Natural, by Bernard Malamud, on Plaid Collared Shirt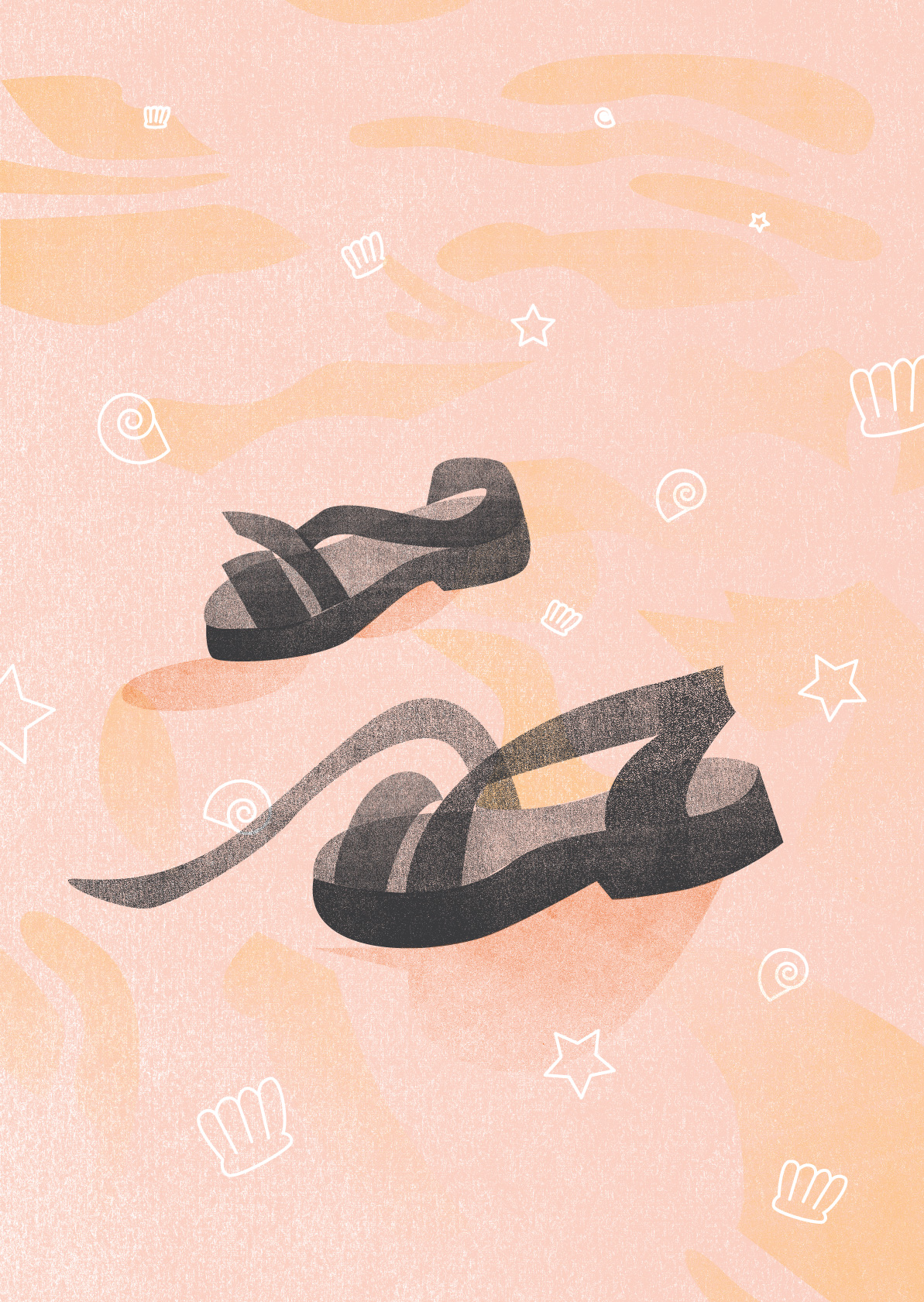 Emily - 5/23 - Topshop Sandels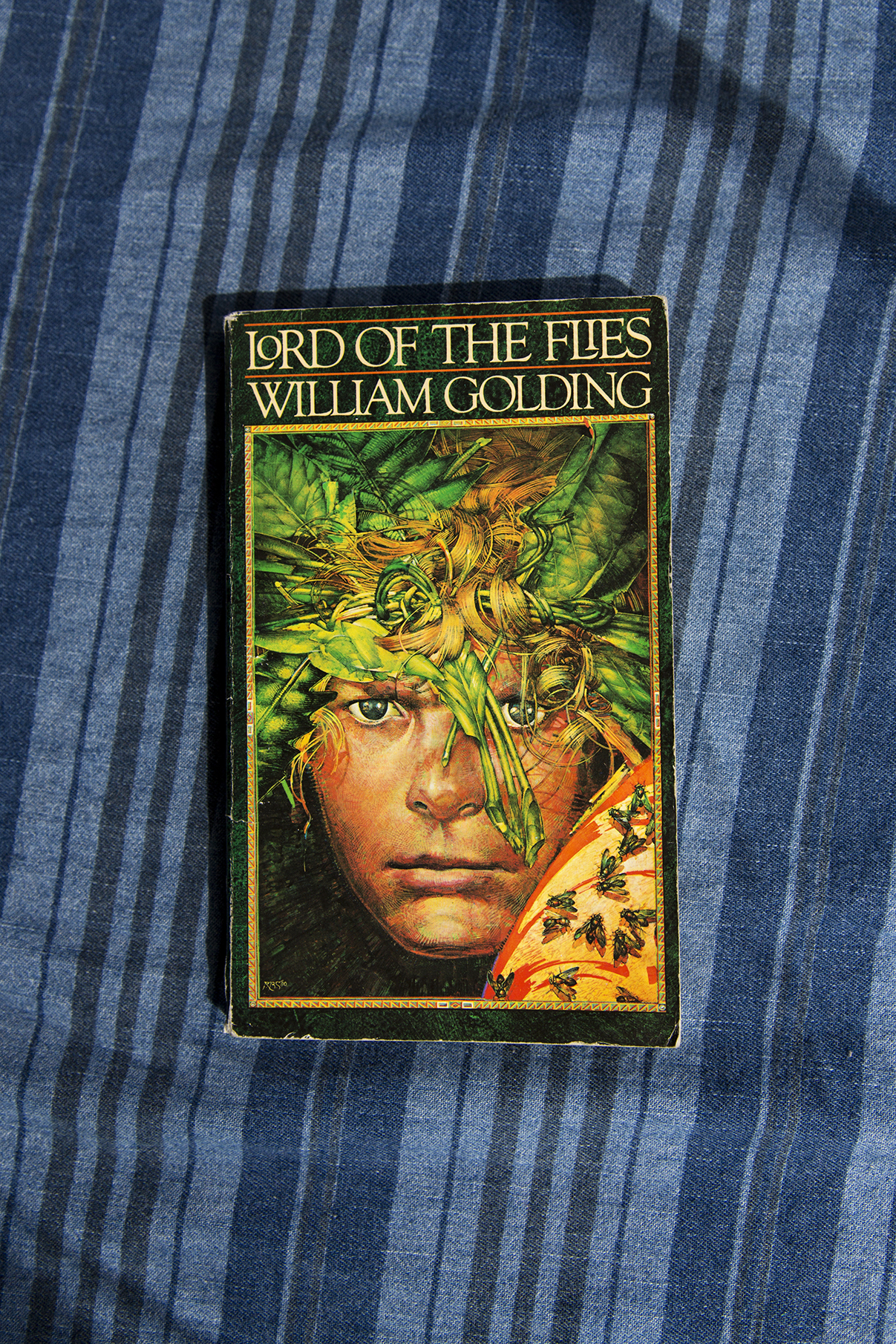 Corey - 5/22 - Lord of the Flies, by William Golding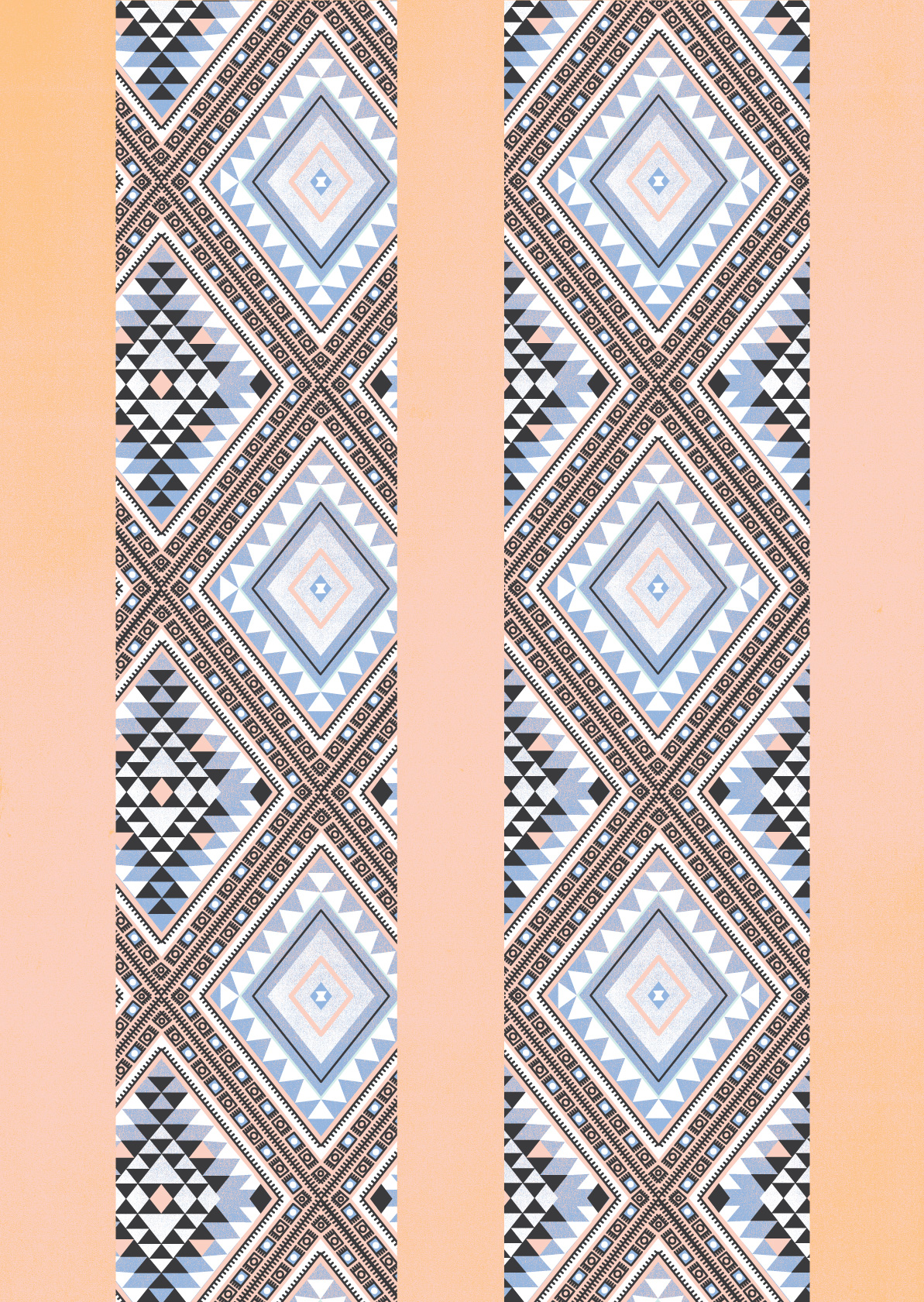 Emily - 5/21 - Crazy Pants I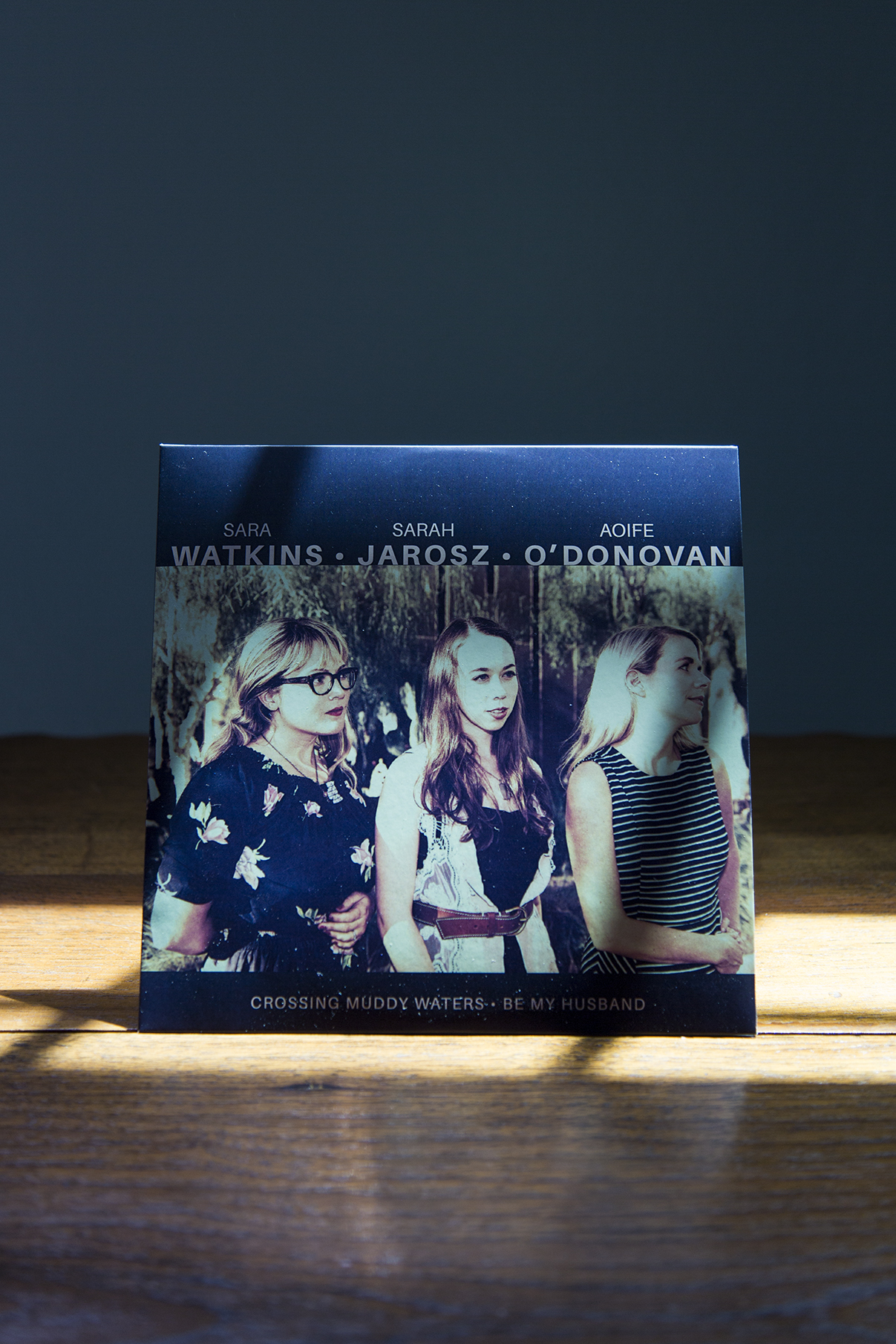 Corey - 5/21 - Crossing Muddy Waters Single Record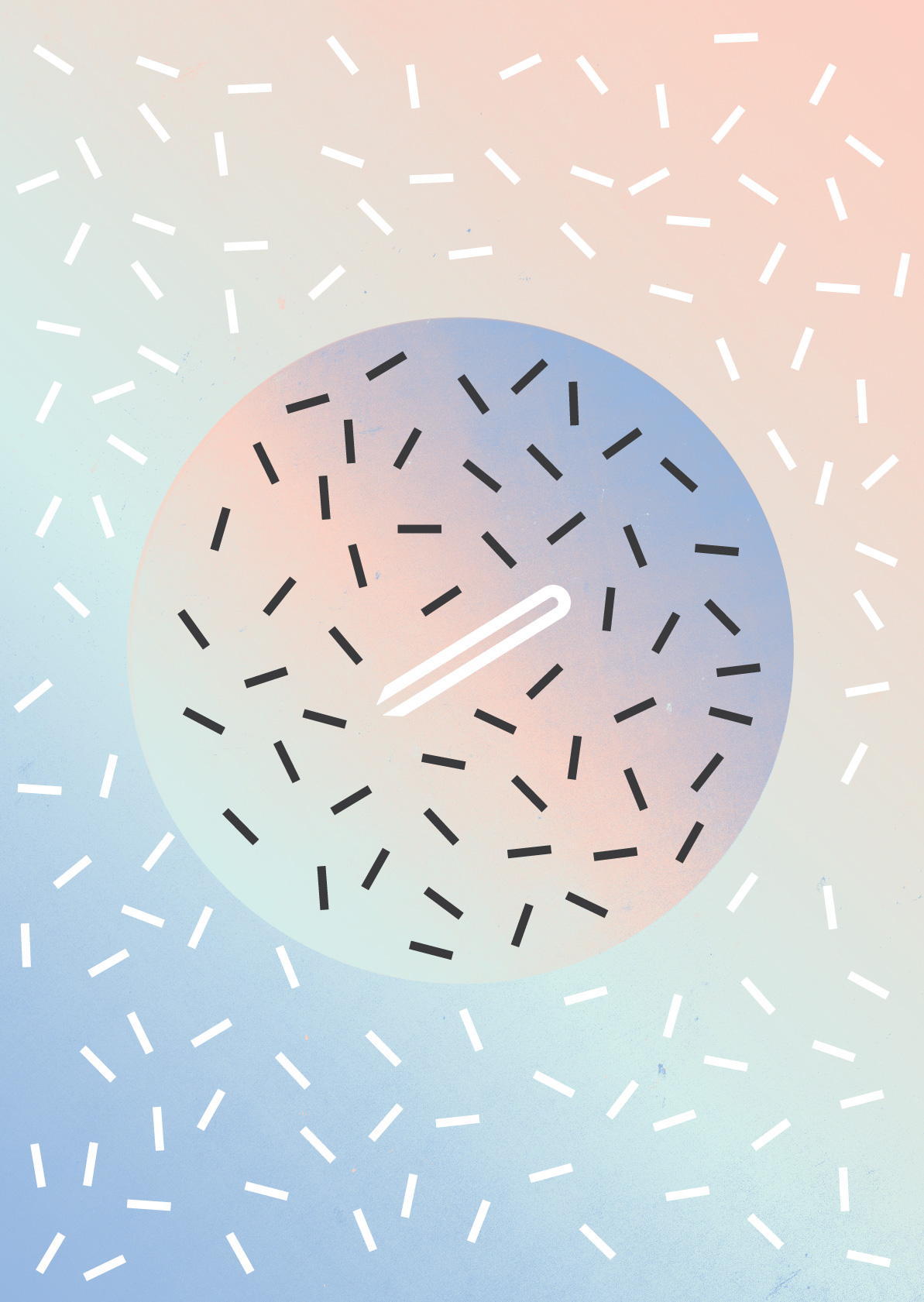 Emily - 5/21 - Tweezers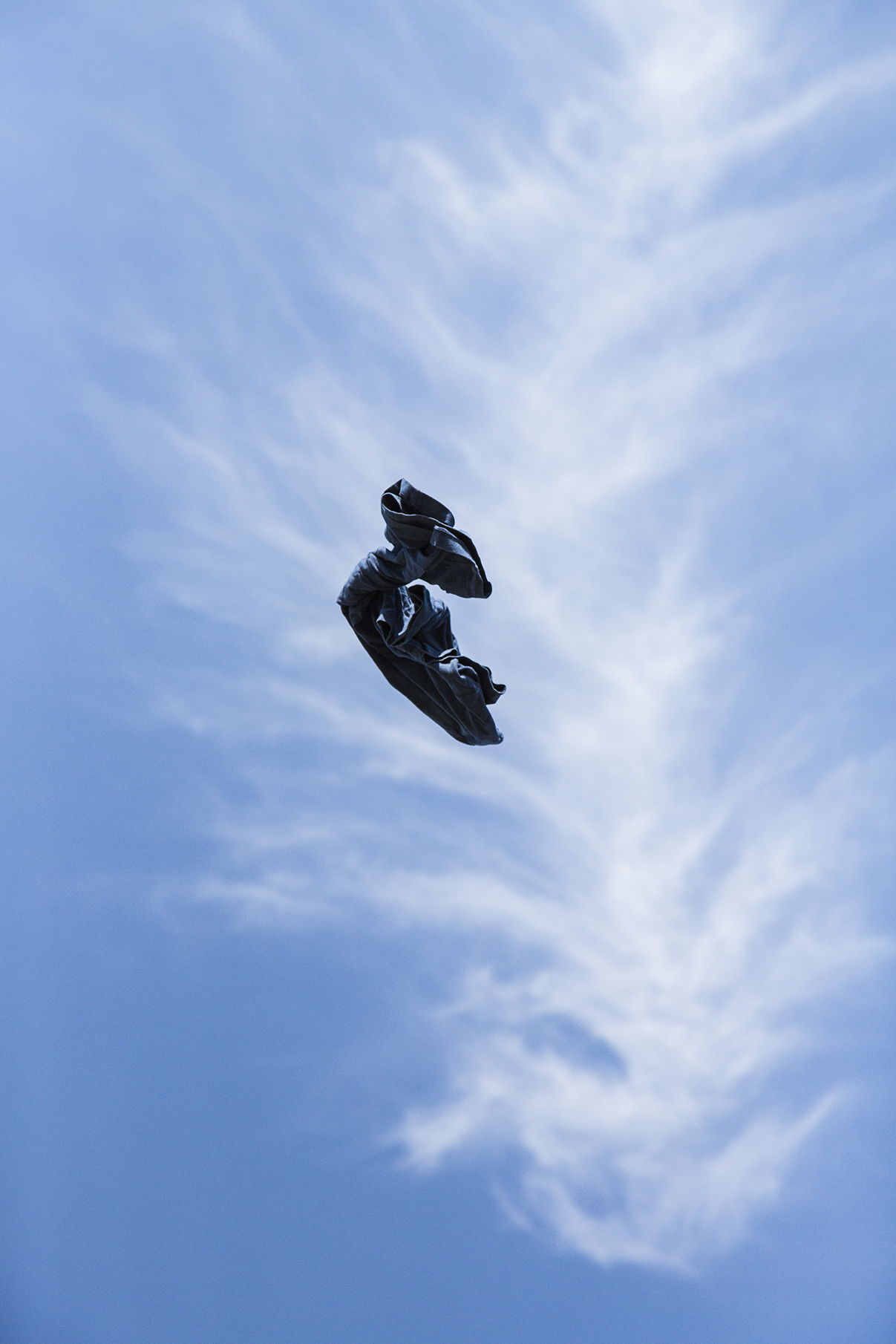 Corey - 5/20 - H&M Charcoal V-neck Tee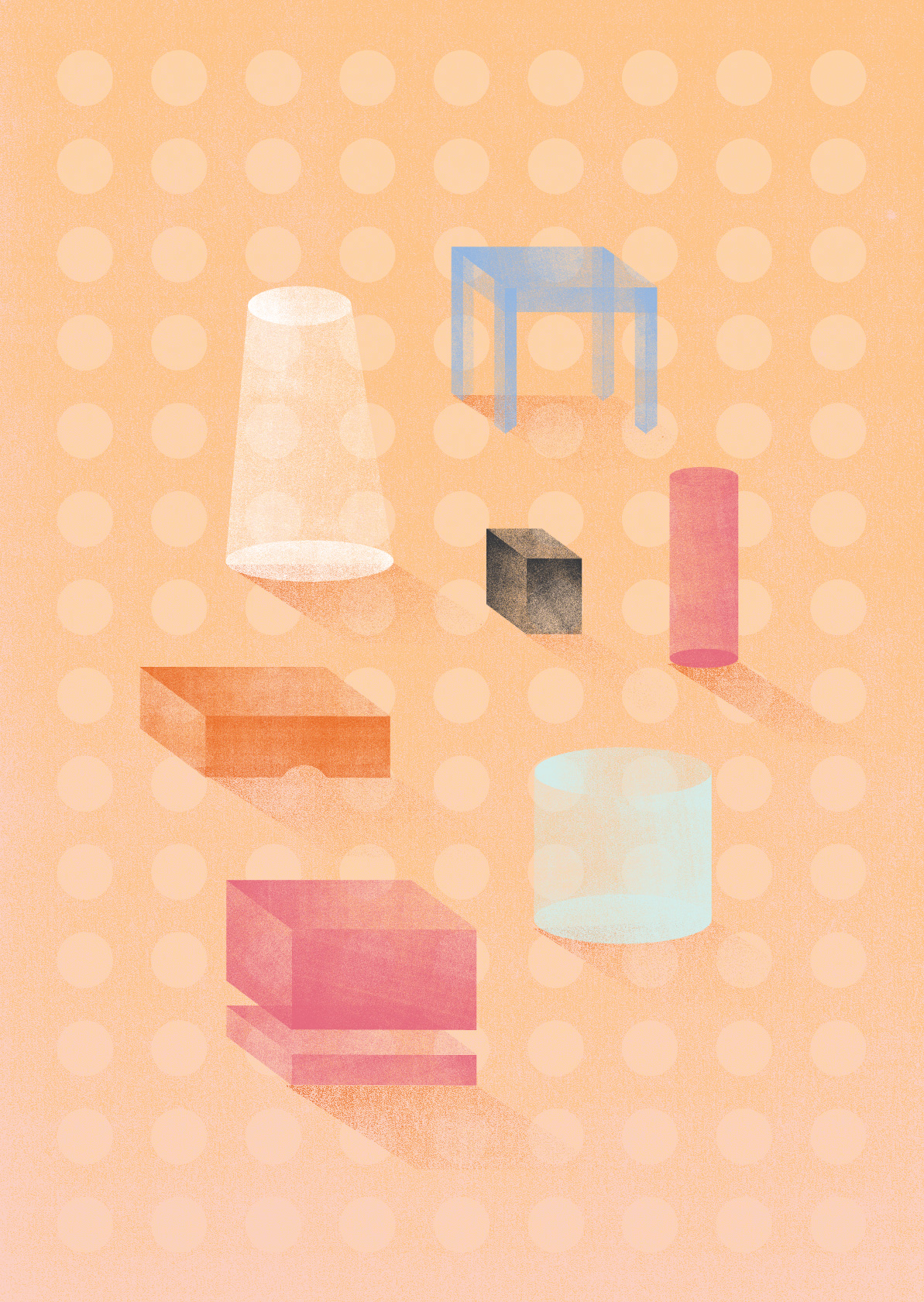 Emily - 5/20 - Various Boxes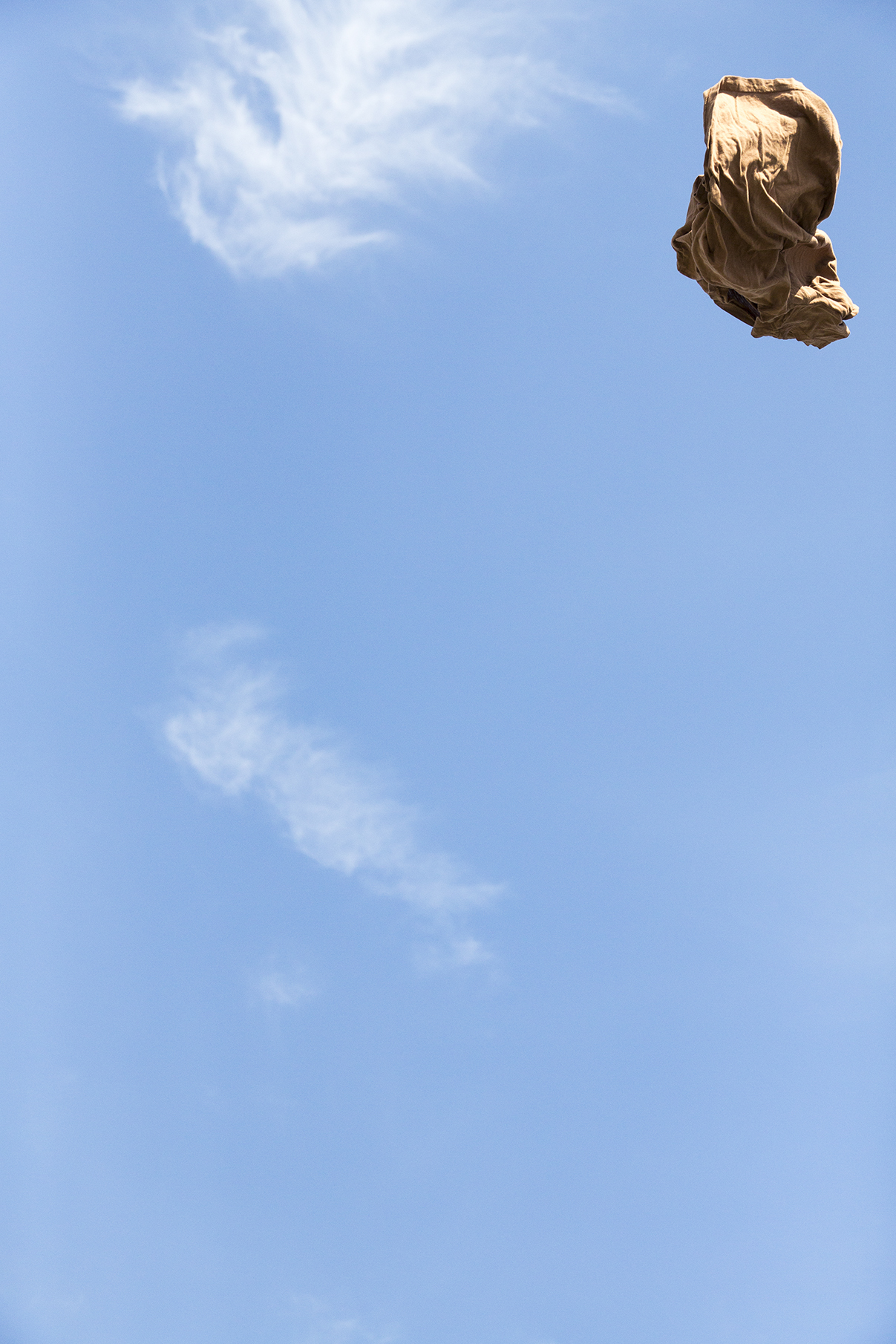 Corey - 4/19 - H&M Brown V-Neck Tee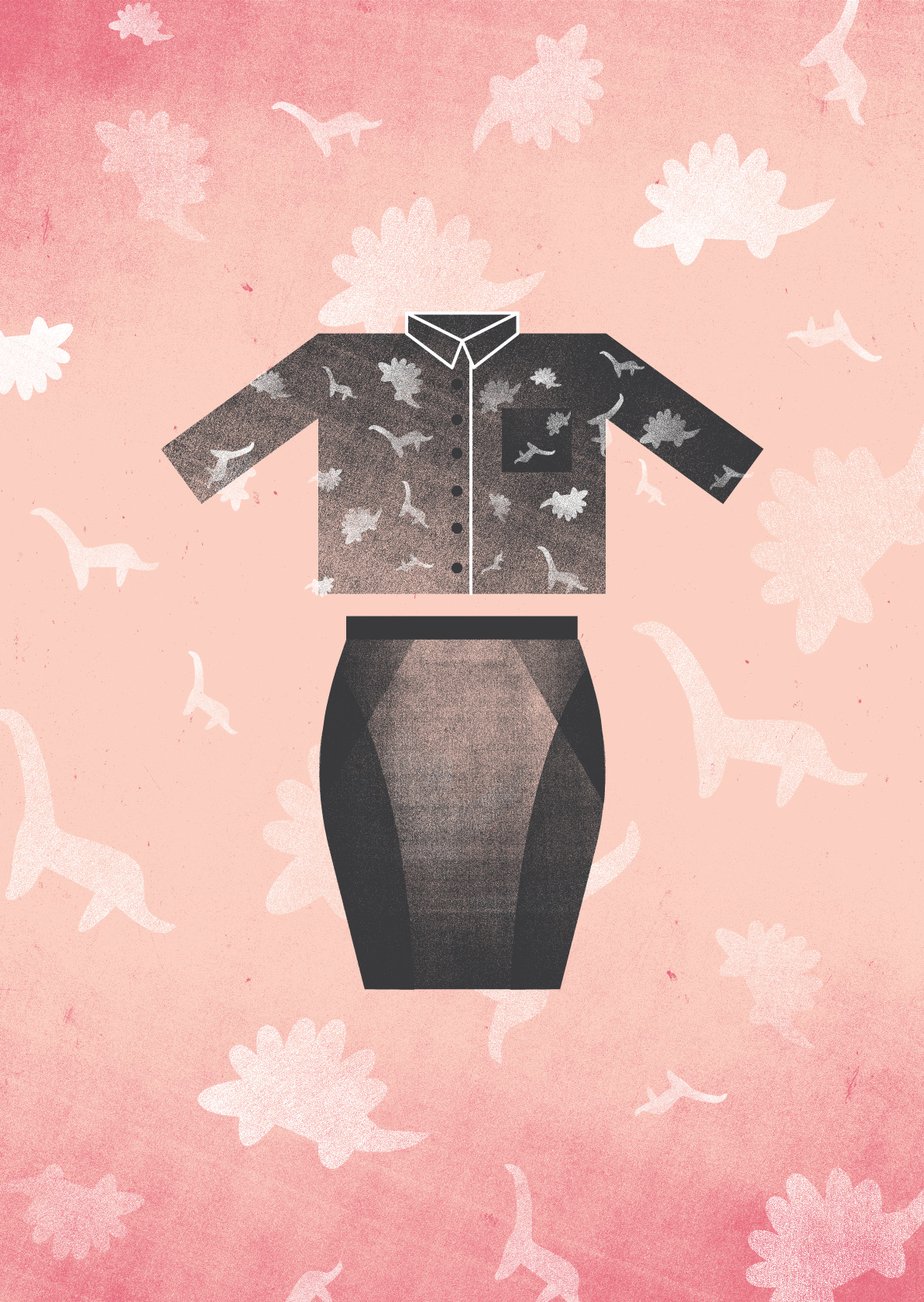 Emily - 5/19 - Whitepepper Top and Madewell Skirt
Corey - 4/18 - Blue and White Striped Shirt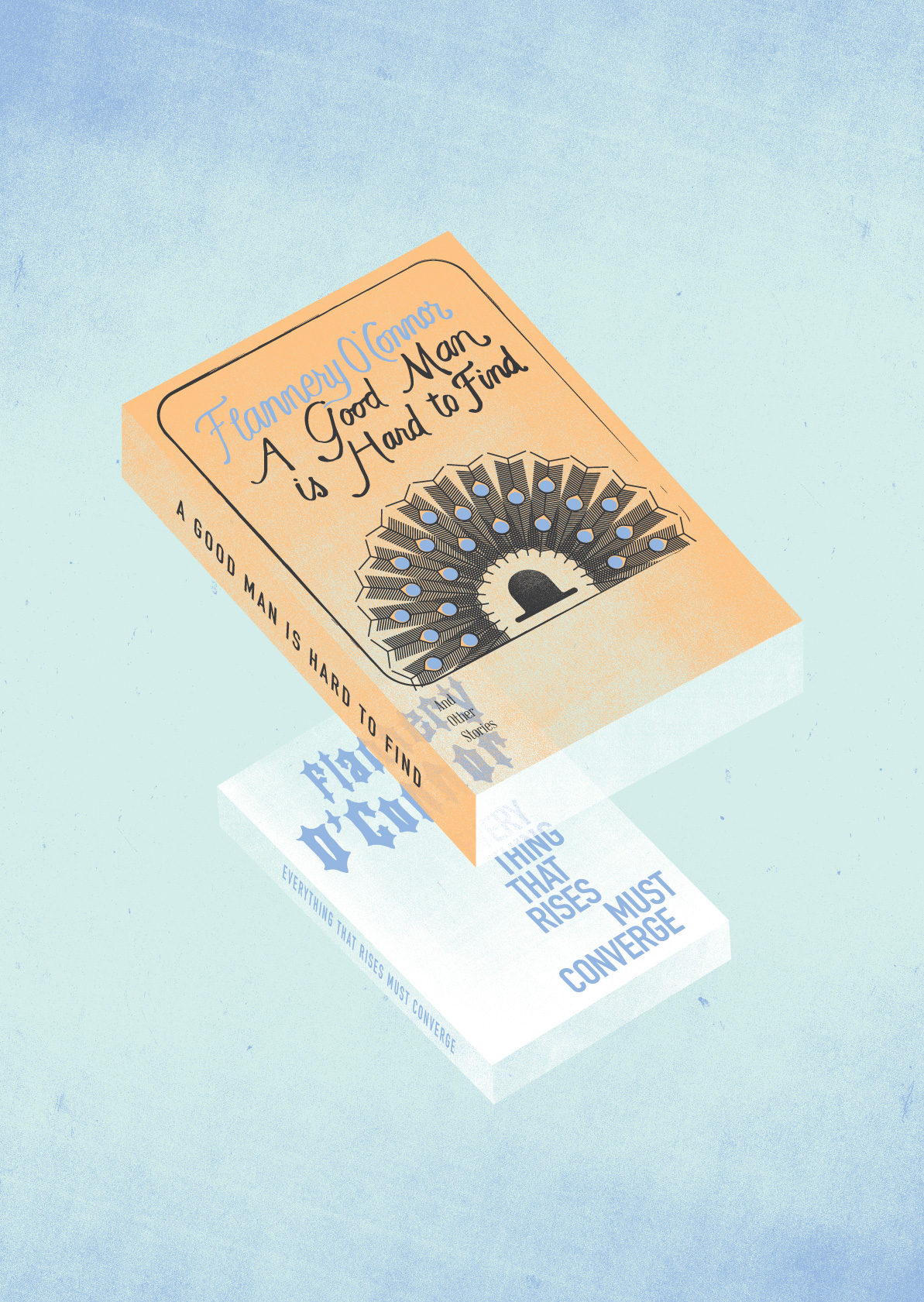 Emily - 5/18 - Flannery O'Connor Books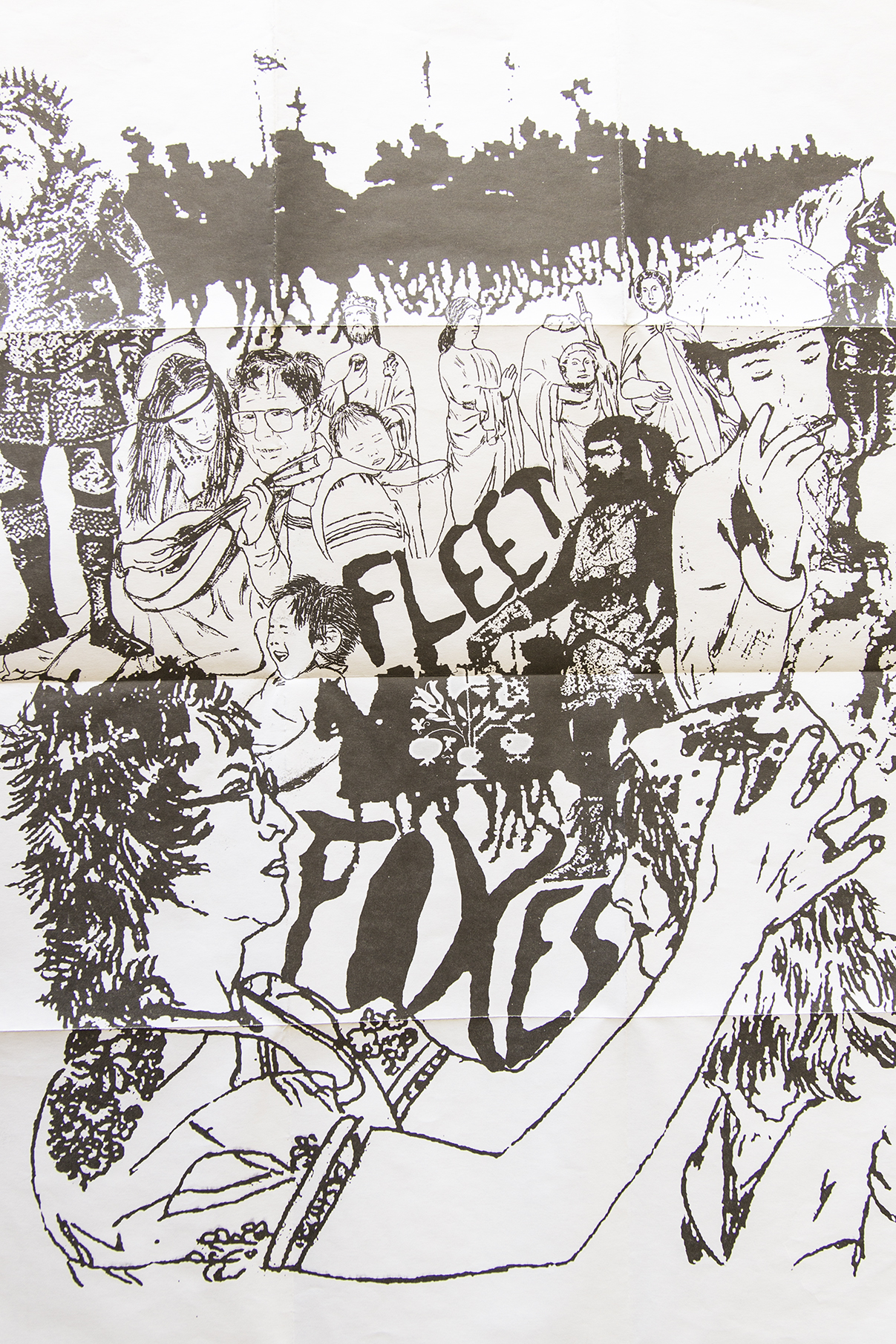 Corey - 4/17 - Fleet Foxes Poster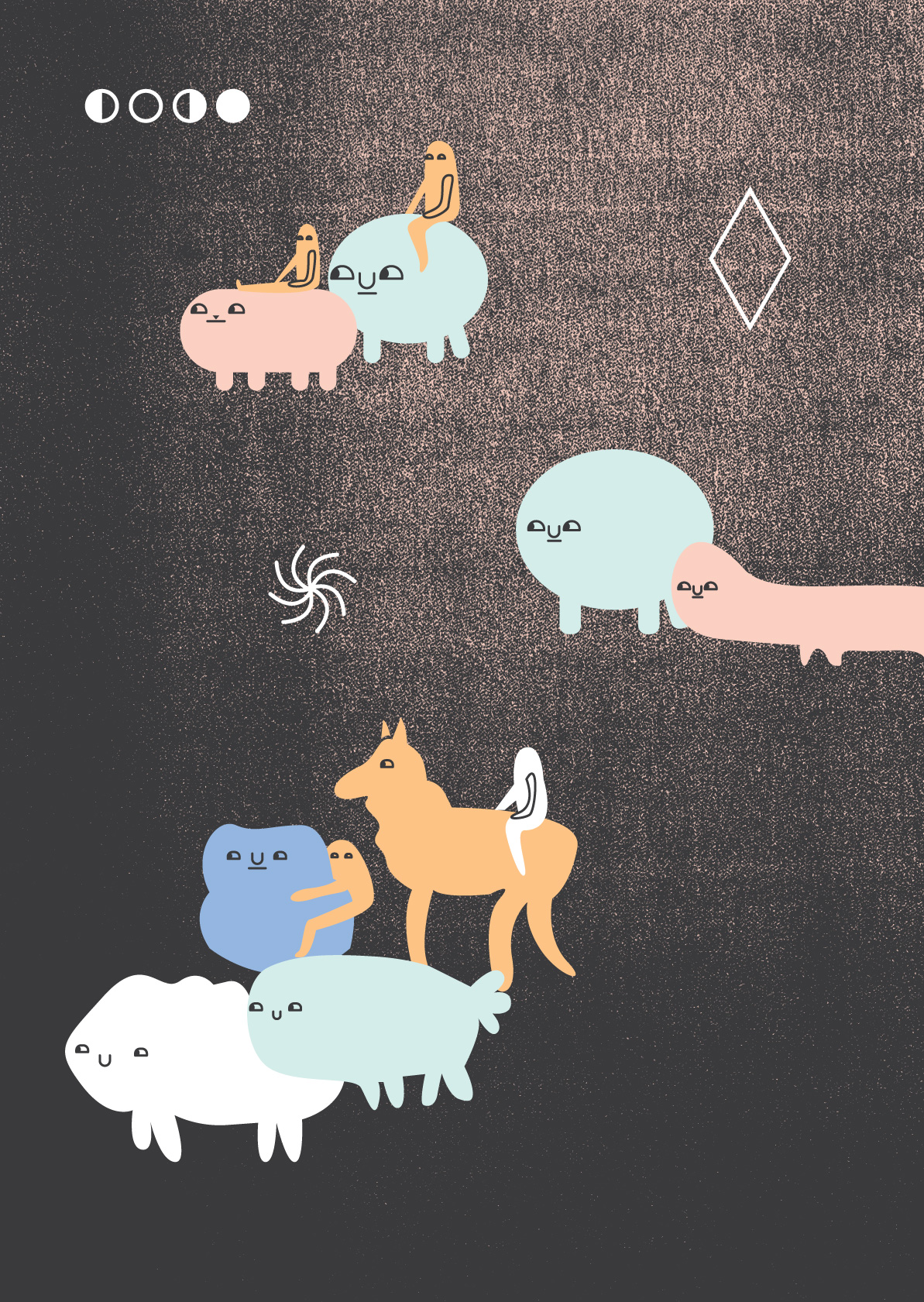 5/17 - Emily - Weird Painting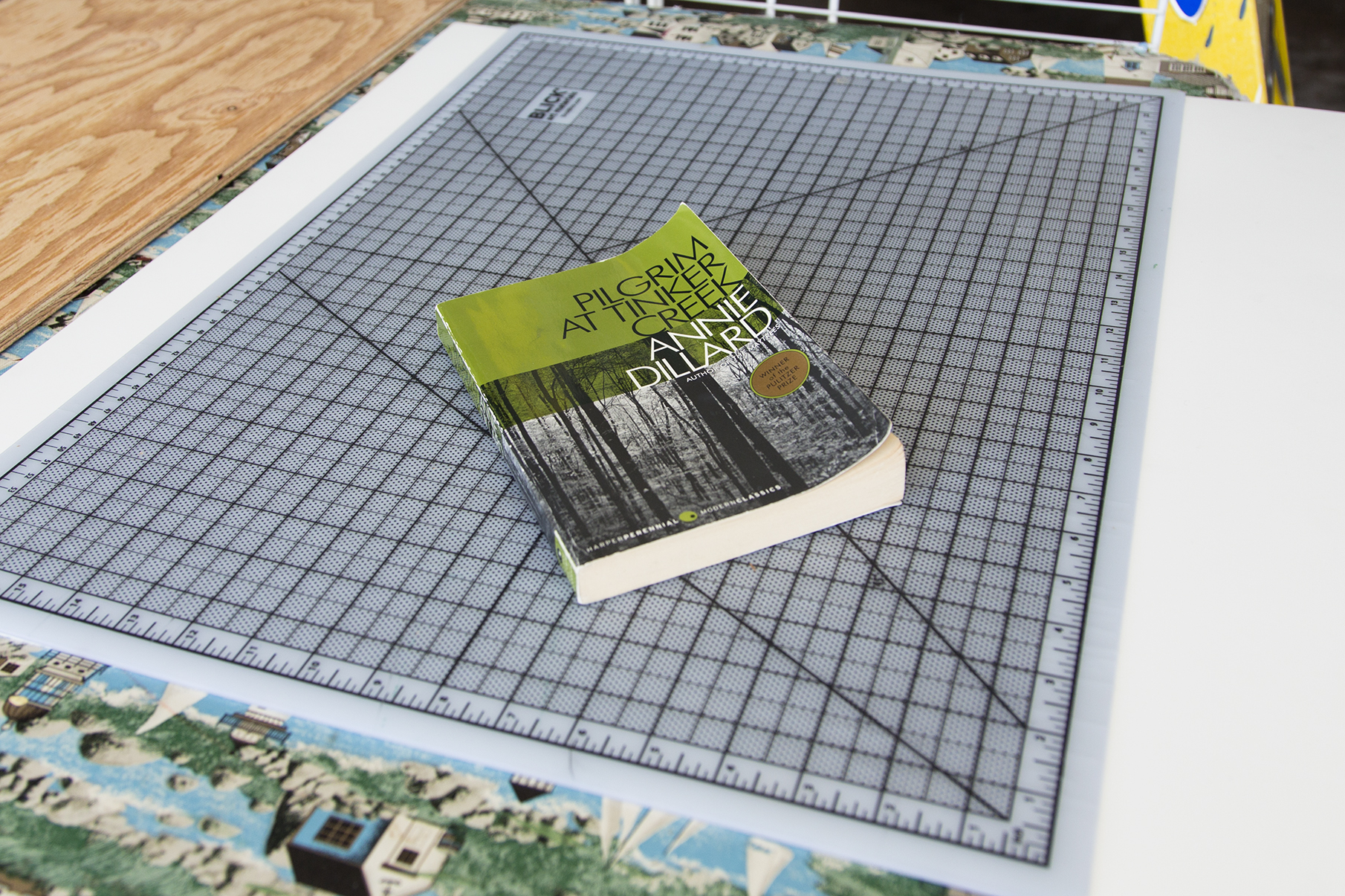 Corey - 5/16 - Pilgrim at Tinker Creek, by Annie Dillard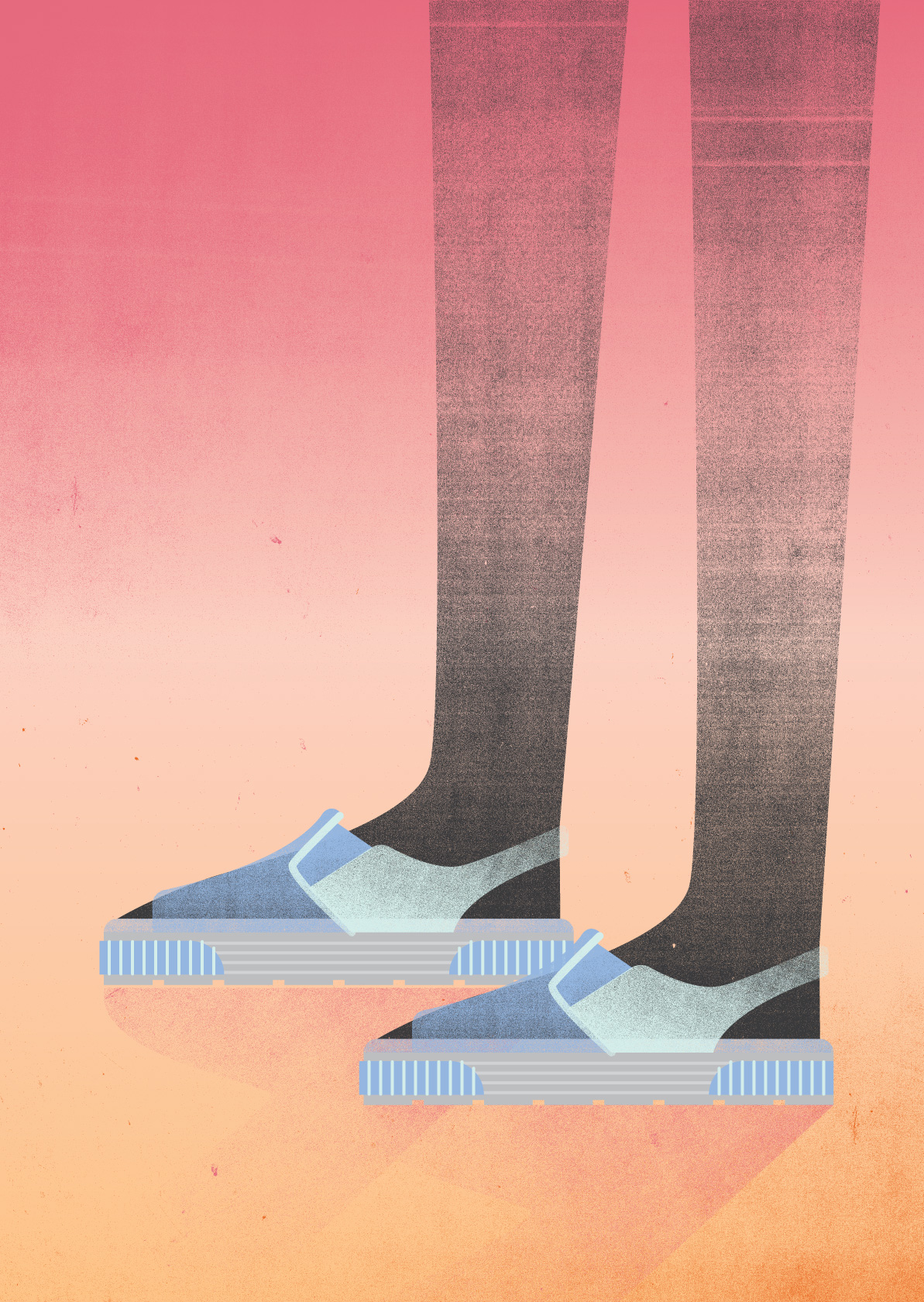 5/16 - Emily - Camper Shoes
Corey - 5/15 - Photo with Papa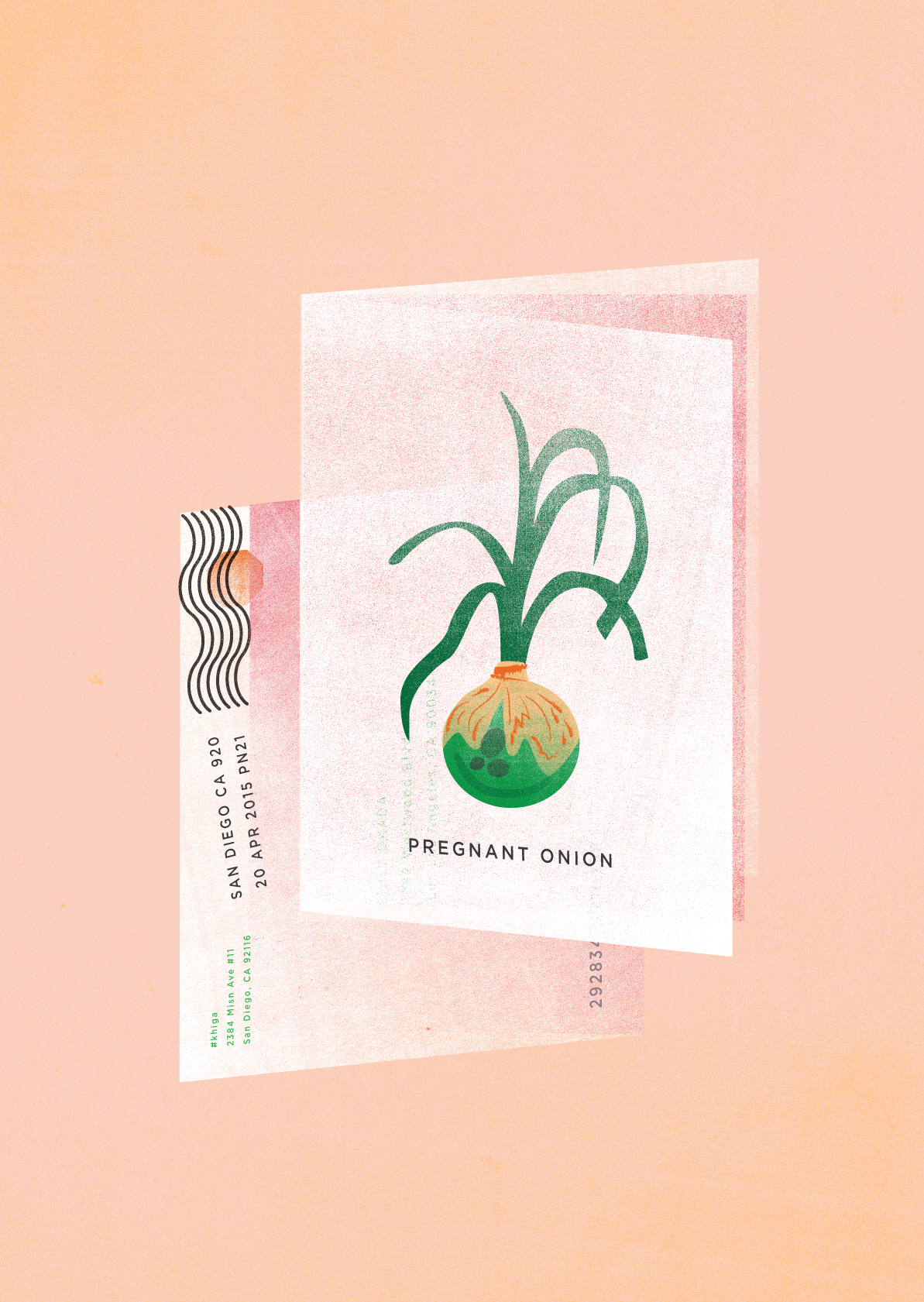 5/15 - Pregnant Orange Card
Corey - 5/14 - DK Eyewitness Travel Top 10 Madrid
5/14 - Emily - Electrical Cords
Corey - 5/13 - Frommer's Barcelona Travel Book with Foldout Map
Emily - 5/14 - Lace Top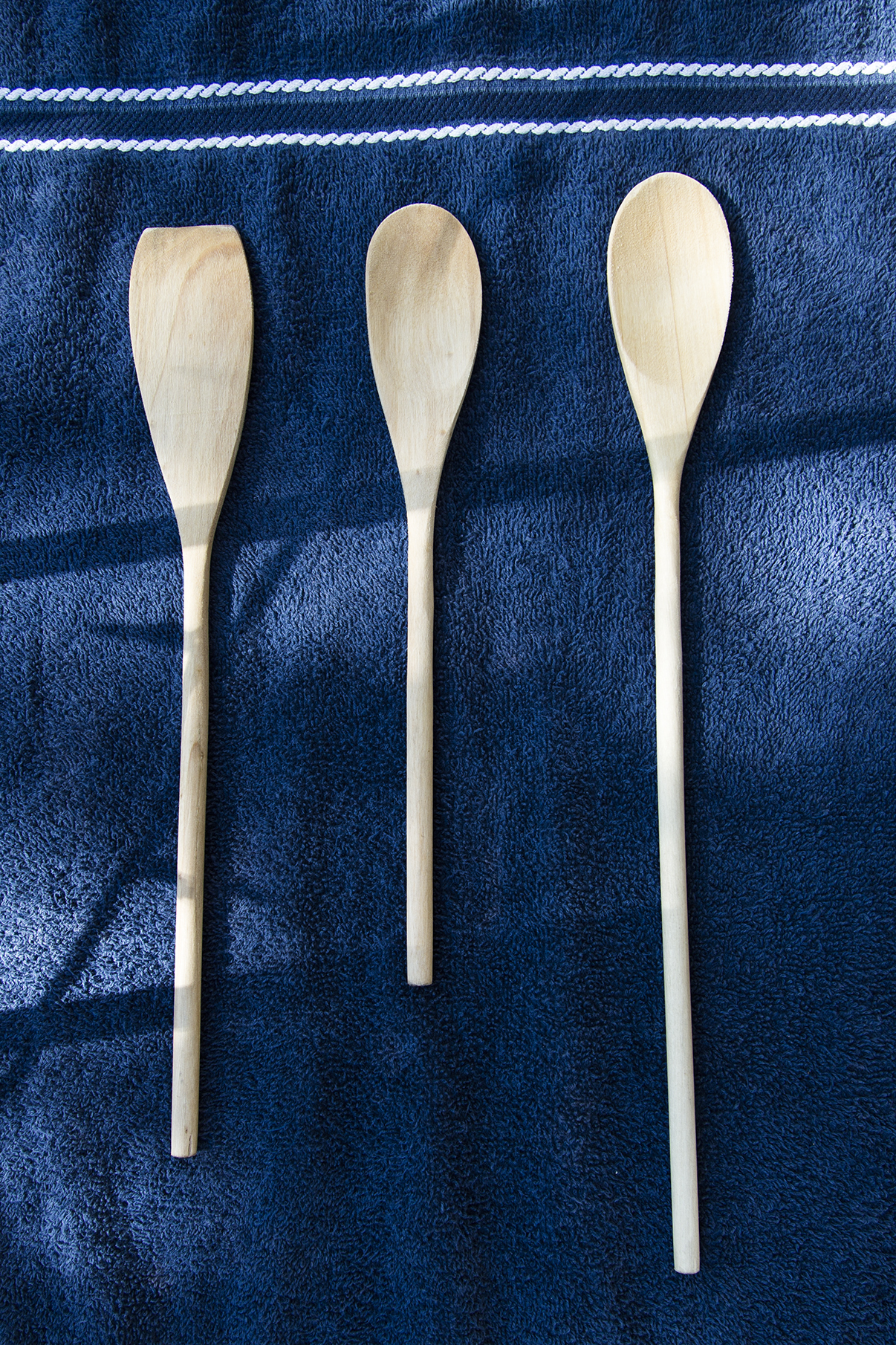 Corey - 5/12 - More Wooden Spoons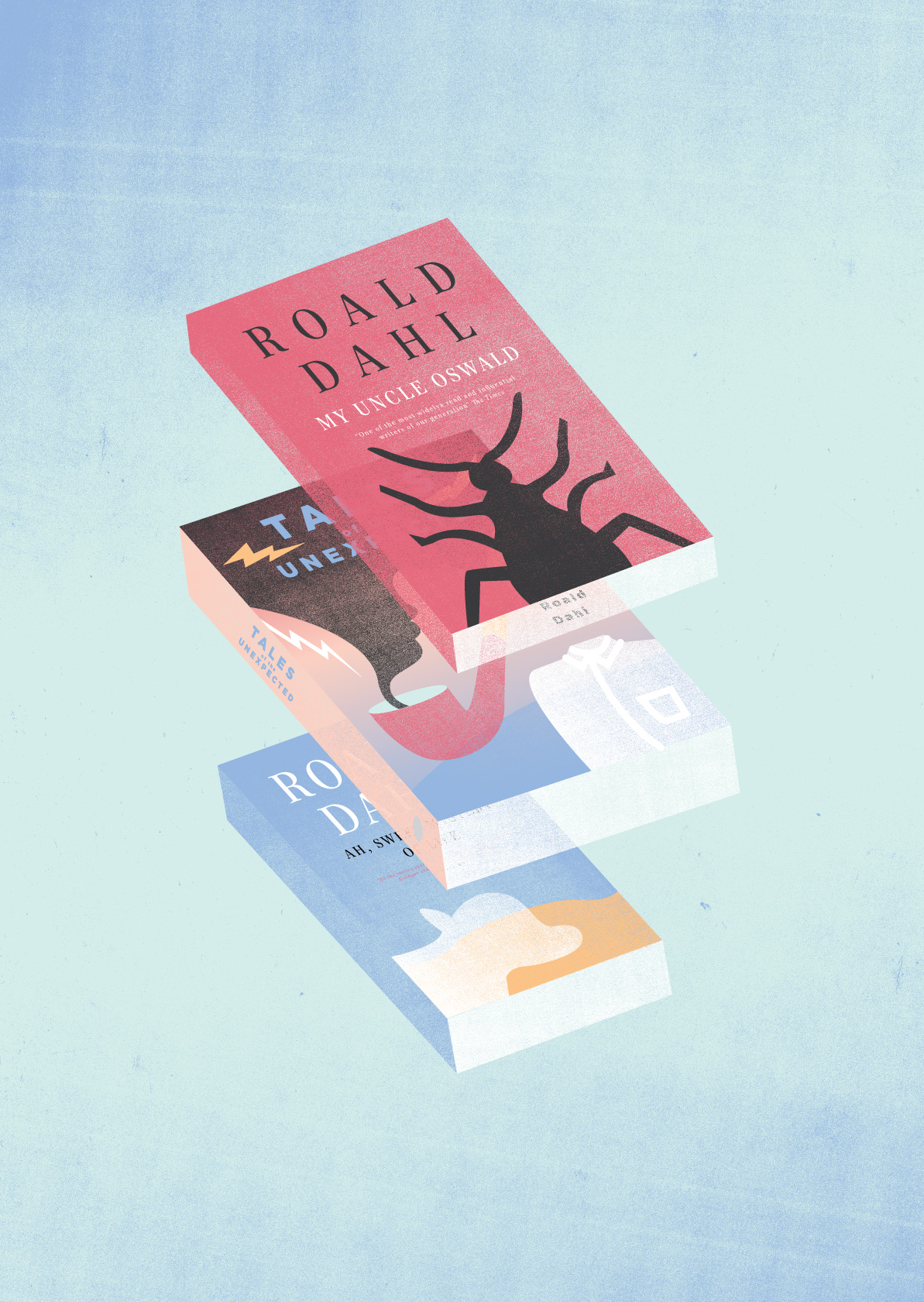 Emily - 5/12 - Roald Dahl Books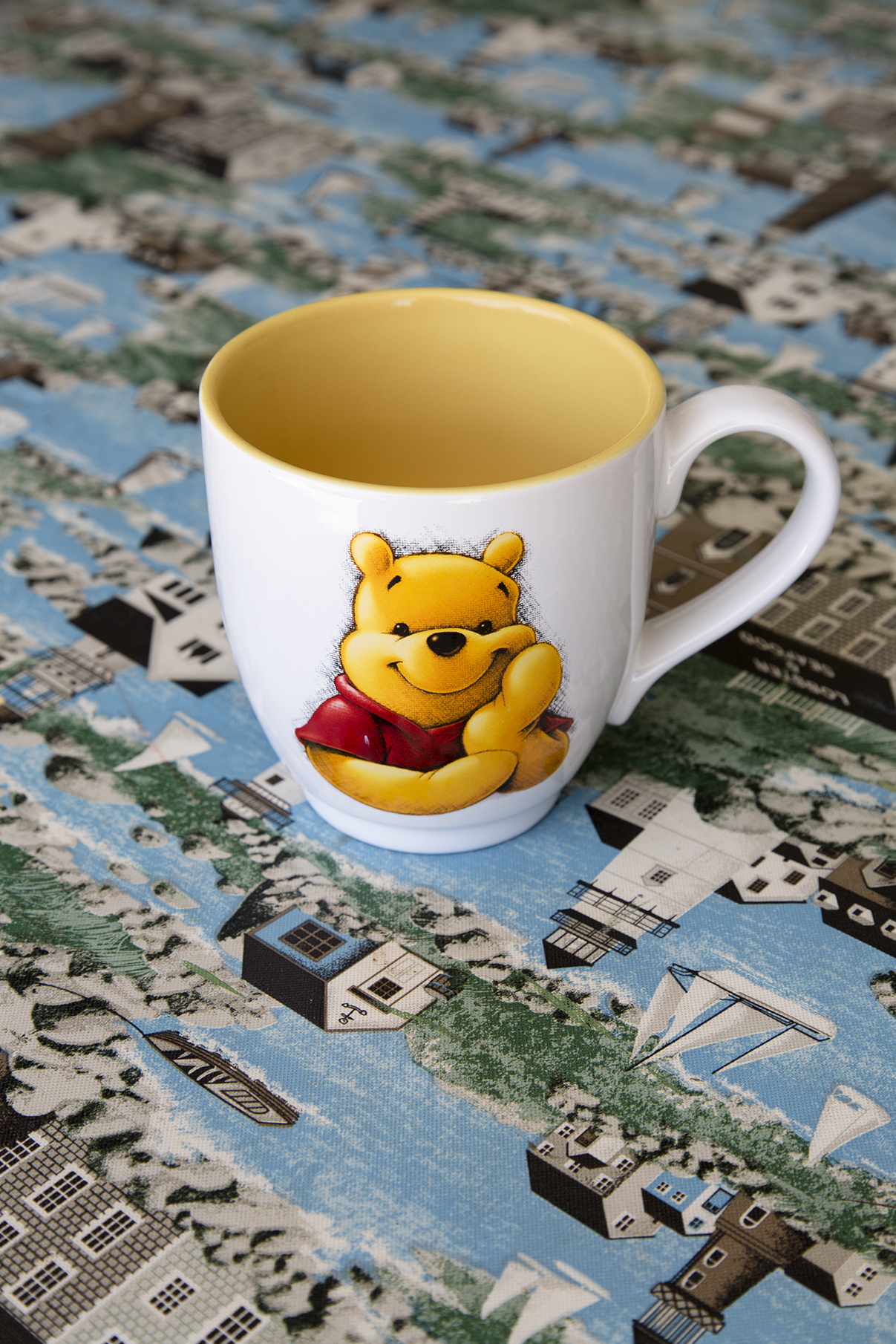 Corey - 5/11 - Winnie the Pooh Coffee Mug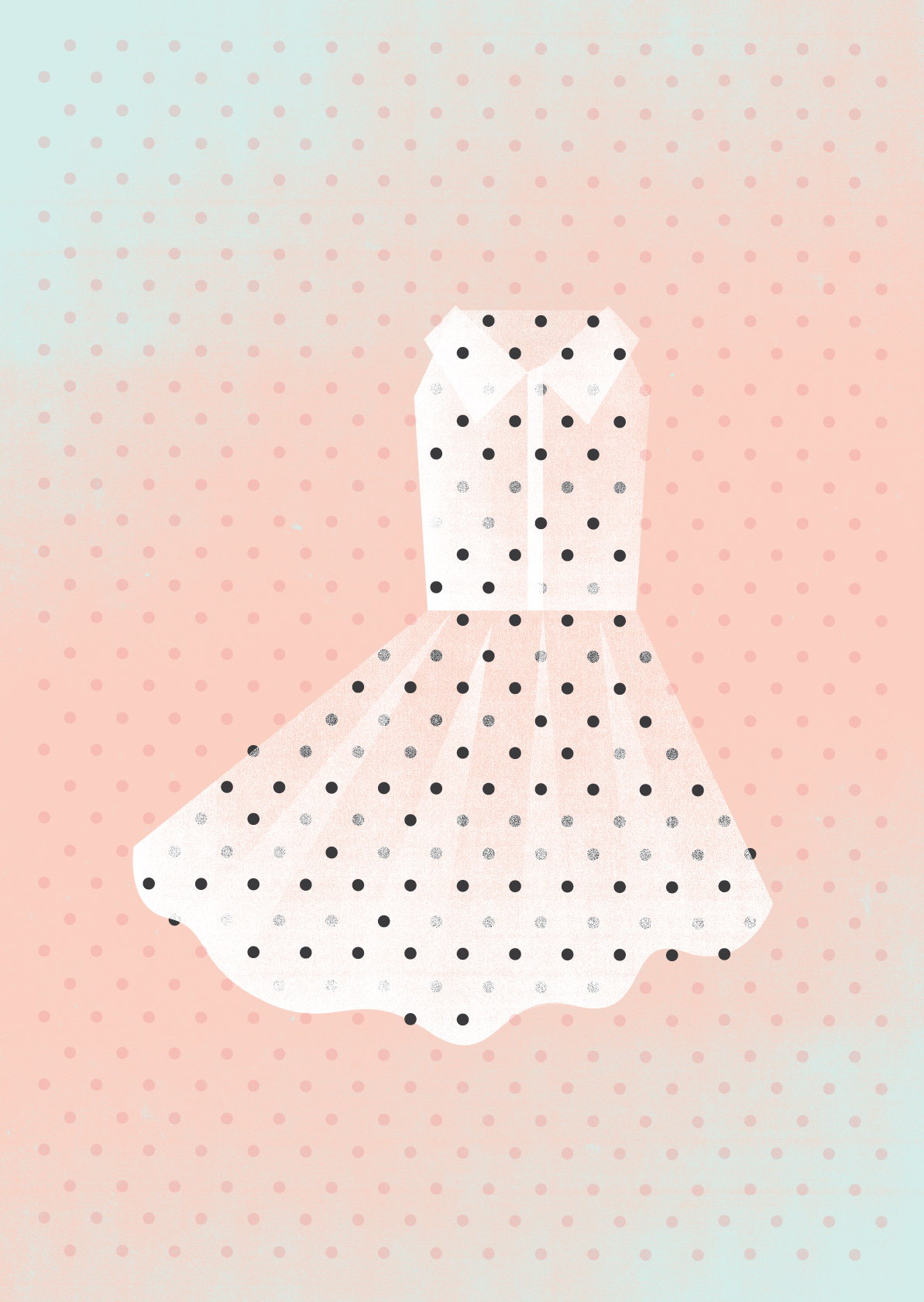 Emily - 5/11 - Polka Dotted Dress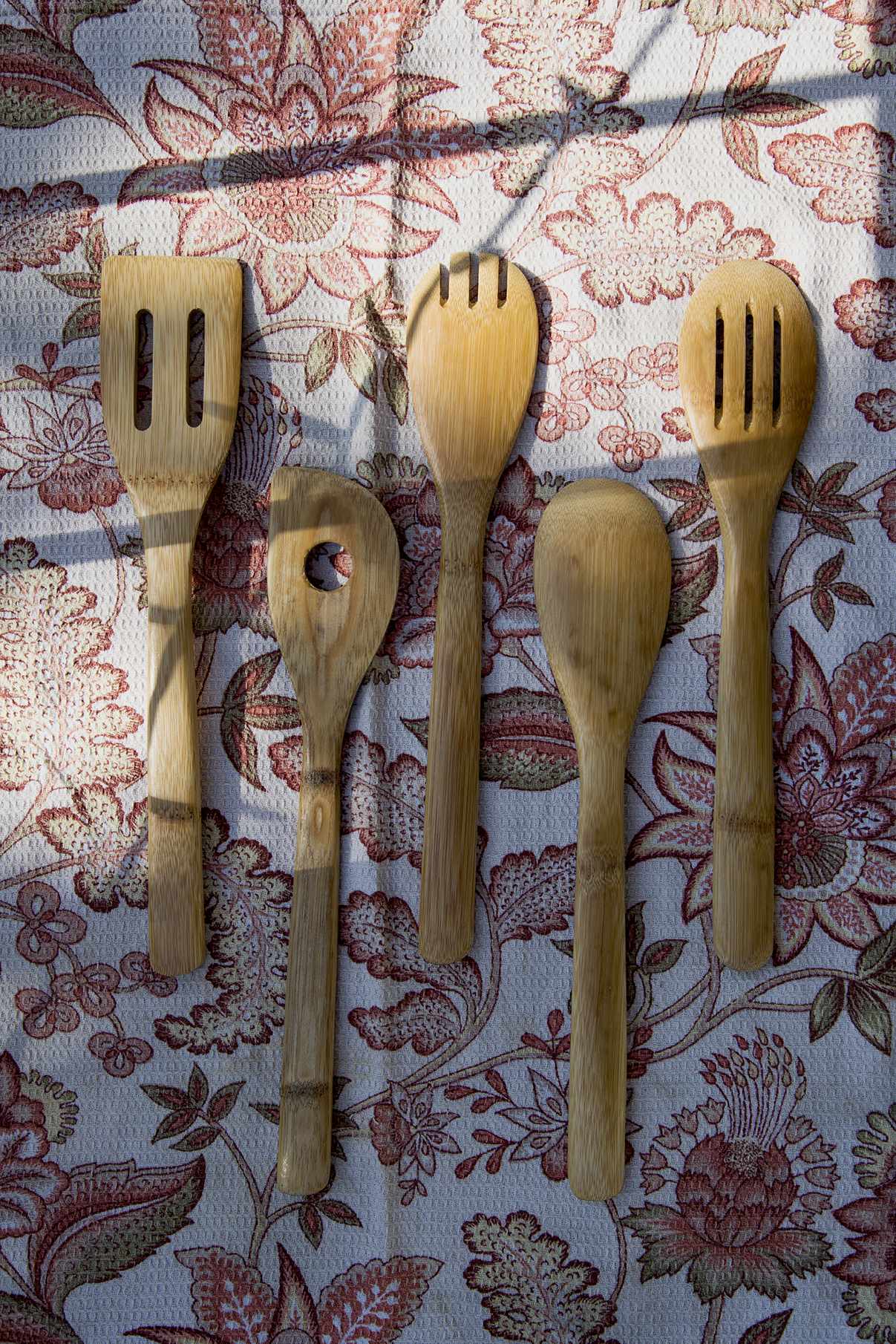 Corey - 5/10 - Wooden Spoons and Spatulas
Corey - 4/9 - A Piece of Salt and Apple Remote
5/9 - Vintage Skirt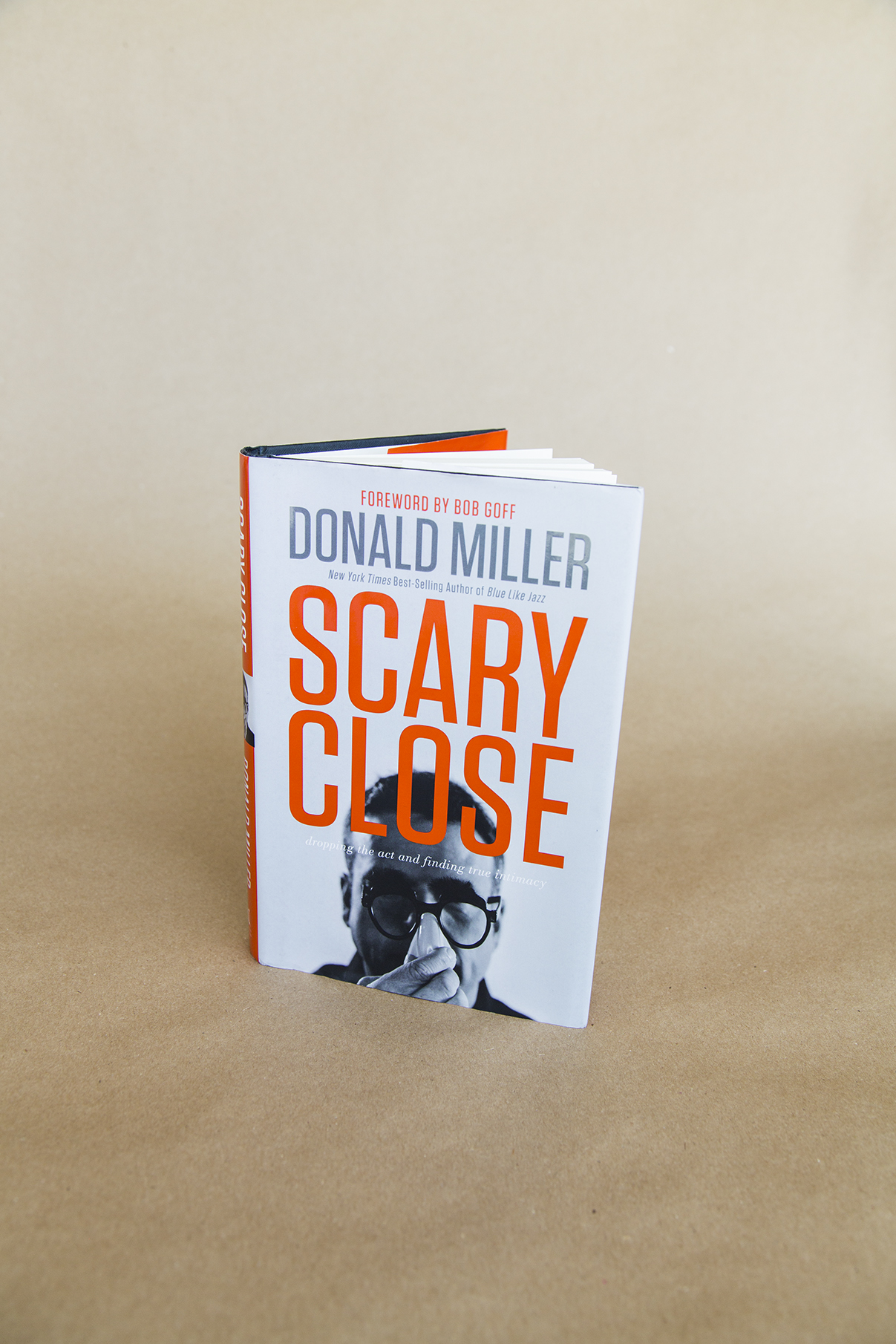 Corey - 5/8 - Scary Close, by Donald Miller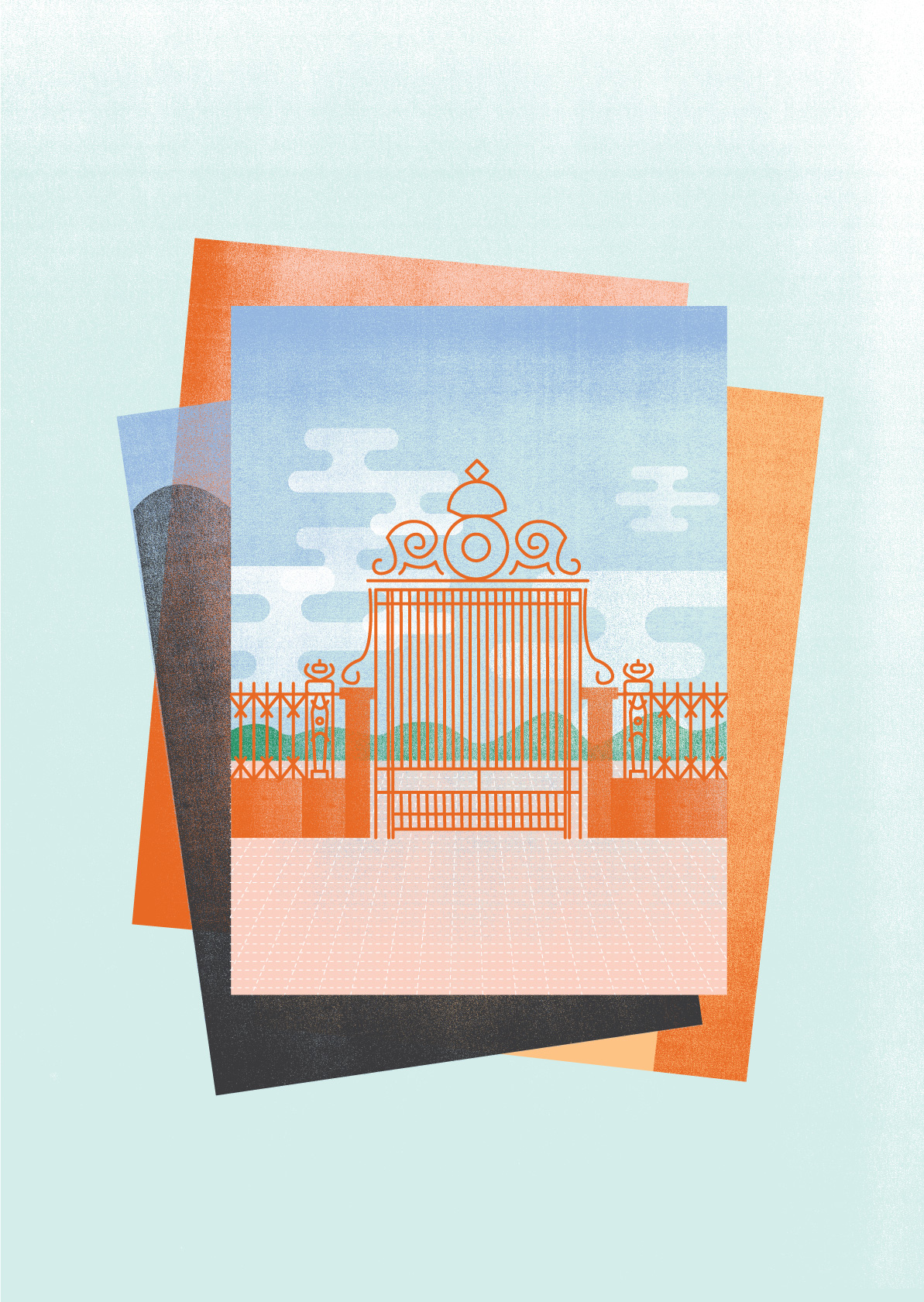 Emily - 5/8 - Europe Photos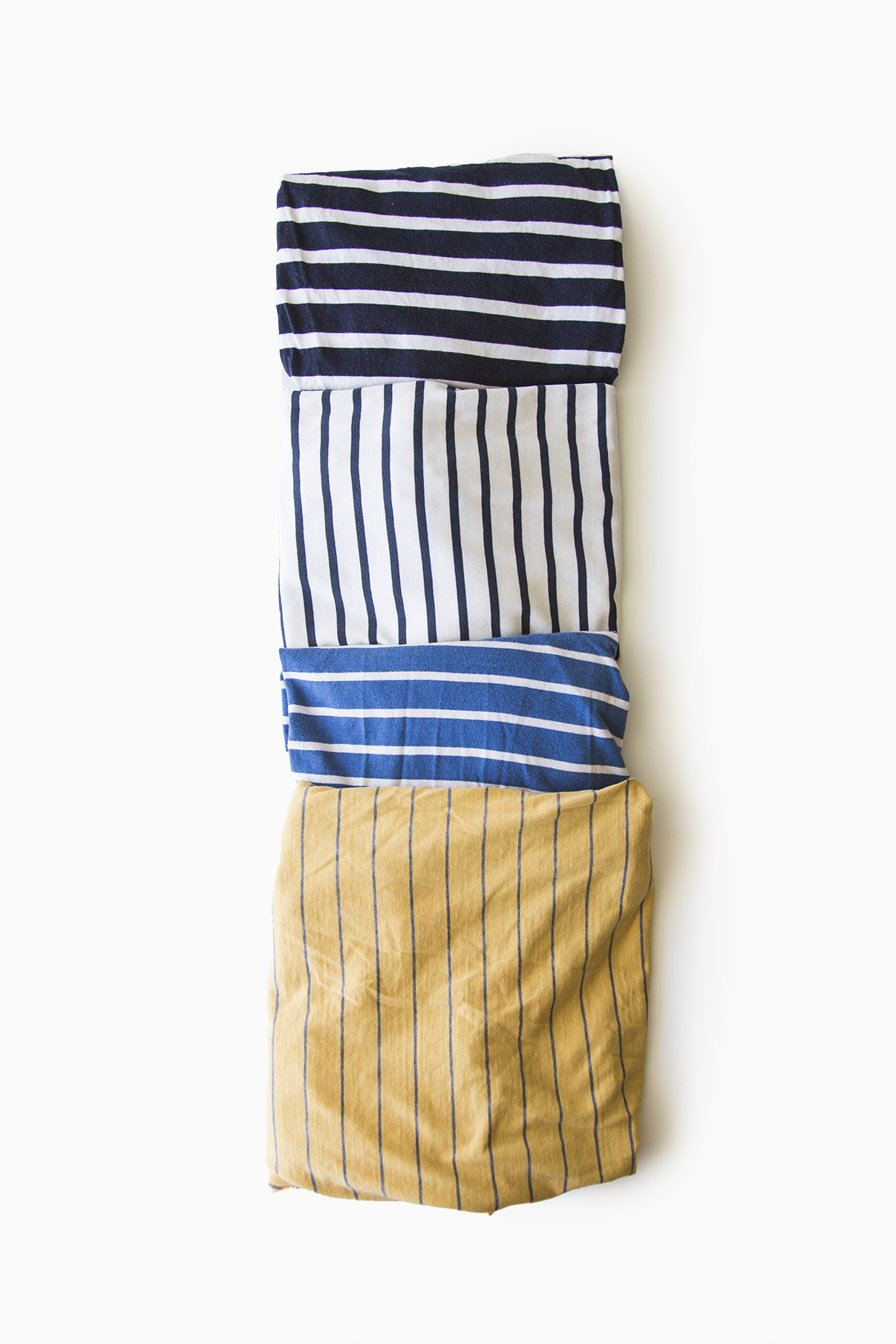 Corey - 5/7 - Striped Shirts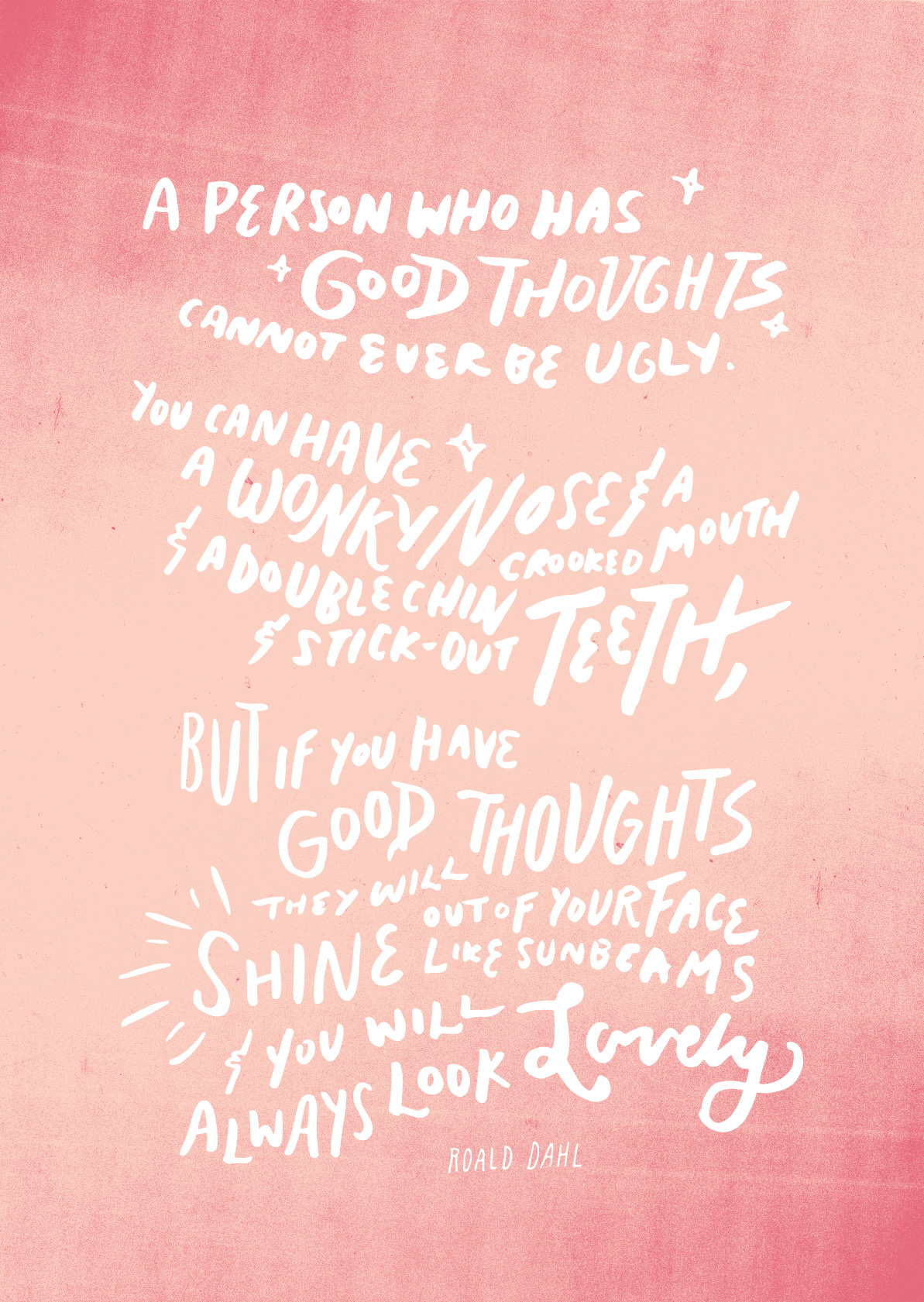 Emily - 5/7 - The Twits by Roald Dahl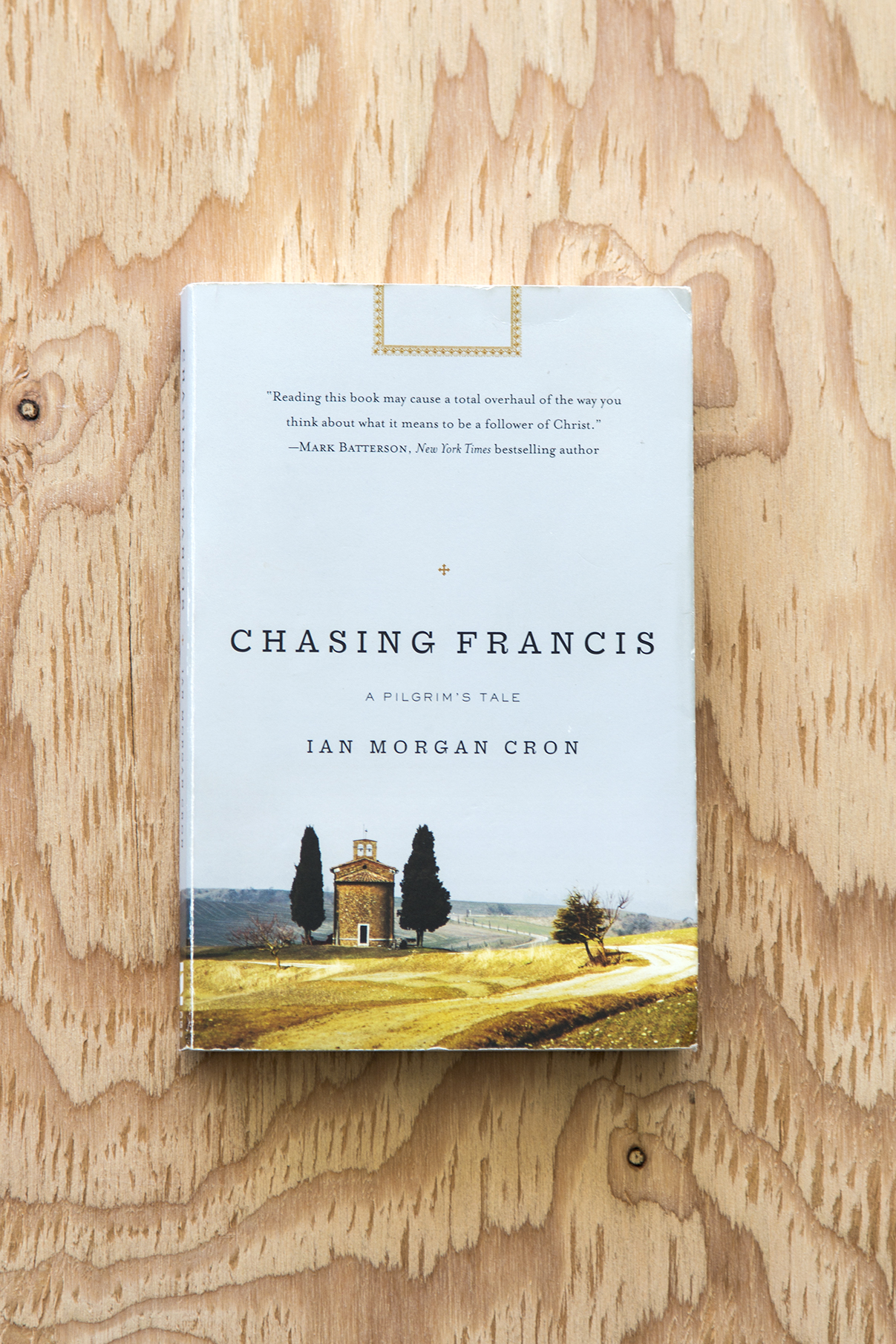 Corey - 5/6 - Chasing Francis, by Ian Morgan Cron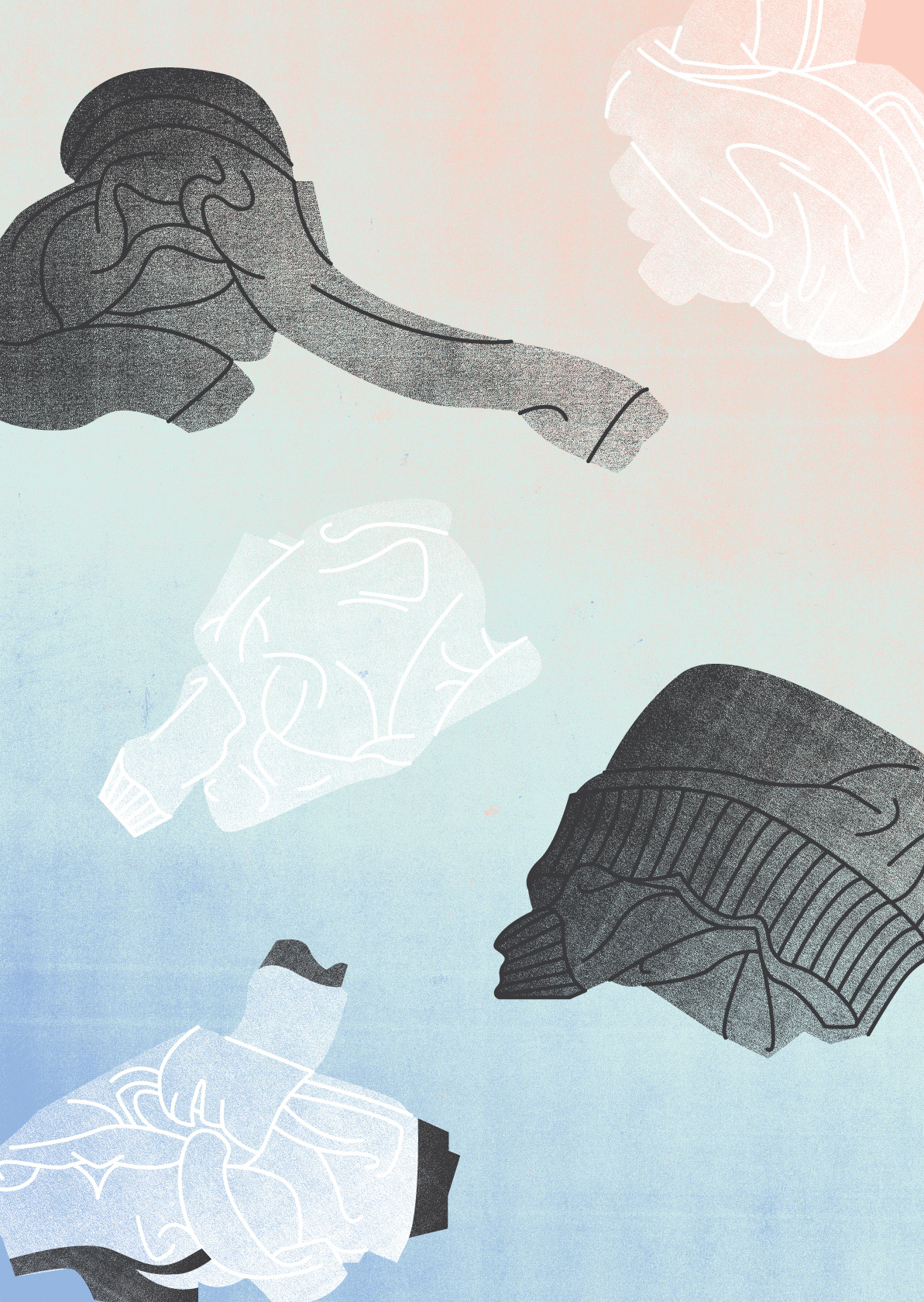 Emily - 5/6 - Sweaters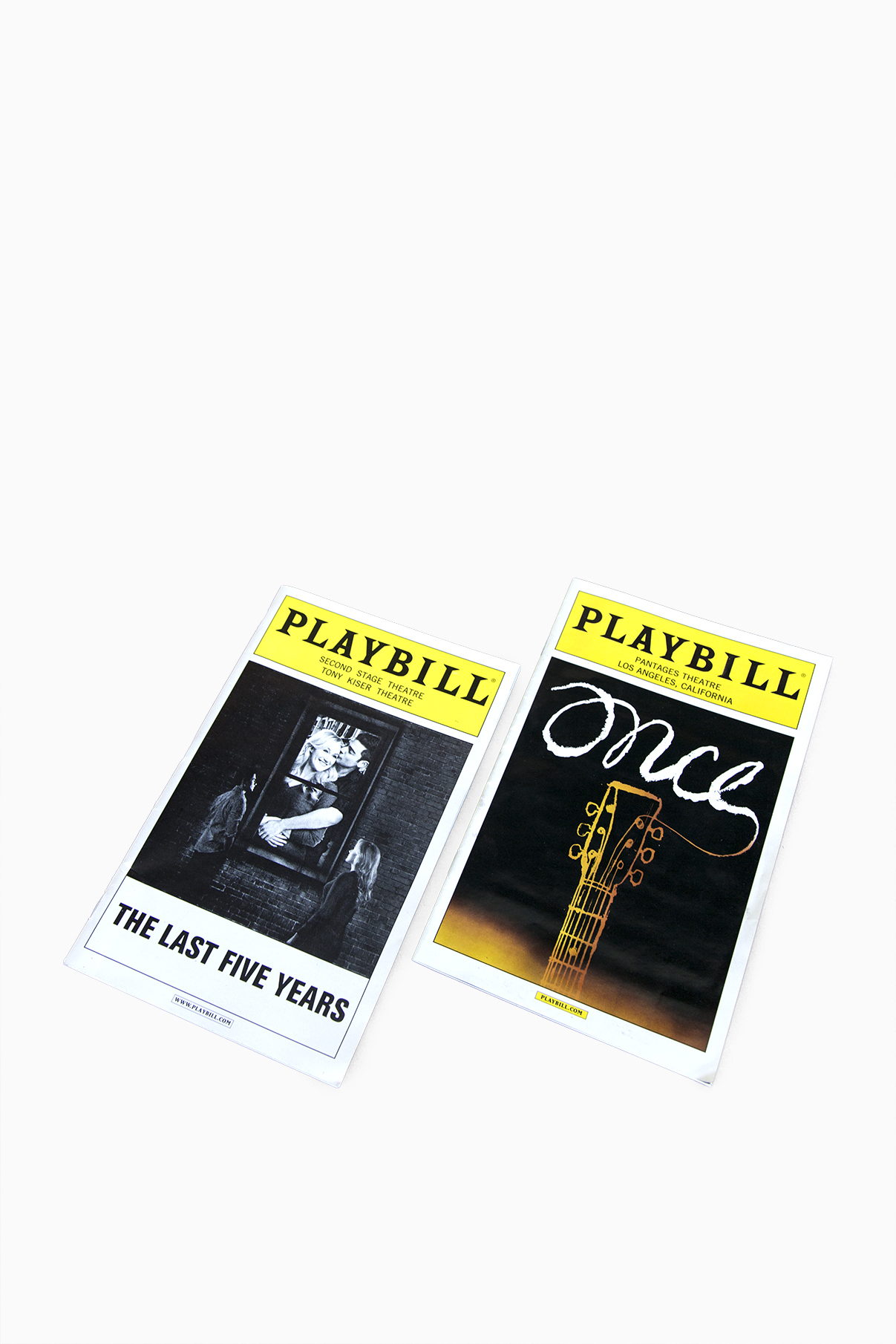 Corey - 4/5 - The Last Five Years and Once Playbill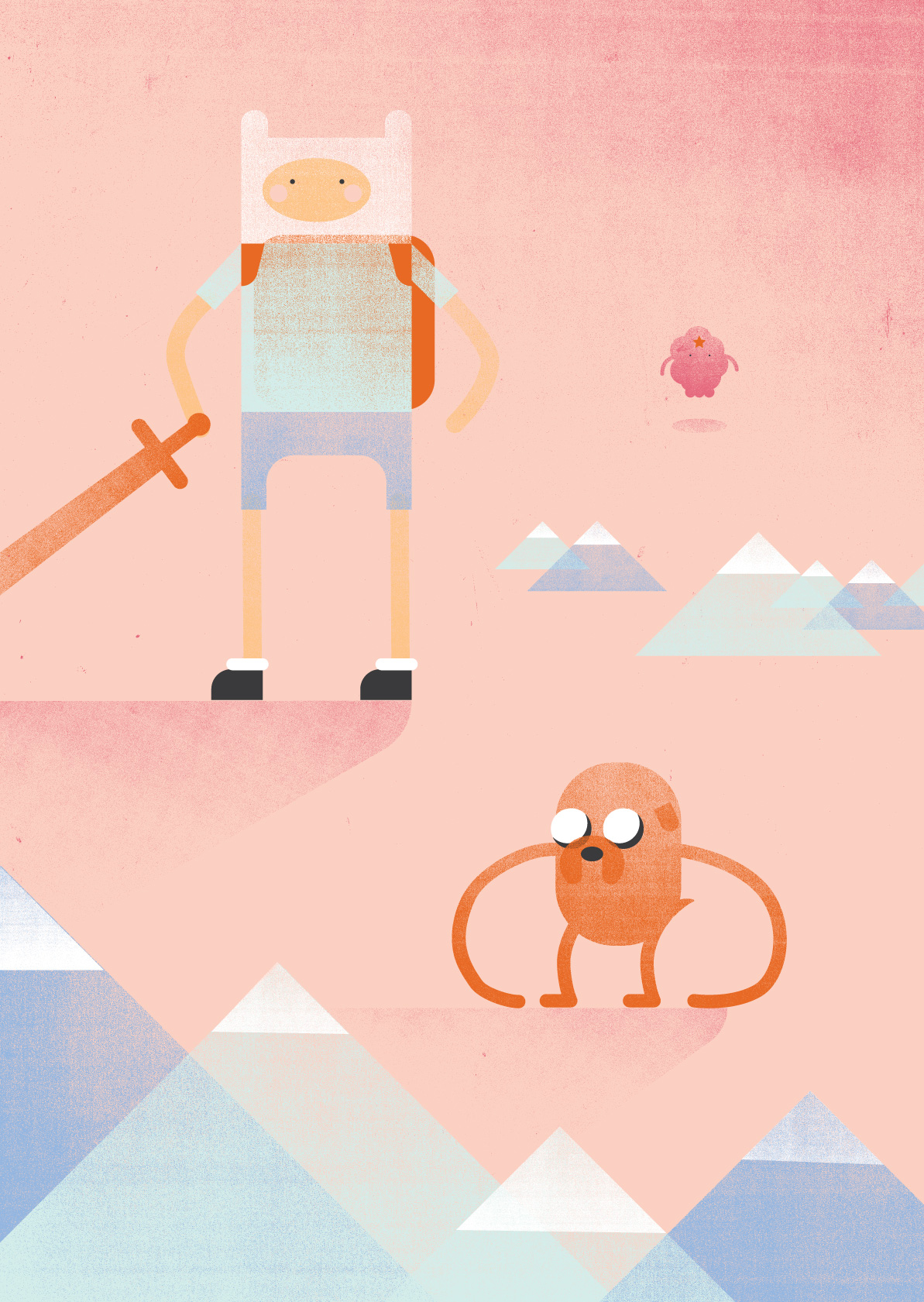 Emily - 5/5 - Adventure Time DVDs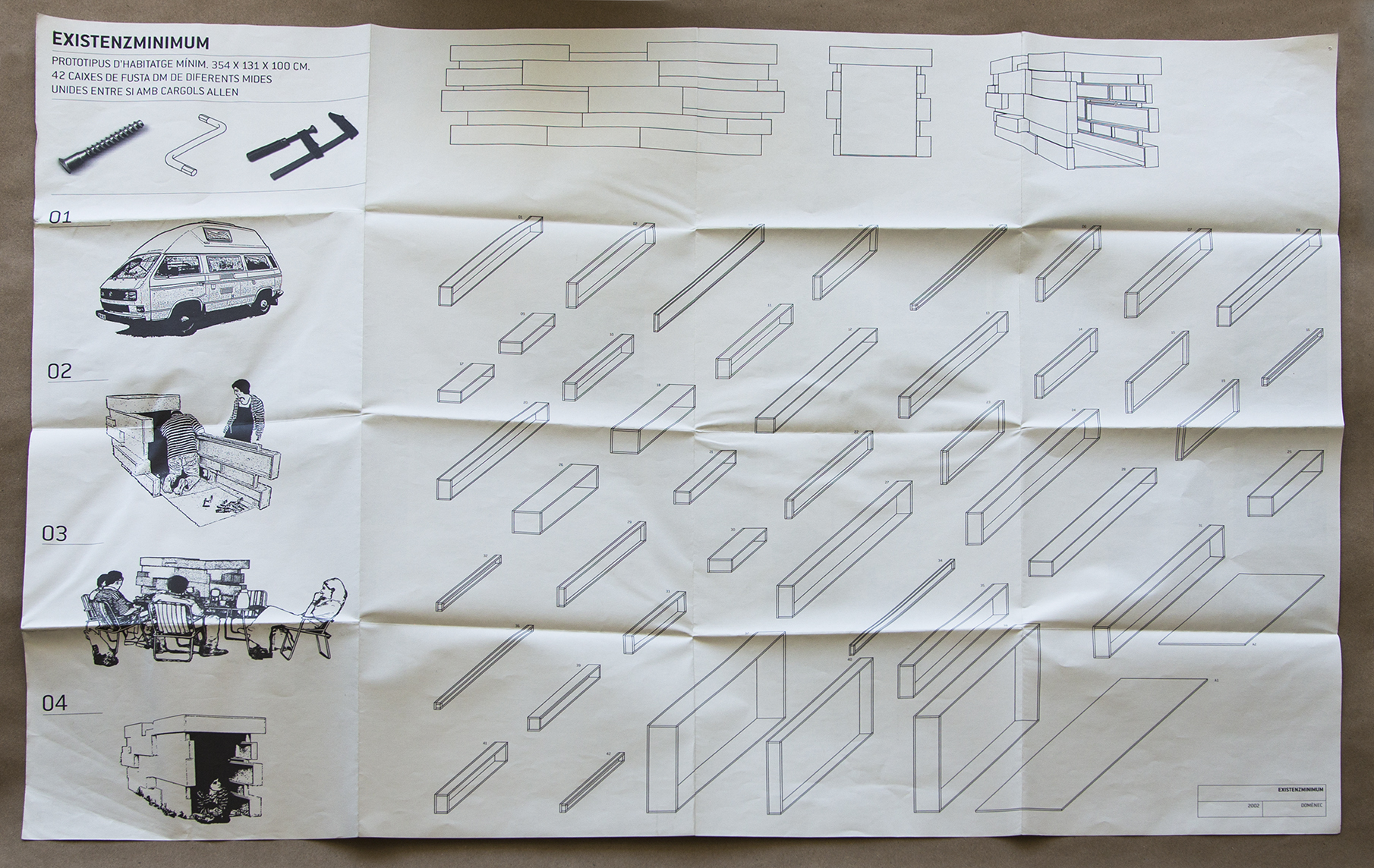 Corey - 5/4 - Existenzminimum Poster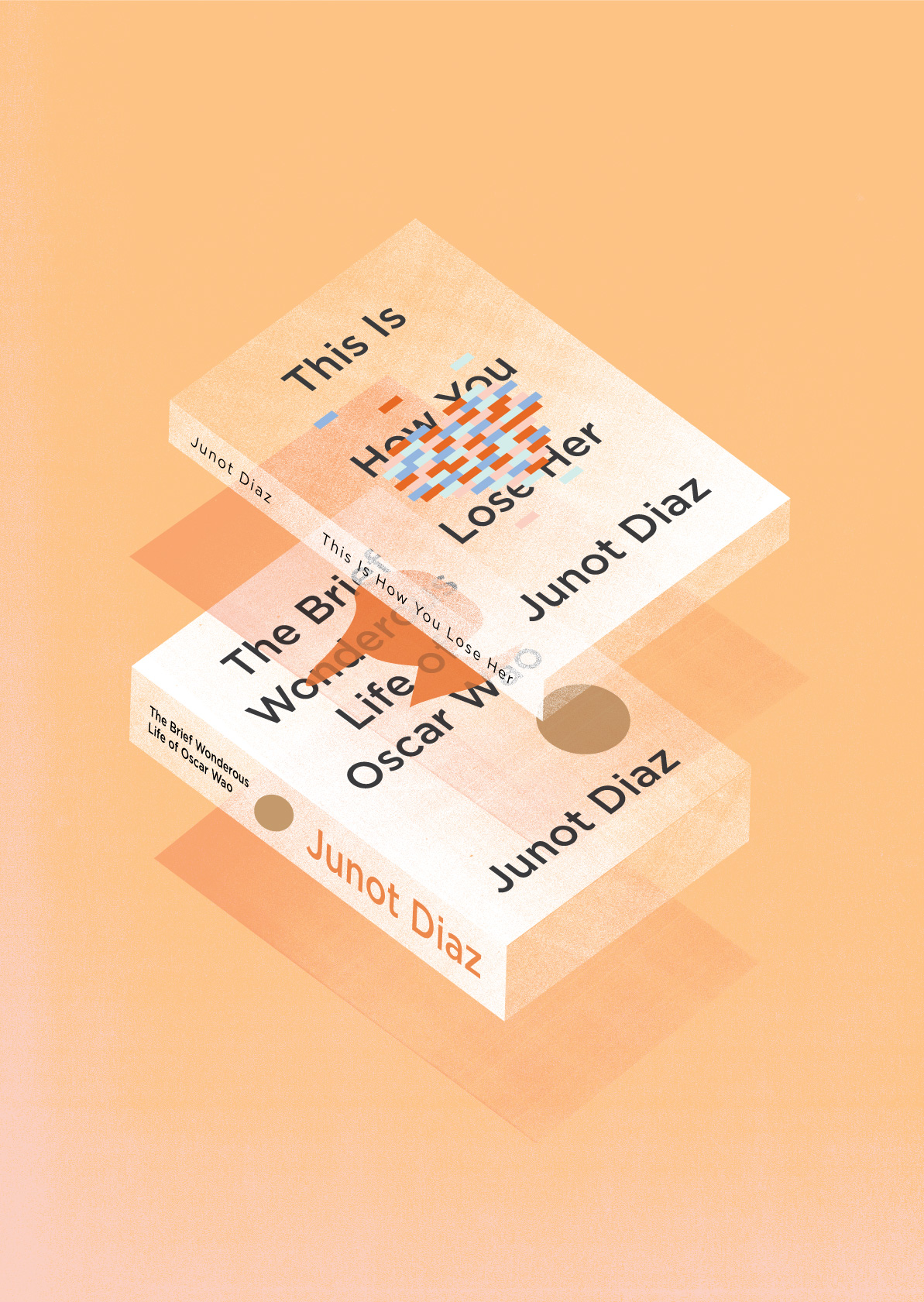 Emily - 5/4 - Junot Diaz Books
Corey - 5/3 - A Traveller's Map of Britain & Ireland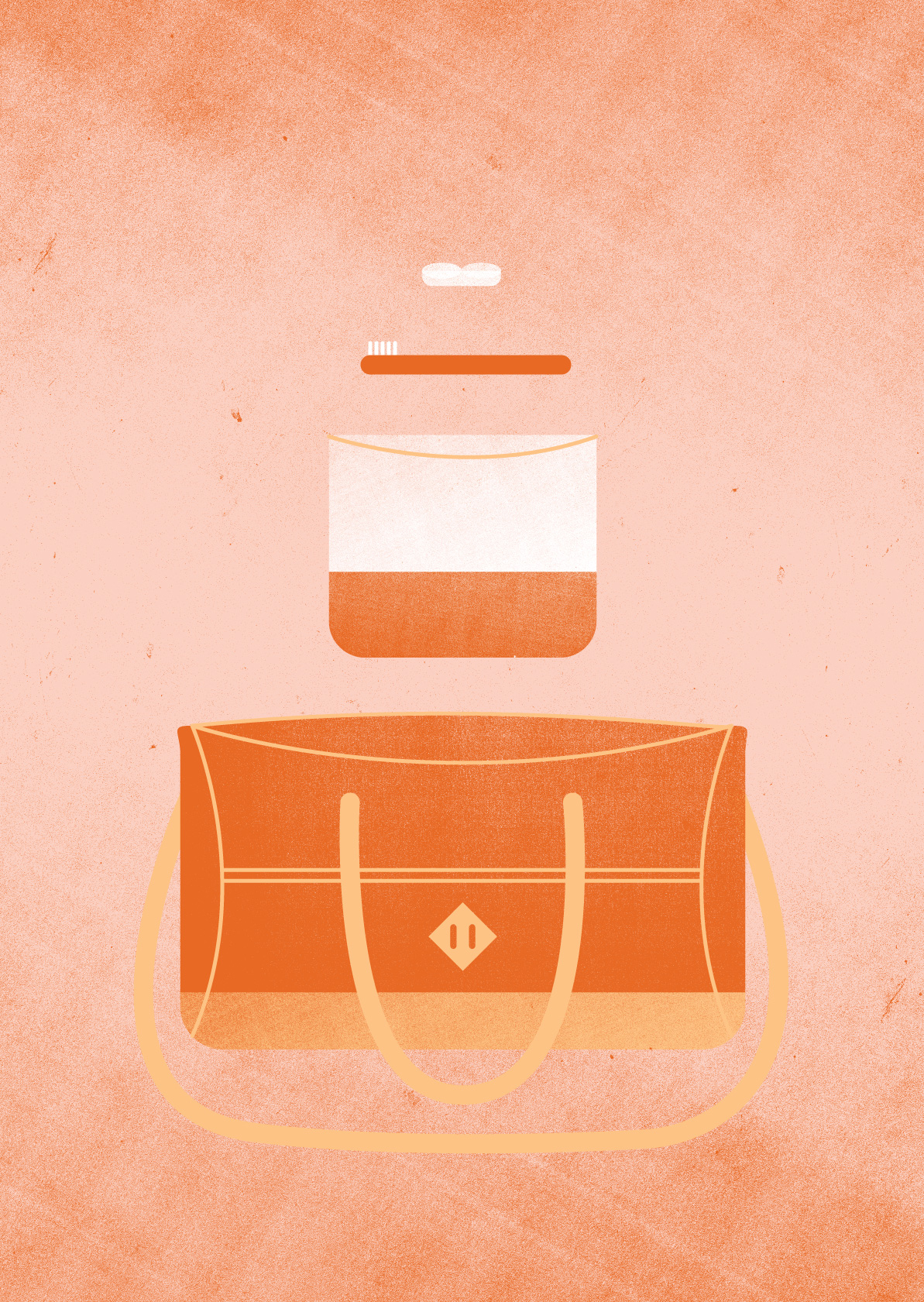 Emily - 5/3 - Travel Essentials
Corey - 4/2 - Powell's Bookstore Map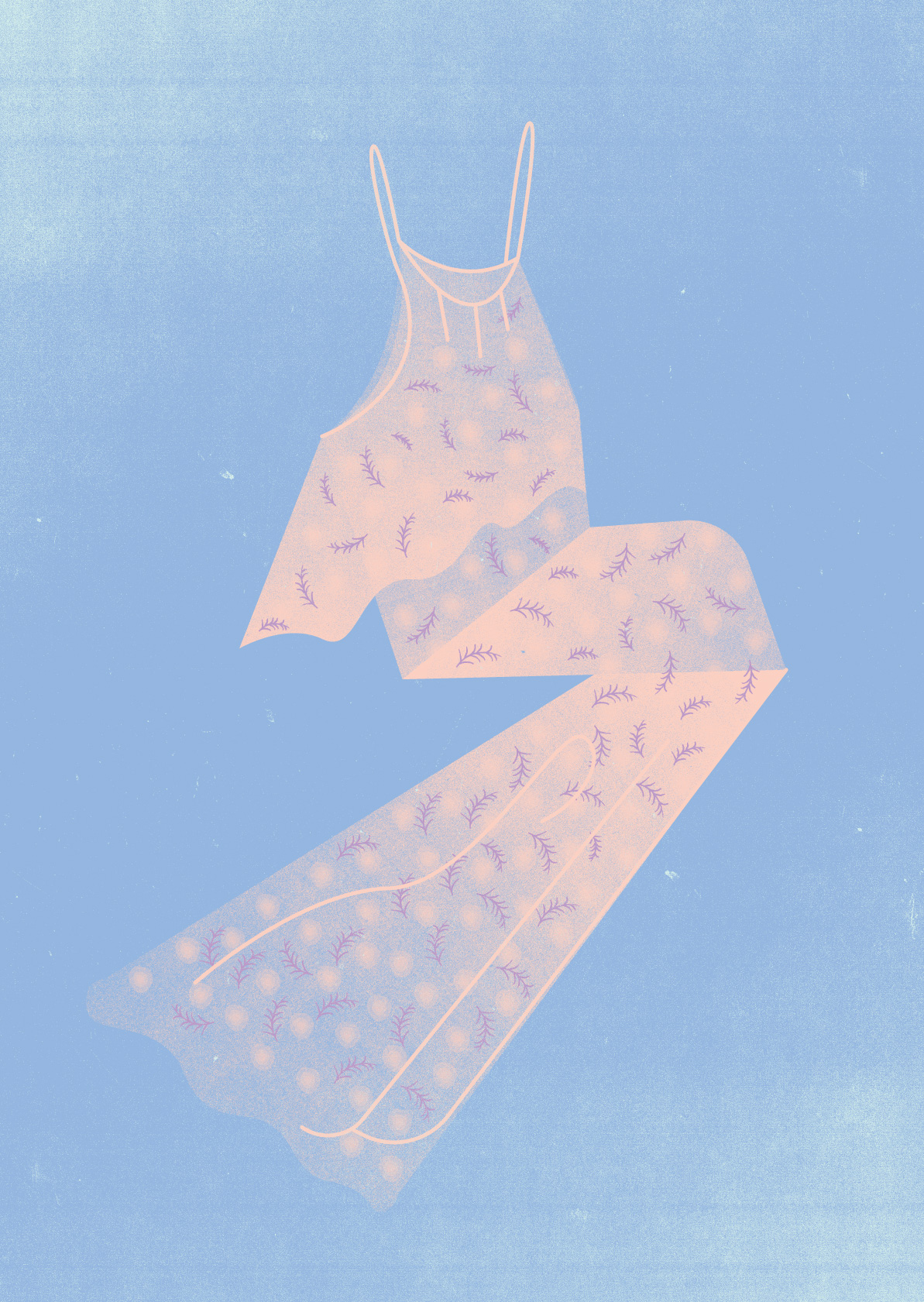 Emily - 5/2 - Girly Dress
Corey - 4/1 - Rick Steves' Guide To Europe: Italy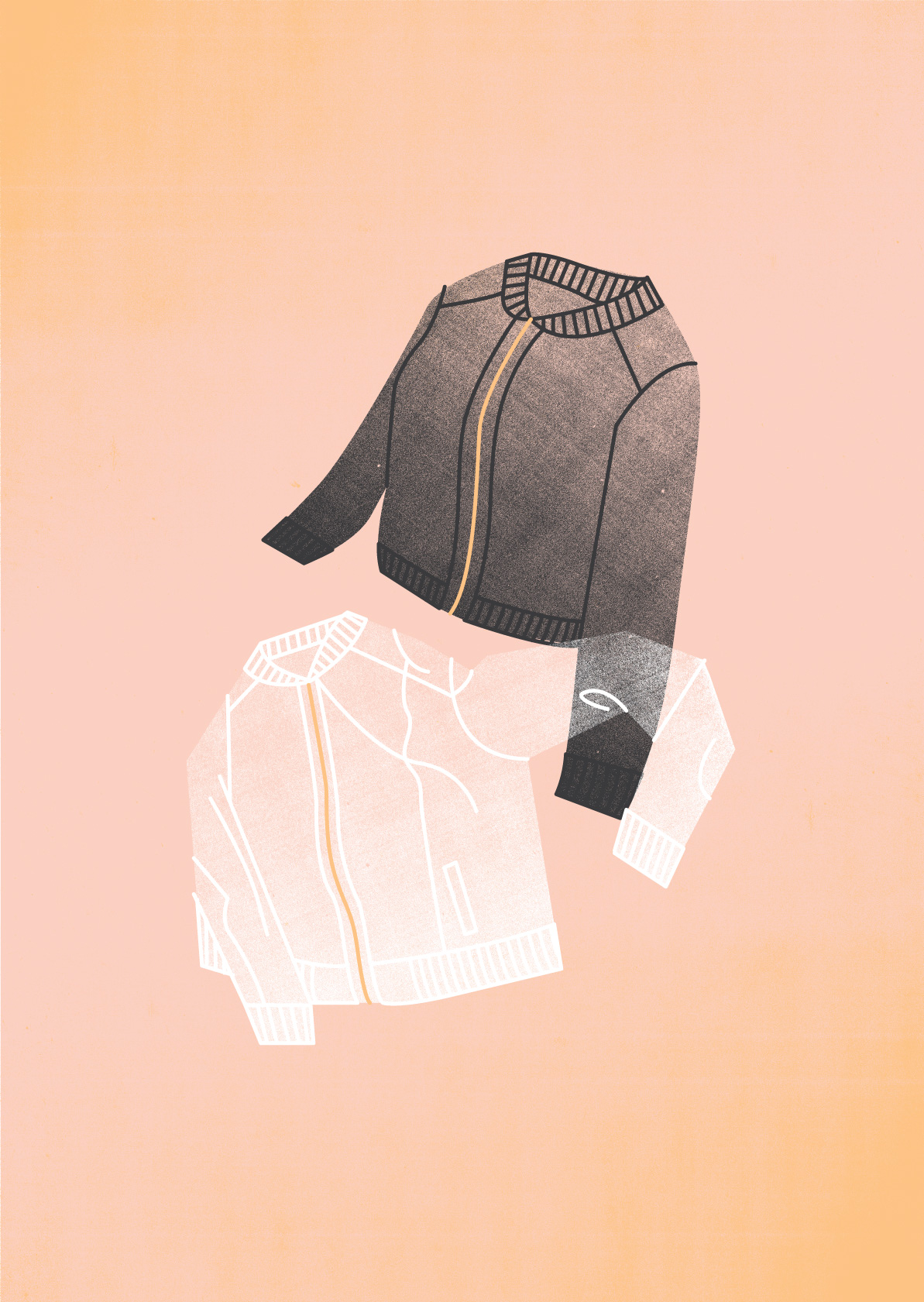 Emily - 5/1 - Banana Republic Jackets
Corey - 5/31 - Good Will Hunting Screenshot
It's not your fault
Emily - 5/31 - Memoirs of a Geisha
Corey - 5/30 - Juno Screenshot
"As far as boyfriends go, Paulie Bleeker is totally boss. He is the cheese to my macaroni. And, I know people are supposed to fall in love before they reproduce, but I guess normalcy isn't really our style."
Emily - 5/30 - Spirited Away
My favorite Hayao Miyazaki movie.
Corey - 5/29 - Big Fish Screenshot
"Have you ever heard a joke so many times, you've forgotten why it's funny? Then, you hear it again, and suddenly… it's new! You remember why you loved it in the first place. That was my father's final joke, I guess. A man tells his story so many times, that he becomes the stories. They live on after him. And in that way, he becomes immortal."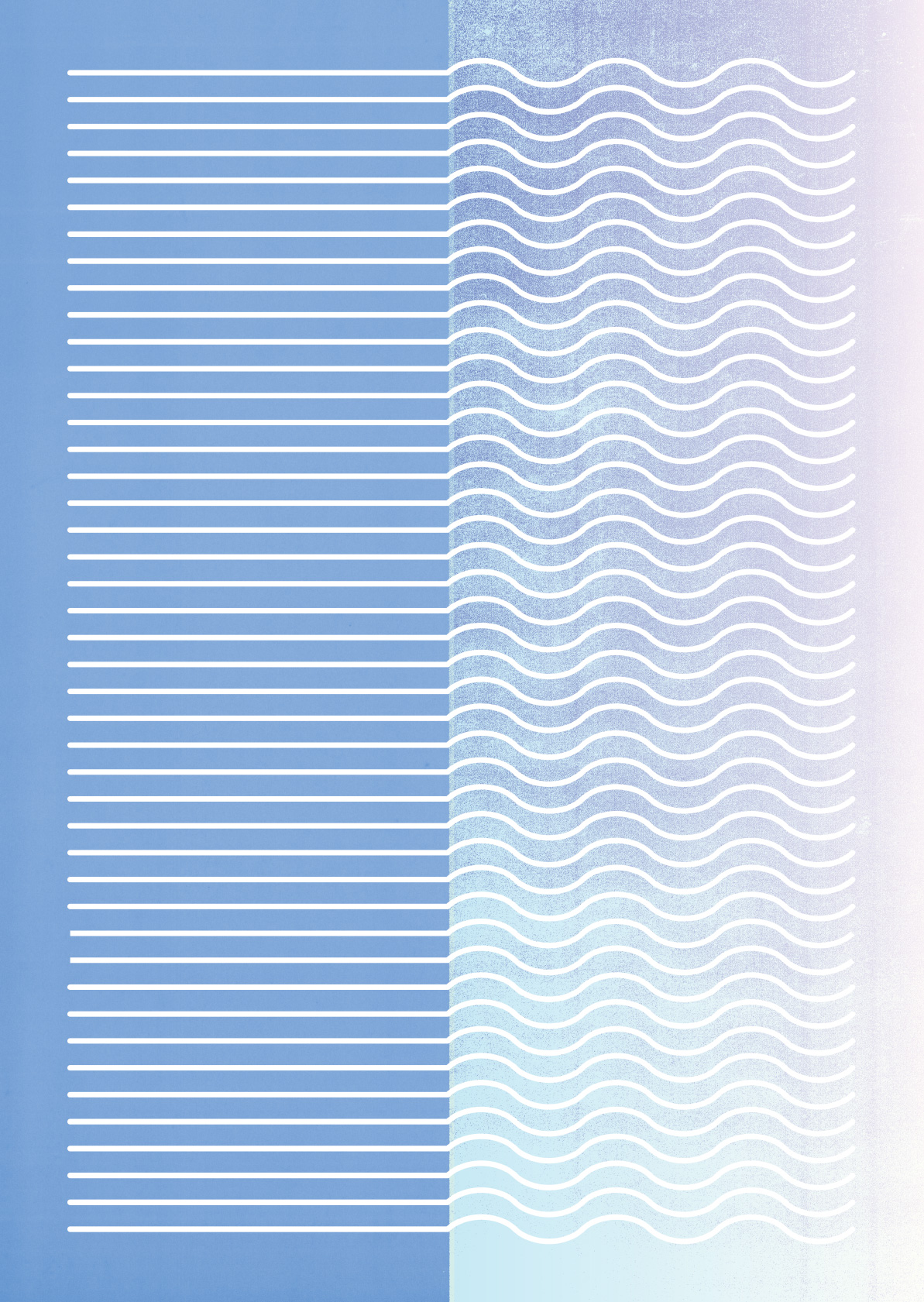 Emily - 2/29 - Mini Straightener
Corey - 5/28 - Children of Men Screenshot
Words from a wonderful and foreboding movie - "As the sound of the playgrounds faded, the despair set in. Very odd, what happens in a world without children's voices..."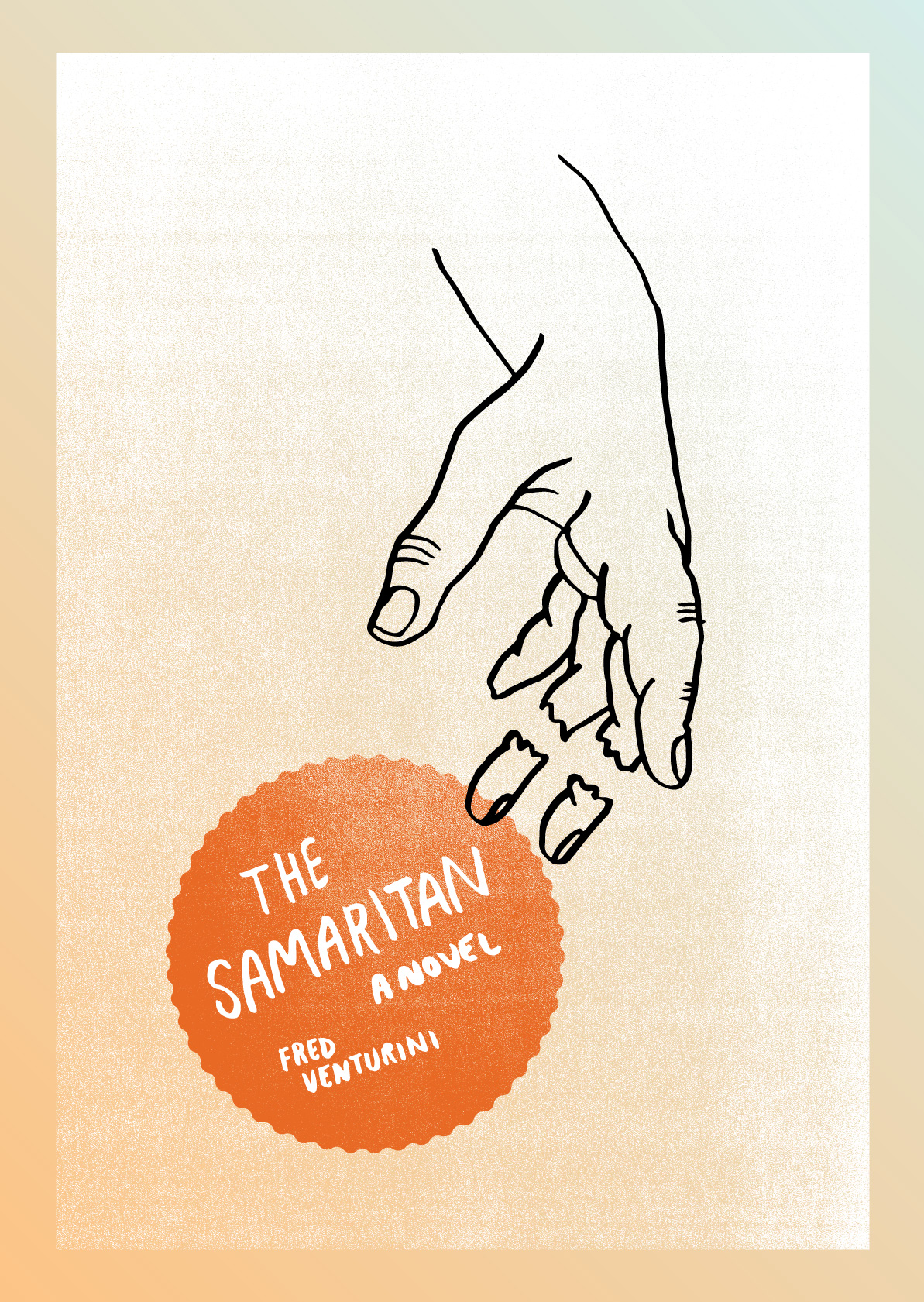 Emily - 5/28 - The Samaritan
Corey - 5/27 - Screenshot from Singin' in the Rain
It's happening - I'm going through all my movies, and pulling a screenshot from a favorite moment. Despite the fact that the song (and movie title) has little to do with the plot, this scene is pure and beautiful. "Come on with the rain - I've a smile on my face!" The movie stands the test of time: the dancing is perfect, the tone consistent, it's funny and satirical, there are moments touching and sad. Gene Kelly forever!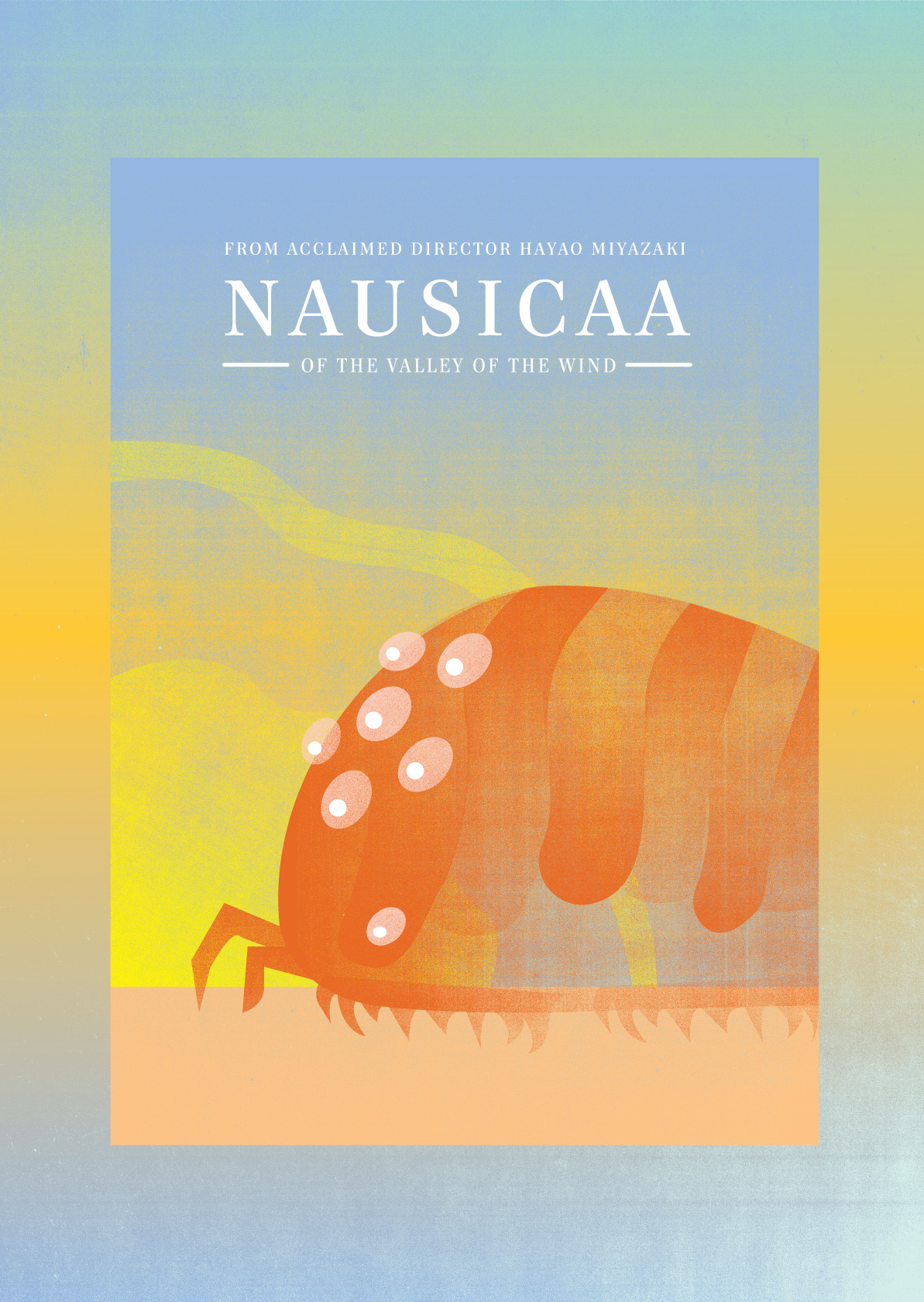 Emily - 5/27 - Nausicaa
Corey - 5/26 - Canon Mark 3 and GoPro Hero 3 Chargers
The backbone of my photography world.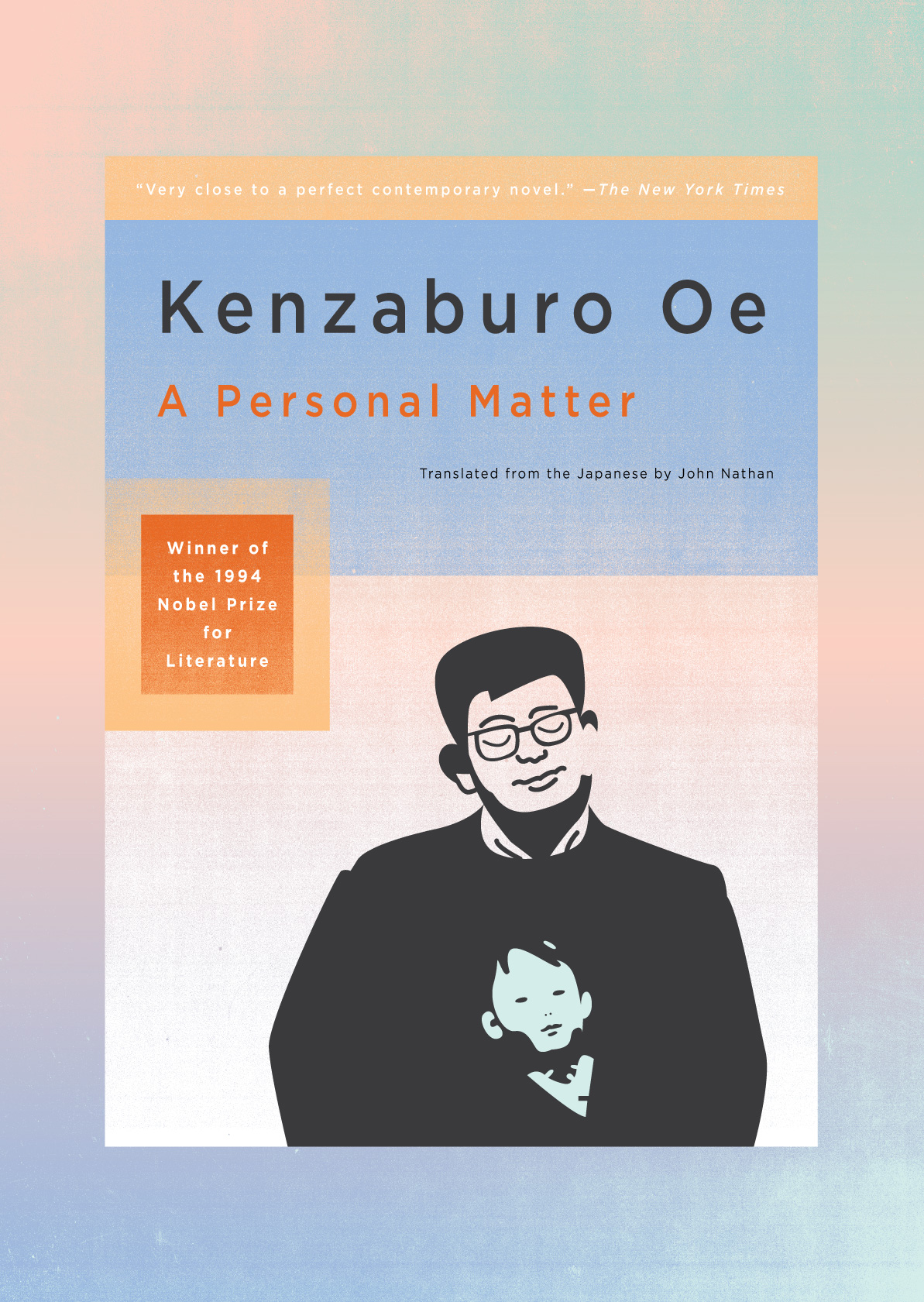 Emily - 5/26 - A Personal Matter
Corey - 5/25 - Thai Knife
I received this gift sometime in high school from Erin and Jill Underwood. They went on a trip to Thailand and brought several of these knives home; one for each of their dude friends. Ladies, I still have it!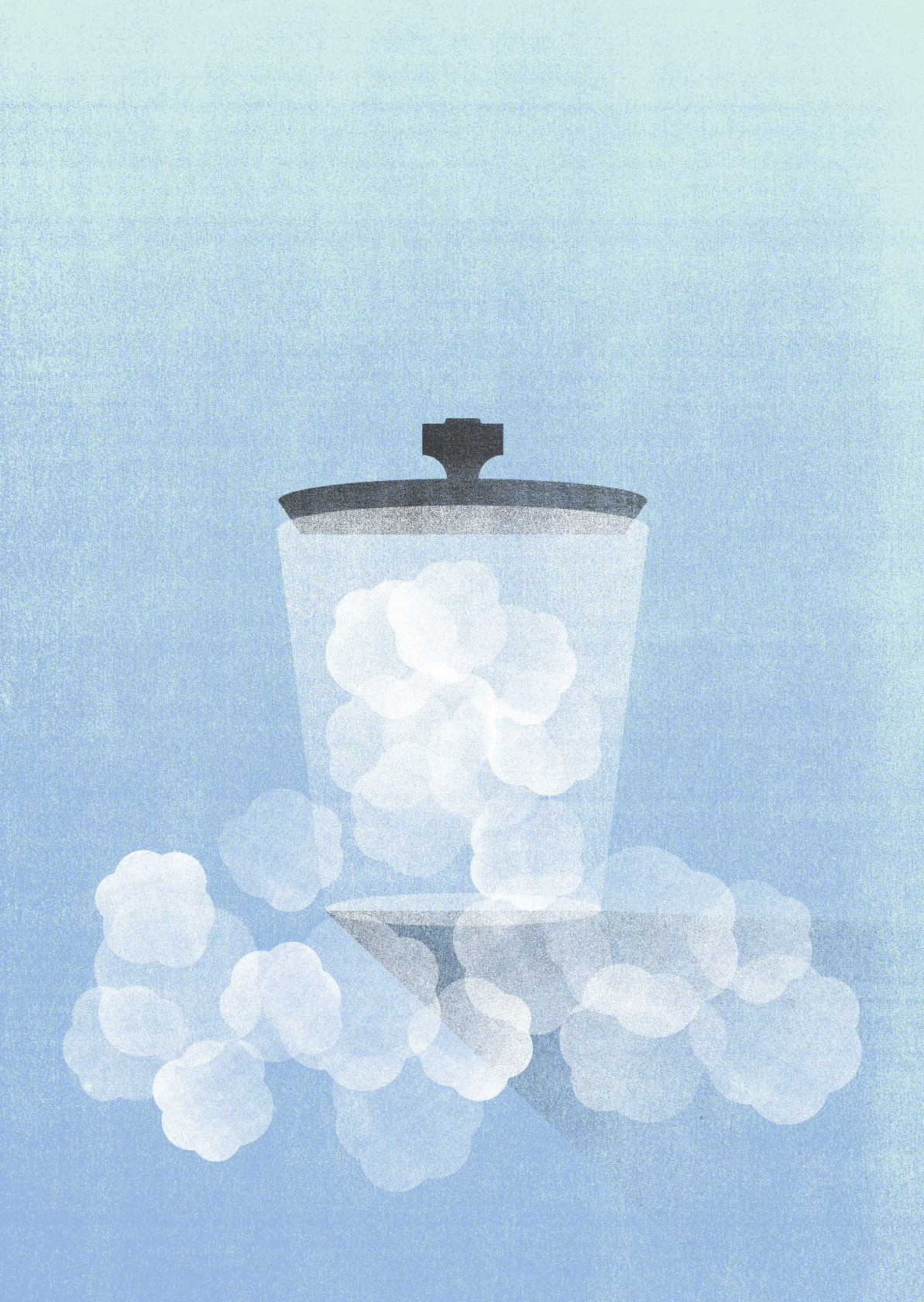 Emily - 5/25 - Glass Container
For cotton balls.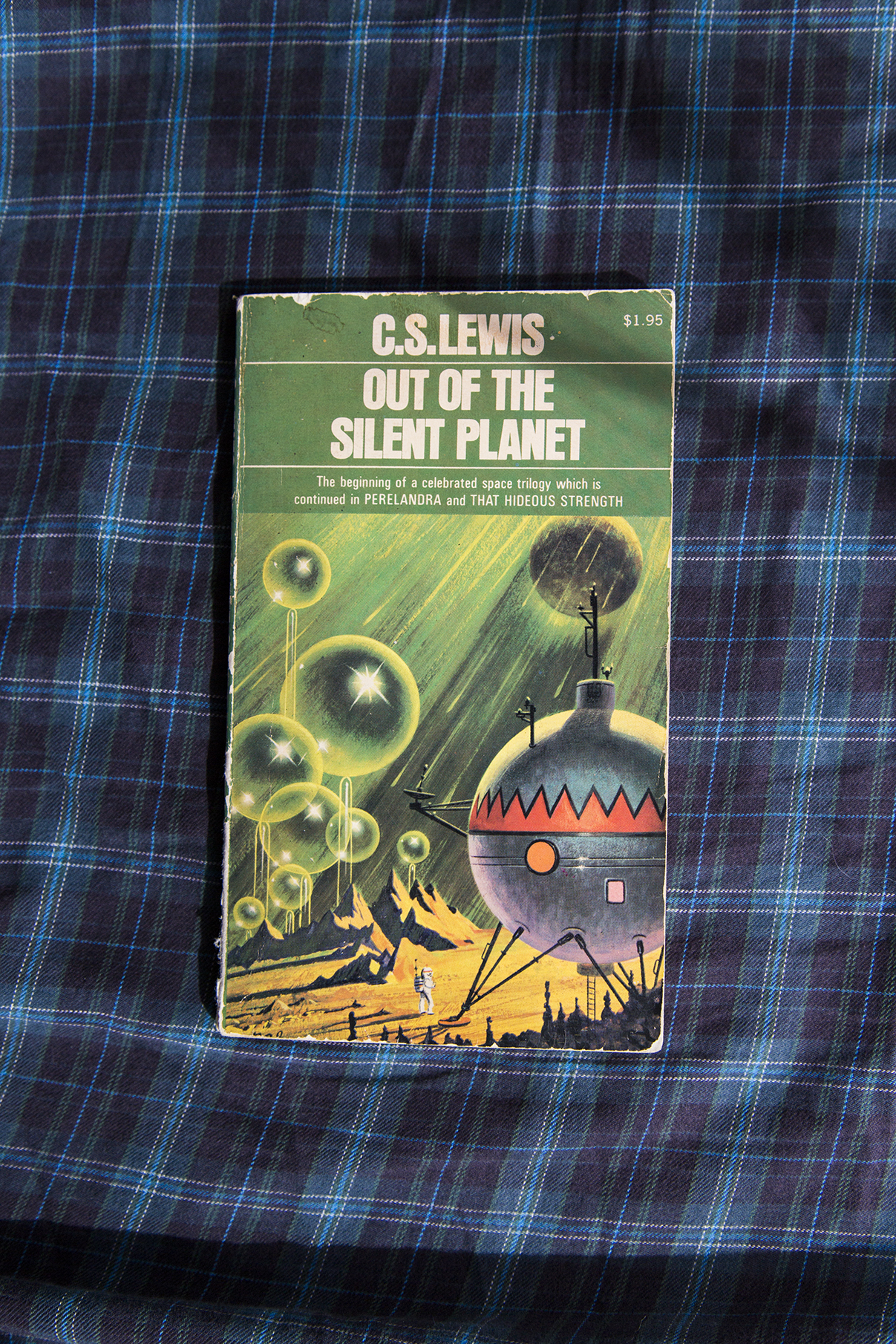 Corey - 4/24 - Out of the Silent Planet, by C.S. Lewis, set on Teal Plaid Button-Up
I still haven't read this book, but the cover illustration, the nostalgic wear-and-tear of the paperback, and it's connection to Perelandra keeps it on my bookcase.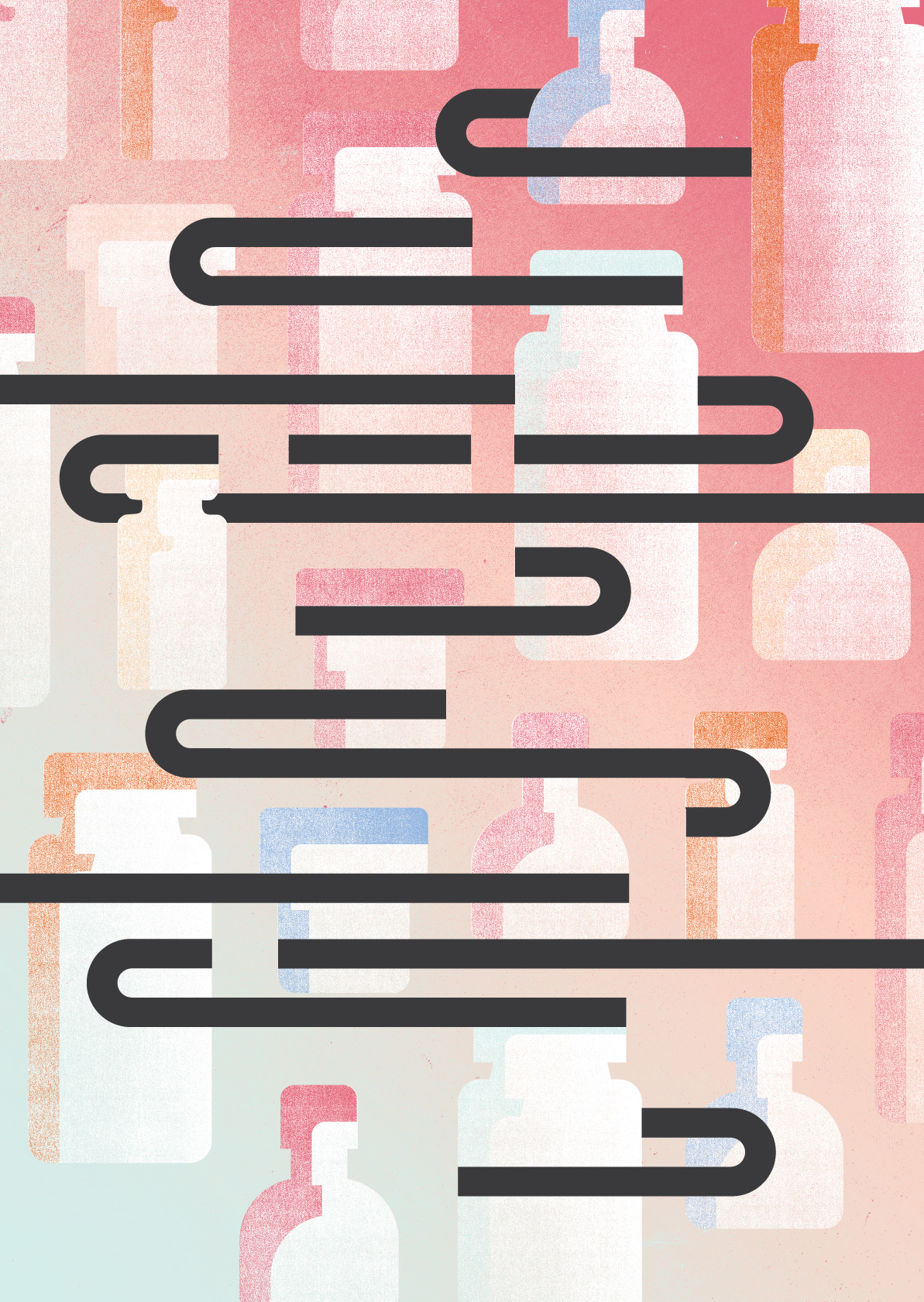 Emily - 5/24 - Nalgene Travel Bottles
Cuz TSA laws or whatever.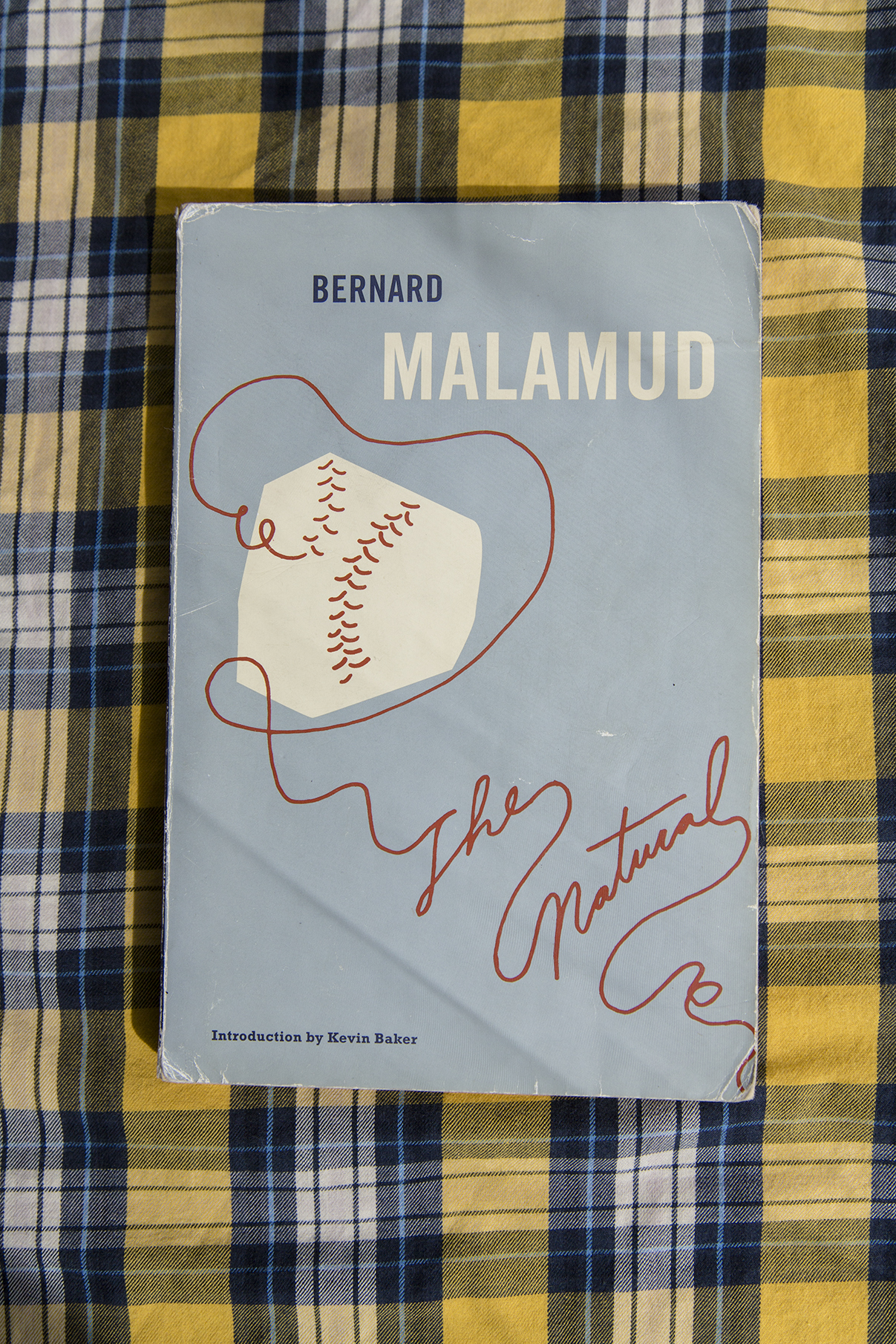 Corey - 5/23 - The Natural, by Bernard Malamud, on Plaid Collared Shirt
I read this book during my sophomore year of high school, in my Honors American Literature class. Thanks to Mr. Biggs for teaching us about Baseball, Arthurian Legend, and The American Dream using this wonderful and tragic story. Some words, from the Prologue - "She said sweetly, 'Roy, will you be the best there ever was in the game?' 'That's right.' She pulled the trigger (thrumb of bull fiddle). The bullet cut a silver line across the water. He sought with his bare hands to catch it, but it eluded him and, to his horror, bounced into his gut."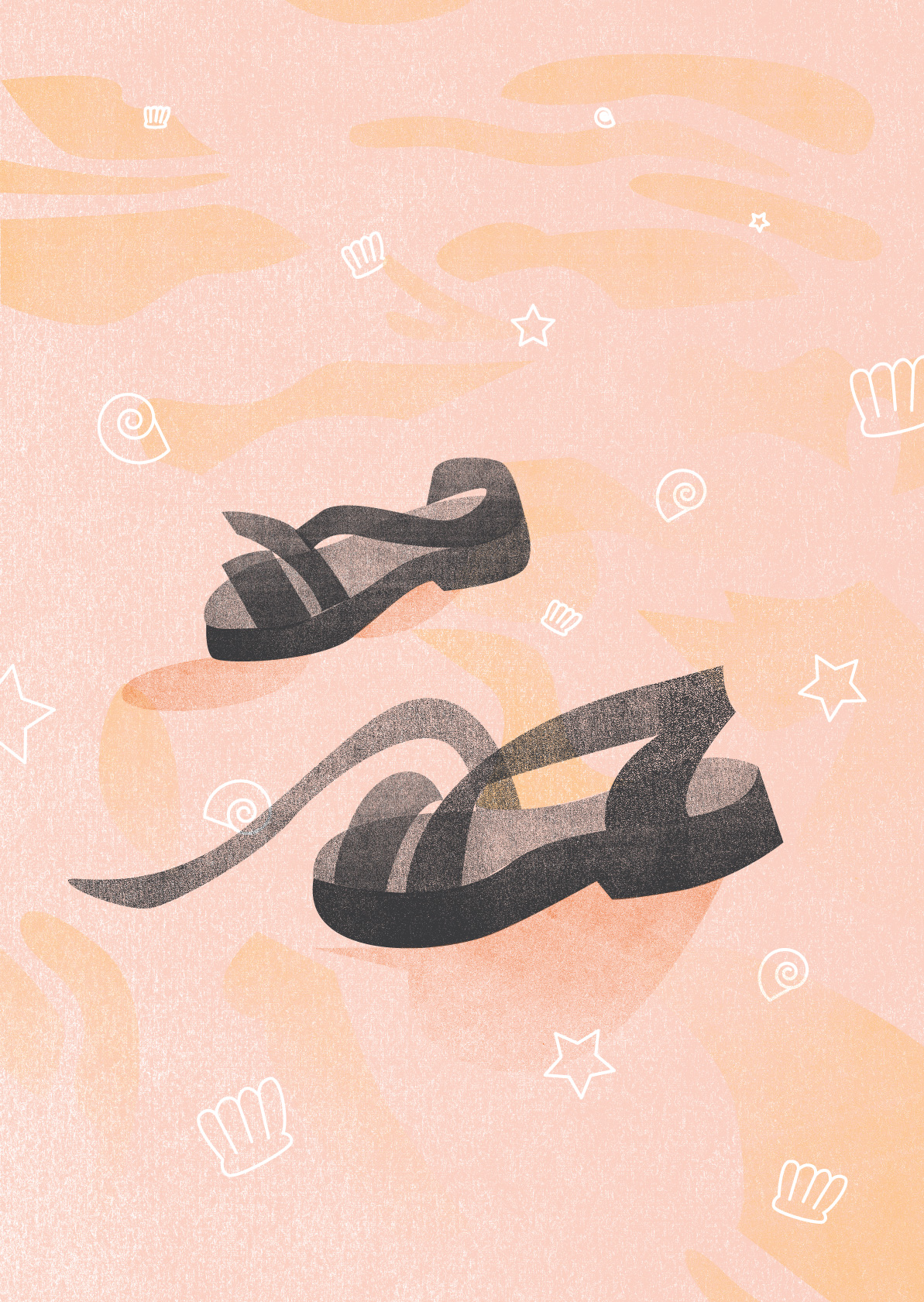 Emily - 5/23 - Topshop Sandels
Surprisingly comfy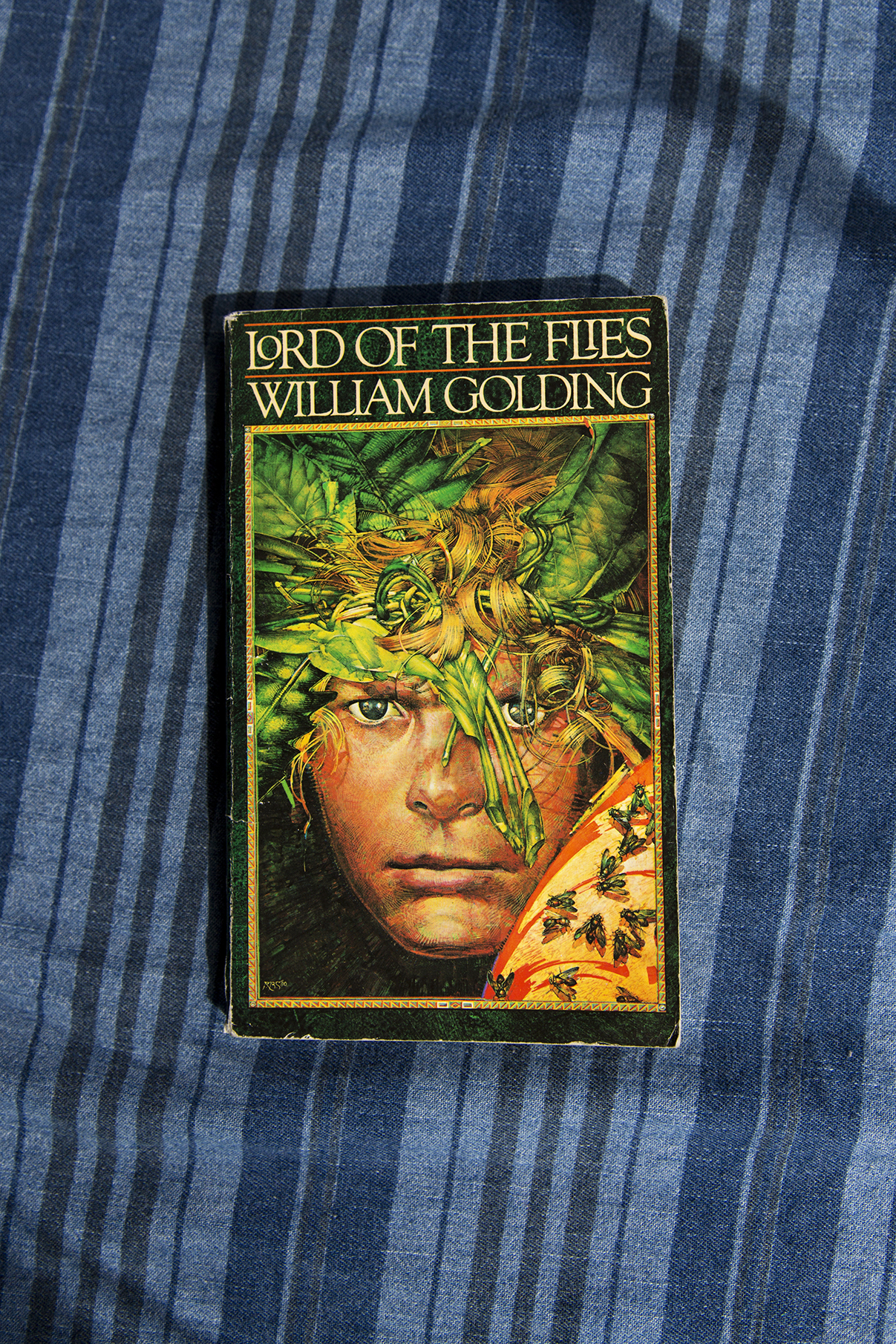 Corey - 5/22 - Lord of the Flies, by William Golding
My copy of Lord of the Flies (read freshman year of high school) set on a striped button-up collared shirt. Here are the final words of this terrifying story of human nature - "And in the middle of them, with filthy body, matted hair, and unwired nose, Ralph wept for the end of innocence, the darkness of man's heart, and the fall through the air of the true, wise friend called Piggy. The officer, surrounded by these noises, was moved and a little embarrassed. He turned away to give them time to pull themselves together; and waited, allowing his eyes to rest on the trim cruiser in the distance."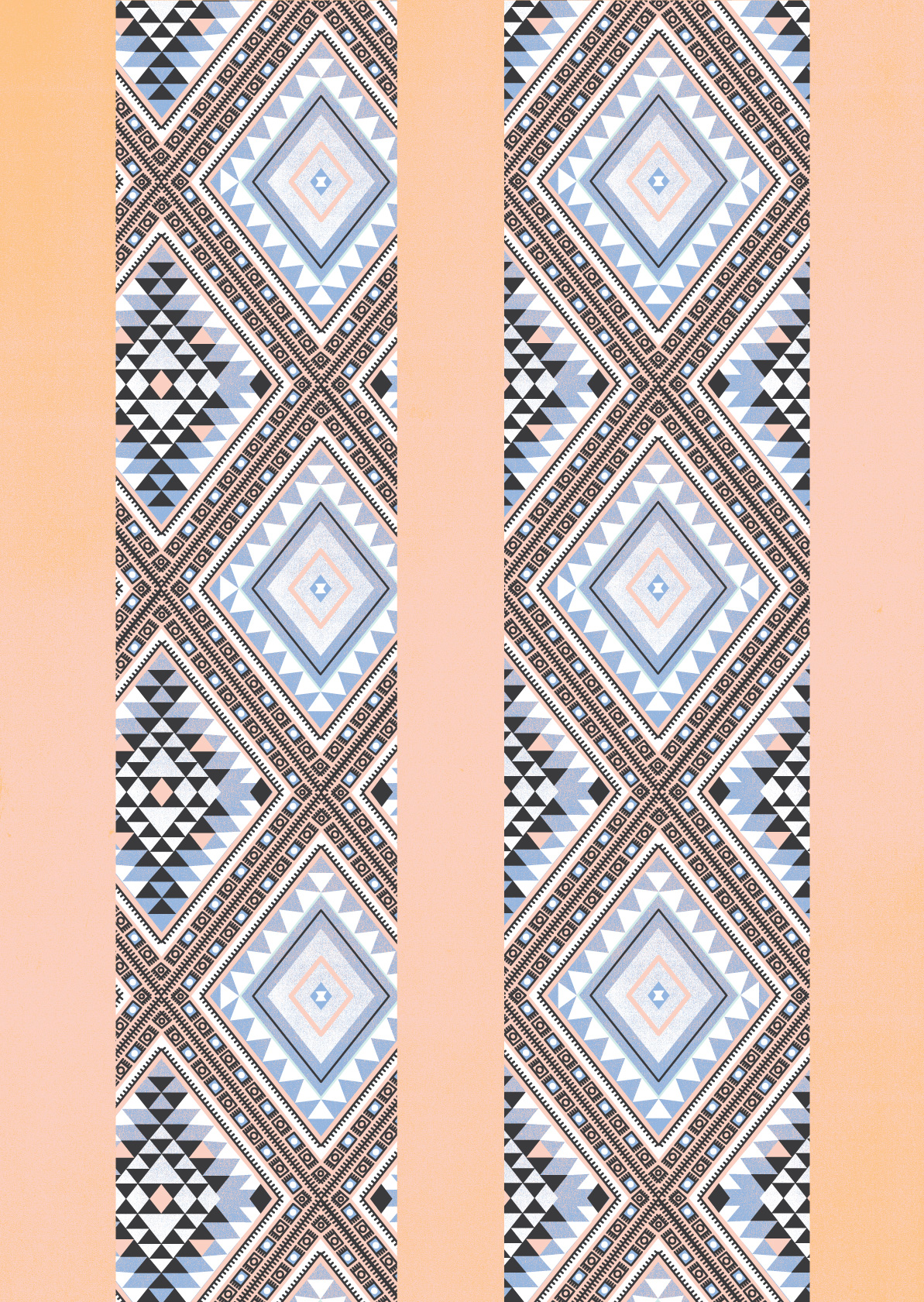 Emily - 5/21 - Crazy Pants I
The print makes it socially acceptable to wear PJs in public.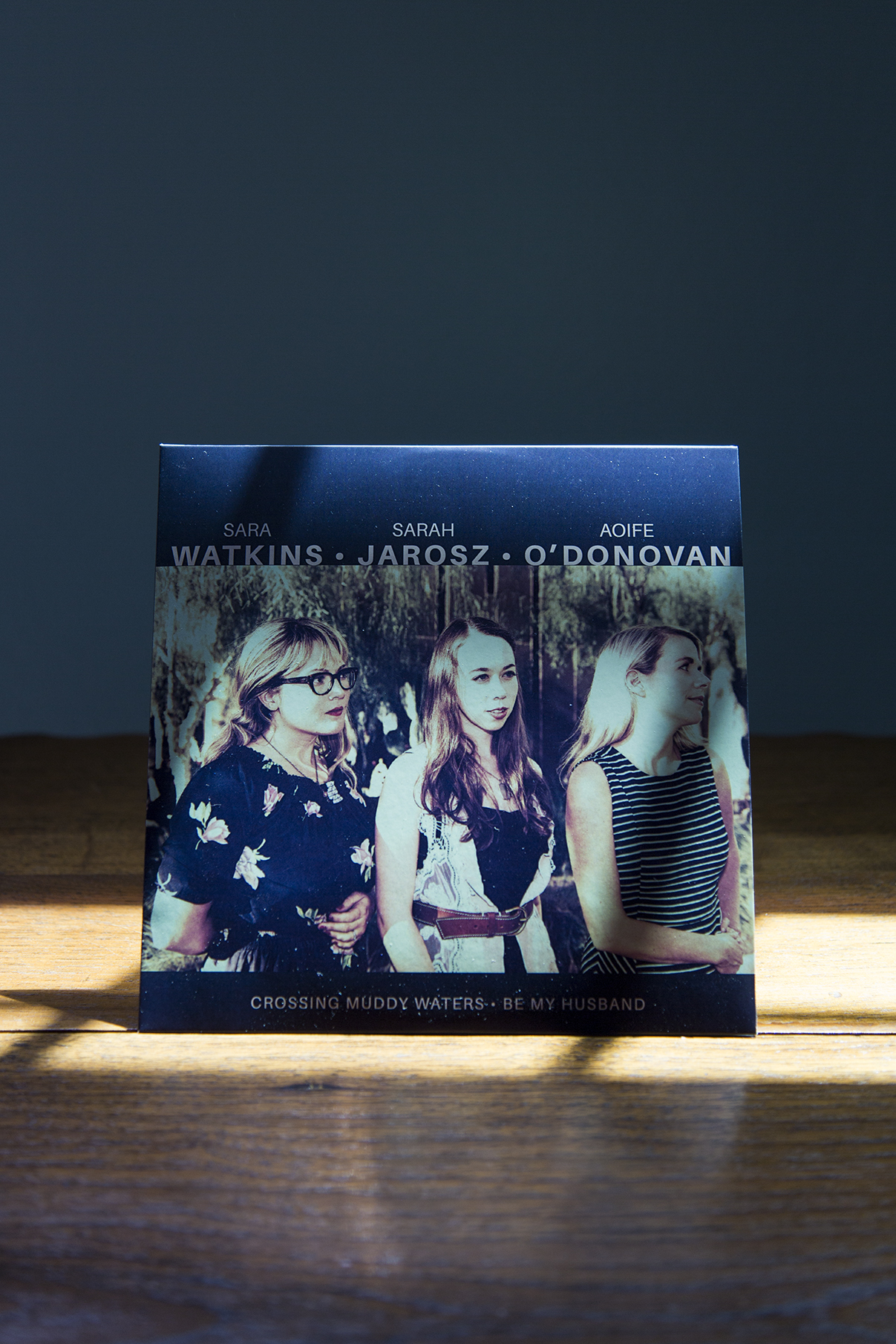 Corey - 5/21 - Crossing Muddy Waters Single Record
From the "I'm With Her" tour (featuring Sara Watkins, Sara Jarosz, and Aoife O'Donovan). Contains the songs Crossing Muddy Waters and Be My Husband. Some lyrics from "Crossing" - She left me in my tears to drownShe left a baby daughterNow the water's wide and deep and brownShe's crossing muddy waters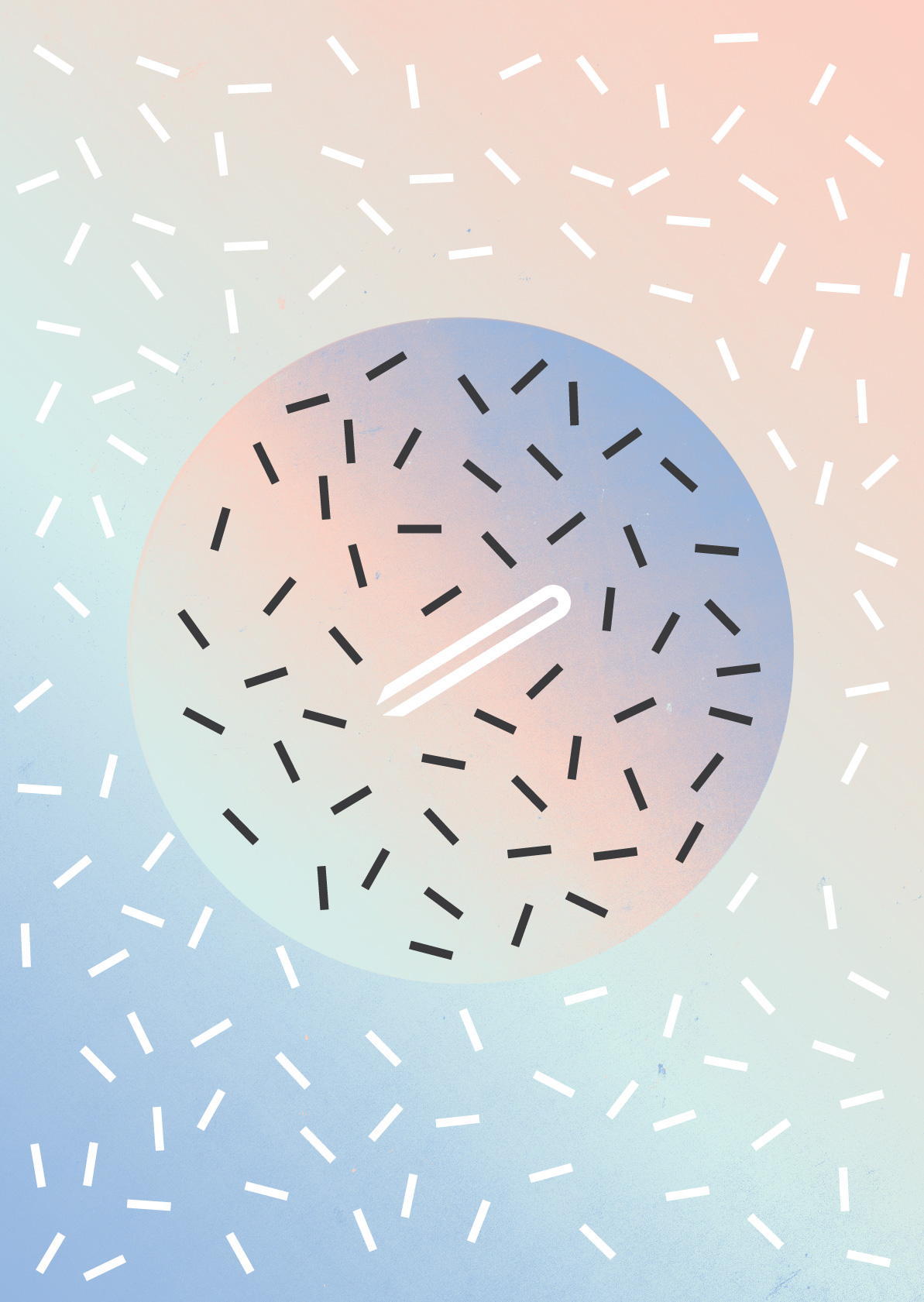 Emily - 5/21 - Tweezers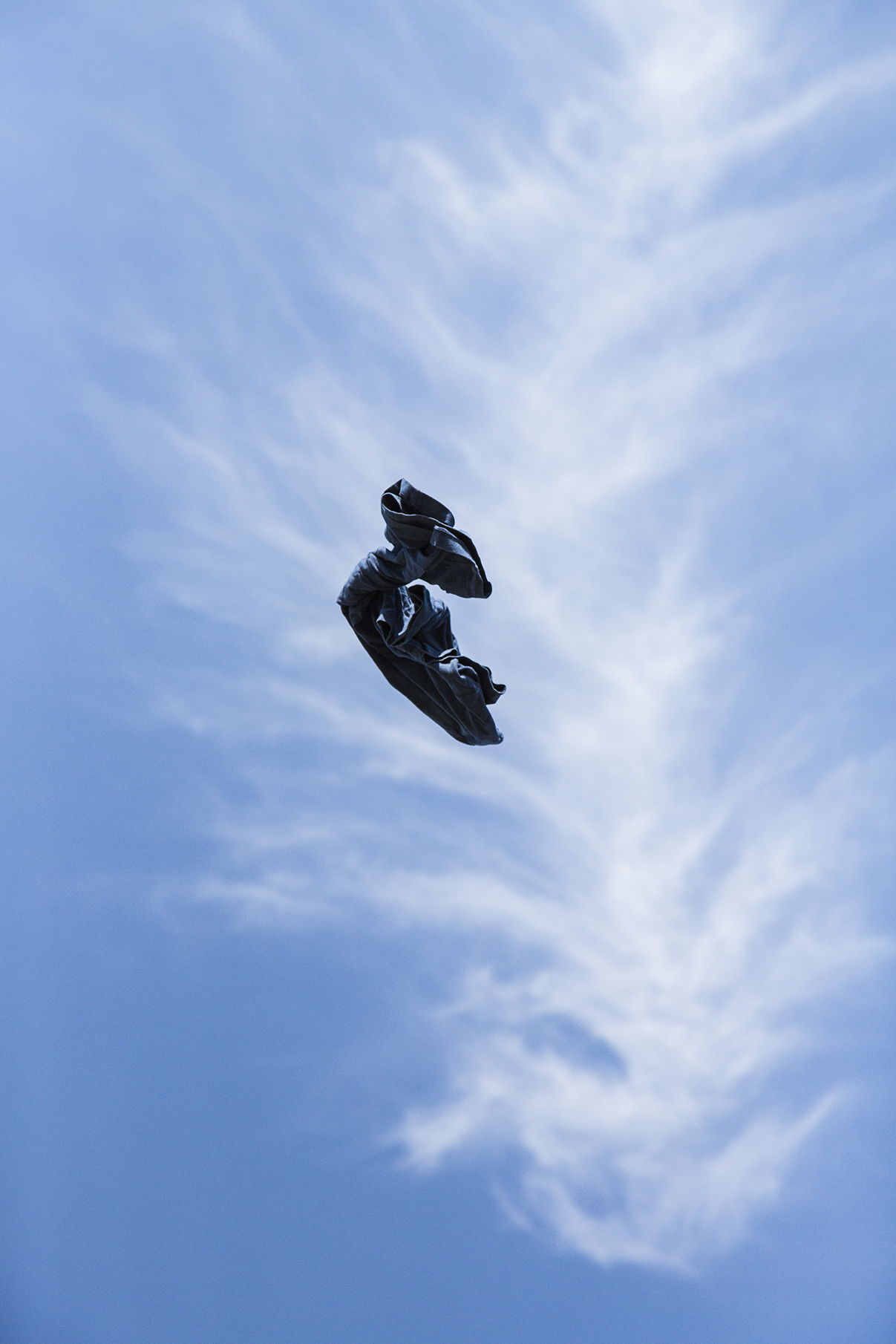 Corey - 5/20 - H&M Charcoal V-neck Tee
Yet another t-shirt unfurling in the breeze.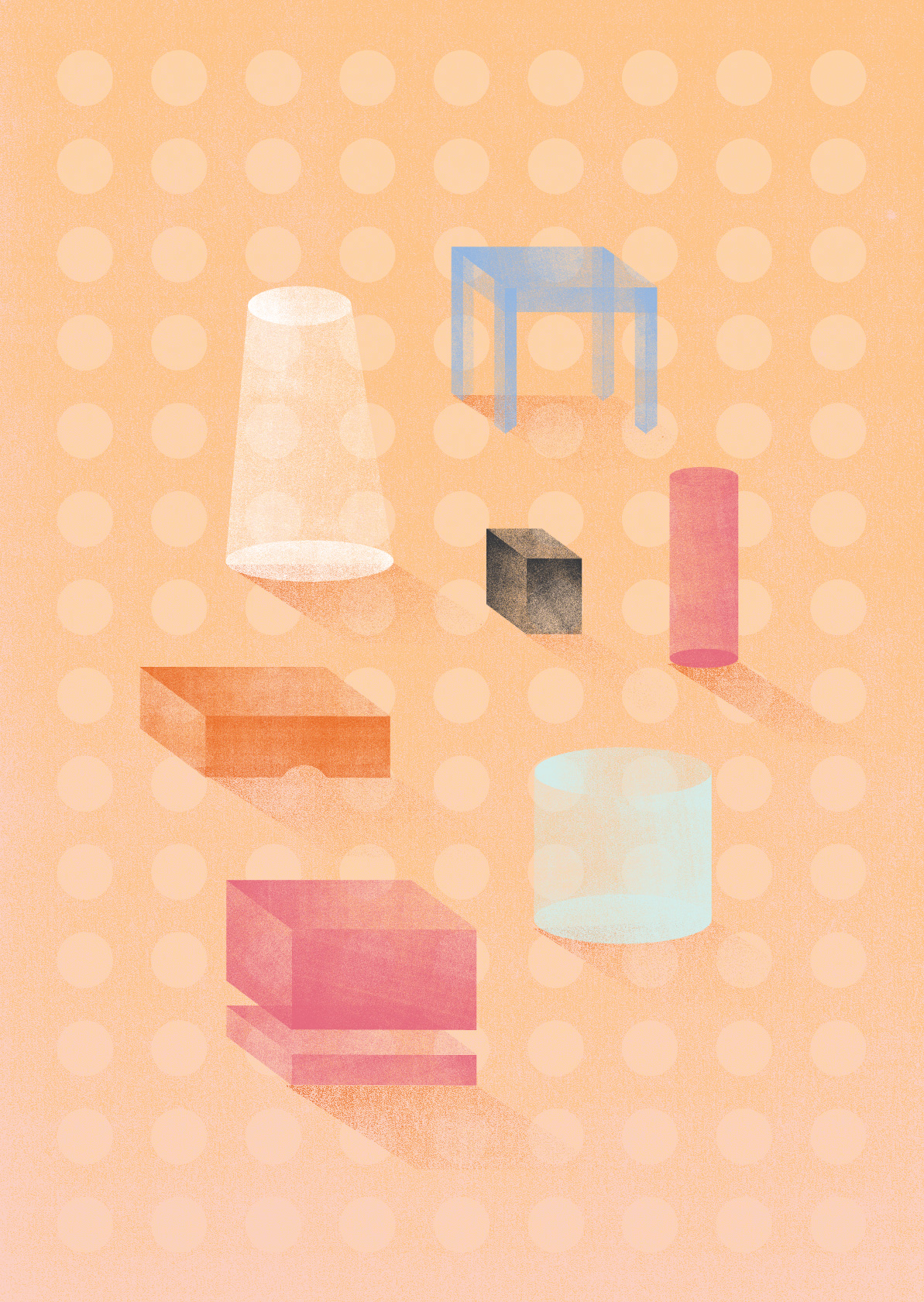 Emily - 5/20 - Various Boxes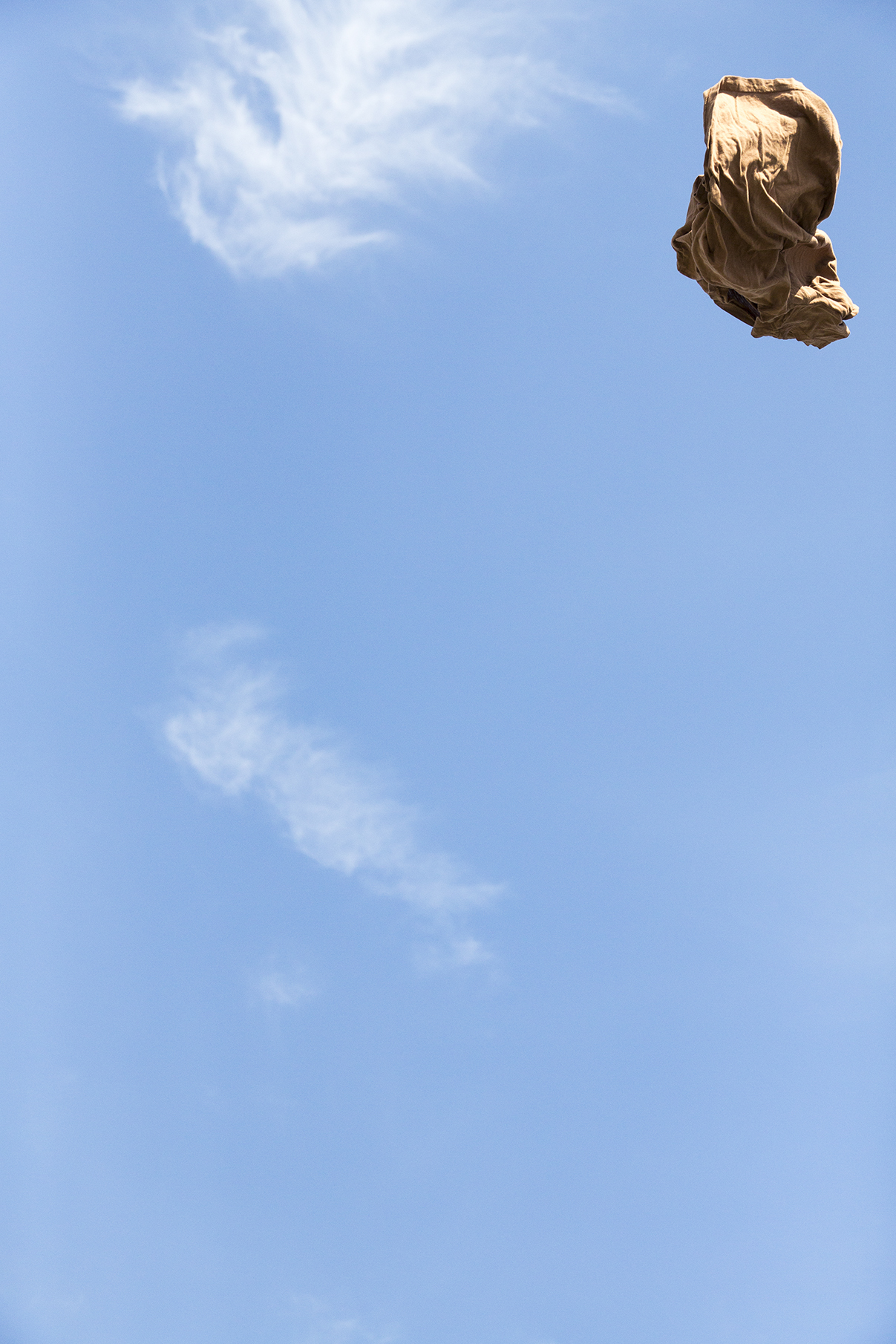 Corey - 4/19 - H&M Brown V-Neck Tee
Another t-shirt enjoying flight.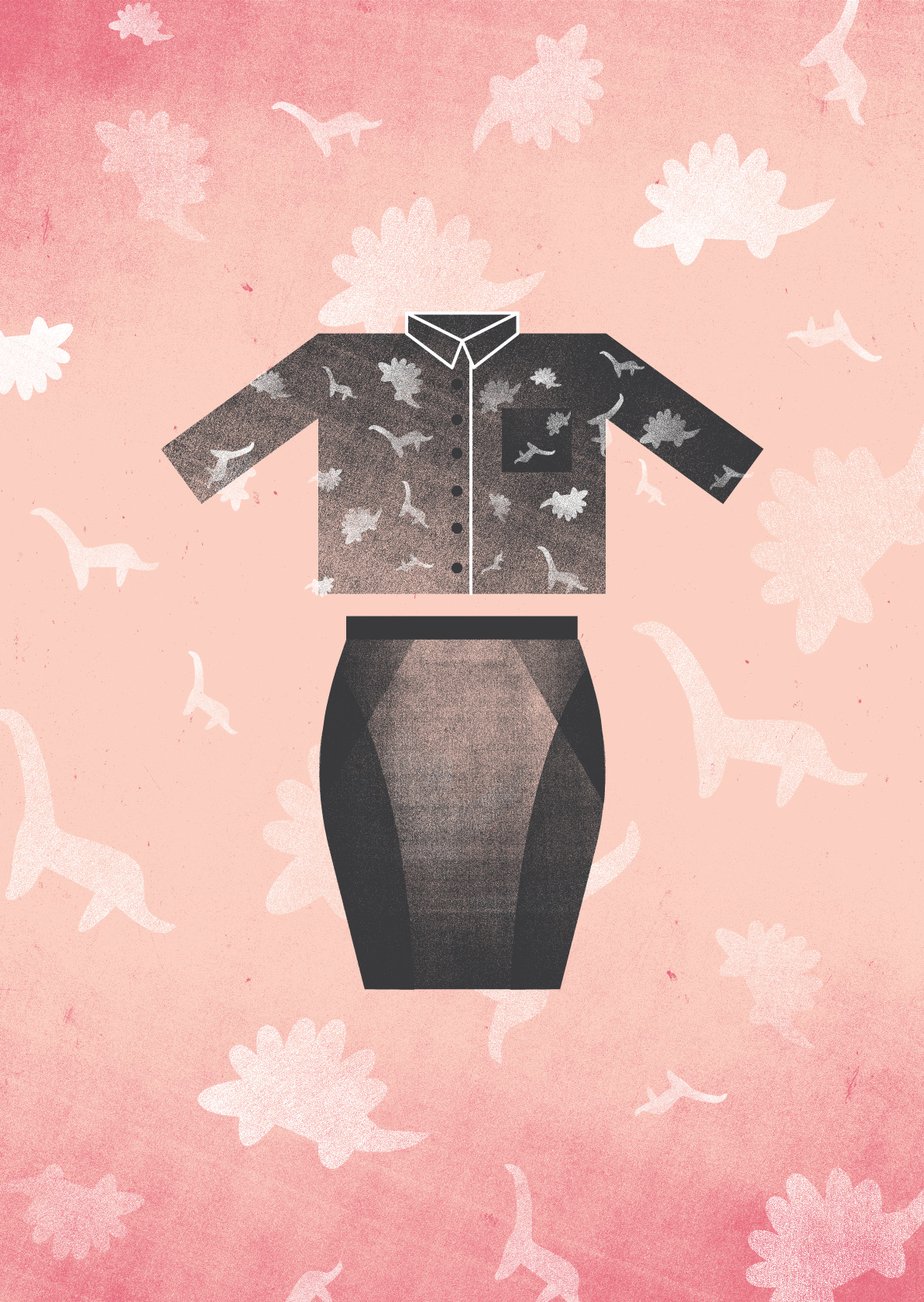 Emily - 5/19 - Whitepepper Top and Madewell Skirt
Felt like dressing like a grown woman today.
Corey - 4/18 - Blue and White Striped Shirt
I forgot about this striped shirt. Comfortable and light.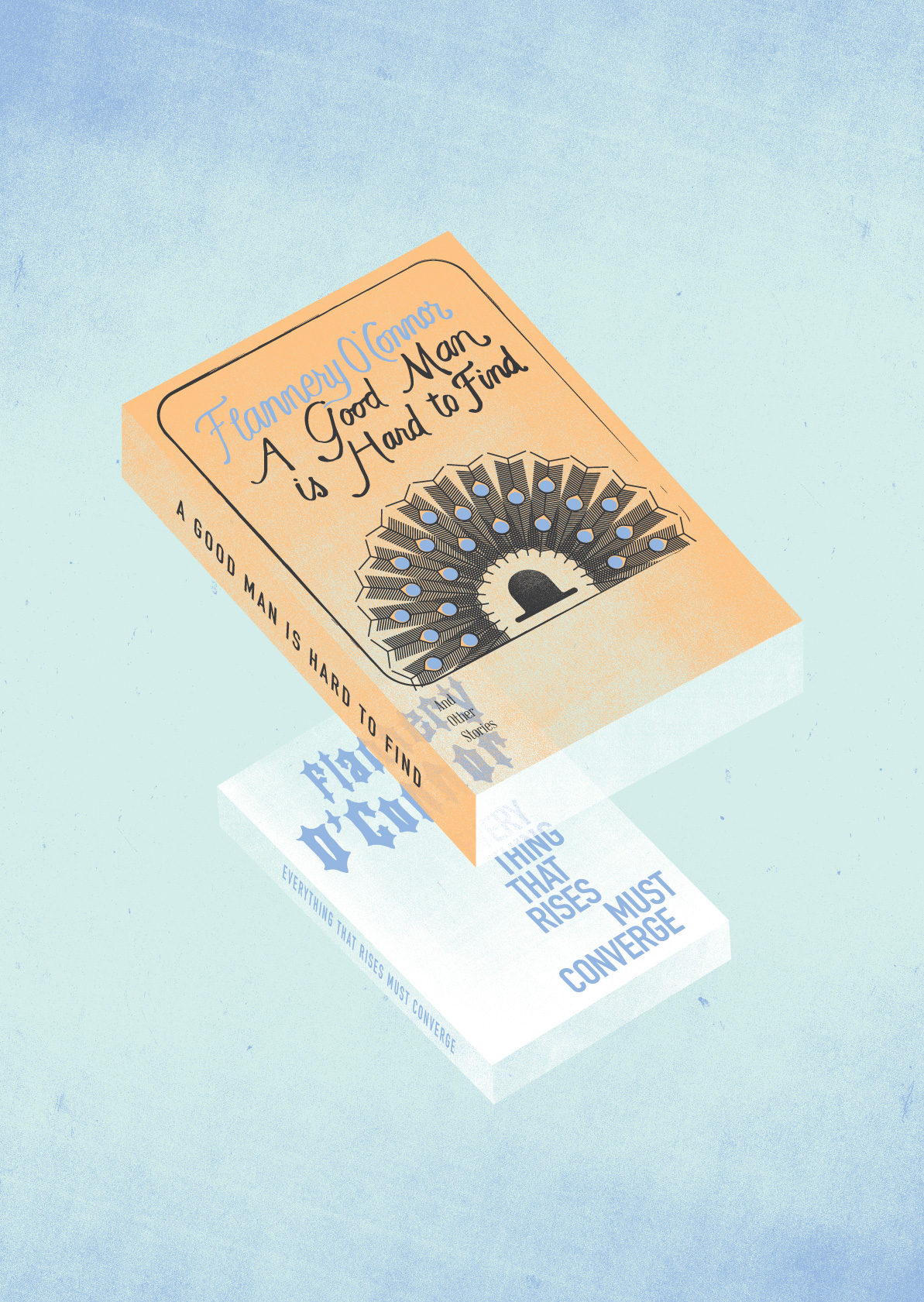 Emily - 5/18 - Flannery O'Connor Books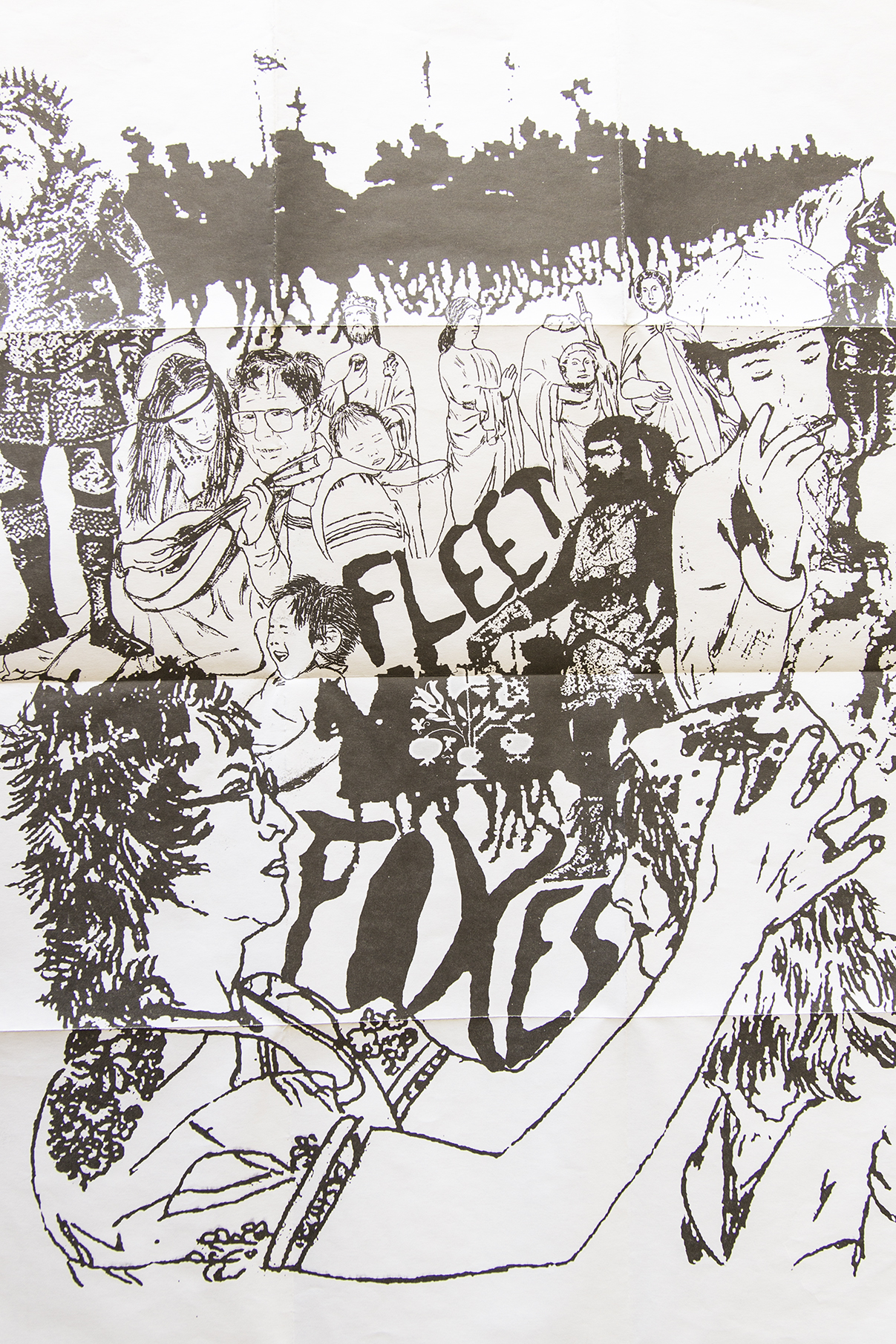 Corey - 4/17 - Fleet Foxes Poster
Pulled out of the Fleet Foxes' first album case. A weird and wonderful poster.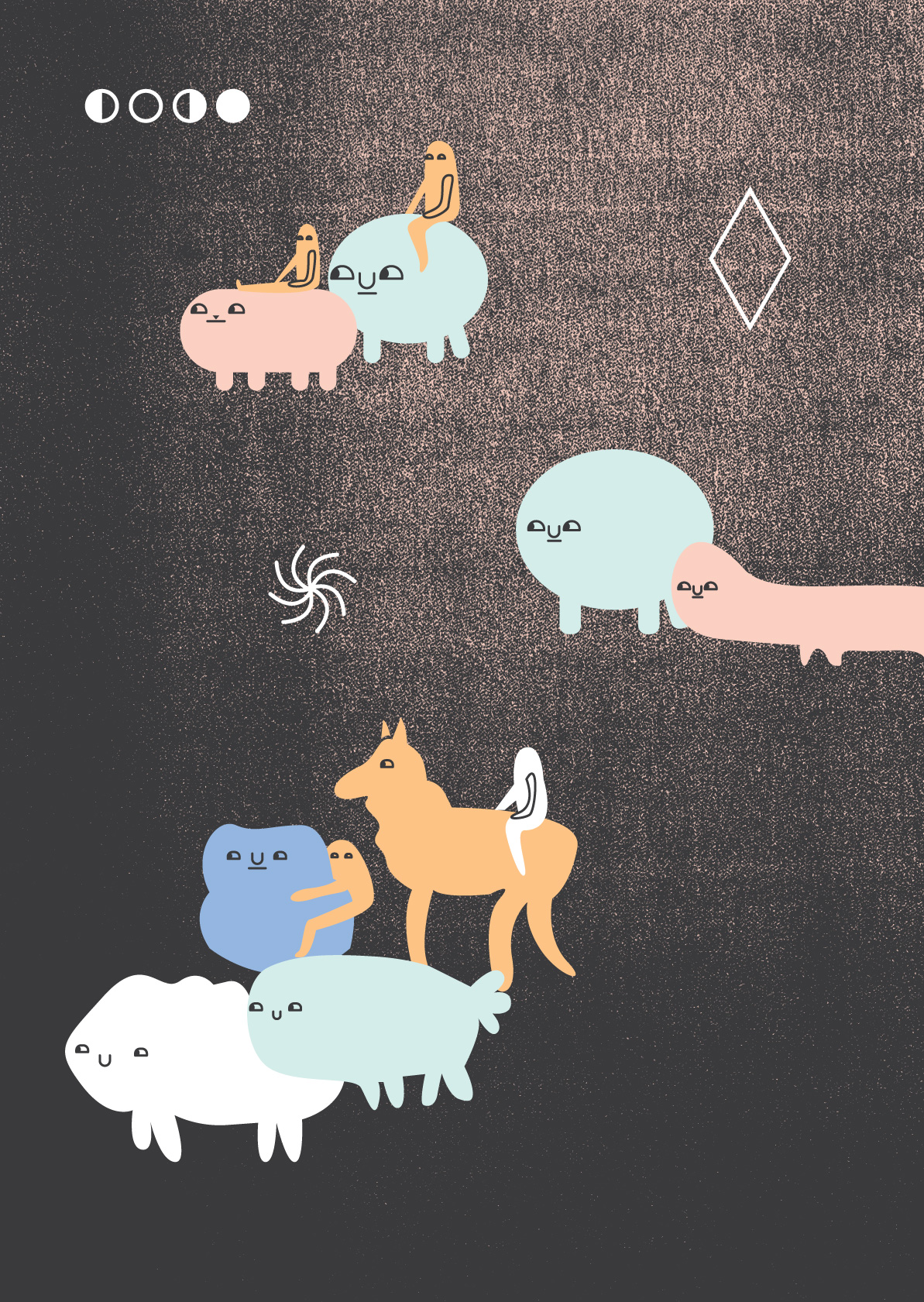 5/17 - Emily - Weird Painting
Given to me by my cousin Lauren as a housewarming gift.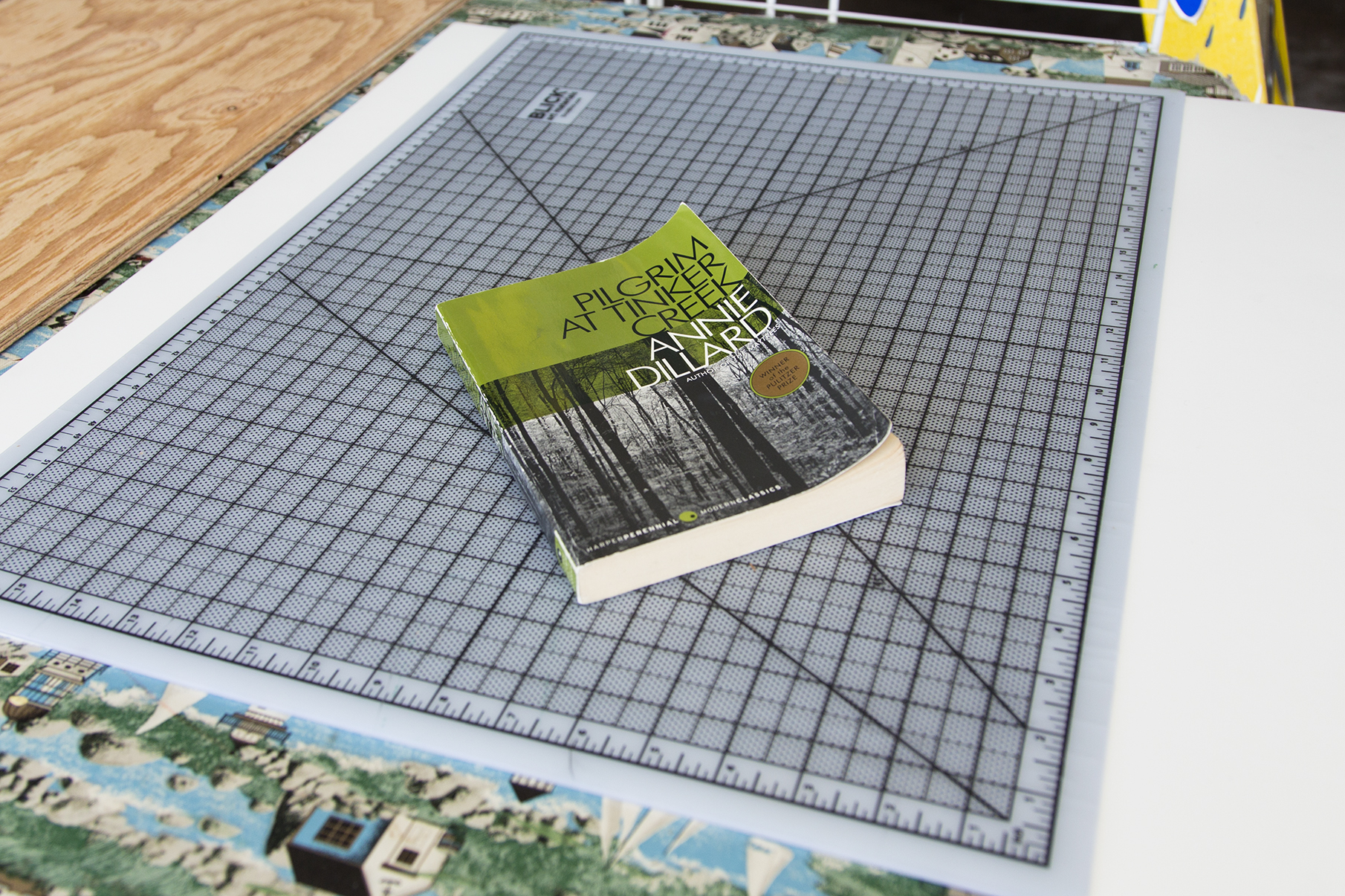 Corey - 5/16 - Pilgrim at Tinker Creek, by Annie Dillard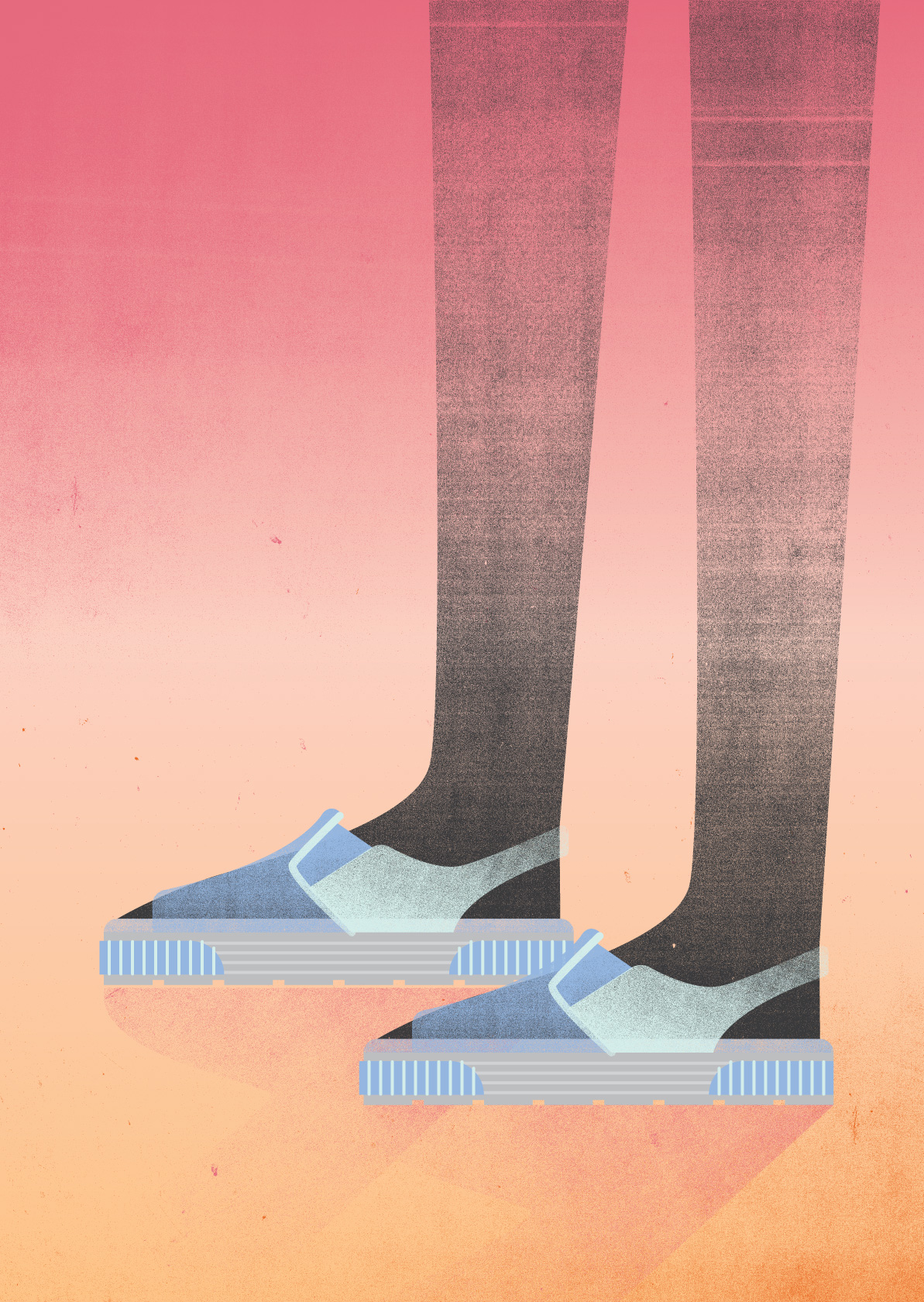 5/16 - Emily - Camper Shoes
These are the weirdest looking and most comfortable shoes I've ever owned.
Corey - 5/15 - Photo with Papa
A photo of me at two or three with my Papa at our house in Corona, CA. He died when I was 8. I don't really remember much about him, which makes my heart hurt.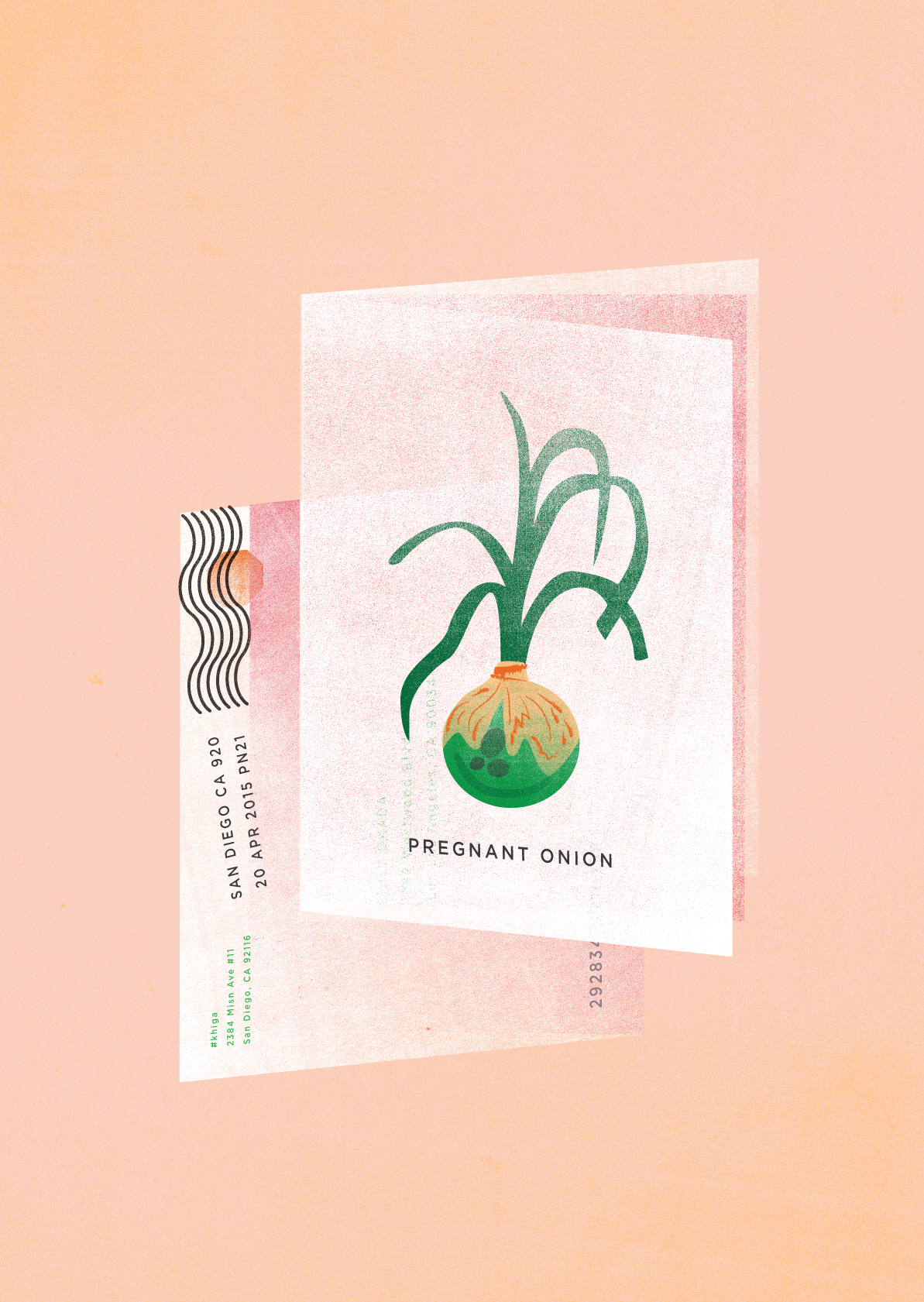 5/15 - Pregnant Orange Card
Snail mail from #khiga. Love it.
Corey - 5/14 - DK Eyewitness Travel Top 10 Madrid
Another travel book with another map! Required reading for my 2010 arts trip to Spain.
5/14 - Emily - Electrical Cords
Corey - 5/13 - Frommer's Barcelona Travel Book with Foldout Map
Another map from my collection (do I love maps?). Required reading for my class trip to Spain in 2010.
Emily - 5/14 - Lace Top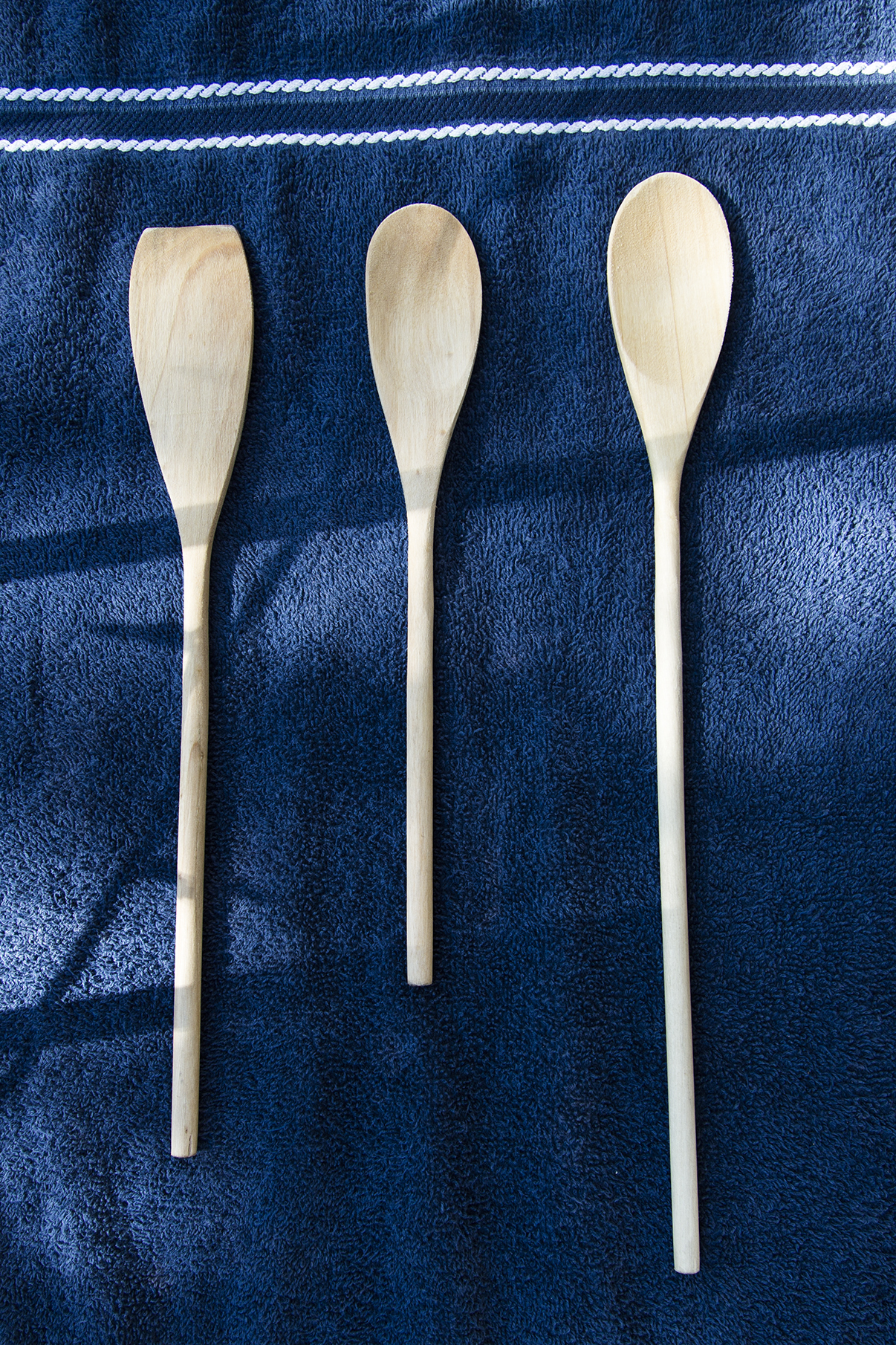 Corey - 5/12 - More Wooden Spoons
Same job, different spoons.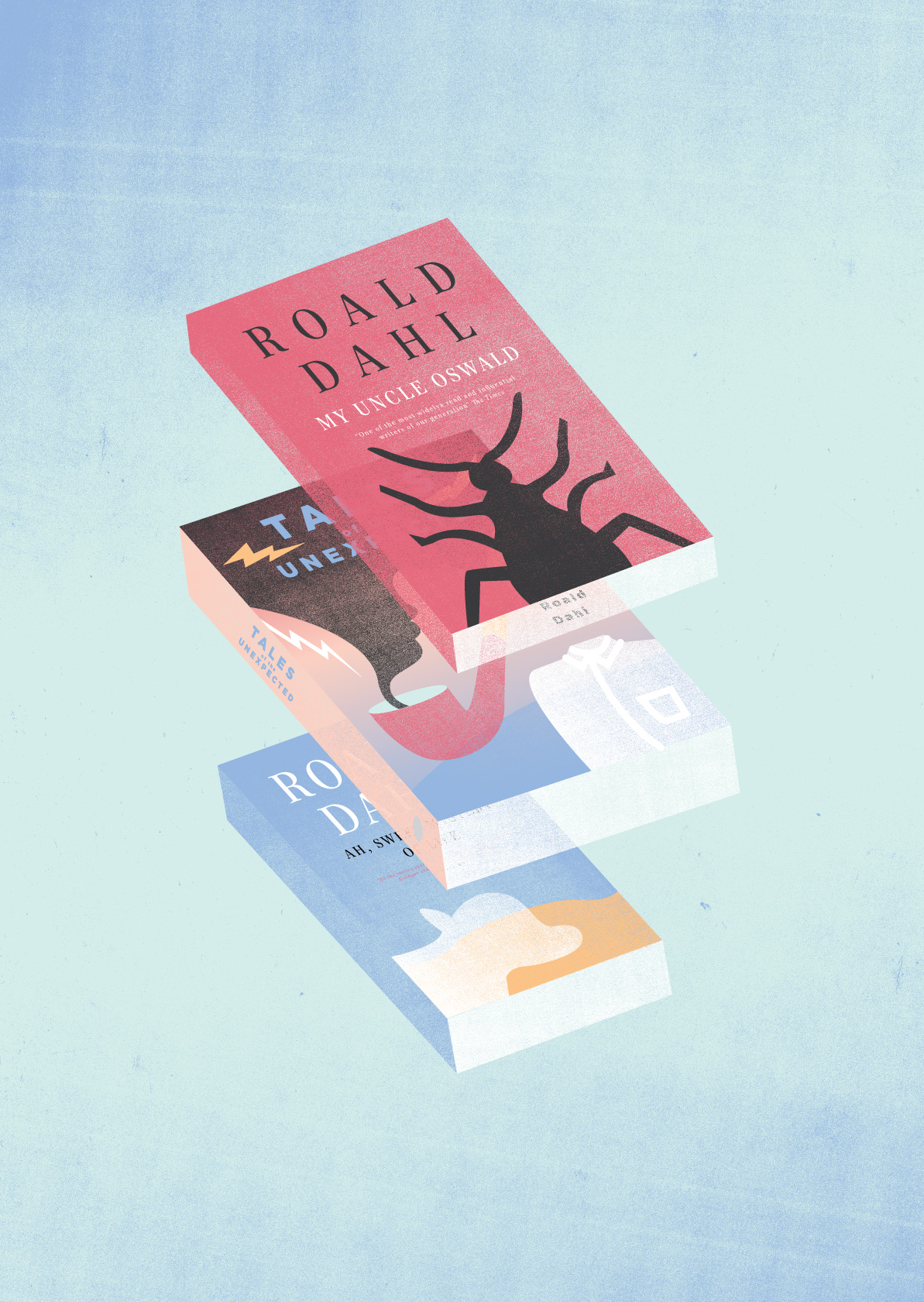 Emily - 5/12 - Roald Dahl Books
Dahl also wrote adult novels—and they're real good.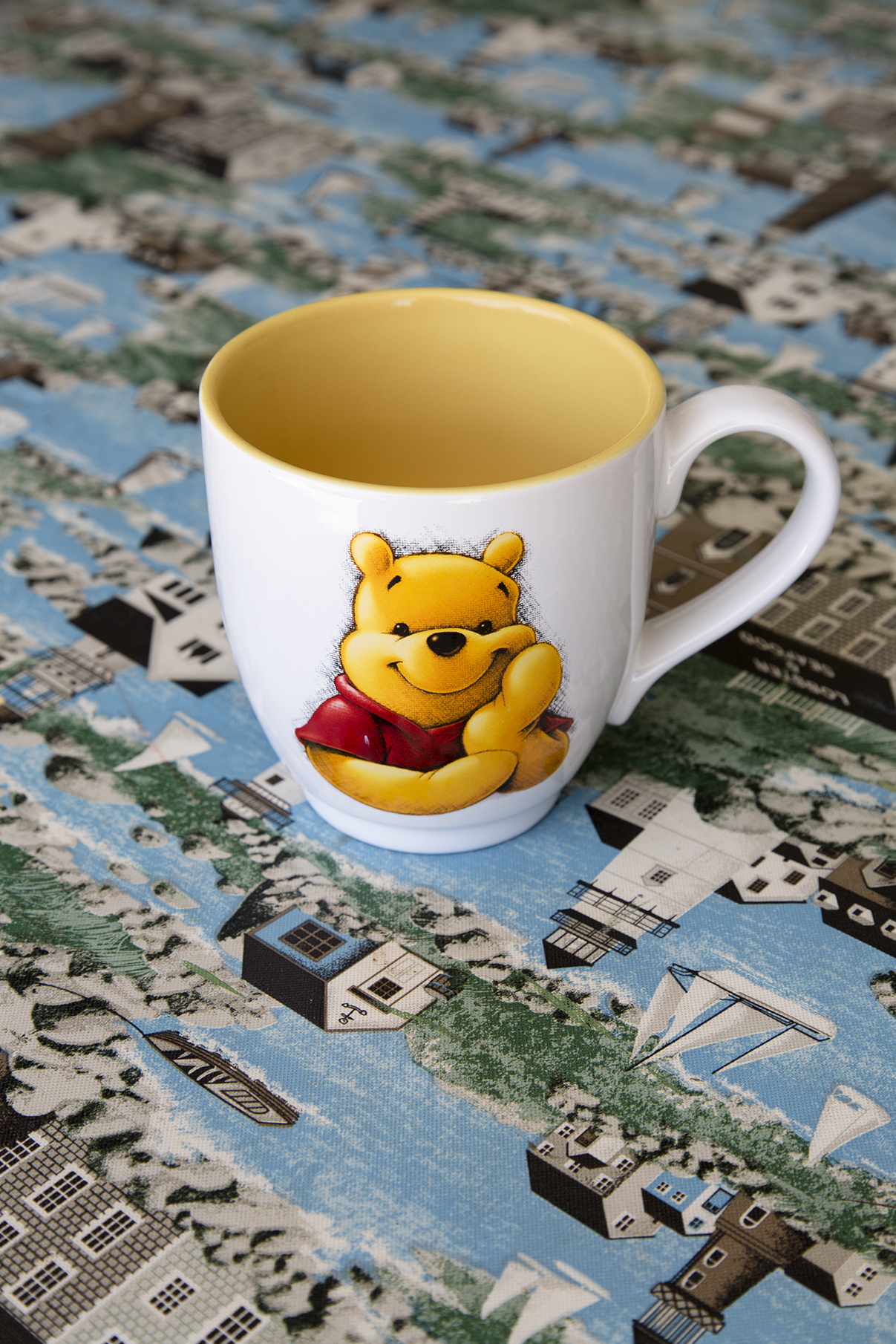 Corey - 5/11 - Winnie the Pooh Coffee Mug
This Winnie the Pooh Mug matches with my parents' and sister's Tigger, Eeyore, and Piglet mugs. I remember standing in a gift shop at Disneyland, somewhere in Critter Country, listening to my Mom convince my Dad that this would be a fun souvenir for all of us to have. I was neutral about it, but I guess it meant something - I still have the mug, and I still have that memory.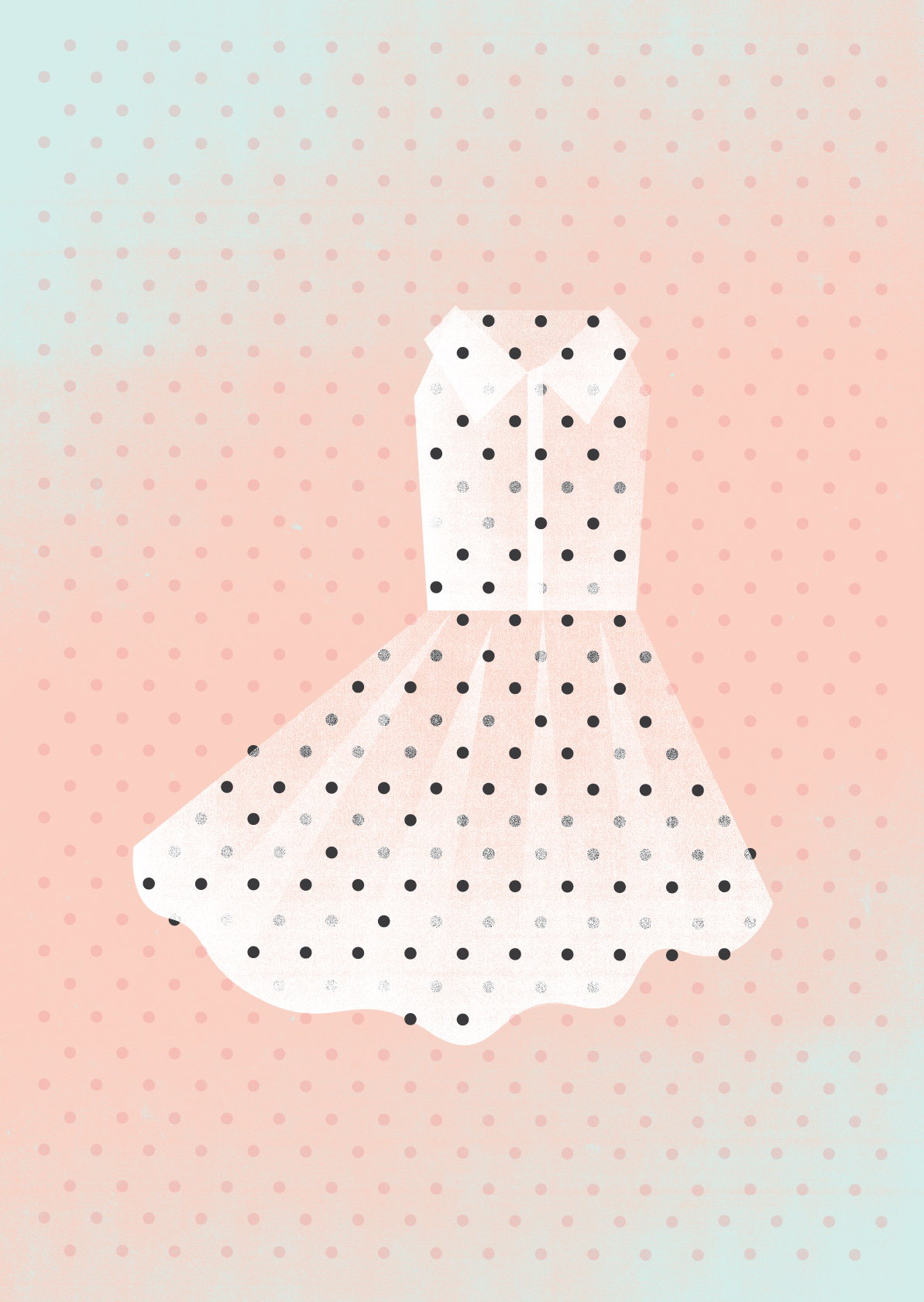 Emily - 5/11 - Polka Dotted Dress
I'm afraid of clusters of holes, but polka dots are ok.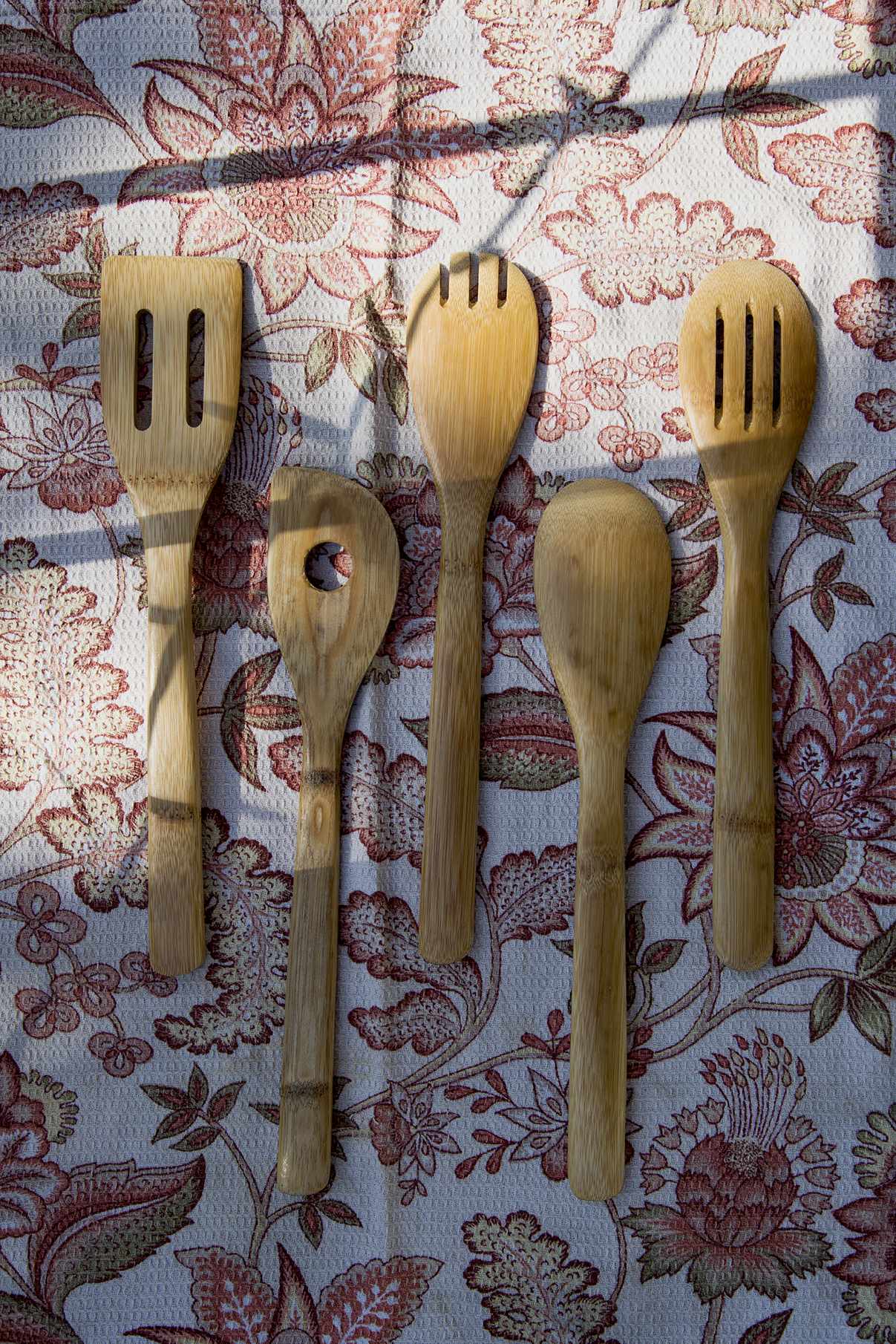 Corey - 5/10 - Wooden Spoons and Spatulas
A collection of wooden utensils that I use basically daily.
Corey - 4/9 - A Piece of Salt and Apple Remote
I thought these two little pieces looked beautiful together in some dramatic light. The Apple Remote is beautiful and sleek and hardly used, and the piece of salt was picked up on the salt flats when I was in Baja, Mexico (near Guerrero Negro).
5/9 - Vintage Skirt
Forgot about this beauty. Re-found it in a drawer in my parents house yesterday.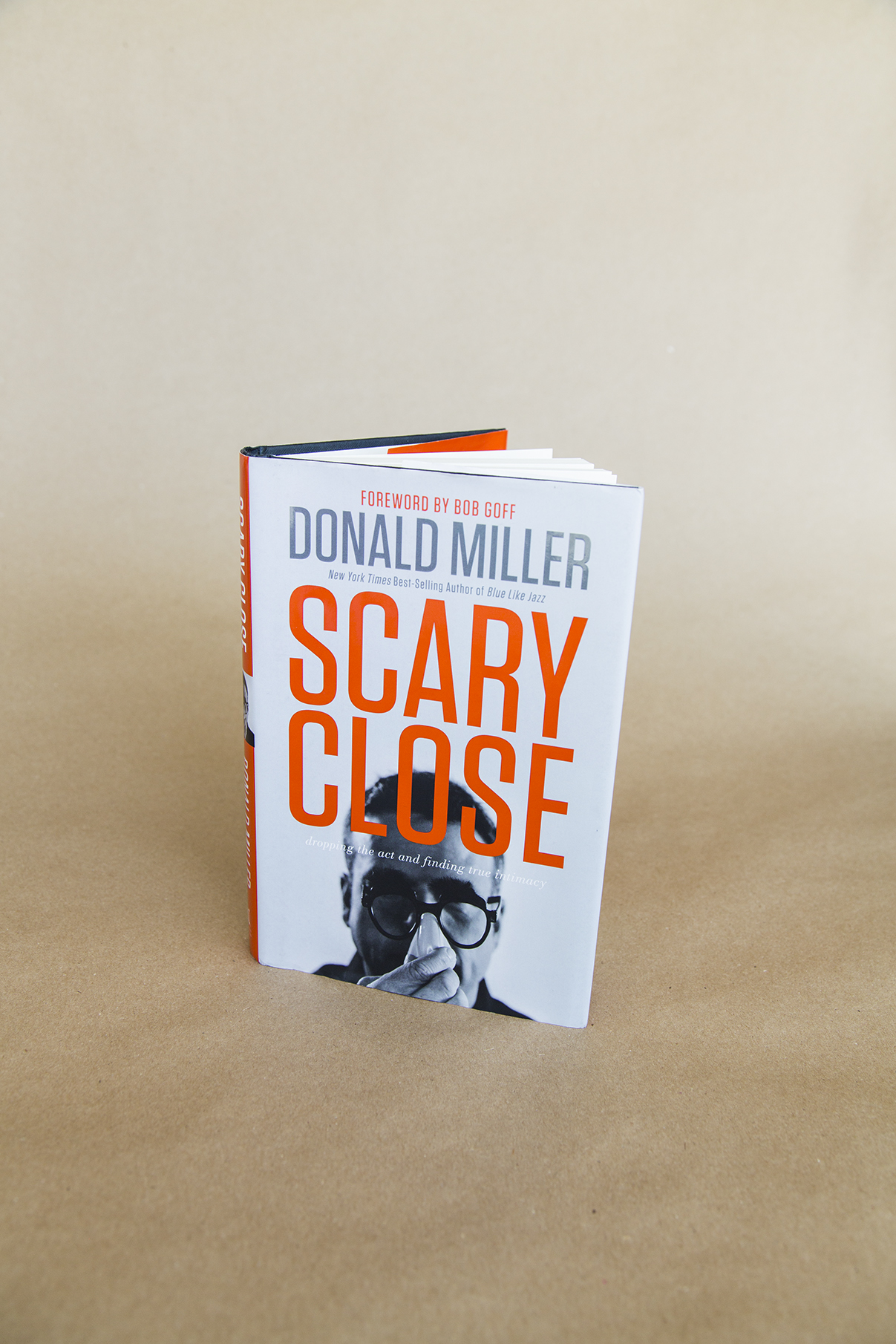 Corey - 5/8 - Scary Close, by Donald Miller
This isn't my favorite Donald Miller book, but it's general theme of intimacy and vulnerability hit home. The book chronicles his transition from a mistrusting, lonely, high-walled child, to a gracious and vulnerable man seeking true and intimate relationships. He says, "True intimacy is just like that: it's the food you grow from well-tilled ground. And like most things good for us, it's an acquired taste."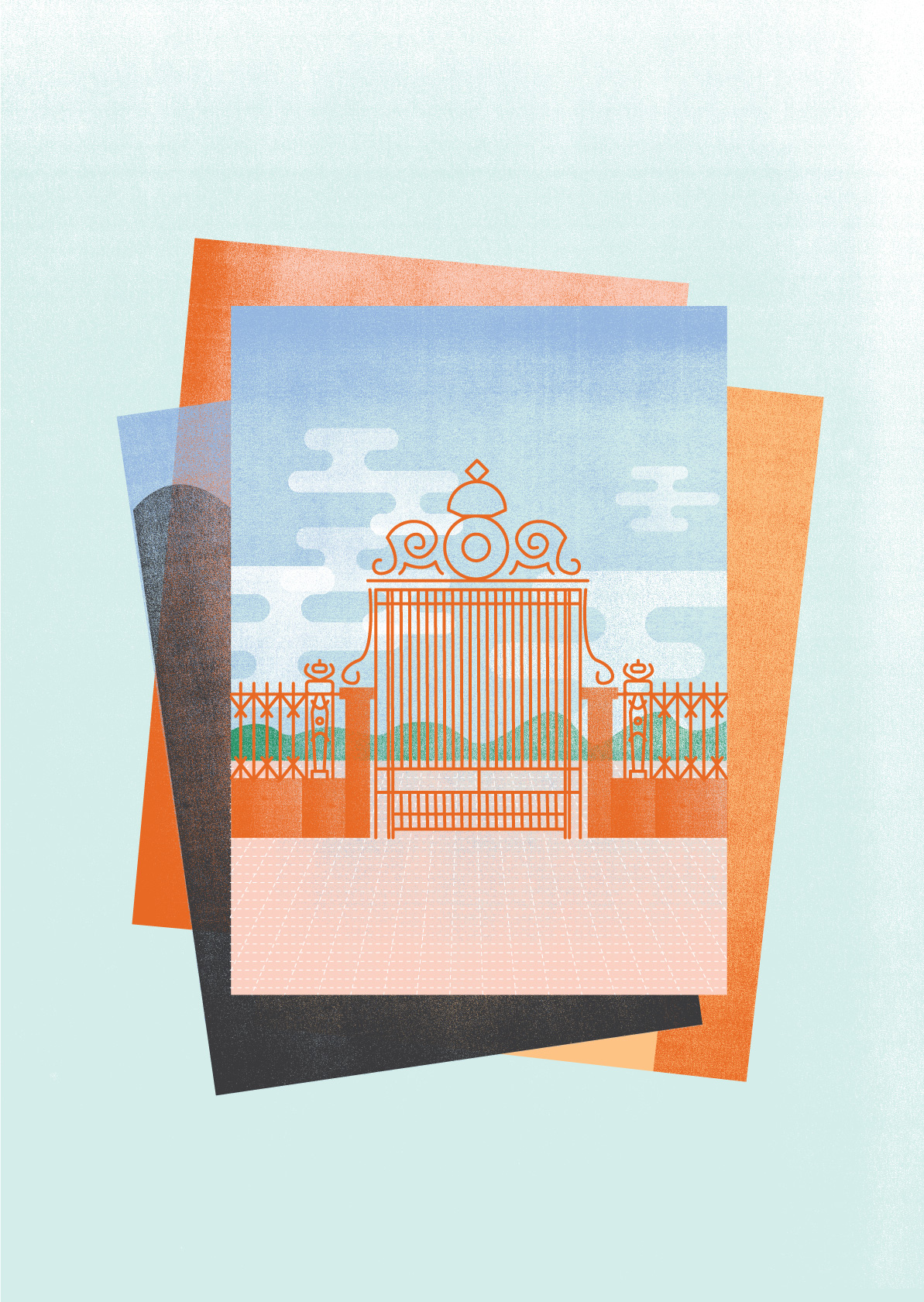 Emily - 5/8 - Europe Photos
I only took film photos on my Europe trip, and most of them didn't turn out! But I have a few left, including this one of the gates at Versailles.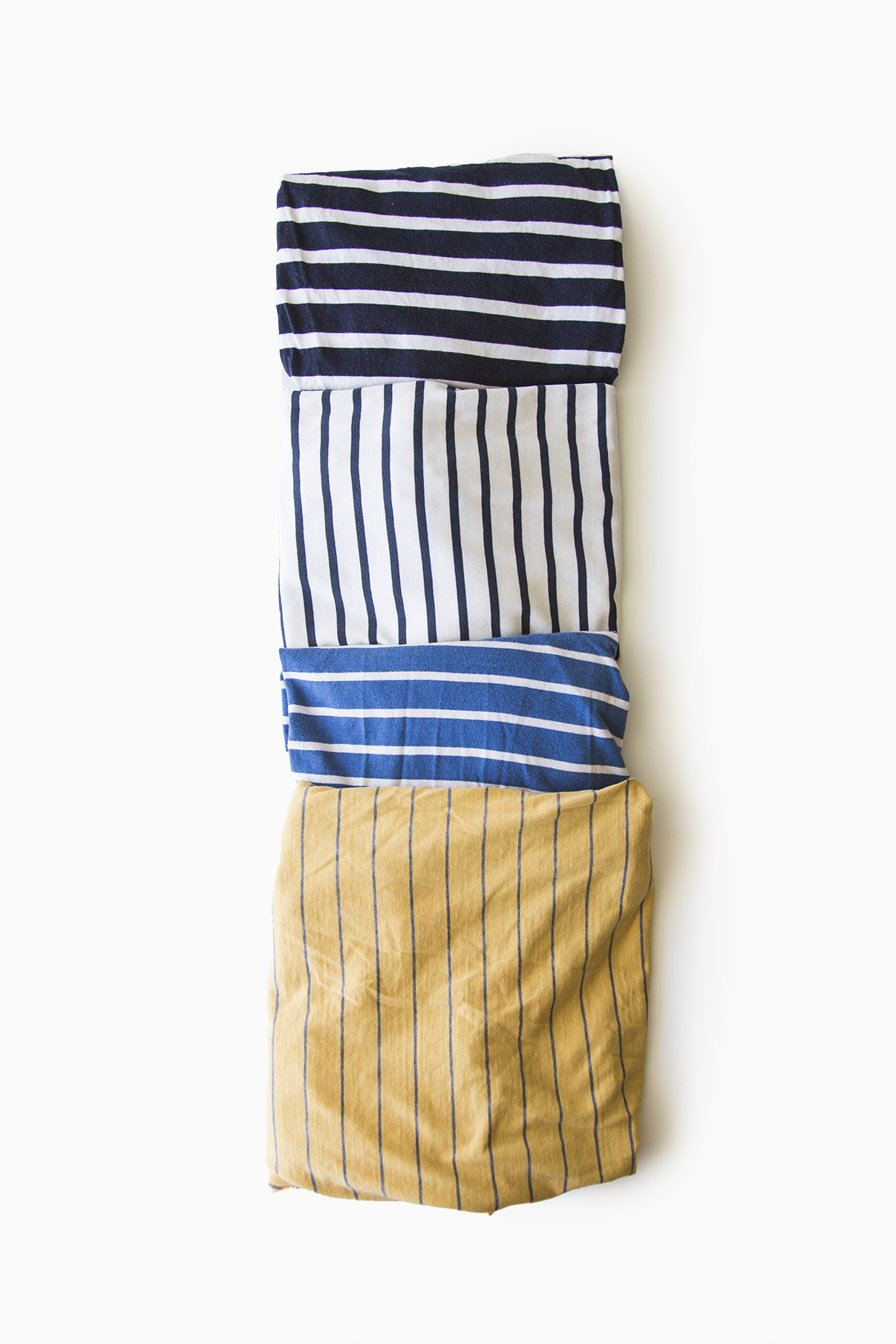 Corey - 5/7 - Striped Shirts
These are the only striped t-shirts in my closet.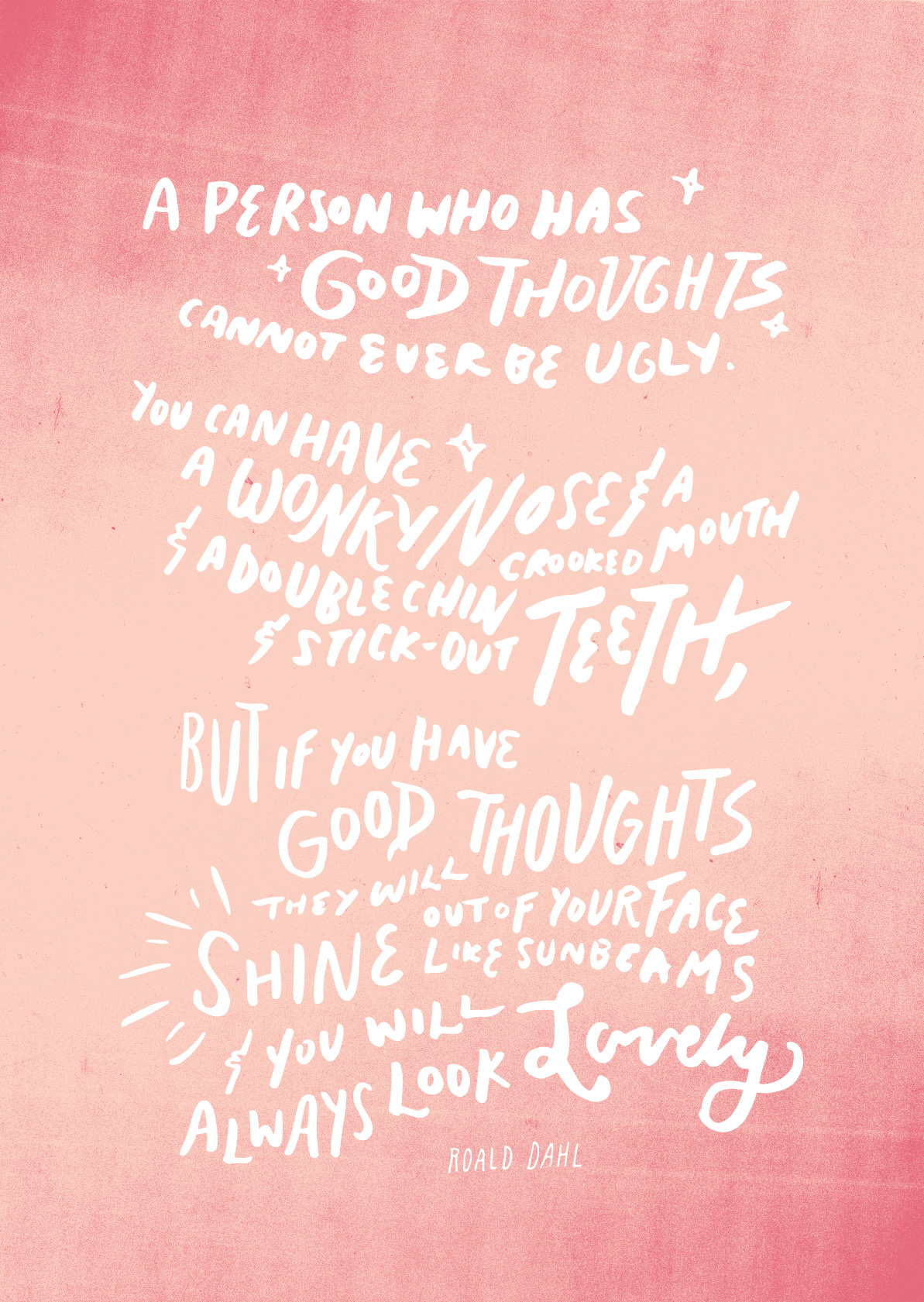 Emily - 5/7 - The Twits by Roald Dahl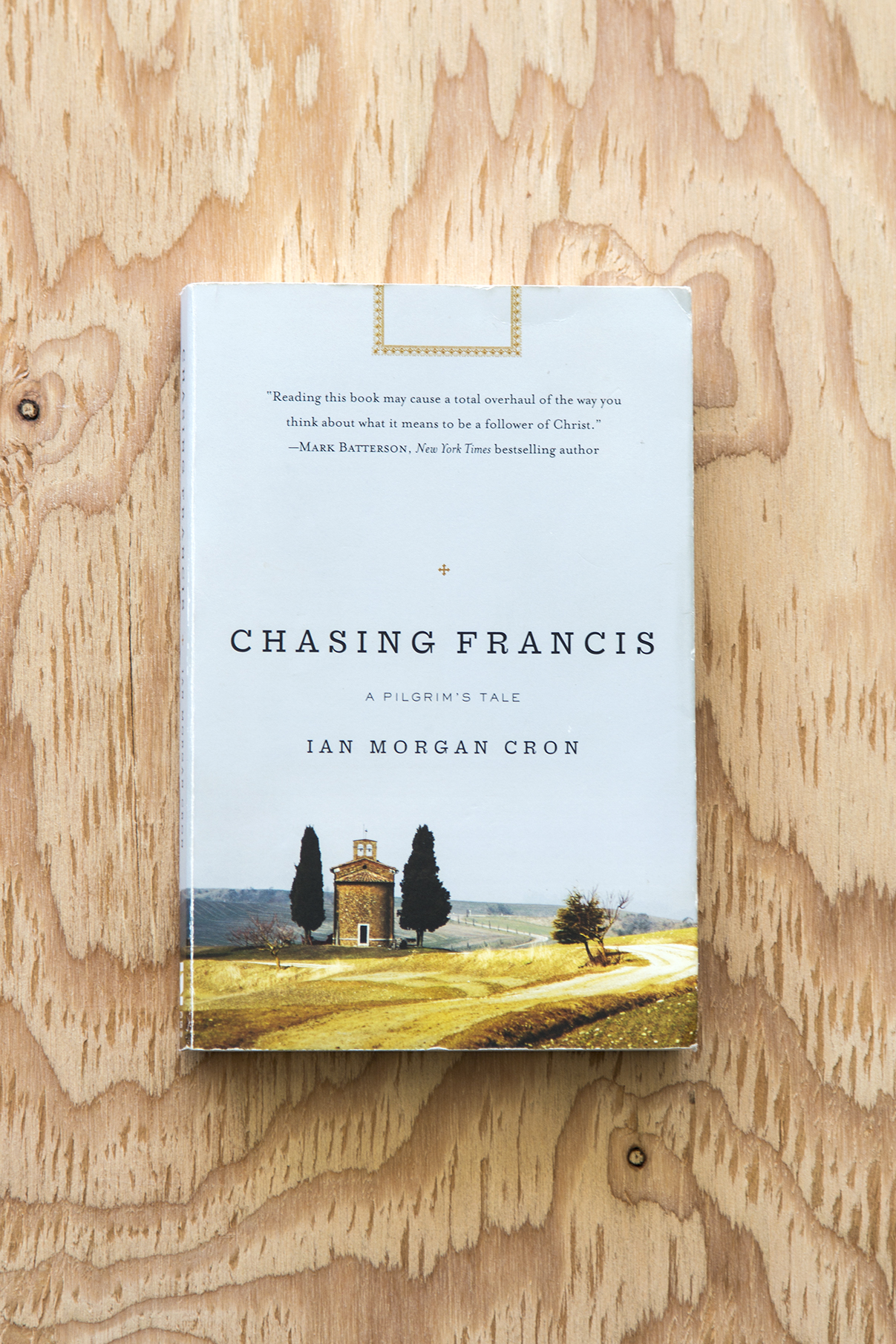 Corey - 5/6 - Chasing Francis, by Ian Morgan Cron
I read this book while traveling through Italy; it felt right reading "Chasing Francis" as I was doing some of my own chasing in his home country. A quote from the book is an accurate description of at least Assisi, if not all of Italy - "Assisi's been given a lot of nicknames over the centuries. My favorite is, 'the doorway to God'"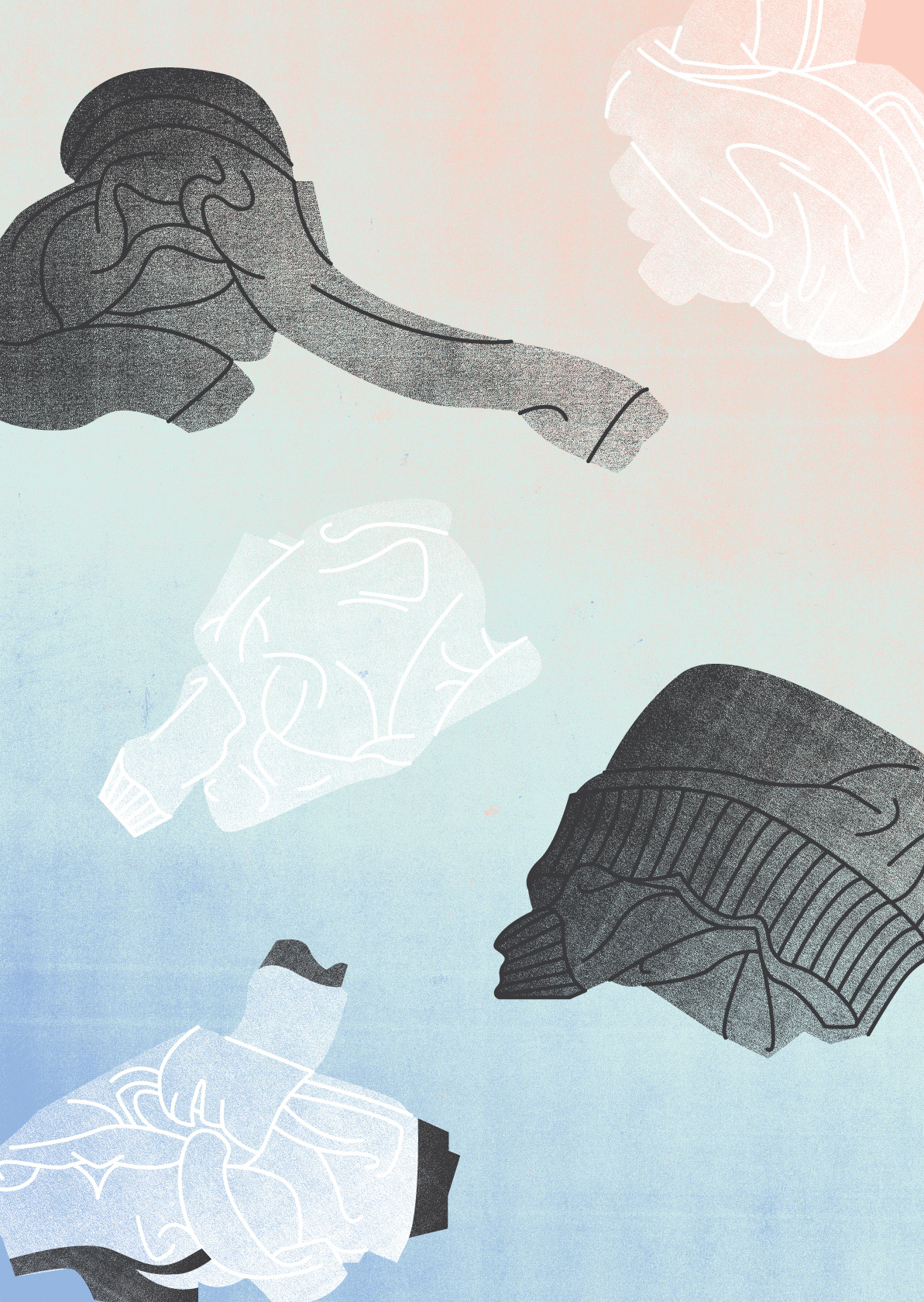 Emily - 5/6 - Sweaters
Cozy and soft.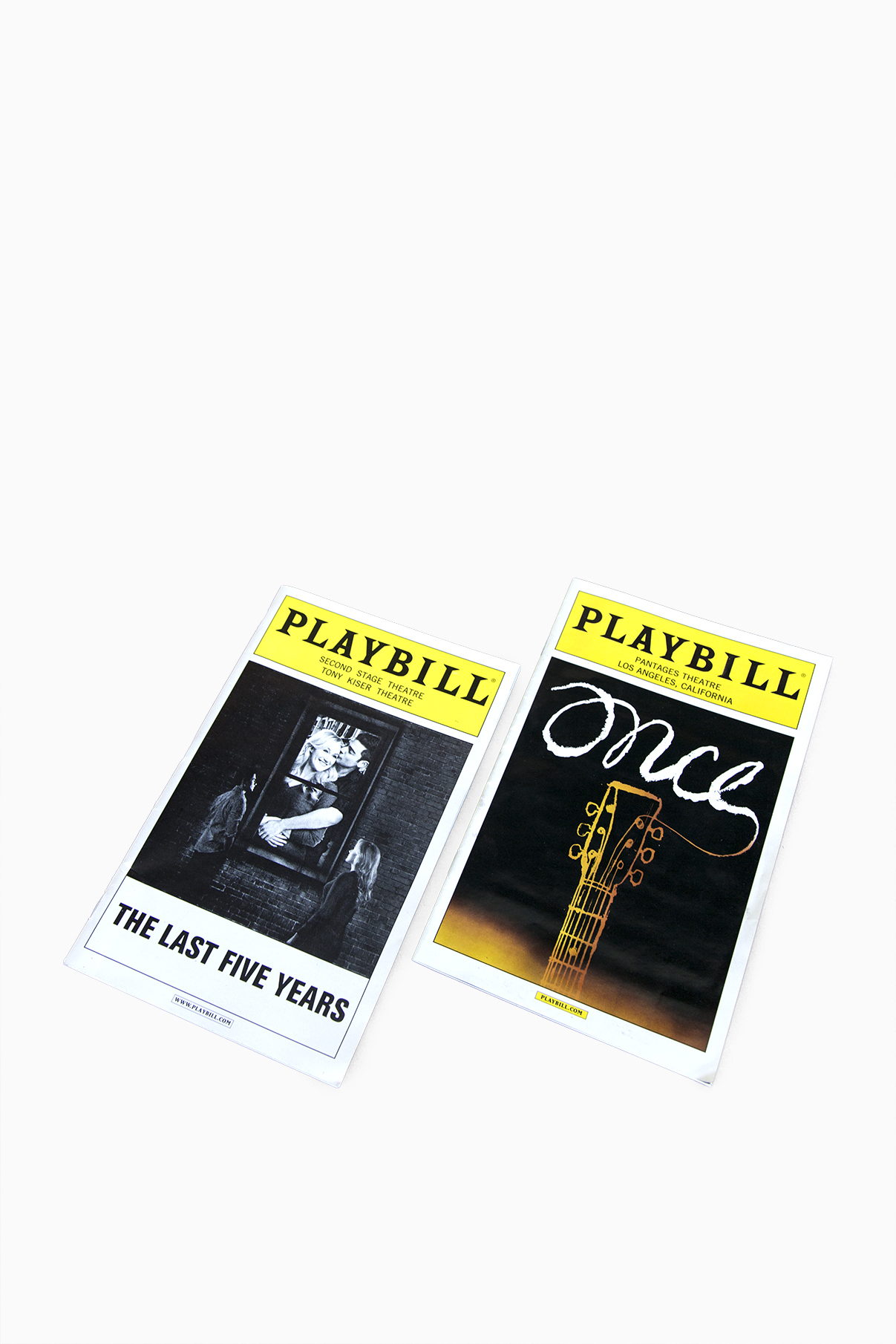 Corey - 4/5 - The Last Five Years and Once Playbill
Both of these musicals are heartfelt and minimal and lovely. I saw The Last Five Years with my friend Taryn in NYC a few years ago. It is a story of a couple falling in and out of love in different directions (they sing alone for most of the show; she goes backwards in time from divorce to meet-cute, he moves forwards from first date to affair). It's heartbreaking, and I probably cried (and it's likely Taryn did too), but the music has stuck with me. Once is a stage adaptation of the film of the same name; I saw it last year with a few friends, sisters Rebekah and Ruthi. We grew up performing in musicals together, so it was so great revisiting the theater with them. Some words from The Last Five Years - "If I didn't believe in you, we'd never have gotten this far. If I didn't believe in you, and all the 10,000 women you are, if I didn't think you could do anything you ever wanted to, if I wasn't certain that you'd come through somehow, the fact of the matter is, Cathy, I wouldn't be standing here now."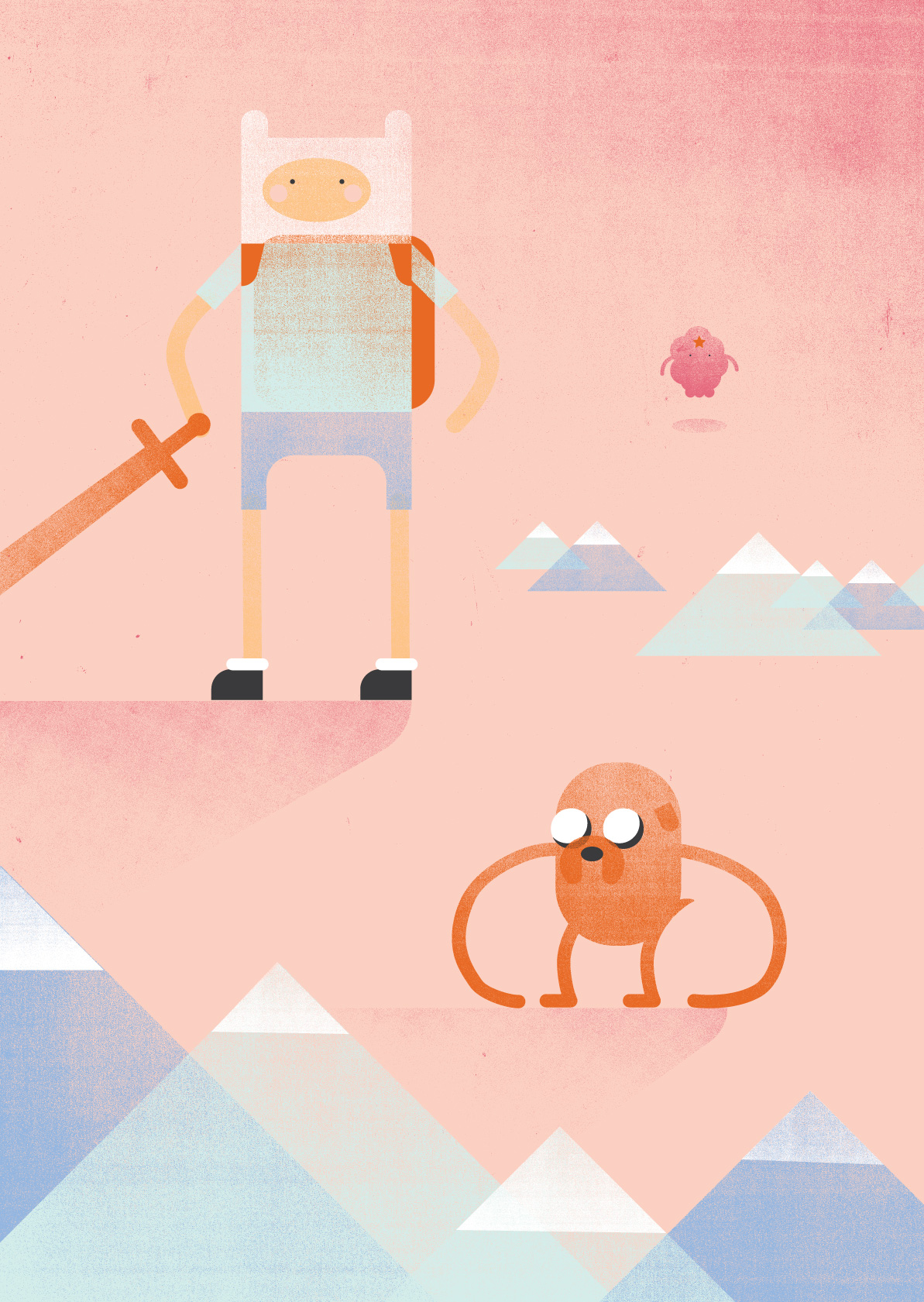 Emily - 5/5 - Adventure Time DVDs
Oh my glob I love this show.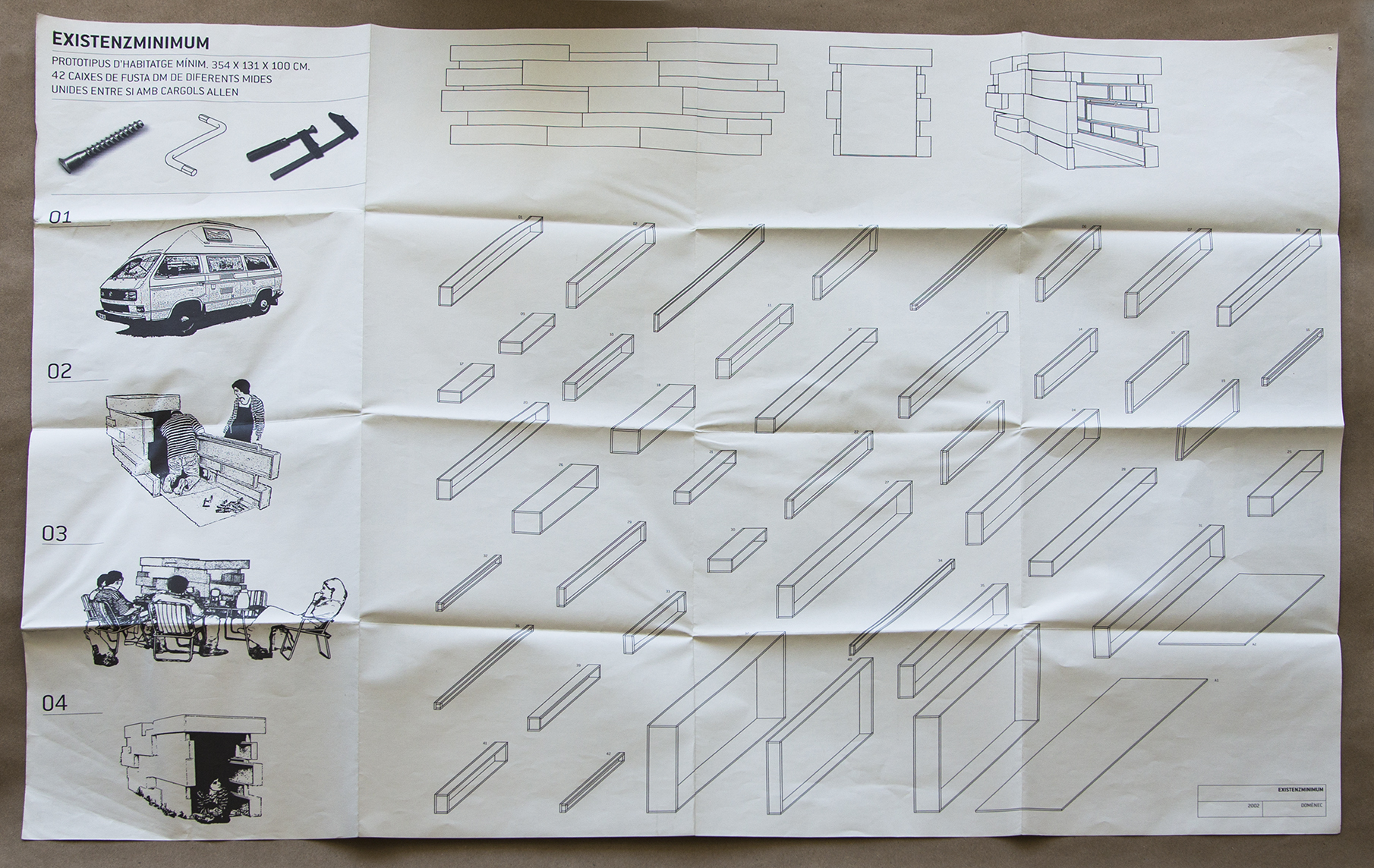 Corey - 5/4 - Existenzminimum Poster
I picked up this poster at a museum in Spain. (I wish I could remember where...). Existenzminimum is basically a reference to the "New Objectivity", a type of architecture that survives on the minimum amount of materials and space. The poster is a nice collection to this project, I think - what is "just enough"?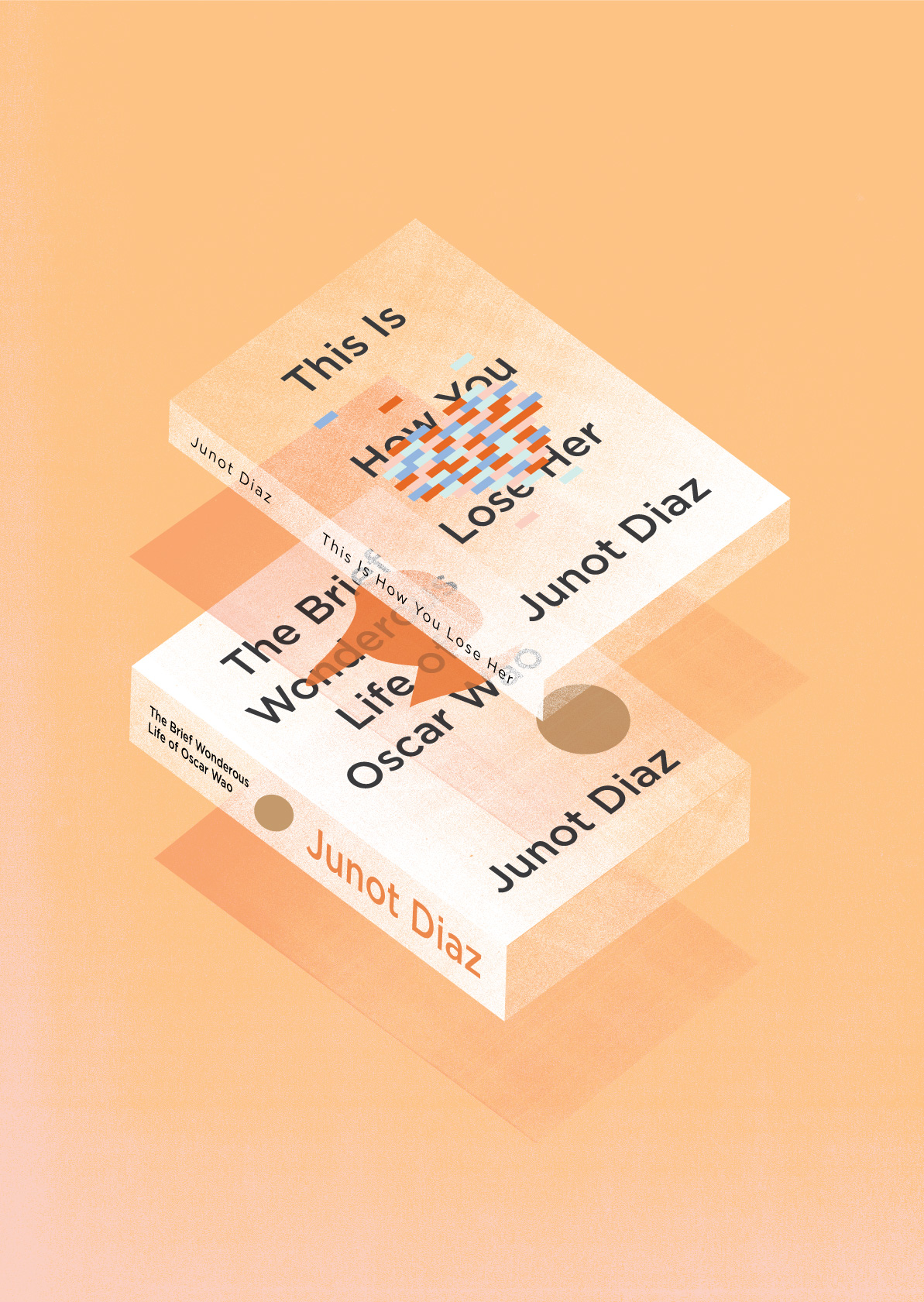 Emily - 5/4 - Junot Diaz Books
Beautifully written and uncomfortably honest.
Corey - 5/3 - A Traveller's Map of Britain & Ireland
A fold out map of Britain & Ireland, provided by National Geographic. Sometimes I hang this guy up as a reminder to travel.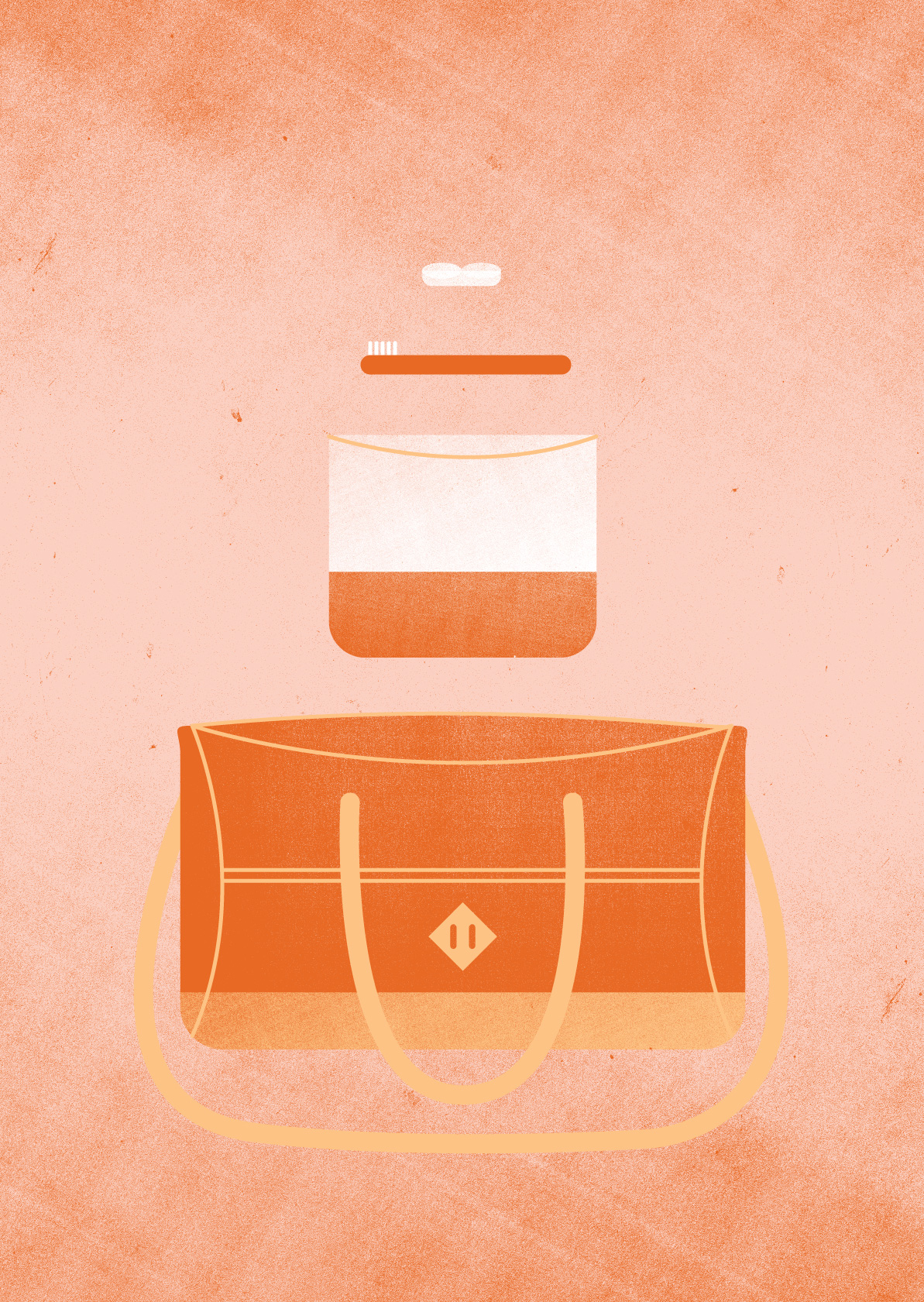 Emily - 5/3 - Travel Essentials
Corey - 4/2 - Powell's Bookstore Map
My roommate and I visited his brother in Portland about 3 or 4 years ago, and we spent a full day in Powell's Bookstore. The time was so wonderful that I've held on to this map. Powell's, the best bookstore I've ever been to.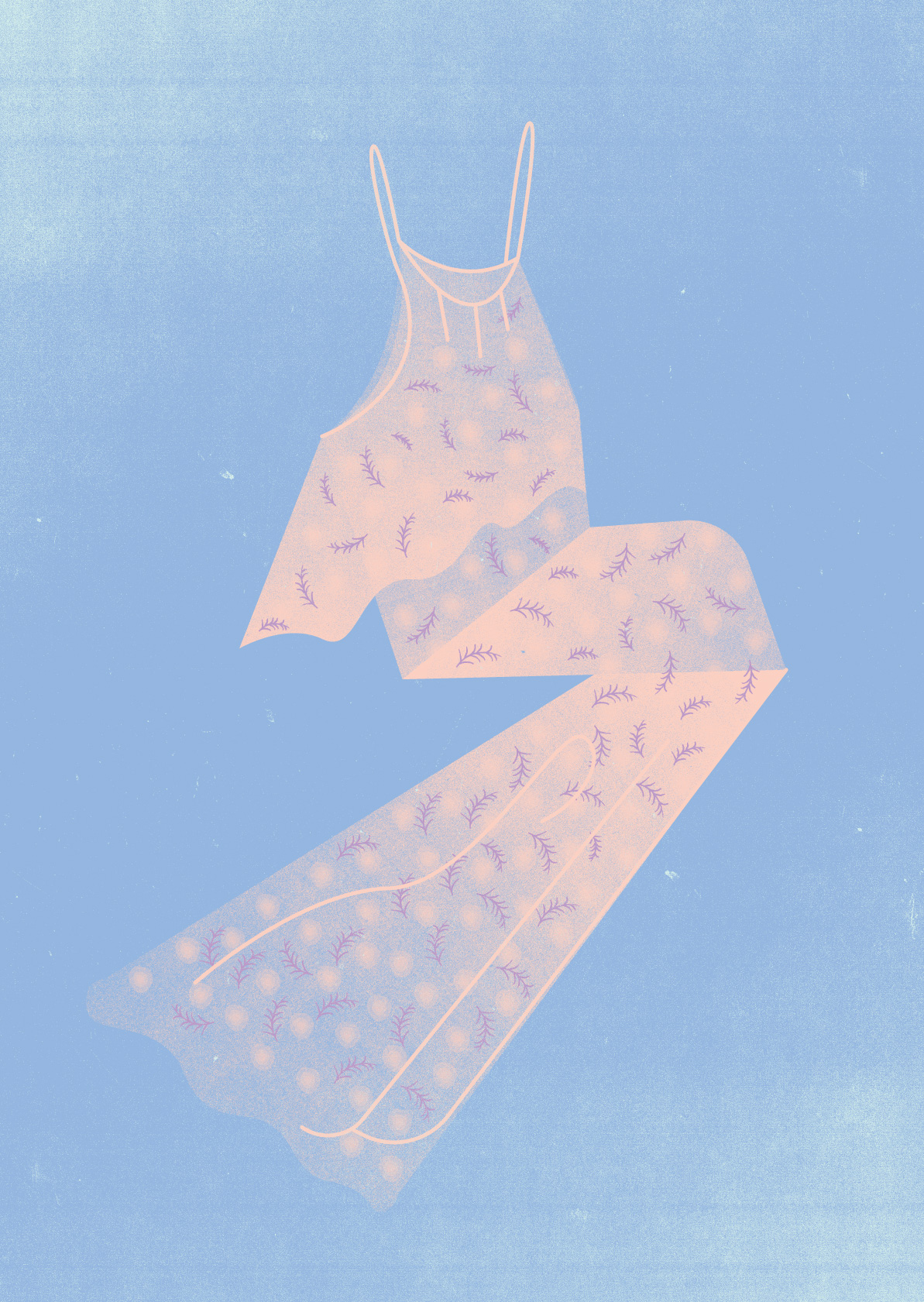 Emily - 5/2 - Girly Dress
Perfect for a spring wedding.
Corey - 4/1 - Rick Steves' Guide To Europe: Italy
I went to Italy in April 2015, and I brought this well-designed, waterproof, blessed-by-Rick-Steves map of Italy. My friend and former arts professor, Jon Anderson, circled a few places to see in the country. His gelato and pizza recommendations were wonderful, and he was right: that chapel in Padua was unbelievable.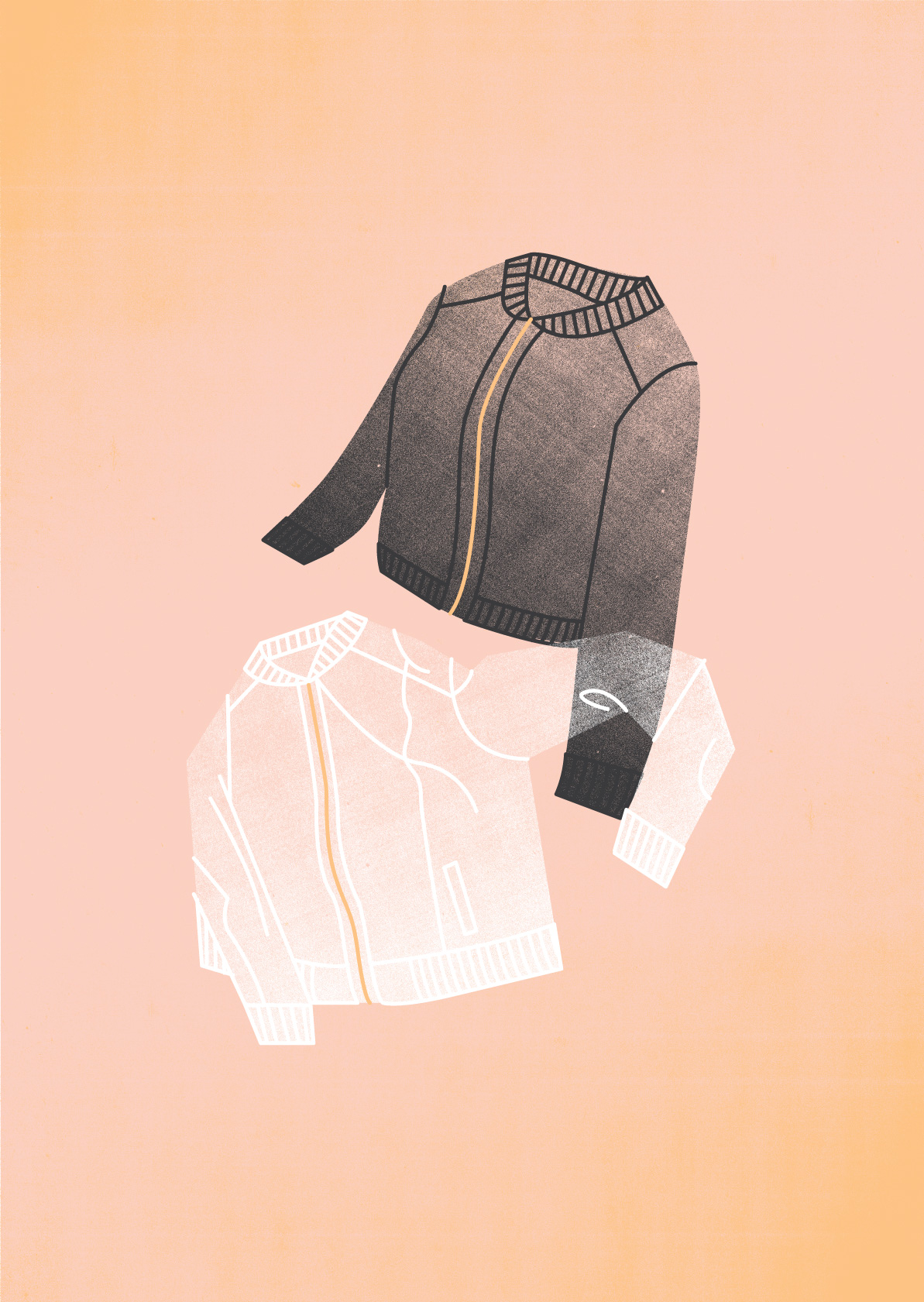 Emily - 5/1 - Banana Republic Jackets
Road trips with Jeff Yoshihara include fabulous outlet shopping and trolli egg candy detours.
1
2
3
4
5
6
7
8
9
10
11
12
13
14
15
16
17
18
19
20
21
22
23
24
25
26
27
28
29
30
31
32
33
34
35
36
37
38
39
40
41
42
43
44
45
46
47
48
49
50
51
52
53
54
55
56
57
58
59
60
61
62
·
·
·
·
·
·
·
·
·
·
·
·
·
·
·
·
·
·
·
·
·
·
·
·
·
·
·
·
·
·
·
·
·
·
·
·
·
·
·
·
·
·
·
·
·
·
·
·
·
·
·
·
·
·
·
·
·
·
·
·
·
·